Brewers have 2 claimed; M's to deal for Lind?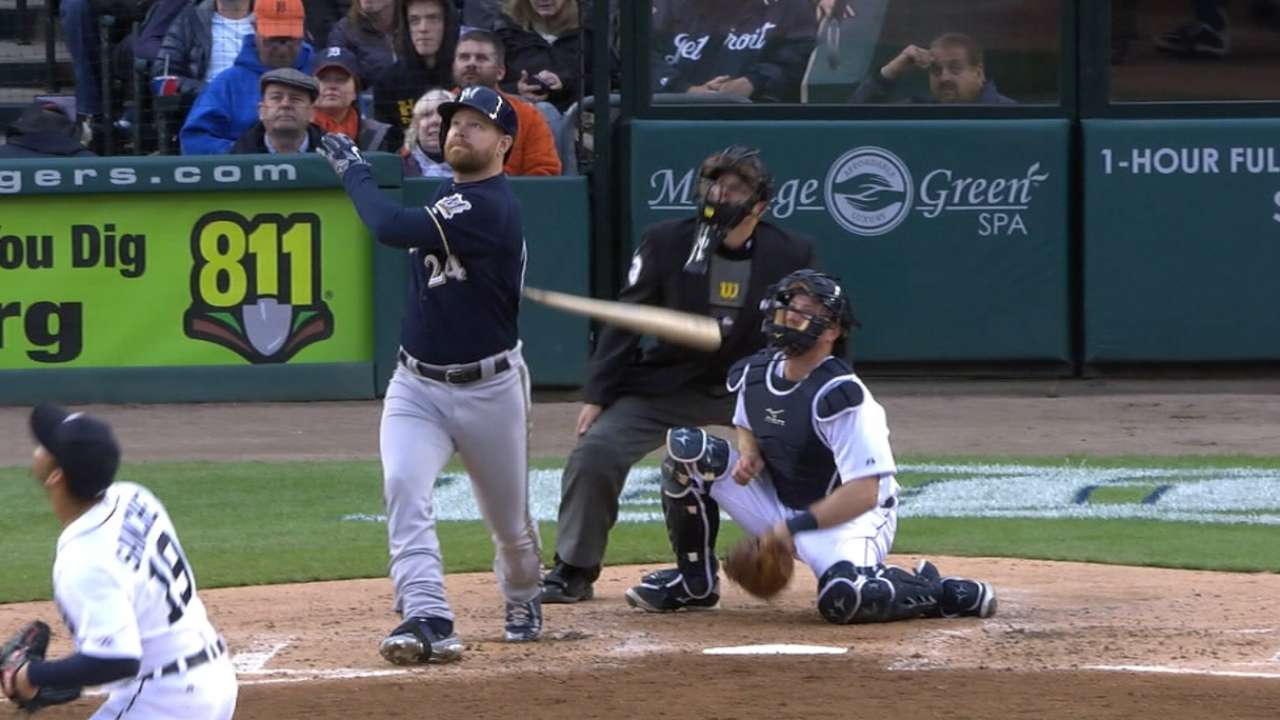 NASHVILLE, Tenn. -- The Brewers cleared two more 40-man roster spots on Monday amid reports of trade talks with the Mariners regarding Adam Lind, raising the possibility of a busy Winter Meetings week ahead for rookie general manager David Stearns.
The Marlins claimed left-hander Mike Strong off waivers and the Dodgers claimed outfielder Daniel Fields, reducing to 35 the number of players on Milwaukee's 40-man roster. One of those 35 is Lind, a left-handed hitter coming off a 20-homer season and entering the final year of his contract, making him a prime candidate to be the next player dealt as part of Milwaukee's organizational rebuild.
Ken Rosenthal of MLB Network and FOX Sports first reported that the Brewers and Mariners had discussed a deal, with sources indicating early Wednesday morning that the two teams were nearing completion of a deal that would bring the 10-year veteran to Seattle. Lind has been one of the Brewers' top trade chips since the team exercised his $8 million club option for 2016. He will be a free agent at season's end.
The Pirates are another team actively shopping for a first baseman.
While Stearns declined to discuss specific rumors or reports, he said, "Day 1 of the Winter Meetings is often a time where you're laying the groundwork and reconnecting on discussions you've had previously, and that's what we did today. We're actively involved on a couple of discussions. I think we made progress on a couple of them today. Frankly, we probably went backwards on a couple of them today, too. But that happens.
"This has been a very active offseason from, really, the moment the offseason ended. People are very willing to talk about their players, very open to discussing various ideas, and that certainly continued today."
Third base and center field are the most obvious needs for the Brewers at the moment, though a recent trade with the Astros for infielder Jonathan Villar provided one option for third base. If talks with the Mariners progress, one potential match is first baseman/third baseman D.J. Peterson, a 23-year-old, former first-round Draft pick who ranks third on MLBPipeline.com's list of Seattle's top prospects. He has lived up to pre-Draft expectations, but came out of college in 2013 with the sort of power that would play well at Miller Park.
As for center field, Stearns said the Brewers are looking at trade and free-agent options to fill center field until prospect Brett Phillips, No. 2 on MLBPipeline's list of the top Brewers prospects, is ready to take over.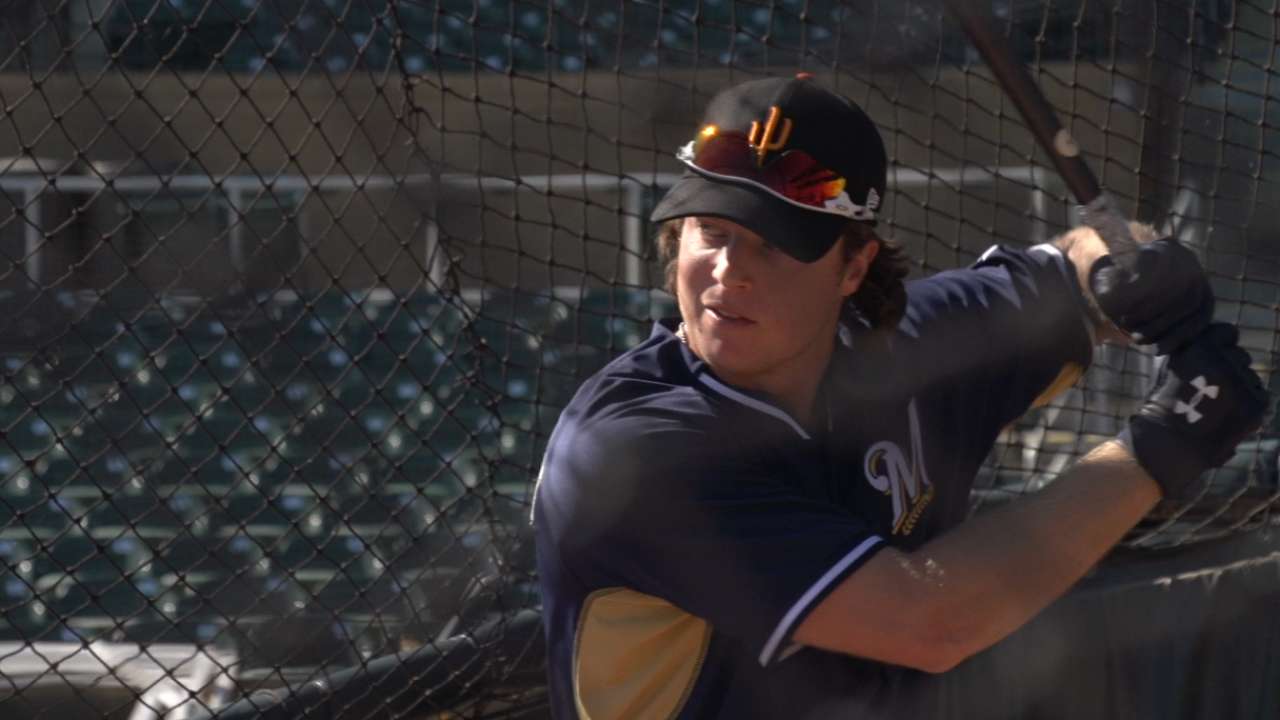 "We have an aim to complement our current group of outfielders, and one of the areas that needs a complement is someone who's probably more comfortable in center field than what we have right now," Stearns said.
Did the Brewers' 40-man roster subtractions suggest that additions were imminent?
"We are certainly working on things that would consume roster spots," he said. "Whether they happen or not, I can't predict at this point.
"There is some strategy in how you look at your roster and when is the appropriate time to make space and try to get guys through," Stearns said. "Generally, when teams potentially are holding a space or two for the Rule 5 Draft, is not a bad time to get guys through. In this case, obviously, we had two guys who were claimed."
Strong once ranked among MLBPipeline.com's Top 20 Brewers prospects and was added to Milwaukee's 40-man roster in November 2014 after appearing in the prospect-rich Arizona Fall League. He endured a poor big league camp (seven earned runs in 2 2/3 innings over three Cactus League games) and was 5-2 with a 3.58 ERA in 50 appearances (one start) between Double-A Biloxi and Triple-A Colorado Springs in 2015.
Fields was only Brewers property for less than three months. Milwaukee claimed him off waivers from Detroit on Sept. 10.
Adam McCalvy is a reporter for MLB.com. Follow him on Twitter @AdamMcCalvy, like him on Facebook and listen to his podcast. This story was not subject to the approval of Major League Baseball or its clubs.