Chapman's NL Central exit could benefit Bucs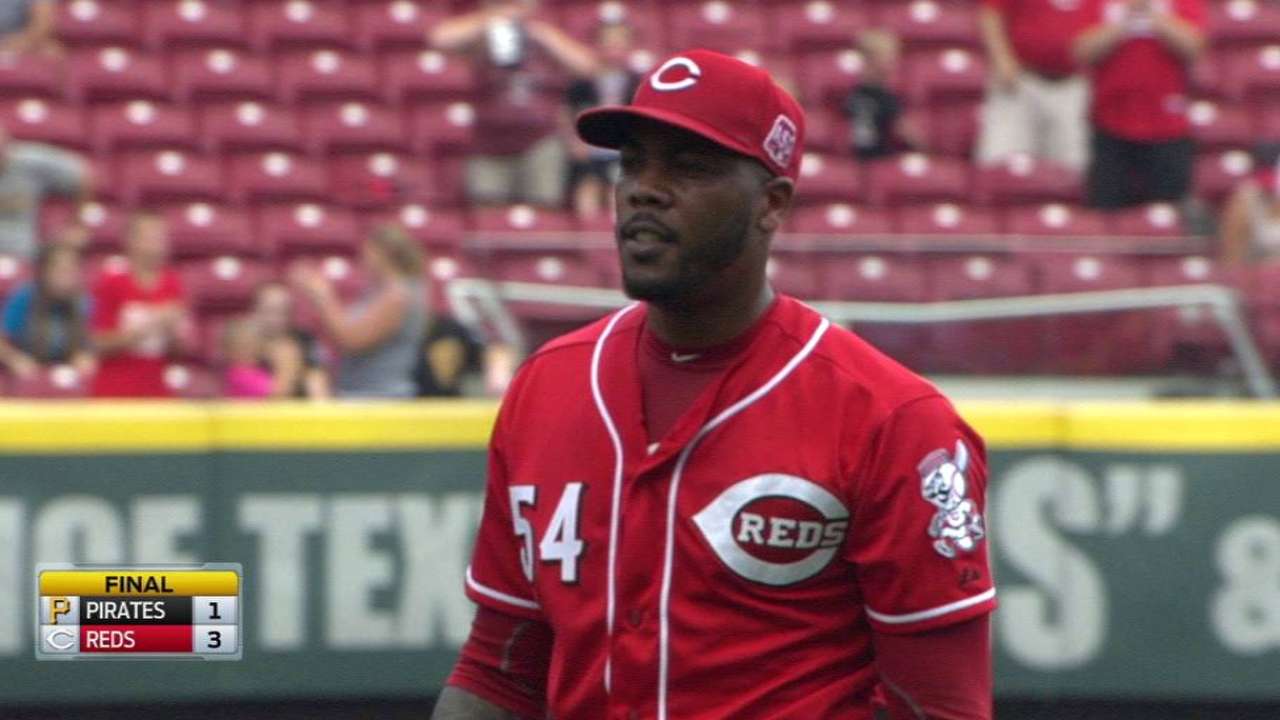 NASHVILLE, Tenn. -- Without making a move of their own, the Pirates' chances in the National League Central may have improved Monday morning. So too, perhaps, did their chances of making a high-profile trade.
On the first day of the Winter Meetings, the Reds reportedly traded closer Aroldis Chapman to the Dodgers, although no deal had been announced as of Monday evening. If a trade is eventually completed, the flame-throwing closer will be leaving behind a division he tormented for six seasons.
A four-time All-Star with triple-digit fastball velocity, Chapman has been tough on everyone when the Reds gave him a lead in the ninth inning. But that was especially true for the Pirates, who faced Chapman more often than any other team (40 times) and collectively batted .145 with a .422 OPS against the left-handed closer.
Overall, Chapman put together a 0.90 ERA and struck out 72 batters in 40 career innings against the Pirates. Last season, the Bucs managed only one run on six hits and four walks while striking out 16 times against him in 10 1/3 innings.
If he eventually gets sent to the Dodgers, Chapman will likely be paired with shut-down right-hander Kenley Jansen. The Pirates may not see Chapman as often in 2016, but his departure from Cincinnati may still have an impact on their upcoming season.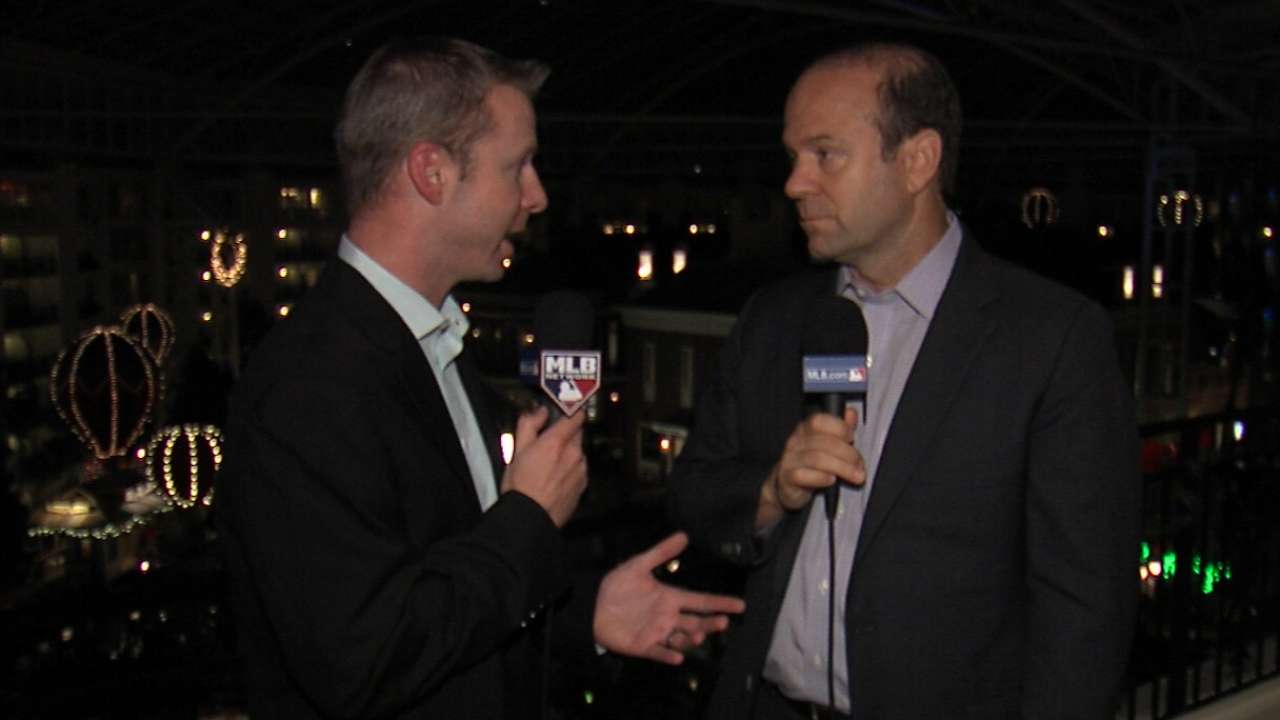 With one year of team control remaining, Chapman was considered the top closer available on the trade market. That group of top-shelf closers is now headlined by Yankees lefty Andrew Miller and perhaps Pirates closer Mark Melancon, with the Rays duo of Brad Boxberger and Jake McGee in the mix along with the Nationals' Drew Storen and Jonathan Papelbon and the Phillies' Ken Giles.
Miller has three years and $27 million remaining on his contract with the Yankees, while Melancon is entering his final year of arbitration eligibility. Melancon, 30, is projected by MLBTradeRumors.com to earn $10 million next season, and Pirates GM Neal Huntington has said the Bucs will listen to offers on all of their pending free agents -- a group that includes Melancon.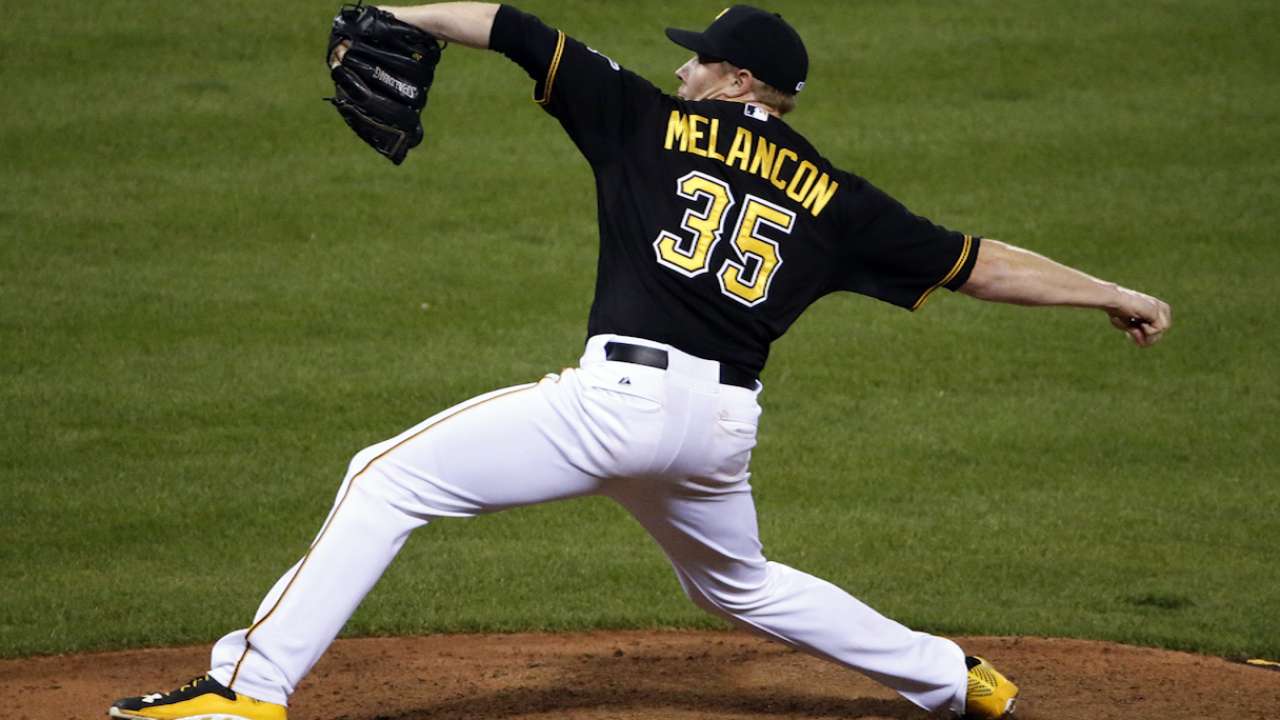 "Any time the market gets smaller and you still have a guy, there tends to be interest from those teams that have just recently lost out," Huntington said Monday. "We like Mark. We're not looking to move Mark. But if it's the right situation and it makes sense for us, then as we will with just about any player, it's something we'll go forward with."
In need of bullpen help, the Astros have looked into Melancon and Miller, according to CBS Sports. The Nationals are also reportedly looking for late-game bullpen help.
Melancon received the Trevor Hoffman Award as the NL's best closer last season, posting a 2.23 ERA and recording a franchise-record 51 saves. Over the last three years, he has been a remarkably steady performer -- with a 1.85 ERA and 100 saves -- at a position known for its volatility.
But the Pirates have several other holes to fill -- namely in their rotation and possibly at first base -- so they may not want to commit roughly 10 percent of their payroll to a relief pitcher who will throw approximately 70 innings next season.
The Pirates believe lefty setup man Tony Watson is capable of stepping up and pitching the ninth inning, Huntington has said. With Chapman off the board -- and out of the NL Central -- Melancon may have become a more appealing target for another club looking for a lock-down closer.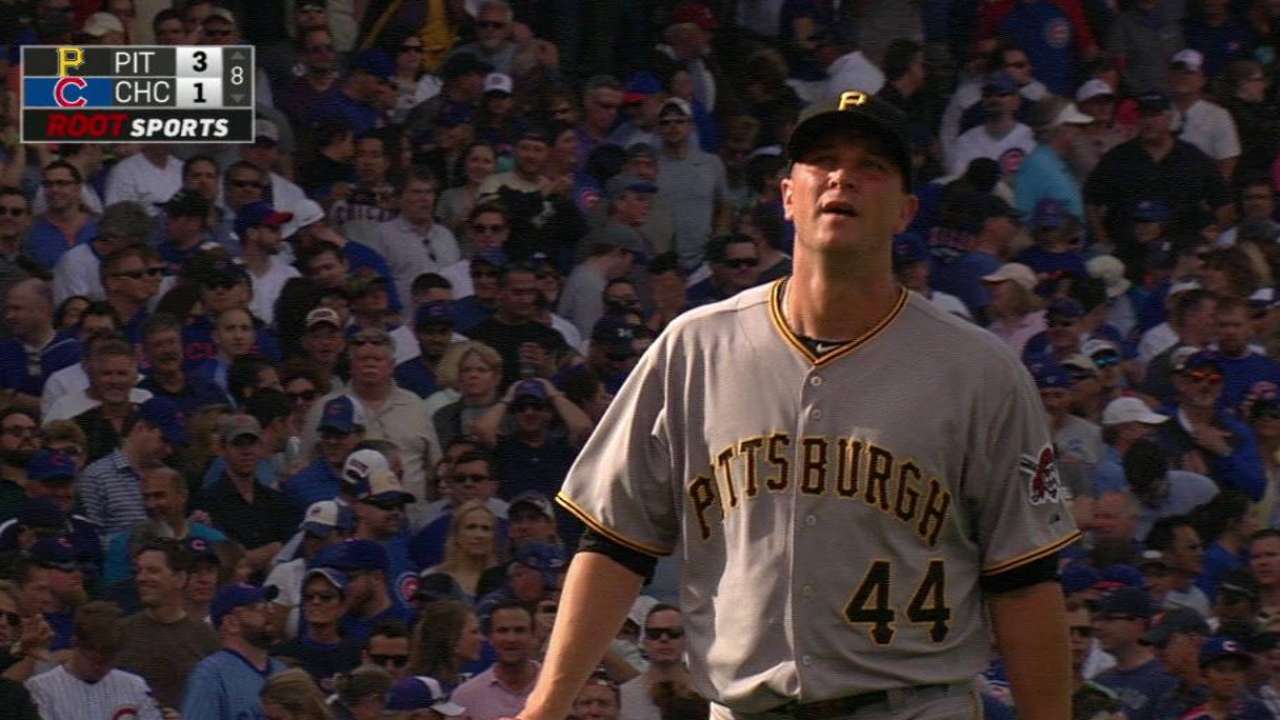 Then again, sending out Watson and Melancon in the eighth and ninth innings next year may be equally appealing for the Pirates.
"We've been well aware that we were very fortunate to have a tandem at the back end that, if we were supposed to win a game, we did," Huntington said. "Those are hard decisions. One of the main reasons we may end up holding Mark is those two guys have been about as good as you can be over the last handful of years."
Adam Berry is a reporter for MLB.com. Follow him on Twitter at @adamdberry. This story was not subject to the approval of Major League Baseball or its clubs.