Royals agree to deals with Soria, Young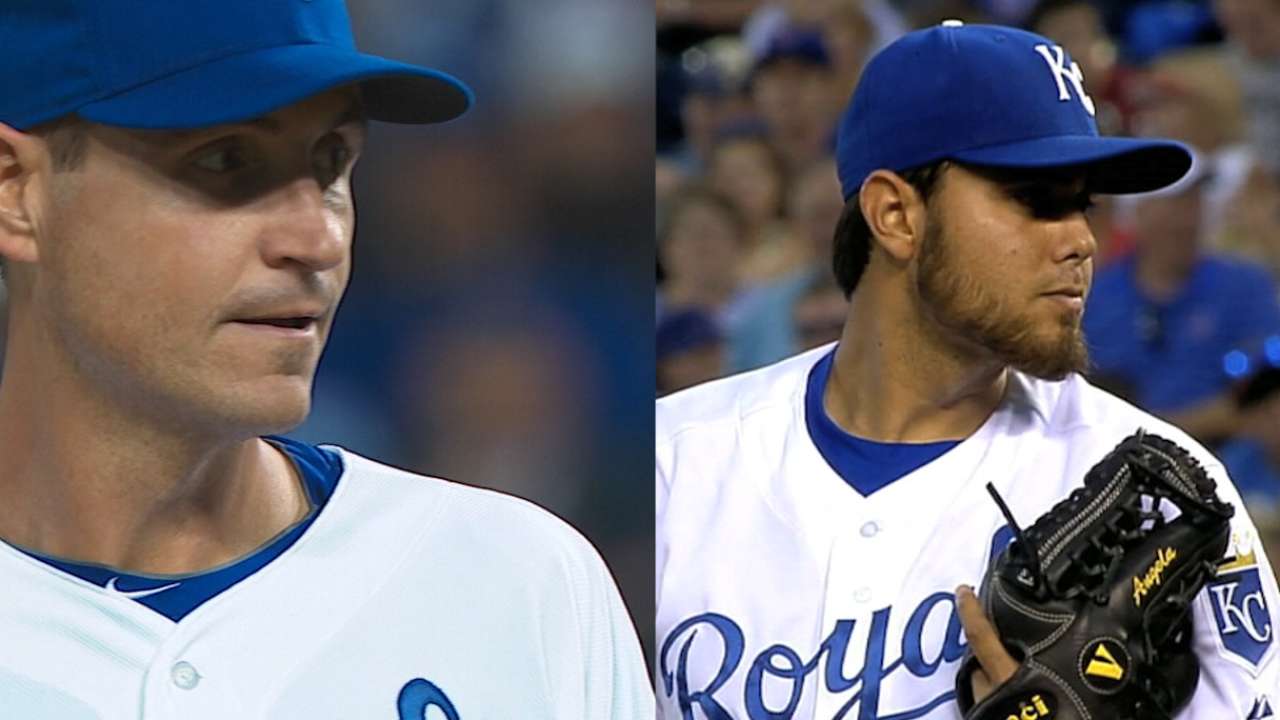 Joakim Soria is heading back to Kansas City and Chris Young is staying there after agreeing to deals with the Royals. Soria's deal is reportedly for three years and $25 million, while Young's is for two years ($4.25 million this year, $5.75 million next year and an $8 million mutual option in 2018 with a $1.5 million buyout and $250,000 roster bonuses each year). Soria's agreement is pending a physical.
The club has not confirmed the Soria deal.
Soria, one of the top relievers available on this year's free-agent market, posted a 2.53 ERA over 72 combined outings between the Tigers and Pirates last season. He pitched particularly well down the stretch, piling up a 2.03 ERA in 29 appearances for Pittsburgh after being acquired at the Trade Deadline.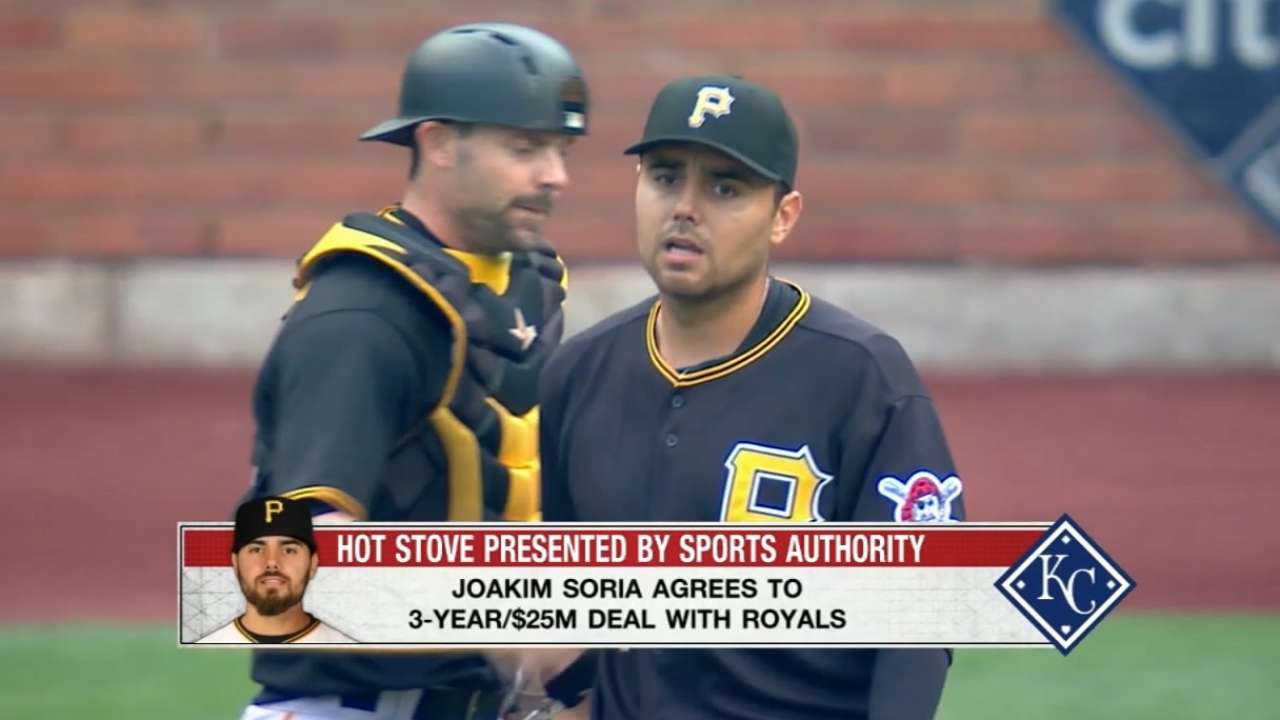 Young, 36, went 11-6 with a 3.06 ERA in 34 games, 18 of them starts, for the Royals last season after joining them as a free agent in March. He won a game against the Mets in the World Series.
The 31-year-old Soria spent his first five seasons with Kansas City, registering a 2.40 ERA -- and two All-Star appearances -- from 2007-11. Soria has a 2.57 career ERA in 444 appearances overall, spanning eight seasons.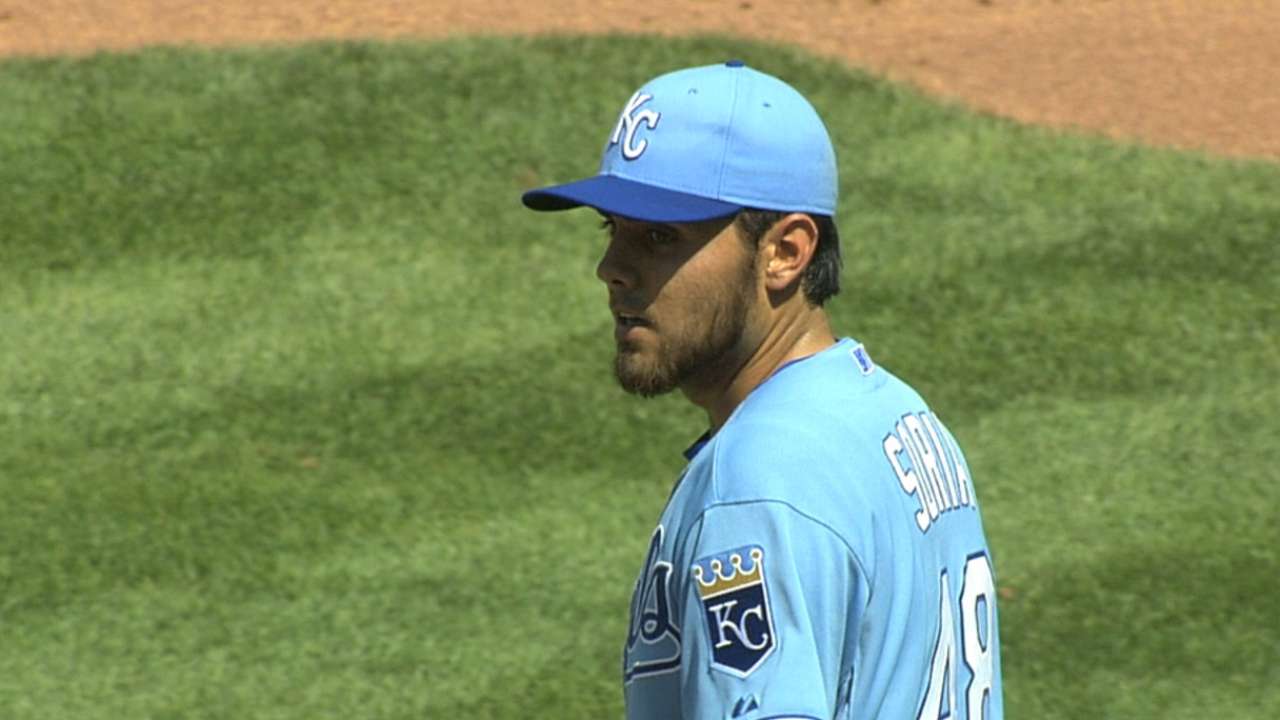 Fantasy spin | Fred Zinkie (@FredZinkieMLB)
After posting a 2.81 ERA and a 1.05 WHIP across the past two seasons, Soria will warrant a lineup spot in all American League-only formats. He has compiled 42 saves since the outset of 2014, but he will now be expected to work in a setup role in front of closer Wade Davis. Given Davis' dominance and excellent health -- he has not made a disabled-list stint since 2011 -- Soria will be hard-pressed to see many save chances or crack mixed-league rosters in '16.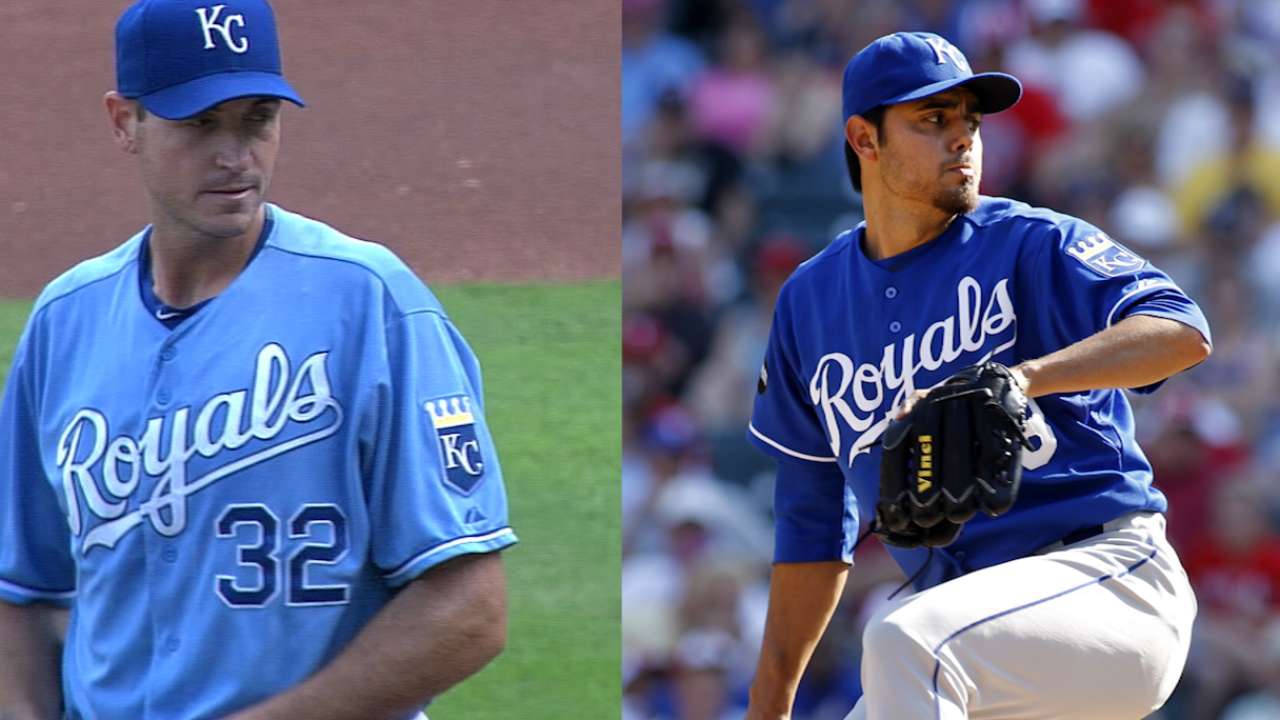 Young has performed well during the past two seasons, recording a 3.40 ERA with a 1.17 WHIP across 64 appearances (47 starts) in that span. With a spacious home park to support his fly-ball tendencies, the right-hander could be an asset in deep mixed leagues if he can earn a rotation spot in '16.
Jeffrey Flanagan is a reporter for MLB.com. This story was not subject to the approval of Major League Baseball or its clubs.