Dodgers reportedly agree to deal with Iwakuma
Free-agent pitcher would join club for three years, $45 million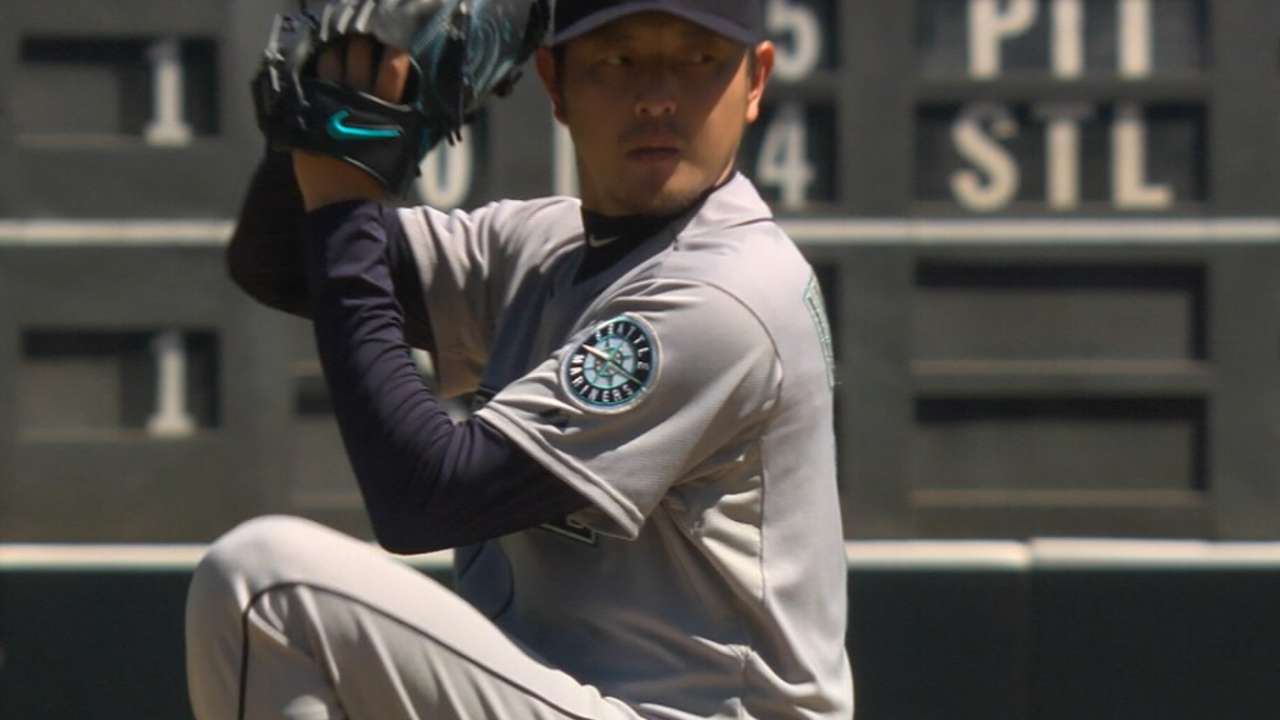 NASHVILLE, Tenn. -- The Dodgers attempted to plug the gaping hole in their starting rotation Sunday by reaching a three-year, $45 million agreement with free agent Hisashi Iwakuma, according to multiple media reports.
The club did not confirm the deal, which would require the right-hander to pass a physical exam.
Iwakuma, 35 next season, was 9-5 with a career-high 3.54 ERA in 2015. He would join Clayton Kershaw, Brett Anderson and Alex Wood in the rotation, with Hyun-Jin Ryu a question mark as he tries to return from shoulder surgery. The Dodgers are expected to continue shopping for starting pitching.
By signing Iwakuma, the Dodgers will forfeit their first-round Draft pick, because Iwakuma rejected a qualifying offer from the Mariners. The Dodgers did receive a compensatory pick after the first round for losing Zack Greinke to the D-backs.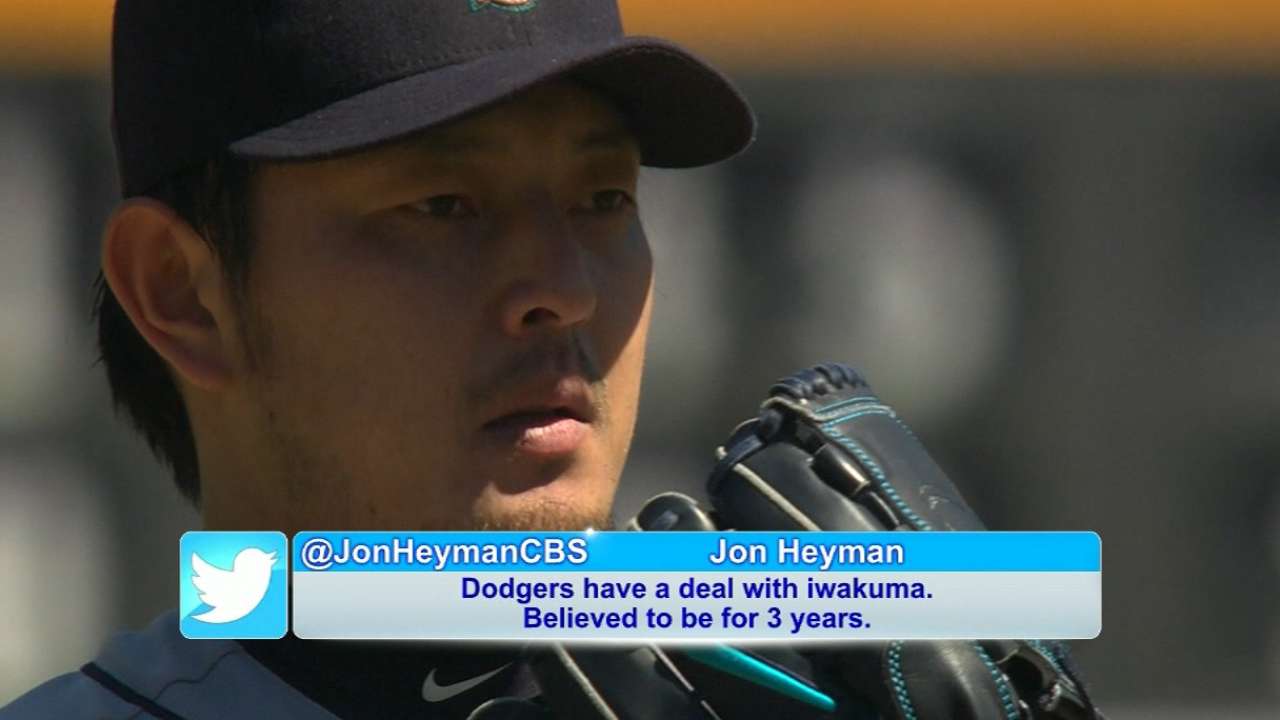 Iwakuma battled injuries the past two seasons -- a sprained finger in 2014 and a strained lat muscle in 2015 -- limiting him to 179 and 129 1/3 innings, respectively. But when healthy, he has pitched well, going 47-25 with a 3.17 ERA and 1.08 WHIP in four seasons with the Mariners after a 12-year career in Japan. He also tossed a no-hitter last season.
A ground-ball specialist, Iwakuma was an All-Star and finished third in Cy Young voting in 2013, when he went 14-6 with a 2.66 ERA in 219 2/3 innings. He earned $7 million in 2015.
Fantasy spin | Fred Zinkie (@FredZinkieMLB)
With a lifetime 3.17 ERA and a 1.08 WHIP, Iwakuma has proved that he can be a major asset to mixed-league rotations. A move to the Senior Circuit and pitcher-friendly Dodger Stadium should ensure that the 34-year-old continues to provide helpful ratios in 2016. Iwakuma ought to win his share of games for a Dodgers club that expects to contend for the NL West crown, and the league switch may help him improve on his career 7.6 K/9 rate. Having spent time on the disabled list in each of the past two seasons, the right-hander needs only to stay healthy in order to be a valuable mid-rotation mixed-league starter.
Ken Gurnick is a reporter for MLB.com. This story was not subject to the approval of Major League Baseball or its clubs.