MLB.com Columnist
Phil Rogers
4 bold predictions for the Winter Meetings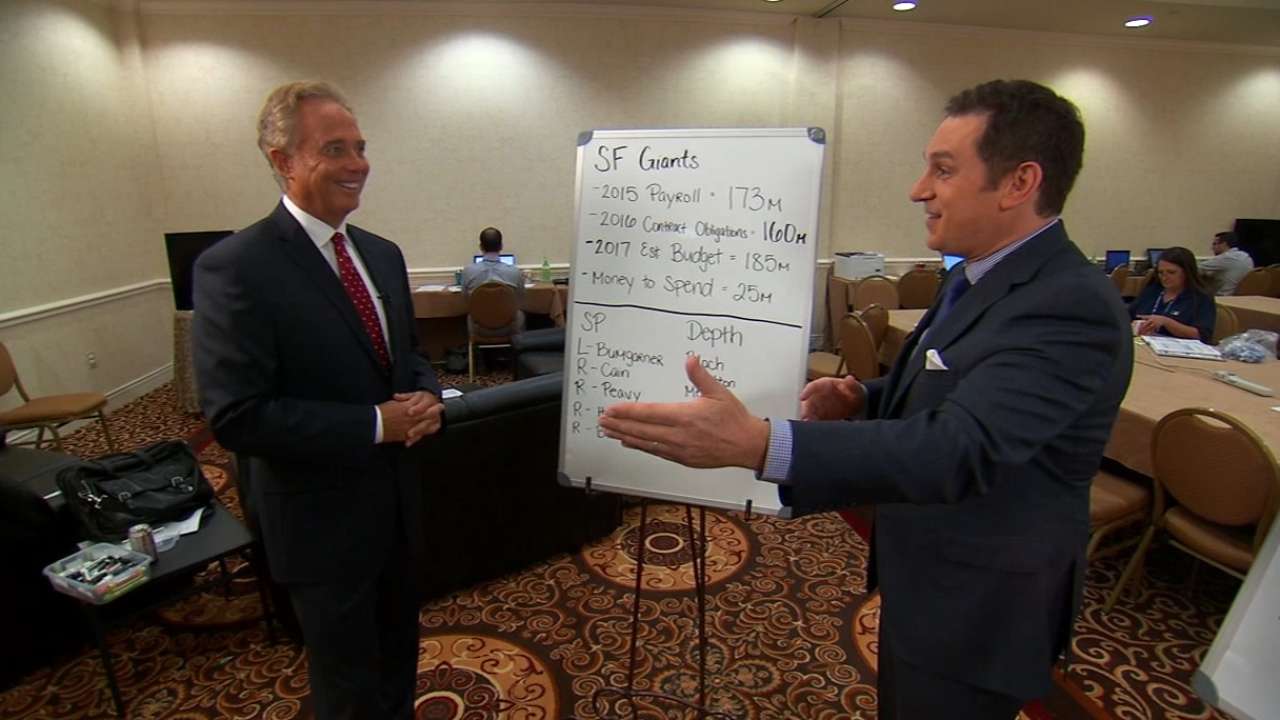 NASHVILLE, Tenn. -- This is only the seventh time that the Winter Meetings have been held at the Opryland Hotel, even if it seems as much of a holiday tradition as "It's a Wonderful Life" and the Rockettes dancing to the "Twelve Days of Christmas."
One thing we know for sure about the upcoming week is ... well, do we really know anything?
We know that there will be scores of rumors about Johnny Cueto, Jason Heyward, Alex Gordon and the other remaining free agents, as well as lively trade talk between teams, but will we get a blockbuster deal like the one Dave Dombrowski pulled off amid the country Christmas bric-a-brac in 2007? The Tigers landed Miguel Cabrera, to the horror of the White Sox and other teams that had been stalking him, and the American League hasn't been the same since.
Outside of the Cabrera deal, Major League Baseball's trips to Nashville have been more about talk than action, with free agents like Josh Hamilton, Zack Greinke, Roger Clemens and Greg Maddux going unsigned, and players like R.A. Dickey, Johan Santana, Bartolo Colon and Vladimir Guerrero being heavily shopped without being traded.
This time around, with David Price, Jordan Zimmermann and Greinke already off the board, there is sure to be a lot of talk about the pursuit of young, controllable starting pitchers. But asking prices could be too high for deals to be made, as teams with those pitchers look ahead to the middle of next season or the next offseason as better times to make trades, knowing that the next free-agent crop is thin in regard to pitching.
In the spirit of Miggy from the Marlins to the Tigers for Andrew Miller and some bright necklaces, let's throw out some real Winter Meetings possibilities.
1. Puig becomes a Marlin
Clayton Kershaw probably didn't tell Andrew Friedman to dump Yasiel Puig. It's not his style. But Kershaw certainly would have given an opinion if he was asked for one, and the past two seasons have been an ordeal for Kershaw and Puig's often-exasperated teammates. A trade would be welcomed, especially if Friedman could find a way to get Jose Fernandez or even Marcell Ozuna back in the deal.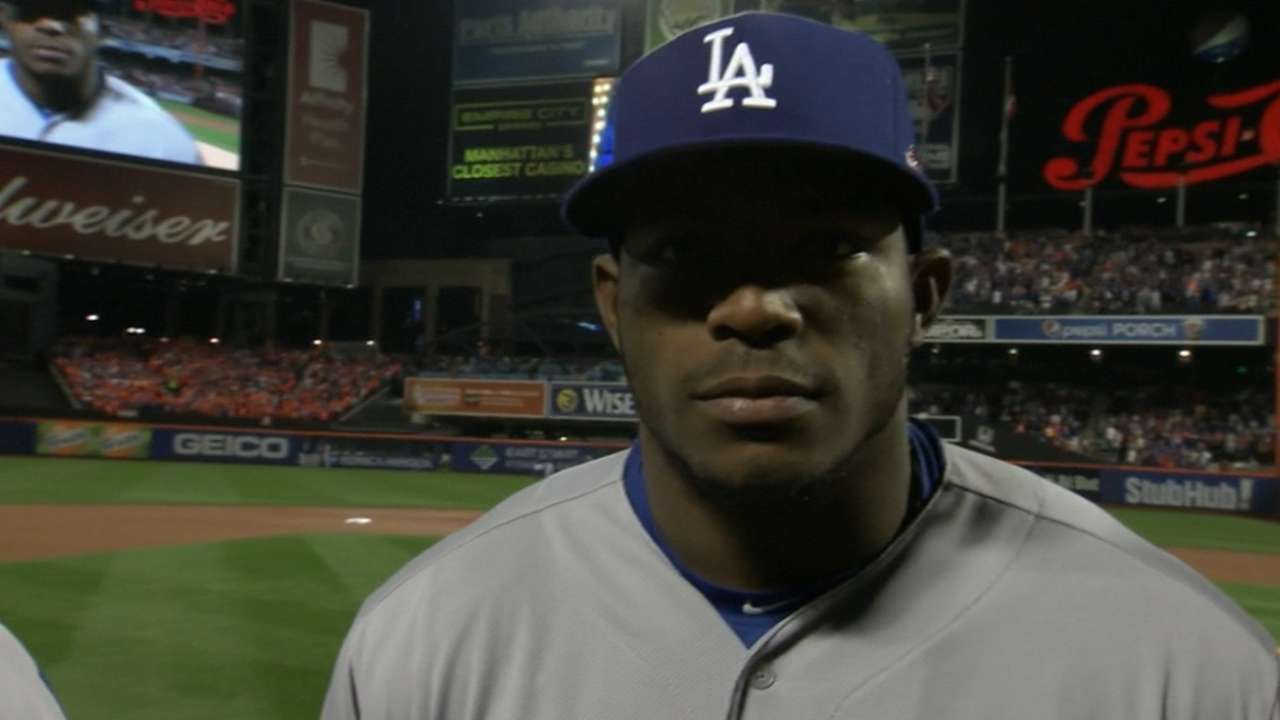 Getting Fernandez would be epic, but maybe not impossible. As for Puig-for-Ozuna, consider it a classic change-of-scenery deal for two talented 25-year-olds, with a couple of bonuses for the Marlins. They would be giving new hitting coach Barry Bonds a project with immense upside -- Puig's OPS has dropped two years in a row but remains at an impressive .858 for his Major League career -- and challenging Puig to keep both hands on the wheel, with Miami's Cuban community watching him closely.
2. D-backs stay in the news
You don't invest $206.5 million in Greinke if you're not giving it your all to win. So the D-backs borrow from the future by dealing 24-year-old second baseman Chris Owings to the Pirates for one year of Neil Walker, a clear upgrade.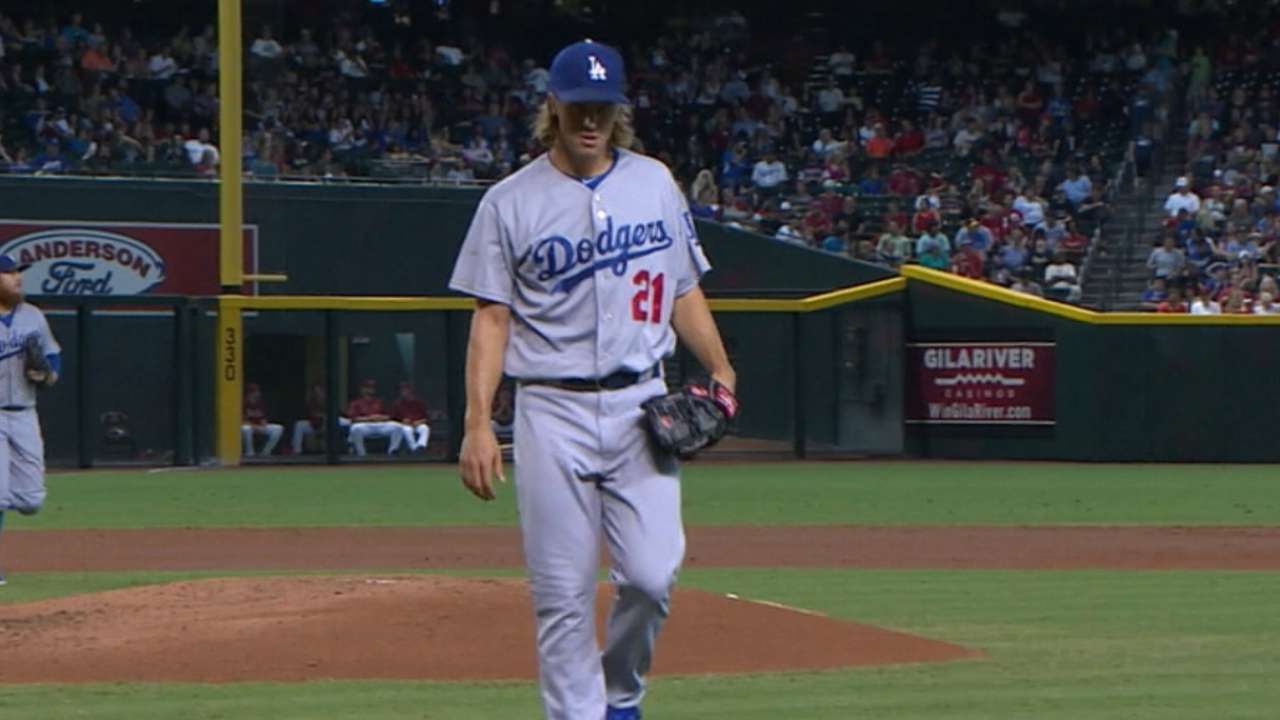 Moving Walker's salary helps the Bucs address the rotation shortage they have after losing J.A. Happ and A.J. Burnett. Walker, a tough player who could help many teams, probably doesn't have the trade value that Pittsburgh hoped now that he's only one year away from free agency. If not Arizona, he could be dealt to the Royals, Angels, Yankees, White Sox, Dodgers, Mets or Nationals.
3. A White Sox blockbuster with a red team
Dombrowski has no attachment to Hanley Ramirez. Taking the slugger off the Red Sox's payroll would be another major accomplishment in his rebuild after adding Price and Craig Kimbrel.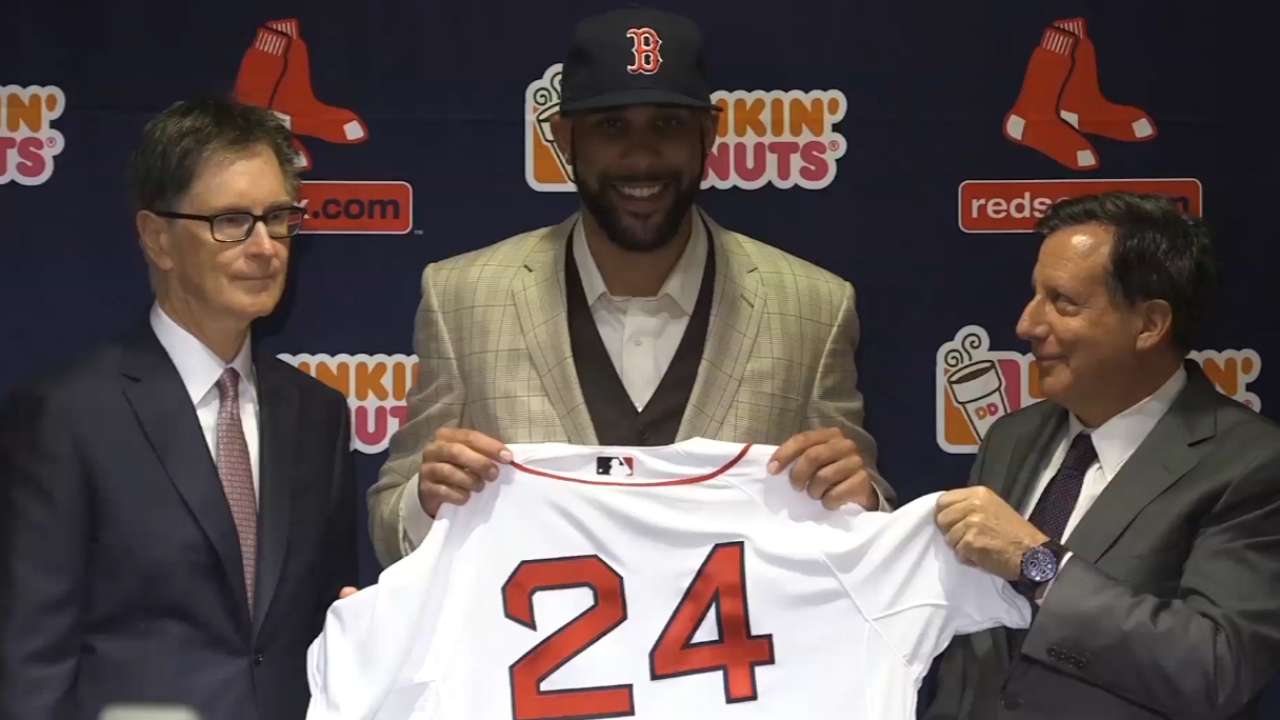 No team needs hitting more than the White Sox, who were last in the AL in runs and home runs (despite playing in a ballpark that's ranked as the ninth best in the Majors for homer hitters the past three years). Chicago could agree to take Ramirez to get Jackie Bradley Jr., the kind of two-way player the club has lacked for most of the past decade.
There's no shortage of places where Ramirez could become a regular for the White Sox. Third base seems the best fit, but if a trade included Adam LaRoche going to Boston, Ramirez could wind up as the designated hitter. And speaking of third base, what about the White Sox and Pablo Sandoval?
That said, the more likely option is a deal between the White Sox and the Reds, with some combination of Todd Frazier, Jay Bruce and Brandon Phillips restocking the Sox lineup and Chicago sending Cincinnati young pitching.
4. Mystery team strikes again
With all the other top free-agent starters off the market, it seems like it should be automatic for Cueto to sign with the Dodgers. The Cardinals make sense too, but that's probably not going to happen. St. Louis fans have long memories, and the front office knows he'd be a tough sell because of the 2010 incident in which he kicked Cards catcher Jason LaRue in the head during a fracas.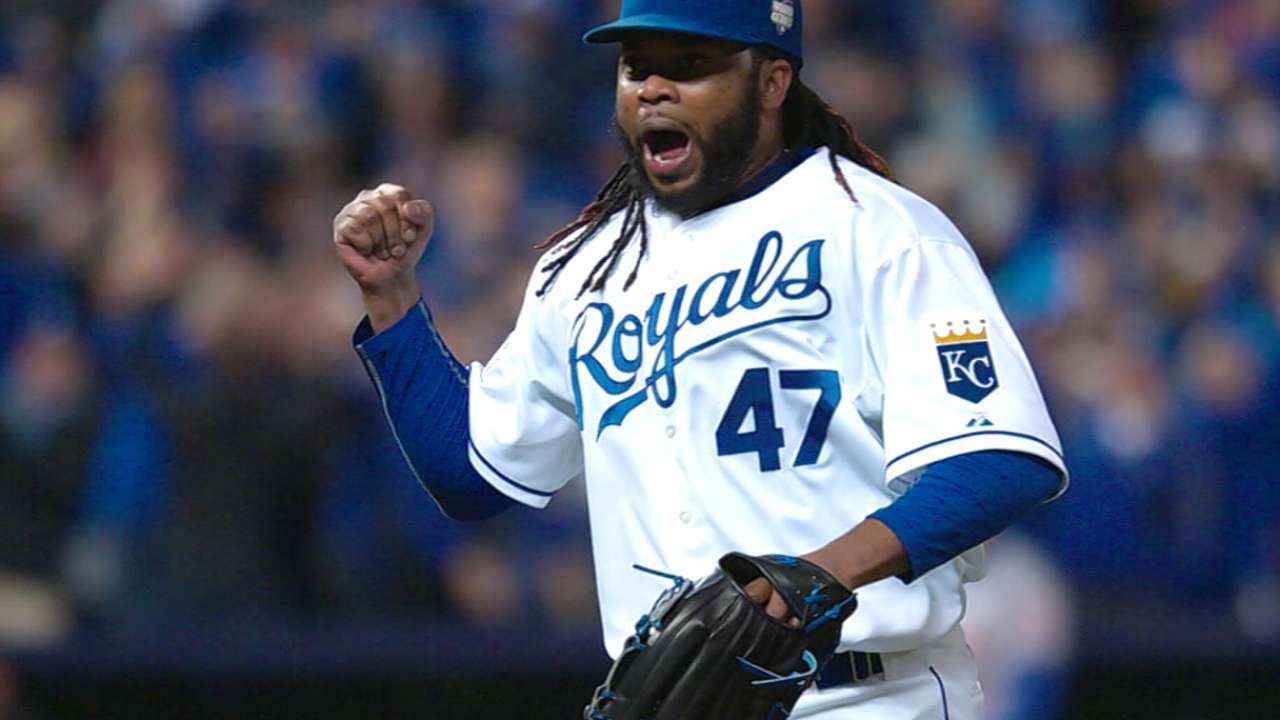 So what's going to happen? As happened with Greinke and the D-backs, a team is going to come from off the radar to grab Cueto. How about the Mariners? Yep, that's the call. Cueto to Seattle to replace Hisashi Iwakuma as King Felix's wingman.
Phil Rogers is a columnist for MLB.com. This story was not subject to the approval of Major League Baseball or its clubs.