White Sox could again make splash at Meetings
After busy '14, Hahn hasn't ruled out using trades, free agency to enhance club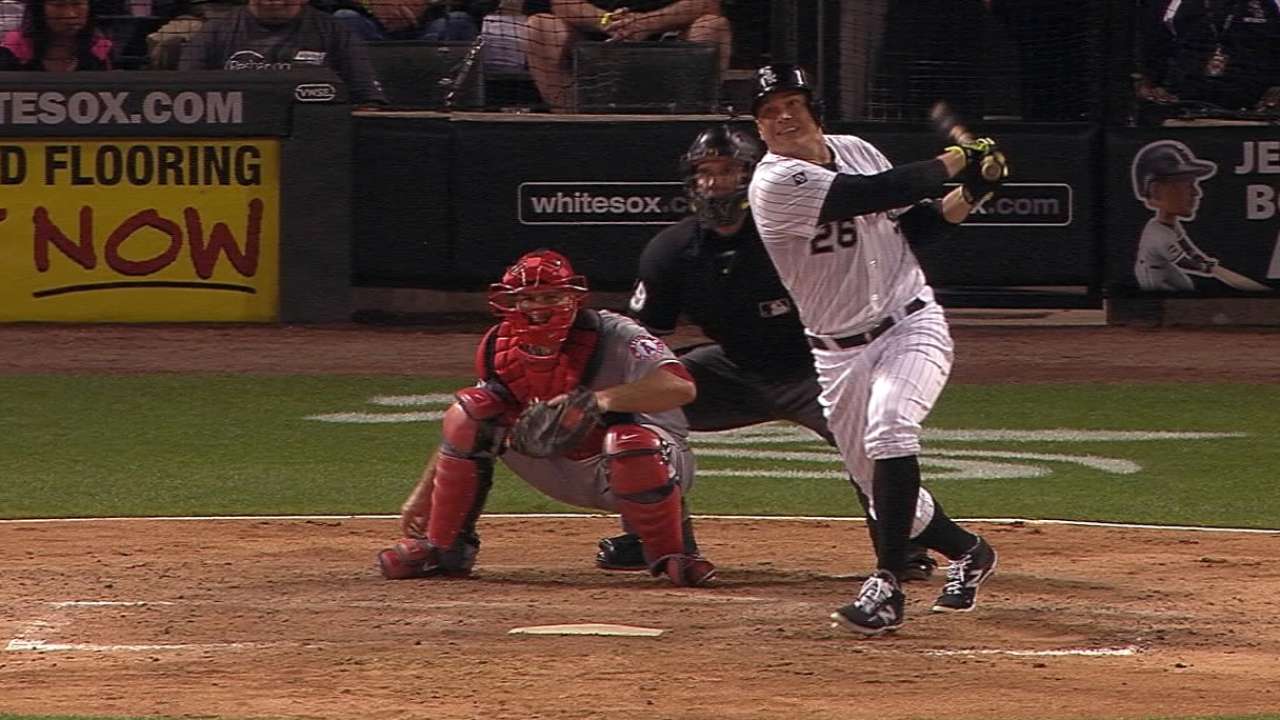 NASHVILLE, Tenn. -- The White Sox could emerge as the ultimate wild card during the Winter Meetings, beginning Monday at the Opryland Hotel and ending Thursday morning.
They have needs to fill: third base, shortstop, possibly a right-handed starting pitcher. They have players of interest, ranging all the way to the highly remote trade possibilities of ace lefty Chris Sale or southpaw Jose Quintana. General manager Rick Hahn, during a Friday conference call, didn't rule out the South Siders pursuing free agency or trades to get where they want to be.
Whatever the White Sox do this week, whitesox.com will be there every step of the way. Check in for information about the team's pursuits and comments from Hahn. Manager Robin Ventura has his Winter Meetings media session at 4 p.m. CT on Tuesday.
MLB.com and MLB Network will have wall-to-wall coverage of the 2015 Winter Meetings from the Opryland Hotel in Nashville, with the Network launching 35 hours of live Winter Meetings coverage. Fans can also catch live streaming of all news conferences and manager availability on MLB.com, as well as the announcement of the Hall of Fame Pre-Integration Era Committee inductees on Monday at 10 a.m. CT and the Rule 5 Draft on Thursday at 9 a.m.
Hahn was the star of last year's Winter Meetings, acquiring Jeff Samardzija from Oakland as part of a six-player trade, acquiring Dan Jennings from the Marlins, signing free-agent closer David Robertson and laying the groundwork to sign free-agent outfielder Melky Cabrera.
Hahn's direction in '15 should play out to some extent during this week.
"We would love to be able to make some moves and address other needs as we hit town," Hahn said this past weekend. "At the same time, there is no extra credit for getting a guy on your roster in the second week of December vs. the third or fourth. A lot of the more active clubs last year got a fair amount of their work done after they left the Winter Meetings, in fact.
"I'm not going to put the cart before the horse. I don't want to evaluate the club on Dec. 4 and project what it will necessarily look like come the start of Spring Training, but it certainly is our goal, as always, to put ourselves in position to win a championship. I'm sure we will revisit this on Feb. 15 and see if we were able to get there."
Scott Merkin is a reporter for MLB.com. Read his blog, Merk's Works, follow him on Twitter @scottmerkin, on Facebook and listen to his podcast. This story was not subject to the approval of Major League Baseball or its clubs.