Dependable starter tops Marlins' Meetings wishlist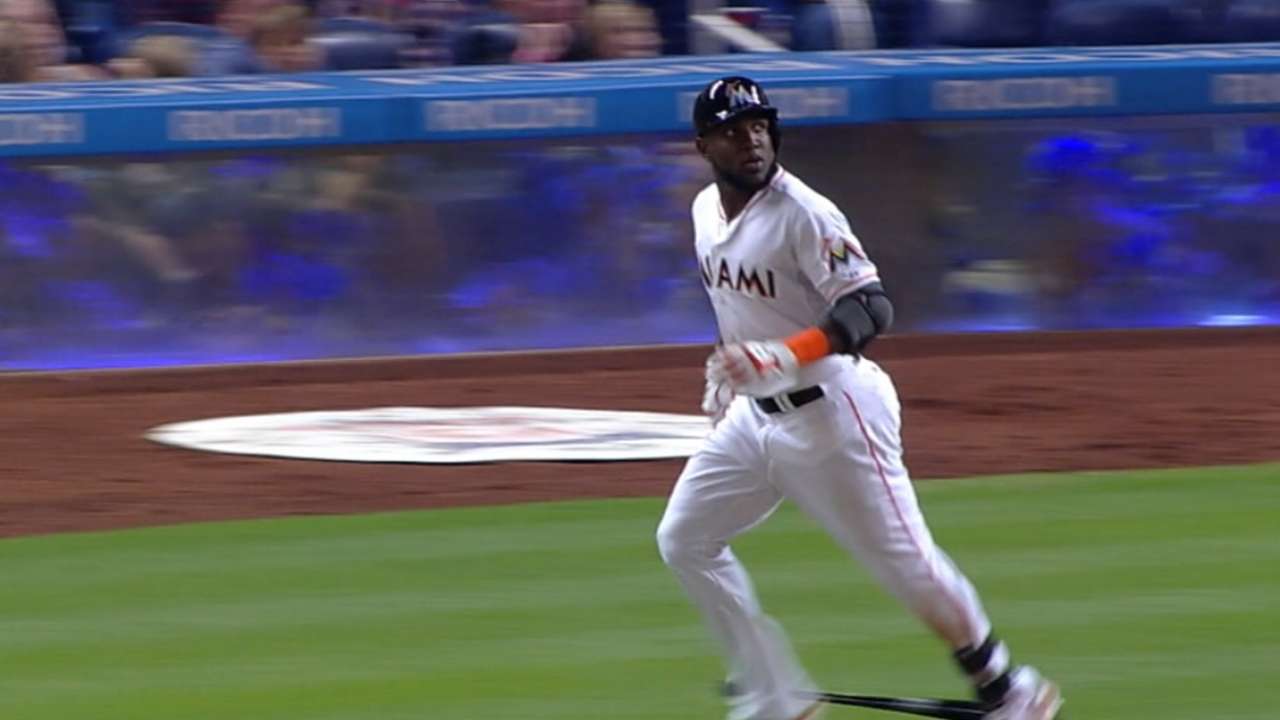 NASHVILLE, Tenn. -- In full force, Marlins representatives have arrived in Nashville for the annual Winter Meetings, with a primary goal of finding at least one dependable starting pitcher.
The objective is clear, but thus far this offseason, Miami hasn't been able to find a match -- either on the trade or free-agency markets. That is certainly subject to change when all 30 teams are assembled in one massive hotel for four days and new ideas are presented.
MLB.com and MLB Network will have wall-to-wall coverage of the 2015 Winter Meetings from the Opryland Hotel in Nashville, with the Network launching 35 hours of live Winter Meetings coverage on Sunday at 8 p.m. ET. Fans can also catch live streaming of all news conferences and manager availabilities on MLB.com, as well as the announcement of the Hall of Fame Pre-Integration Era Committee inductees on Monday at 11 a.m. ET and the Rule 5 Draft on Thursday at 10 a.m. ET.
One of the highlights of the week is the annual manager's meeting with the media. New Marlins skipper, Don Mattingly, has his session at 4:30 p.m. ET on Wednesday.
One message the Marlins are sending to the rest of the league is the team isn't thinking about rebuilding in 2016. Despite coming off a disappointing 71-91 season, club officials believe the right core is in place to reach the next level. So the preference is to add a starter or two, while trying to avoid subtracting major parts off their current roster.
"We have an incredibly talented core of young players," president of baseball operations Michael Hill said. "We have pieces in our bullpen. We have starting-rotation pieces. We need to try to create as much depth as we possibly can to allow us to get [to the playoffs] in 2016."
Rumors promise to run wild in Nashville, as clubs try to pry players away from each other. There's already been speculation the Marlins are open to moving outfielder Marcell Ozuna.
Hill points out the Marlins field calls for pretty much all of their young players, including Ozuna, Jose Fernandez, Adeiny Hechavarria, Dee Gordon, J.T. Realmuto and Christian Yelich. The conversations don't last long.
"We get calls on all of them," Hill said. "You try to let people know you're not trying to take off your club. You're trying to add. You like the talent you have, the core that you have.
"We get calls on Ozuna, we get calls on Yelich, on Gordon, on Hech, on J.T., on pitching. It's just the nature of our job, clubs try to see if they might be able to extract your talent."
Joe Frisaro is a reporter for MLB.com. He writes a blog, called The Fish Pond. Follow him on Twitter @JoeFrisaro and listen to his podcast. This story was not subject to the approval of Major League Baseball or its clubs.