MLB.com Columnist
Anthony Castrovince
Top storylines to track at Winter Meetings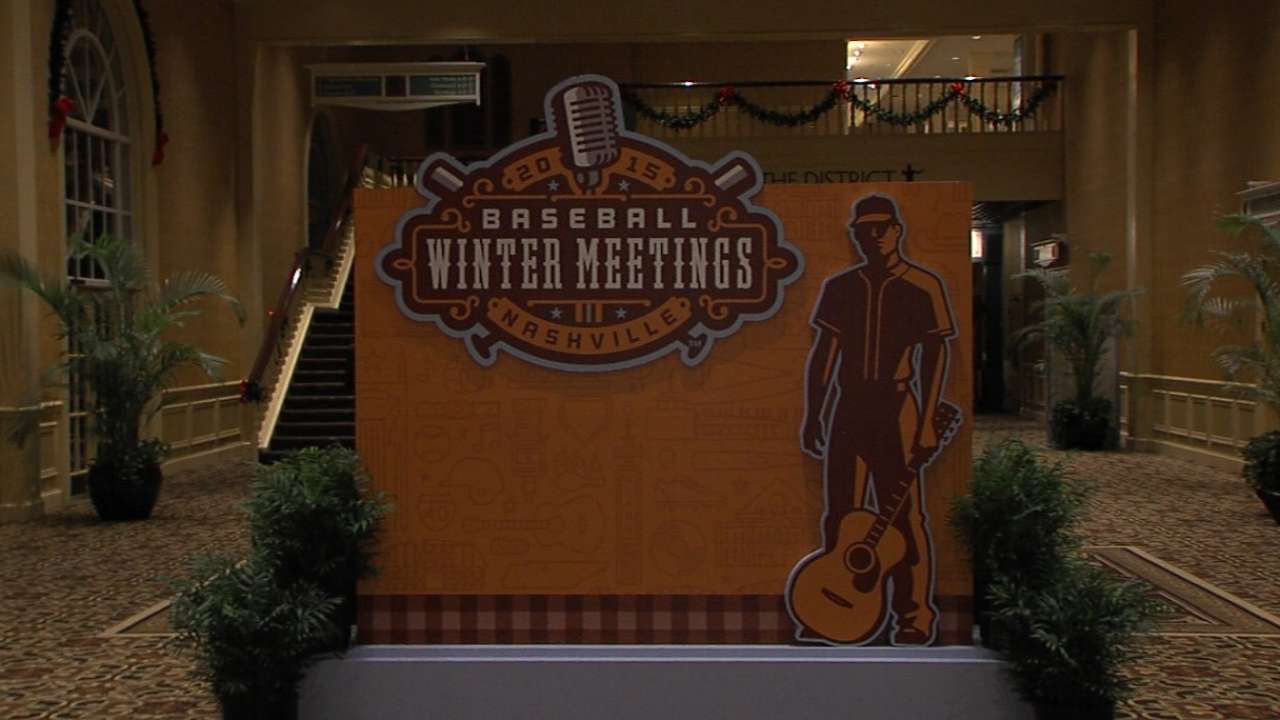 Baseball's remaining to-do list this Hot Stove season is about as long as that indoor river that winds its way through the Opryland Resort and Convention Center in Nashville, Tenn. As the industry convenes upon the Opryland for this year's Winter Meetings, these are the five key topics worth tracking:
1. The next crazy pitching contract
It's a particularly good time to be a premier pitcher.
David Price secured the highest total value ($217 million) for a pitcher, while Zack Greinke landed the highest average annual value ($34.4 million) for anybody. But those deals with the Red Sox and D-backs, respectively, are just the beginning. J.A. Happ turned a brief second-half bounceback into a $36 million guarantee from the Blue Jays, Jeff Samardzija turned his career-worst season into a $90 million commitment from the Giants, Hisashi Iwakuma reportedly has a three-year, $45 million deal from the Dodgers and Jordan Zimmermann's statistical regression in 2015 didn't prevent him from becoming the first Tommy John alum to land a $100 million contract.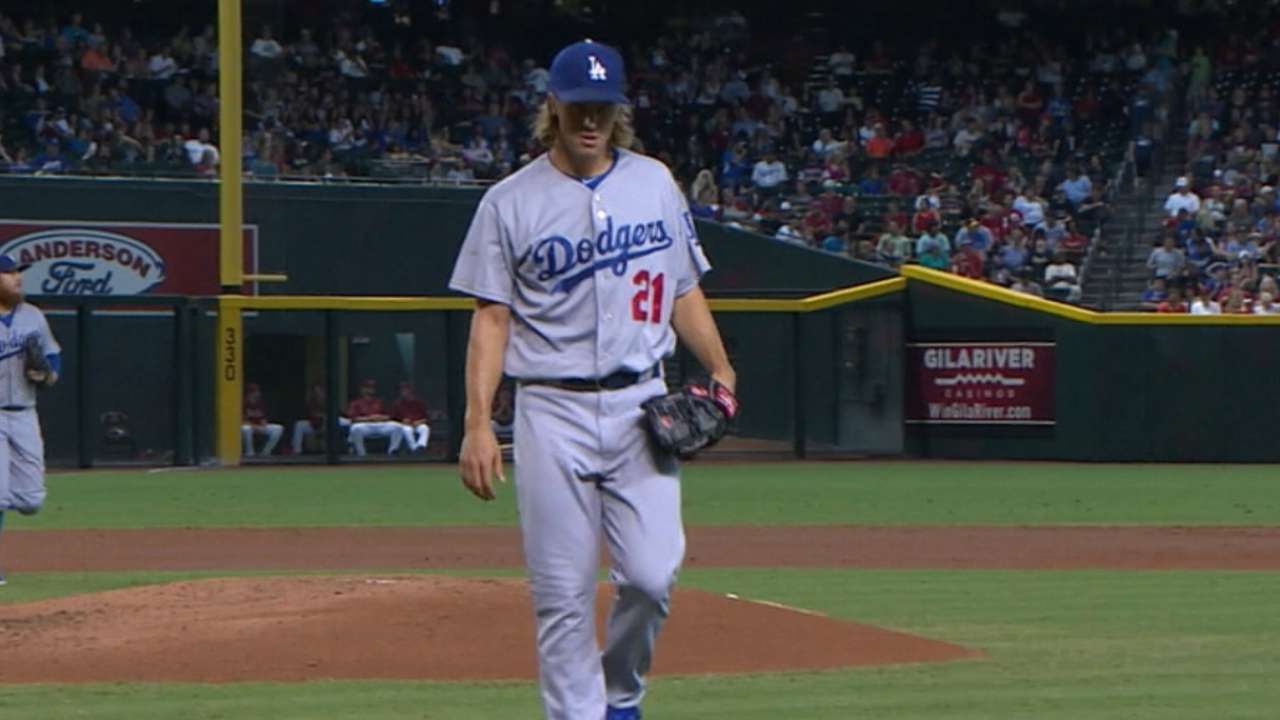 Johnny Cueto is the key name to watch, from a pitching perspective, in Nashville, and we'll see if the Dodgers, in particular, nail down a deal with him after losing Greinke. But keep a close eye on Mike Leake and Scott Kazmir, too, as they, like Cueto, were dealt midseason and therefore aren't tied to Draft-pick compensation. Wei-Yin Chen and Yovani Gallardo. Kenta Maeda has been posted by the Hiroshima Carp, but that process will take a month to play out, so it won't be settled in Nashville.
2. The swap shop
Last year's Winter Meetings were absolutely nuts. And with all due respect, it had nothing to do the signings of Ervin Santana, David Robertson and Kendrys Morales. No, those Meetings will be remembered for the flurry of trades involving Dee Gordon, Matt Kemp, Howie Kendrick, Jimmy Rollins, Yoenis Cespedes, Mat Latos, Samardzija and many more.
We've had a decent amount of trade activity already this offseason, involving Craig Kimbrel, Andrelton Simmons, Joaquin Benoit, Francisco Rodriguez, Jed Lowrie, Mark Trumbo and others. There has been a tremendous amount of front-office turnover in this sport in the past calendar year, and perhaps because of a distinct lack of emotional ties to talent, we've seen GMs unafraid to exchange assets.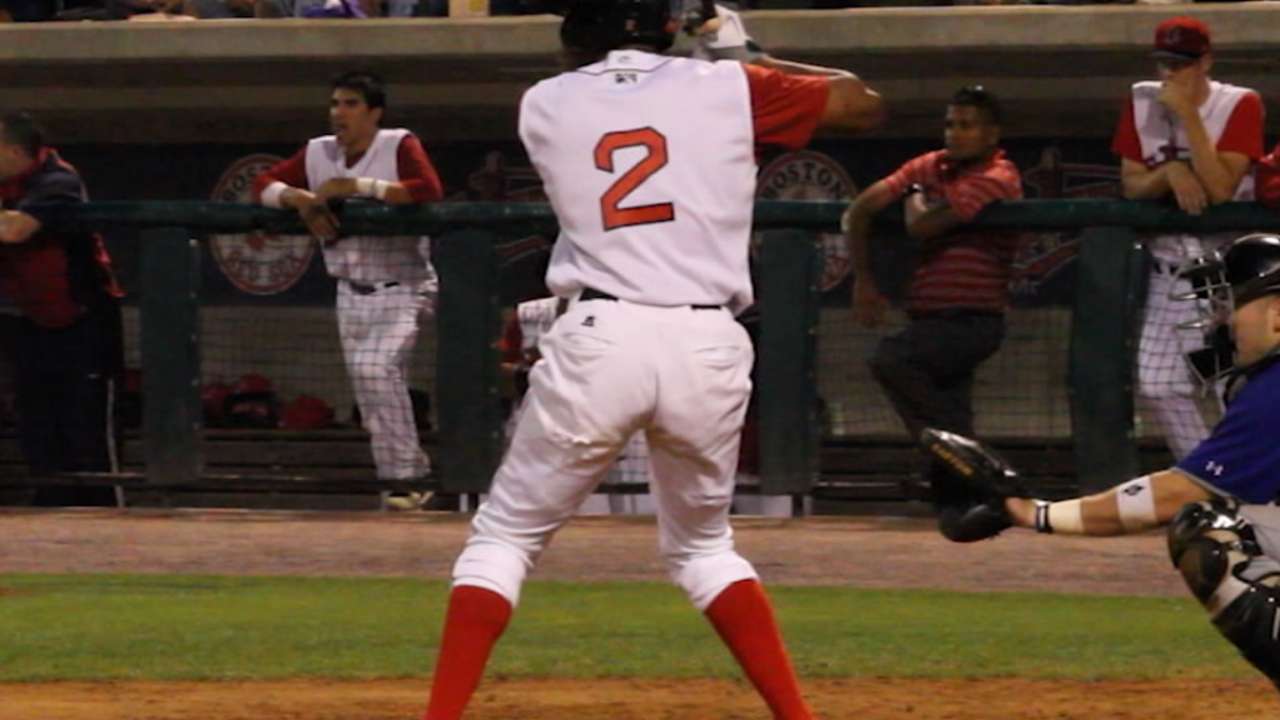 Don't be surprised if the trade market explodes again at these Meetings. The aforementioned escalating price of pitching could inspire teams to up their offers for controllable pitchers like Shelby Miller, Carlos Carrasco or Jose Quintana, to name a few. The A's are adamant that they're not moving Sonny Gray, but this is a pretty ripe environment to be overwhelmed.
On the position-player side of things, the Cubs and D-backs are among those with depth. Yasiel Puig could be moved. Marcell Ozuna could be moved. The Reds have enticing pieces like Jay Bruce or even Todd Frazier as they continue with their rebuild.
Speaking of the Reds, their reported trade of Aroldis Chapman to the Dodgers means they lead what could be an active trade market involving closers. Darren O'Day represented the top end of a notably thin free-agent relief crop this year. And with teams like the Astros, Nationals and Cubs still looking for back-end boosts in the wake of O'Day reportedly agreeing to terms with the Orioles, Ken Giles, Mark Melancon, Brad Boxberger and Andrew Miller are all other names of note in the trade market.
3. The position-player pulse
While pitchers have been flying off the shelves, the upper echelon of the position-player pool has been extremely quiet in comparison (aside from Matt Wieters and Colby Rasmus accepting their qualifying offers). It's actually a notable contrast from a year ago, when the deals for Pablo Sandoval, Hanley Ramirez and Russell Martin, among others, were long since wrapped up by now.
These Meetings could see major change on that front.
Take the Giants, for example. They were in on Price. They were in on Greinke. They settled for the Shark, who cost them more than $100 million less than those two guys received. With a need in the corner outfield and vast financial resources, do the Giants spur action in the loaded corner-outfield free-agent class, which features Jason Heyward, Justin Upton, Alex Gordon and Cespedes at its forefront?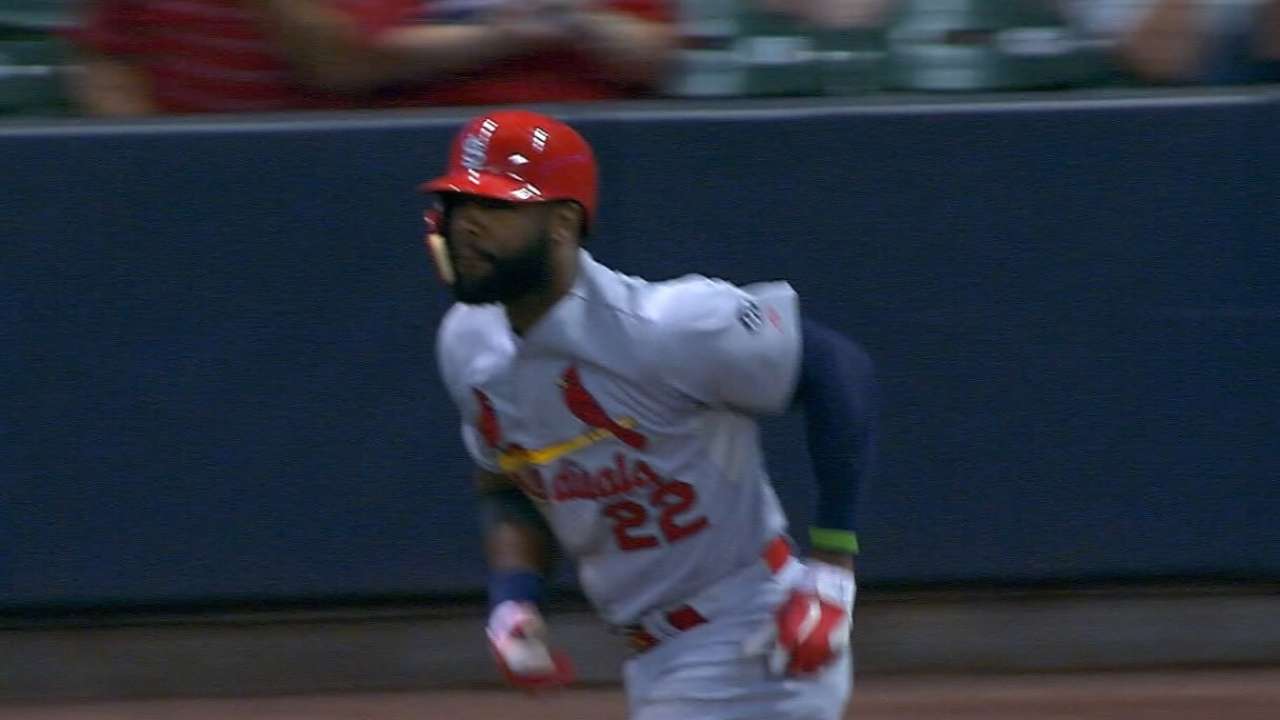 What about Chris Davis' power bat? Or Ben Zobrist's pliable glove? Where do up-the-middle assets like Dexter Fowler, Kendrick and Ian Desmond wind up? It's pretty surprising how little clarity we have on any of these guys, and it wouldn't be surprising if we leave Nashville with momentum in this market.
4. Who gets the Hall call?
No, this won't be the week we find out who will join likely first-ballot entrant Ken Griffey Jr. in the 2016 Cooperstown class via the Baseball Writers' Association of America ballot (that's still announced in January).
But the Hall of Fame's Pre-Integration Committee will be unveiling its selections (if any) from a list of 10 candidates from baseball's origin through 1946: Doc Adams, Sam Breadon, Bill Dahlen, Wes Ferrell, August "Garry" Herrmann, Marty Marion, Frank McCormick, Harry Stovey, Chris von der Ahe and Bucky Walters.
5. Don't forget the Rule 5 Draft
It was a bountiful source of bargain buys last year. A record 10 players selected in the Rule 5 Draft stuck with their new teams. Delino DeShields' emergence was a nice subplot of the Rangers' rise up the American League West standings. Sean Gilmartin pitched in the playoffs for the National League champion Mets. Odubel Herrera looked to be a decent building block for the Phillies, and Mark Canha had a productive season for the A's.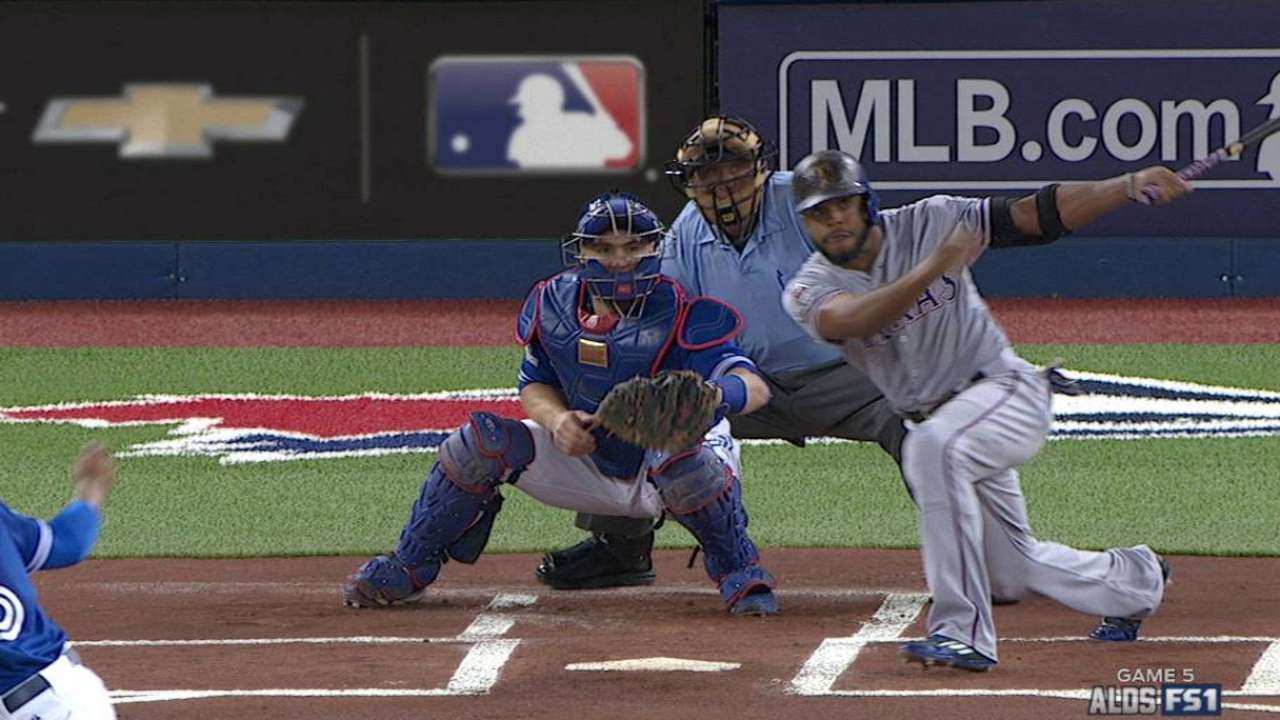 This year, Luis Perdomo (Cardinals), Teoscar Hernandez (Astros), Jabari Blash (Mariners), Matt Bowman (Mets), Corey Black (Cubs) and Reymin Guduan (Astros) are some of the names of note. The Astros are particularly vulnerable in this year's Rule 5 Draft because of their depth of prospects that were eligible.
Anthony Castrovince is a reporter for MLB.com. Read his columns and follow him on Twitter at @Castrovince. This story was not subject to the approval of Major League Baseball or its clubs.