Greinke deal latest splash for small markets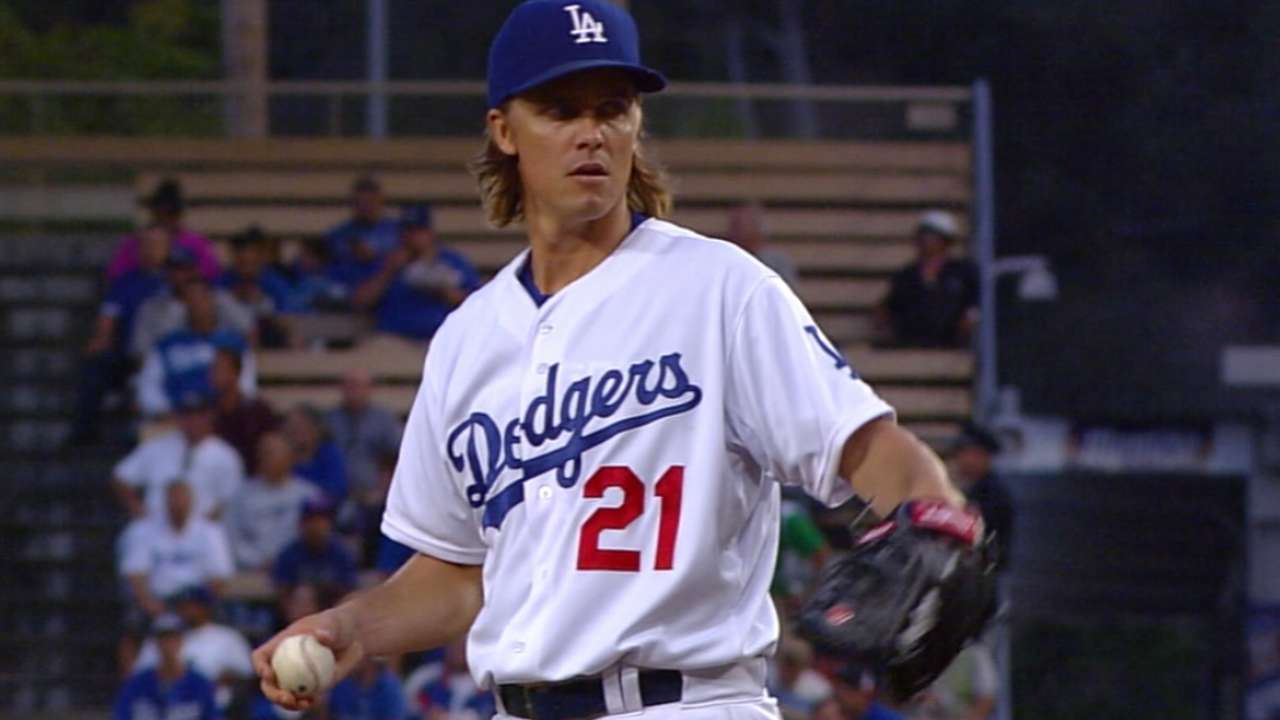 The D-backs seemingly stunned the baseball world on Friday when they reportedly swooped in to sign highly-coveted free agent Zack Greinke away from other potential suitors from much larger markets.
The reported six-year deal is said to be worth $206.5 million.
The terms themselves may not be all that surprising following Greinke's historic 2015 campaign, but they are certainly unusual for a D-backs team that ranked 24th in Opening Day payroll last season. Arizona's 2015 payroll sat at approximately $91.5 million on Opening Day, third-lowest in the National League -- and nearly three times smaller than the Dodgers' league-leading $272.8 million payroll.
From an individual contract standpoint, the $206.5 million pact is more than three times larger than any other previously given in franchise history. Prior to Greinke, the richest contract in club history was the six-year, $68.5 million deal given to Yasmany Tomas last offseason.
Though Friday's reported deal may have been an unexpected one, it's certainly not the first time that a small-market team has made a substantial splash in free agency. Here's a look at six other instances of a smaller-market club landing a marquee free agent with a sizable contract offer, as well as how each one panned out.
James Shields, Padres, 2014-15
The Padres capped a massive overhaul last season by signing Shields to a four-year, $75 million deal. That came after the club had already acquired Matt Kemp, Justin Upton, Wil Myers and Derek Norris in various trades earlier in that same offseason. All that for a team that finished the 2014 season with a 40-man payroll of only $85.5 million, which ranked 25th in the Majors. As for Shields, his $75 million pact was the largest contract ever given out by the Padres. He logged a 3.91 ERA in his debut season with San Diego, though he did rack up 216 strikeouts, while also surpassing the 200-inning mark for the ninth consecutive season.
Robinson Cano, Mariners, 2013-14
The Mariners seemingly did the unthinkable following the 2013 season, luring Cano away from the free-spending Yankees with a monster 10-year, $240 million deal. It was not only by far the richest in franchise history, but also tied with Albert Pujols at the time for the third-largest in Major League history. It was a landmark deal for the Mariners, whose 2013 Opening Day payroll sat just above $72 million and ranked 24th in the Majors.
Yoenis Cespedes, A's, 2012-13
The A's boasted the lowest median salary in the Majors in 2012 and the second-lowest Opening Day payroll. So it came as a bit of a surprise the following offseason when they shelled out $36 million for an unproven Cuban outfielder named Cespedes. As it turned out, four years/$36 million was an absolute steal. Cespedes hit free agency this offseason, and in those four years, he batted .271/.319/.486. Oakland dealt him to Boston at the 2014 non-waiver Trade Deadline, but only after Cespedes helped lead the A's to a pair of postseason berths -- in which he batted .350 and slugged .525.
Jose Reyes, Marlins, 2011-12
With the Marlins set to enter the 2012 season with a new name and a new stadium, the club was determined to also give itself a new identity. After beginning the '11 season as the Florida Marlins -- and with the 24th-largest Opening Day payroll -- the Miami Marlins began the ensuing offseason by inking Reyes to a six-year, $106 million deal. The excitement surrounding the Marlins' frenzied offseason would be short-lived, however, as Reyes would spend only one season in Miami before being traded to the Blue Jays as part of a November 2012 blockbuster. Reyes, who was later traded to the Rockies this past July, is hitting .286/.334/.409, while averaging nine home runs and 27 stolen bases per season in the four years since signing the contract.
Mike Hampton, Rockies, 2000-01
Hampton was an integral part of four straight playoff teams in Houston and New York from 1997-2000, making him an extremely attractive free agent in a loaded class. The Rockies, whose Opening Day payroll in '00 sat at just over $64 million, took the plunge, giving Hampton $121 million over eight years -- at the time, the most lucrative contract ever for a pitcher. Safe to say, that deal never panned out. Even by Coors Field standards, Hampton was dreadful for two seasons (21-28, 5.75) before being dealt to the Braves, where he improved slightly, but never reverted back to pre-2001 form.
Randy Johnson, D-backs, 1998-99
The D-backs -- whose Opening Day payroll in 1998 sat at just $31.6 million -- certainly got it right when they handed out the first major contract in franchise history. Johnson's four-year, $52 million deal (with an option for a fifth year) ended up as arguably the best free-agent signing of all-time. The Big Unit won the NL Cy Young Award in all four of those seasons and led the D-backs to the 2001 World Series title. If Greinke comes anywhere close to bringing that type of success to Arizona, he'll have been an incredibly worthwhile investment.
Paul Casella and AJ Cassavell are reporters for MLB.com. This story was not subject to the approval of Major League Baseball or its clubs.