MLB.com Columnist
Bernie Pleskoff
Pleskoff's Top 10 Prospects for 2016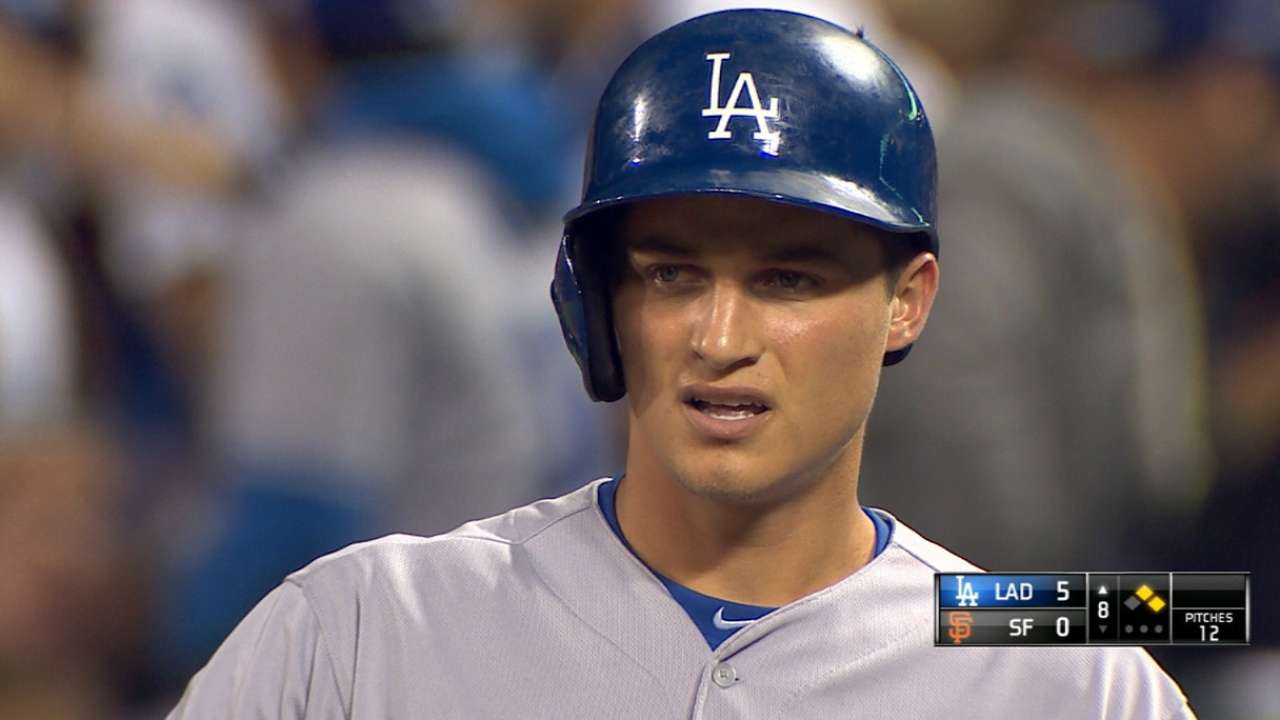 Several great prospects graduated to the Major Leagues this past season. That doesn't mean the prospect cupboard is bare. To the contrary, plenty of outstanding prospects wait in the pipeline for their chance to excel in the big leagues.
To qualify for this list, a player must have rookie eligibility remaining.
Listed in reverse order, these are my 10 best prospects in baseball:
No. 10 - Steven Matz, LHP, Mets
I believe Matz can step into the Mets rotation on a full-time basis as a starter with a solid fastball/curveball combination and very good command. His improved changeup is a pitch he can use to alter the balance or change the eye level of the hitter.
No. 9 - Orlando Arcia, SS, Brewers
With the exception of power, Arcia has a complete set of excellent tools. In a game loaded with talented defensive shortstops, Arcia should soon be included in the conversation. The ball disappears in his glove. Arcia has superb hands, excellent range and a strong throwing arm. His bat is very much alive. To top it off, Arcia can run well enough to steal double-digit bases.
No. 8 - Tyler Glasnow, RHP, Pirates
Glasnow has an excellent mix of pitches that includes an electric fastball and an above average curveball and changeup. He is able to get his entire 6-foot-8, 225-pound body behind his pitches. Glasnow can dominate hitters and notch plenty of strikeouts.
No. 7 - J.P. Crawford, SS, Phillies
Before he left with an injury in the Arizona Fall League, I didn't see Crawford play with much energy. However, he has superb talent on both offense and defense. Crawford has quick hands and good range and he anticipates plays well. His bat should help the Phillies renew their swagger with a good contact rate and solid hit tool.
No. 6 - Joey Gallo, 3B/OF, Rangers
Gallo is at the top of the scouting charts (80) regarding power. I have seen him smoke some very majestic shots beyond the right field wall. Gallo, however, has to work on making consistent contact. His high strikeout rate is a factor that may affect his playing time. Gallo's defense is a work in progress.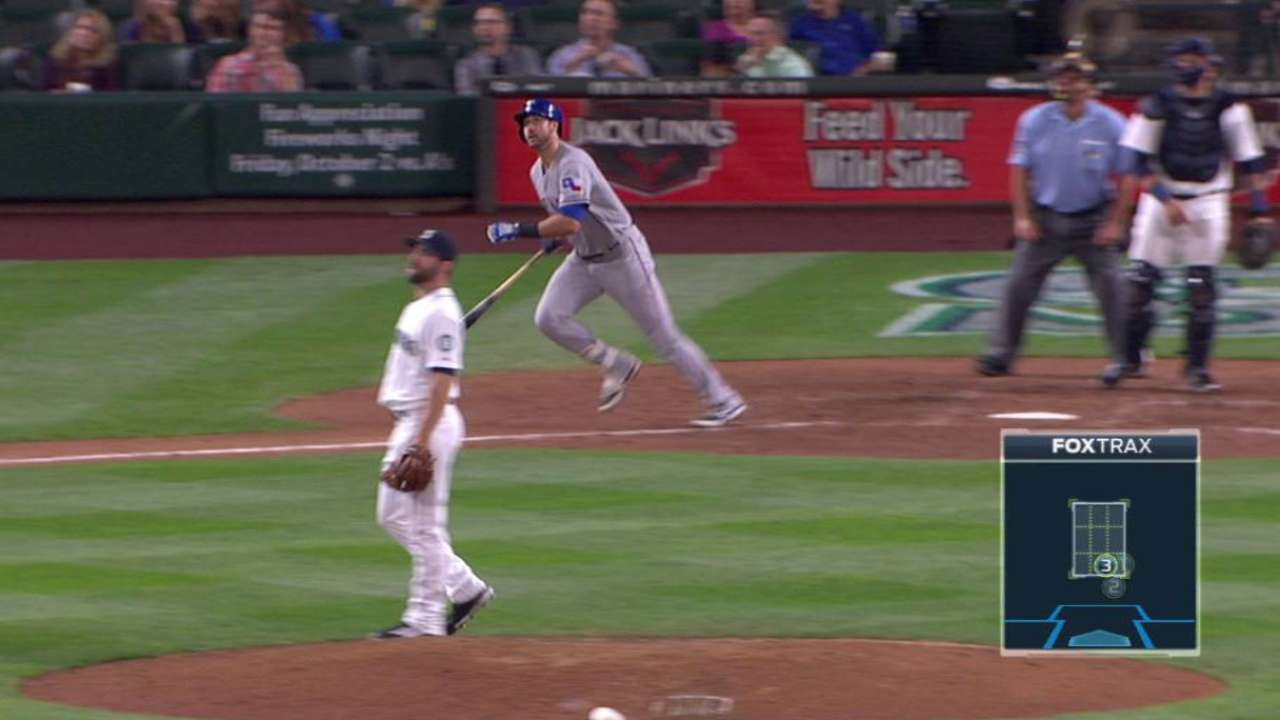 No. 5 - Lucas Giolito, RHP, Nationals
A terrific pitcher with a 6-foot-6, 255-pound frame, Giolito has the size, the repertoire and the mound presence to become an anchor of the Nationals pitching staff. After having Tommy John surgery, he continues to make his presence known with a blazing upper-90s fastball and complimentary secondary pitches.
No. 4 - Yoan Moncada, 2B, Red Sox
Moncada was highly coveted when the Red Sox signed the Cuban in February this year. He had a rough transition initially, but he improved markedly as his season at Class A Greenville progressed. He finished with a .278 average. Moncada's most impressive statistic was his 49 stolen bases in 52 attempts. His value will continue to grow as he becomes more comfortable playing in a stateside environment.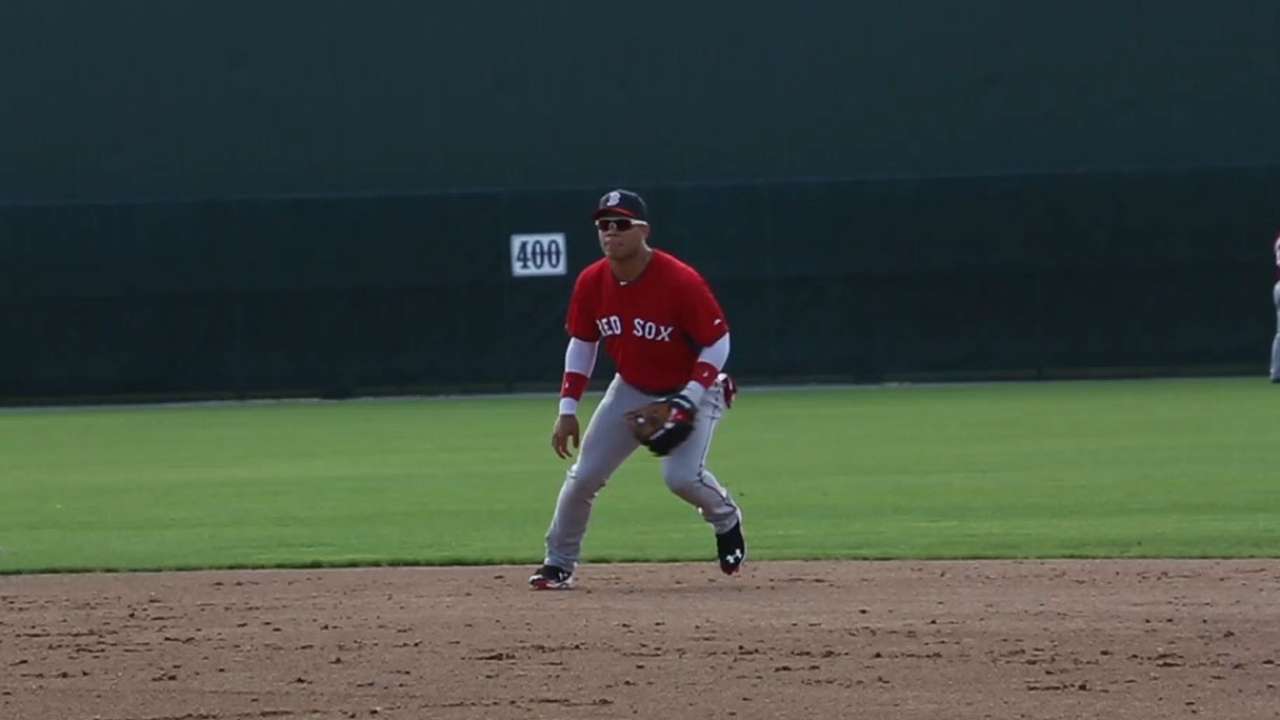 No. 3 - Julio Urias, RHP, Dodgers
This past May, Urias underwent surgery to correct a left eye condition. He was able to start only 18 games in 2015. However, in 2014, Urias struck out 109 batters in 87 2/3 innings at Class A Advanced Rancho Cucamonga. The Mexican native has a very solid three-pitch repertoire including a high velocity fastball, a curveball and a changeup. Urias has superb command and control.
No. 2 - Byron Buxton, OF, Twins
Buxton is a legitimate five-tool All-Star in the making. However, he hasn't been able to stay on the field. Injury concerns temper my enthusiasm for Buxton's future. His foot speed, agility, eye-hand coordination, bat speed and all the intangibles that comprise his skill set are elite. There is little Buxton can't do on a baseball field. But can he stay healthy?
No. 1 - Corey Seager, SS, Dodgers
Seager has every offensive quality necessary for stardom. In his first 113 big league plate appearances, Seager hit an outstanding .337 with four homers and 17 RBIs. He also stole two bases. More is on the way. Tall for a shortstop at 6-foot-4, the 215-pound left-handed-hitting Seager still has a bit of work to do on defense.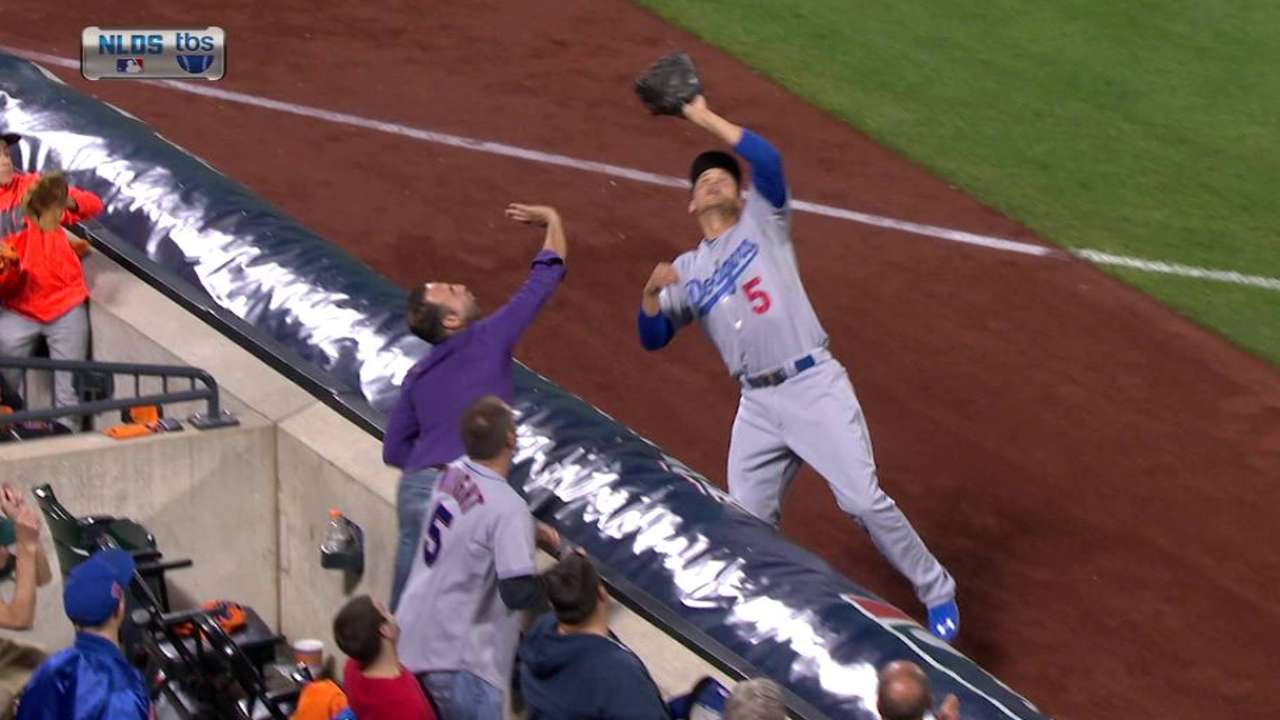 Bernie Pleskoff has served as a professional scout for the Houston Astros and Seattle Mariners. Follow @BerniePleskoff on Twitter. This story was not subject to the approval of Major League Baseball or its clubs.