Padres' Winter Meetings plan comes into focus
SAN DIEGO -- Second-year general manager A.J. Preller and the team's front office staff are set to head to the Winter Meetings in Nashville,Tenn., armed with a conclusive directive of what they would like to happen in terms of roster additions.
They'll also head to the "Music City" with a little more financial flexibility after three notable deals have freed up some payroll to potentially make upgrades.
The Padres won't be big spenders in free agency, Preller said, but they could add a player or two, as the team sets out to add a left fielder, a shortstop, bullpen help and possibly a starting pitcher.
"The way we're looking at it right now, the next couple of weeks, there's going to be movement. We're [still] looking to put a championship team on the field next year," Preller said.
"The focus isn't really on, hey, are we rebuilding, reloading? We're going to look to compete and put a good team on the field."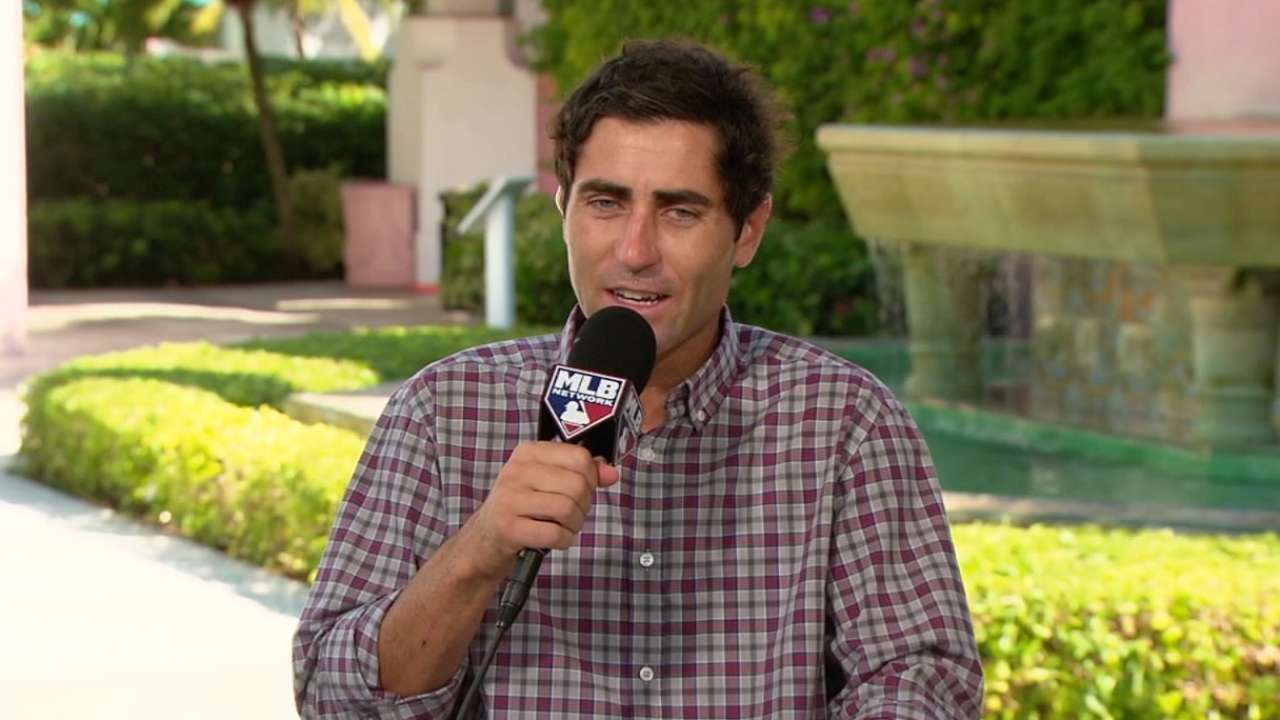 MLB.com and MLB Network will have wall-to-wall coverage of the 2015 Winter Meetings from the Opryland Hotel in Nashville, with the Network launching 35 hours of live Winter Meetings coverage on Sunday at 5 p.m. PT.
Fans can catch live streaming of all news conferences and manager availability on MLB.com, as well as the announcement of the Hall of Fame Pre-Integration Era Committee inductees on Monday at 8 a.m. PT and the Rule 5 Draft on Thursday at 7 a.m. PT.
Club needs
After making a trade for left-handed pitcher Drew Pomeranz, who could possibly be in the rotation or the bullpen, the Padres still might need to add a starter to join Andrew Cashner, James Shields and Tyson Ross. Shortstop continues to be a need, as the Padres have used 18 different shortstops since 2009. If the team intends to move Wil Myers to first base after trading Alonso to the A's, then they could be looking for a left-handed-hitting left fielder as well. Finally, help for the back end of the bullpen could be an area they address as well.
Who they can trade if necessary
Prospects, baby: Preller has gone about restocking the team's farm system, adding several notable prospects in recent deals. But that doesn't mean he won't trade some of them, as he did last winter, to acquire Major League-ready players. With two notable assets gone in Joaquin Benoit and Craig Kimbrel, there might not be many pieces left to move, not if the team intends to contend in 2016 as they say.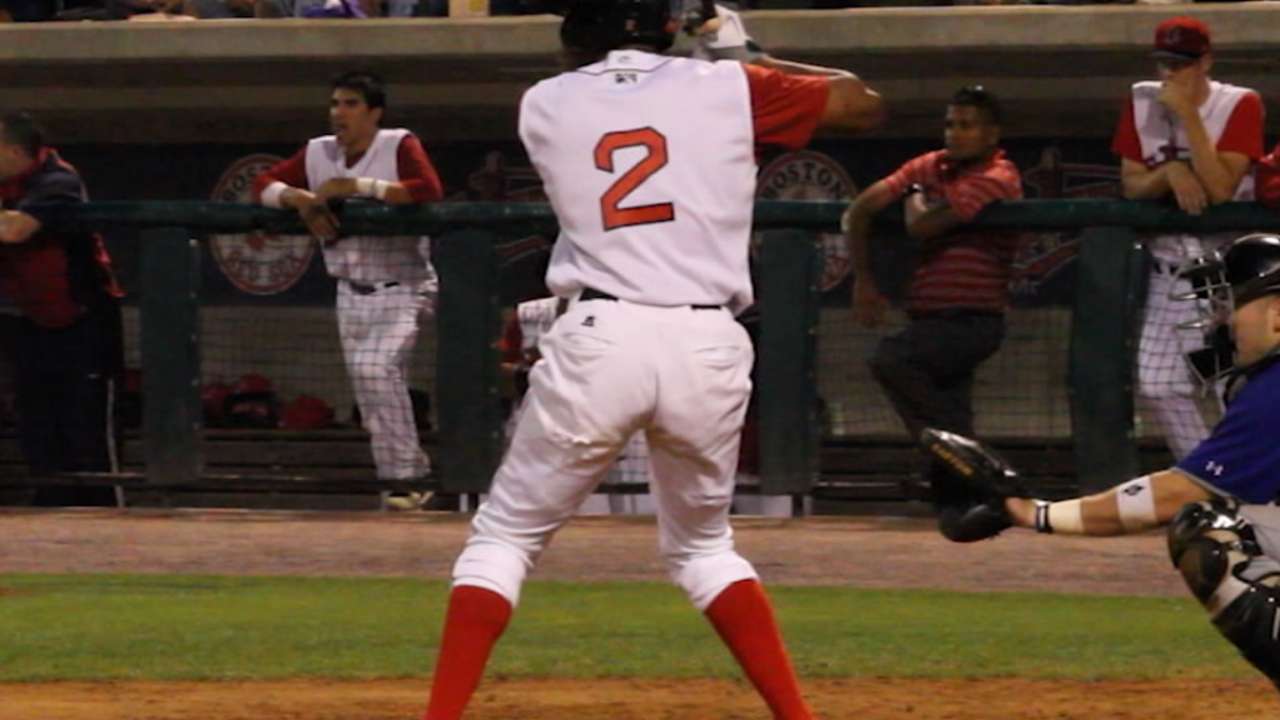 Tyson Ross: Gulp. Ross is the most attractive piece the Padres have, and they could certainly command a lot in return. But then you have to replace him -- and he might be the most underrated pitcher in the National League.
A catcher: This seems unlikely, as the Padres like both Derek Norris and Austin Hedges. Norris improved a lot in terms of framing and threw out more would-be basestealers than anyone else in the game in 2015. Hedges is a fine defensive catcher, but his bat is nowhere near his defensive game. The Padres claimed catcher Josmil Pinto off waivers from the Twins, though there's a big question about his defensive skills, even though he has a strong arm.
Top prospects
The system certainly looks a lot better today than it did, say, a month ago. There's been an influx of talent, thanks in large part to the Benoit and Kimbrel deals. As it stands now, the Nos. 1, 3, 14, 18, 19 and 23 top prospects, according to MLB Pipeline, weren't in the system a month ago. Could Preller move either of the team's top two prospects, outfielder Manuel Margot or Hunter Renfroe? Well, he moved Joe Ross and Trea Turner last winter.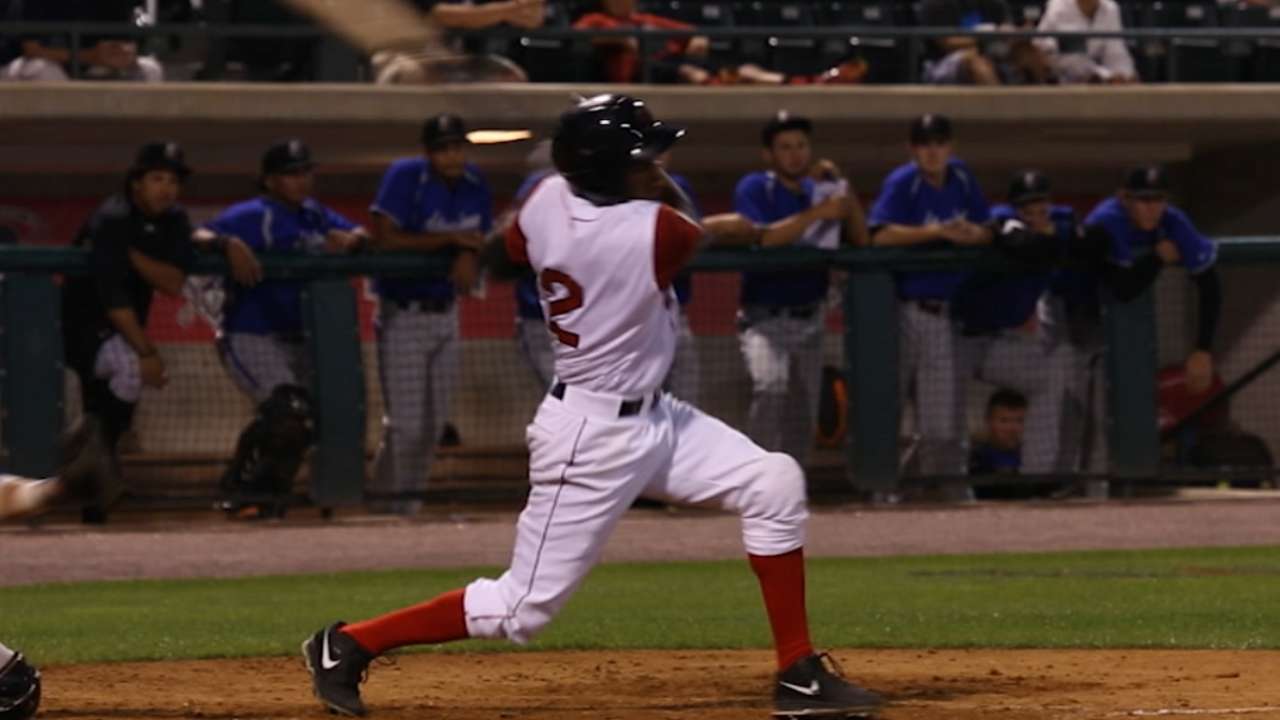 Rule 5 Draft
The Padres head to Nashville with 36 players on their 40-man roster, giving them roster flexibility in terms of additions. It doesn't appear likely the team will add a player during the Rule 5 Draft, unless there's an upside reliever who could help them in 2016. Carrying a player for an entire season, on a team that sill has aspirations to contend, might be difficult.
Big contracts they might unload
Well, where to start? Just this past week, Shields was in San Diego to model the team's new uniforms, so he and the remaining $63 million left on his contract might be safe, right? Maybe not. ESPN has reported the team is shopping Shields. Outfielder Matt Kemp, who still has more than $80 million left on his deal, is probably unmovable unless the team attaches Ross to the deal. Infielder Jedd Gyorko won't break the bank this season ($4 million) but he's still owed $33 million on his deal. Melvin Upton Jr. will make $16 million this season, though he figures to see a lot of playing time in center field.
Payroll summary
The team had an Opening Day payroll of about $108 million in 2015. That figure will likely go up some with Kemp, Shields and Upton Jr. making a combined $58 million alone and with Ross projected to make around $10 million in salary arbitration, according to MLB Trade Rumors. Then there are the potential additions the team could make in free agency. Either way, they could blow past that $108 million figure, which was a club record payroll.
Corey Brock is a reporter for MLB.com. Keep track of @FollowThePadres on Twitter and listen to his podcast. This story was not subject to the approval of Major League Baseball or its clubs.