MLB.com Columnist
Bernie Pleskoff
Scouting profile: Nick Burdi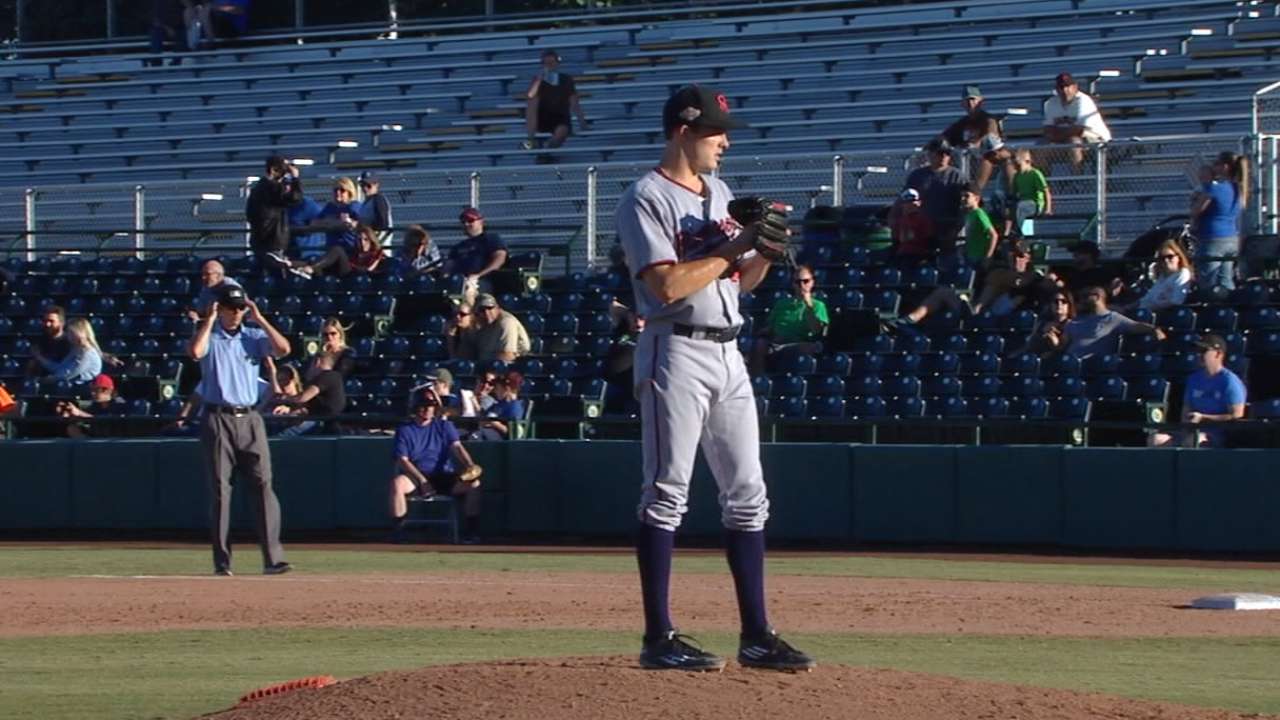 Background
Very few young men can throw a fastball 95 mph in high school. Right-handed flame-thrower Nick Burdi could do just that. The graduate of Downers Grove South (Ill.) High School was a star pitcher with a big arm. He earned All-State and All-Conference honors and the Minnesota Twins picked him in the 24th round of the 2011 Draft.
Instead of signing a professional contract with the Twins, Burdi decided to attend the University of Louisville. He began as a starter but eventually served as the team's closer, becoming the Louisville single-season career saves leader. Burdi won countless awards in college and was named to several All-America teams.
In the 2014 Draft, the Twins again selected Burdi. This time, he was picked in the second round and has completed parts of two seasons in Minnesota's organization.
I was able to scout Burdi in the 2015 Arizona Fall League. He was among the league's best relievers, yielding only two hits in eight innings. Burdi finished with an ERA of 0.00. He walked only one while striking out 11. Burdi finished his eight relief appearances with an eye-popping 0.38 WHIP.
Repertoire
Everything begins with Burdi's power arm. He throws his fastball between 98-100 mph. He compliments that pitch with a very solid and biting 86-90 mph slider. Burdi occasionally throws a changeup as a third pitch. Frankly, with his fastball/slider combination in a contest's final inning, or at times multiple innings of the game, a third pitch is almost unnecessary.
Burdi is ranked No. 12 on the Twins' Top 30 Prospect list.
Mechanics
The most striking part of Burdi's delivery is his short stride. Revving up his body slowly, he seems to explode at the point of his release. Using every inch of his 6-foot-5, 215-pound frame from a rather upright position on the mound, Burdi earns swings and misses as hitters make late efforts to time his fastball/slider combination.
Burdi attacks hitters. When he started his professional career, some considered him more of a thrower than pitcher. Burdi had command and control issues that had to be ironed out with experience, guidance, coaching and patience. In his rookie year at Class A Cedar Rapids and Class A Advanced Fort Myers combined, he pitched in 20 games. Burdi finished with 10 walks in 20 1/3 innings and yielded only 13 hits. He ended his rookie season with an ERA of 2.66 and a WHIP of 1.13.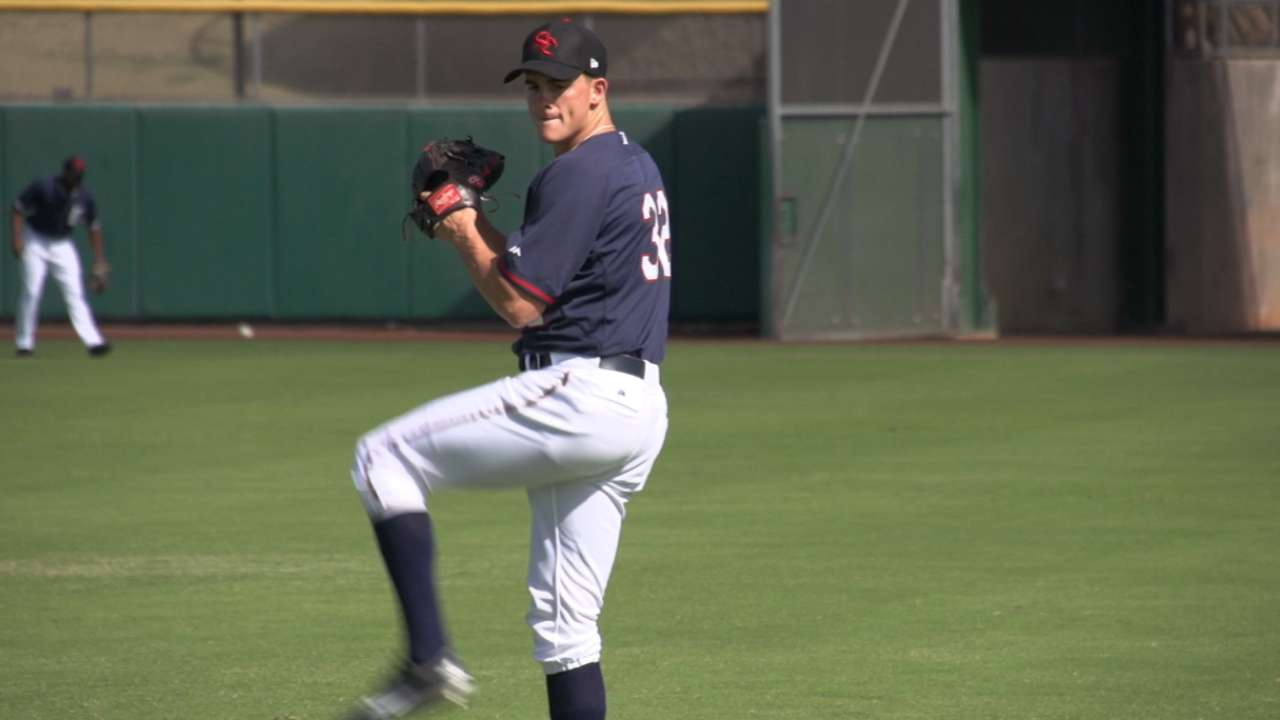 Before dominating in the Fall League, Burdi began this season at Double-A Chattanooga. He was demoted back to Fort Myers due to poor command and finished the season back at Chattanooga. In 2015, Burdi pitched in 43 games, earning four saves and striking out 83 in 63 2/3 innings.
He had to refine his mental approach to pitching. From what I saw this past autumn, Burdi's command and control were outstanding. He was dominant. He took charge.
Strengths
There is no doubt about Burdi's power arm. He sets up his wipeout slider with his fastball and keeps the hitter guessing. Burdi can get out of a jam with a strikeout. He can end a game with a strikeout.
Weaknesses
There are times Burdi gets too much of the plate with a pitch or he elevates his fastball. In those cases, good hitters can barrel the ball.
I find this interesting
In his career to date, Burdi has yielded a total of only four home runs, all this past year.
The future for Burdi
Based upon the great command and control I witnessed in the Fall League, there is little doubt Burdi has the arm and the pitch combination to close. The Twins will likely use him late in games at either Double-A or Triple-A this coming season. It is not unreasonable that he could be promoted to the big league club at some point next season.
Burdi has unlimited upside as a quality closer. The only question remaining is when he will graduate to the big leagues.
Burdi in a word
Blazing
Bernie Pleskoff has served as a professional scout for the Houston Astros and Seattle Mariners. Follow @BerniePleskoff on Twitter. This story was not subject to the approval of Major League Baseball or its clubs.