MLB.com Columnist
Tracy Ringolsby
Strike throwers gain winning edge in Majors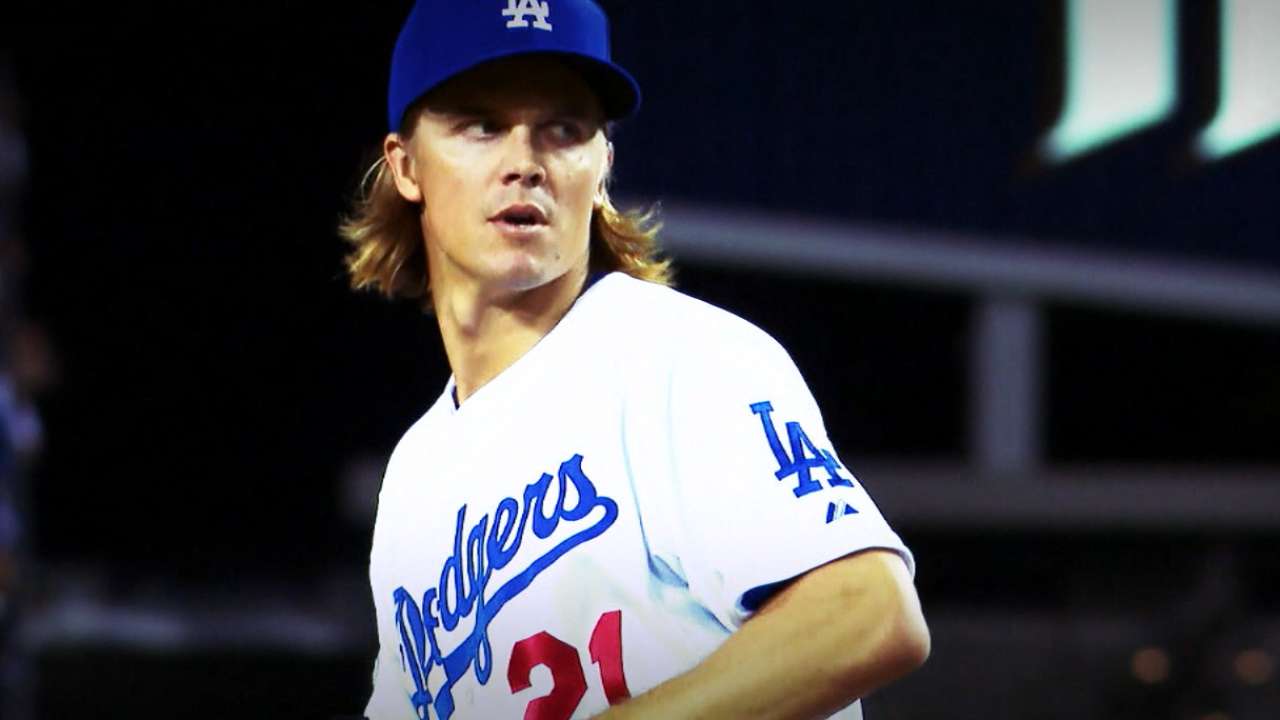 The late Art Fowler knew how to make a point without a lot of wasted words during his days as a pitching coach with Billy Martin, who hated walks with a passion.
"If you're scared," Fowler would tell a pitcher who was nibbling around the strike zone, "get a dog."
"Babe Ruth is dead," was another of his regular pieces of advice.
And then there was, "I don't know what you are doing but Billy is getting [upset]."
Translation: Throw strikes.
As the old saying goes, you can't defense walks.
During the 2015 season, the Rangers (who were tied for sixth with the Marlins for most walks allowed with 508) and the Royals (who were tied for 10th with the Tigers at 489) were the only teams out of the 10 postseason clubs to rank in the top 10 in walks issued.
What's more, the Rangers allowed 26.2 percent of walked runners to score, ranking 27th in the Majors, according to Stats, Inc., making them the definite exception to the rule. The Astros allowed 23.2 percent of the players their pitching staff walked to score, second worst among the 10 postseason teams.
The eight other postseason clubs ranked 12th or better in preventing walks from scoring.
The Cardinals, who won a best-in-baseball 100 regular-season games, had the lowest ratio of walks scored in the Majors last year at 15.7 percent, with the World Series champion Royals ranking second at 19.4. The Blue Jays were third best (19.6), Dodgers fourth (19.7), while the Pirates were sixth at 20.1 and the Mets were seventh at 21.1.
The only non-playoff team among the seven best at stranding walked batters was the Giants, who ranked fifth (20.0).
The Cubs (21.9) were 10th and Yankees (22.6) 12th. Both were in Wild Card Game matchups.
The other extreme
The Phillies, who lost a Major League-worst 99 games, allowed 26.8 percent of the players their pitching staff walked to score, the highest ratio in the Majors. The Rockies, who walked a Major League-leading 579 batters, allowed 25.9 percent to score, seventh highest.
Of the 15 teams that did not have a winning regular-season record in 2015, eight ranked 20th or lower in allowing walks to score.
The biggest outlier was Boston, which lost 84 games, but had the eighth-lowest percentage (21.5) of walks allowed to score.
Individually
Of the Top 10 starting pitchers in stranding hitters who reached base on a walk, eight had winning records, including No. 1 Zack Greinke (allowing just 5.0 percent to score), who went 19-3 for the Dodgers, and American League Cy Young Award winner Dallas Keuchel, who ranked fifth (13.7 percent) while going 20-8 for the Astros.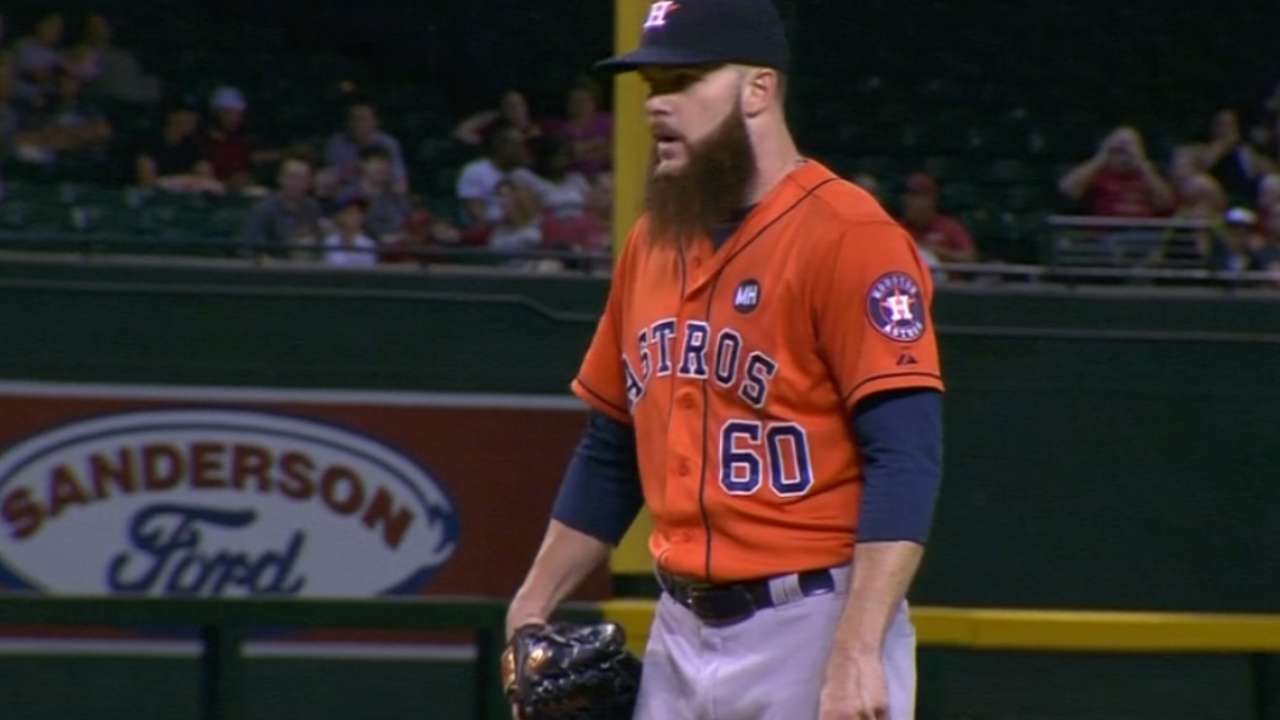 The exceptions?
Jon Lester of the Cubs (14.9 to score), who ranked eighth and was 11-12, and Shelby Miller of the Braves (15.1 to score), who ranked 10th. Miller was 6-17, but he had a 3.02 ERA, suffering losses in eight games in which he allowed one or two earned runs, and having no decisions in eight games where he allowed two or fewer runs.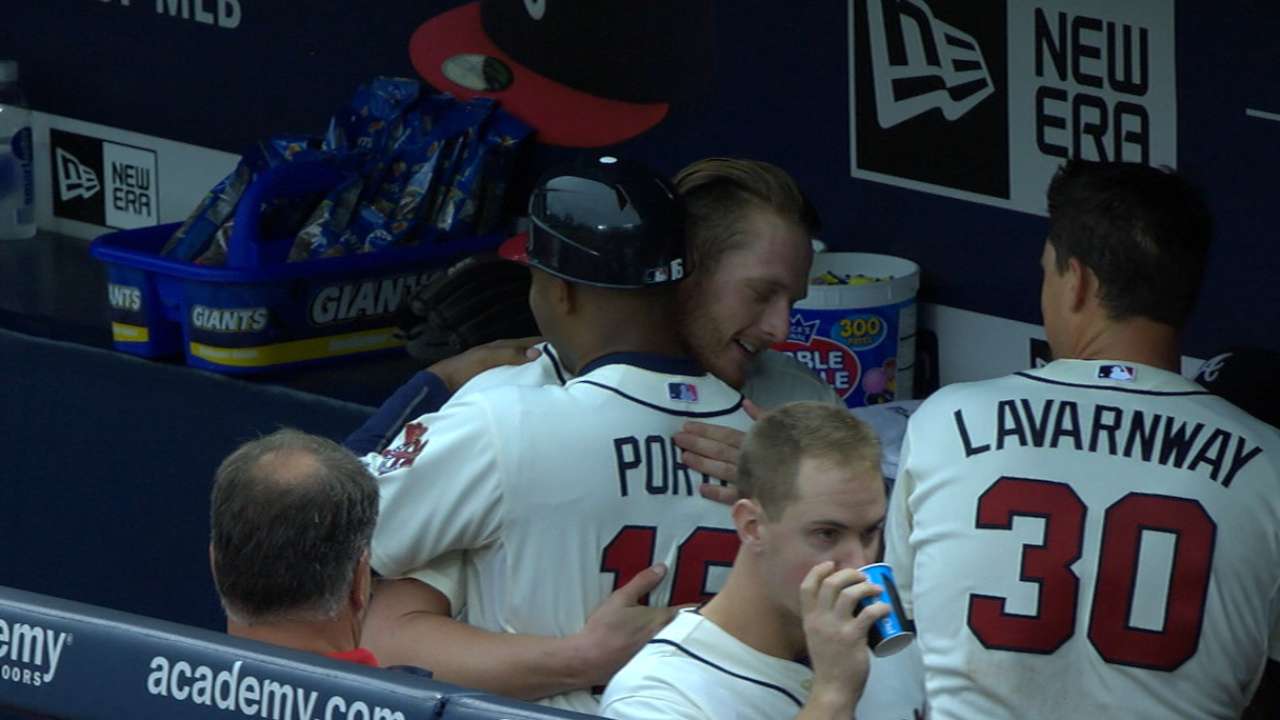 At the other extreme, only two of the 10 pitchers who had the highest ratios of walks that scored had a winning record -- Colby Lewis of the Rangers, who was 17-9, had the third-highest percentage of batters walked who scored at 35.7 percent, and Garrett Richards, who was 15-12, ranked eighth highest at 30.3 percent.
Each of the top seven in the ratio of walks scored had an ERA in excess of 4.00. Jeff Samardzija, who led the Majors with 40.8 percent of walks scoring, was 11-13 with a 4.96 ERA for the White Sox. Andrew Cashner of the Padres had the second-highest ratio (36.4) in going 6-16 with a 4.34 ERA.
Historically
Only five Hall of Fame pitchers averaged at least 3.94 walks per nine innings in their career: Lefty Gomez (3.94), Bob Lemon (3.95), Amos Rusie (4.07), Bob Feller (4.15) and Nolan Ryan (4.67).
They are among 744 pitchers with career winning records out of the 357 who worked at least 500 innings and walked 3.5 batters per nine innings during their career -- and 281 had a winning record.
At the other extreme, Hall of Famer John Ward is No. 9 all-time in fewest walks per nine innings at 0.92. Pud Galvin is 13th at 1.06, while Babe Adams is 17th at 1.29 among pitchers with at least 500 career innings.
Happy anniversary
• Tuesday is the 61st anniversary of the completion of a record-setting 17-player trade between the Yankees and Orioles, which began 13 days earlier, and included, among others Don Larsen, Gene Woodling and Bob Turley.
• Tuesday is the 51st anniversary of the Houston franchise changing its nickname from Colt .45s to Astros.
Tracy Ringolsby is a columnist for MLB.com. This story was not subject to the approval of Major League Baseball or its clubs.