Rumor roundup: O's still aiming to re-sign Davis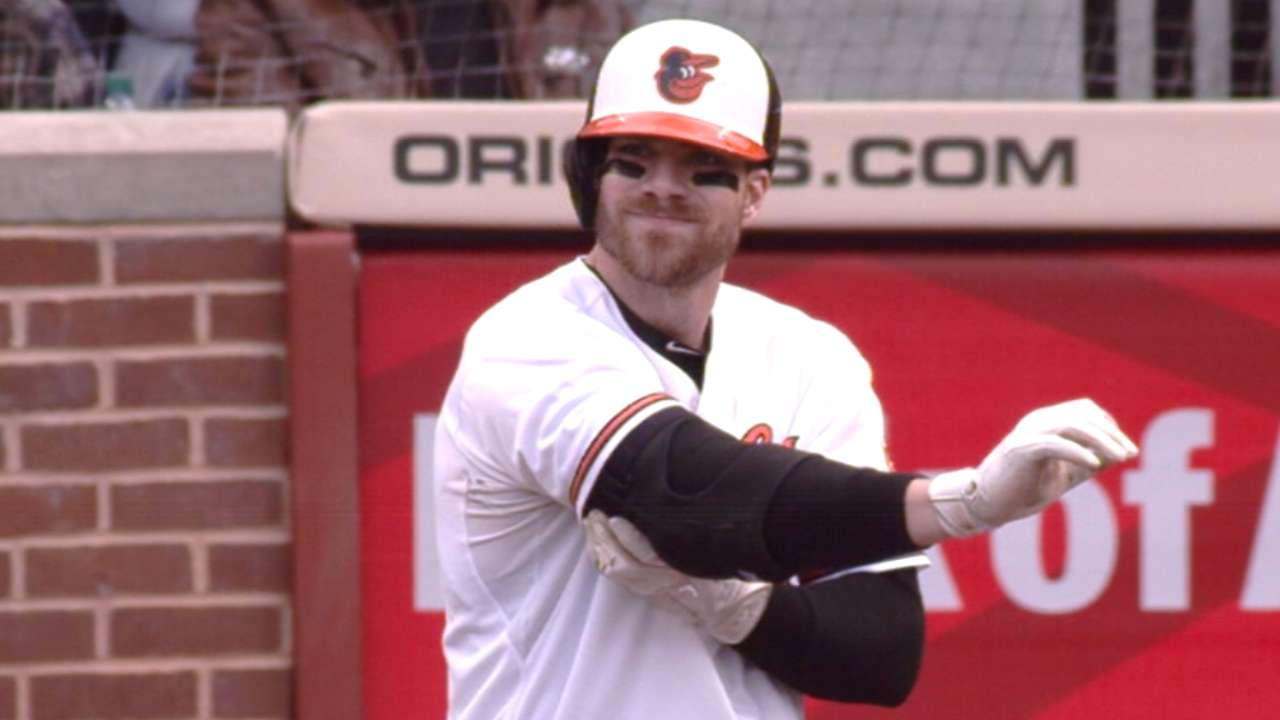 Much like the rest of the country, Major League Baseball's teams were out seeking bargains and checking items off their shopping lists on Friday. The Hot Stove season continues with many of this year's premiere free agents still left unsigned and others available on the trade market.
Here's a look at some of the top stories from Black Friday:
Orioles remain in the mix to retain Davis
While the chatter surrounding Chris Davis' free agency has quieted in recent days, the Orioles still appear to be in the running to re-sign the first baseman.
• Hot Stove: Track free agents
MASNsports.com offered an update on the situation Friday, noting the Orioles were still pursuing Davis and won't be deterred by the rumored price tag of a six- or seven-year deal in the $144-182 million range.
O's manager Buck Showalter said as recently as Monday on MLB Network that the club's interest in retaining Davis remained high, and Kubatko said one team source said the negotiations had been "productive."
Davis, 29, led the Majors with 47 home runs last season, batting .262 with 117 RBIs. He's a .255/.330/.506 hitter through 883 career games.
Davis isn't Baltimore's only offseason priority, however. The club remains intent on upgrading in the outfield, according to CSN Mid-Atlantic. Even with the recent addition of L.J. Hoes, the Orioles will likely continue to be linked to outfielders on the market.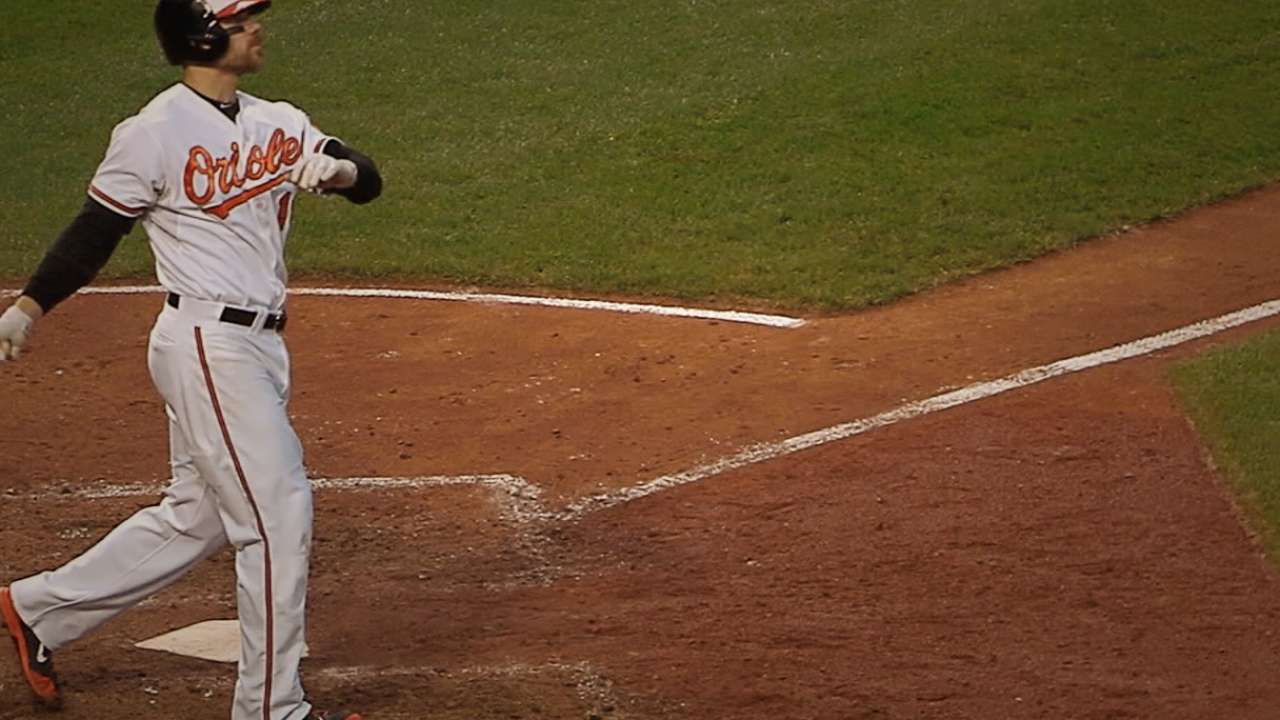 Happ back with Jays
J.A. Happ reunited with the Blue Jays on Friday, inking a three-year, $36 million deal to return to Toronto.
Happ, 33, spent three years with the Blue Jays from 2012-14, posting a 16-20 record and a 4.39 ERA through 58 appearances in that span. The left-hander was traded to the Mariners last offseason and later shipped to Pittsburgh at the Trade Deadline. He came on strong to end the year, going 7-2 with a 1.82 ERA in his final 11 starts with the Pirates.
Happ is entering his 10th year in the Majors. He owns a 62-61 record and a 4.13 ERA in 196 career games (171 starts). He set career-highs in innings (172) and strikeouts (151) last season.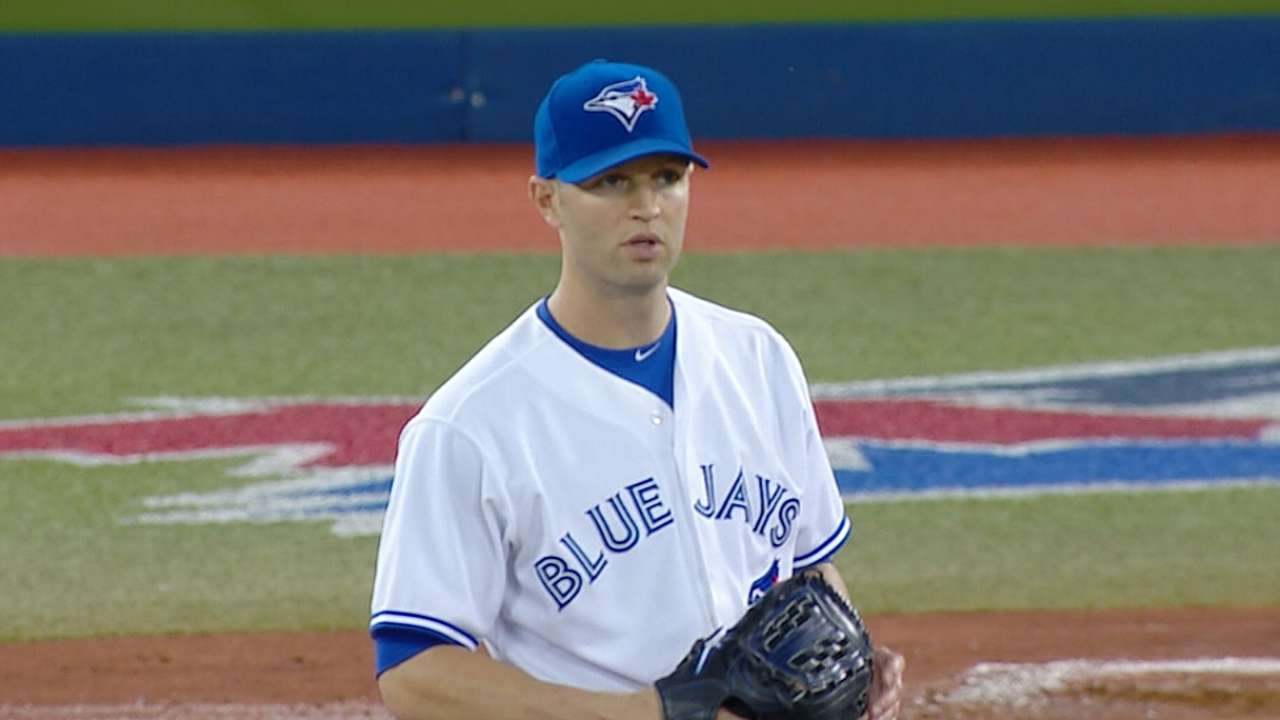 Blue Jays interview Kansas City front office vet for GM job
One front office executive could be defecting from the defending-champion Royals to join an American League rival.
FOXSports.com's Ken Rosenthal tweeted Friday that Rene Francisco, Kansas City's assistant general manager of Major League and international operations, has interviewed for the GM job in Toronto.
Francisco, 47, has been with the Royals for nearly a decade. Prior to joining the Kansas City front office, he spent time as a scout with the Dodgers and Braves.
Toronto's front office has been in flux this offseason with Mark Shapiro taking over for long-time team president and chief executive officer Paul Beeston earlier this month. The Blue Jays are now seeking a replacement for departed GM Alex Anthopoulos, who left the organization in October. Tony LaCava is serving in the role in the interim and remains a candidate for the full-time job.
Chad Thornburg is a reporter for MLB.com. This story was not subject to the approval of Major League Baseball or its clubs.