5 reasons Cespedes will draw high interest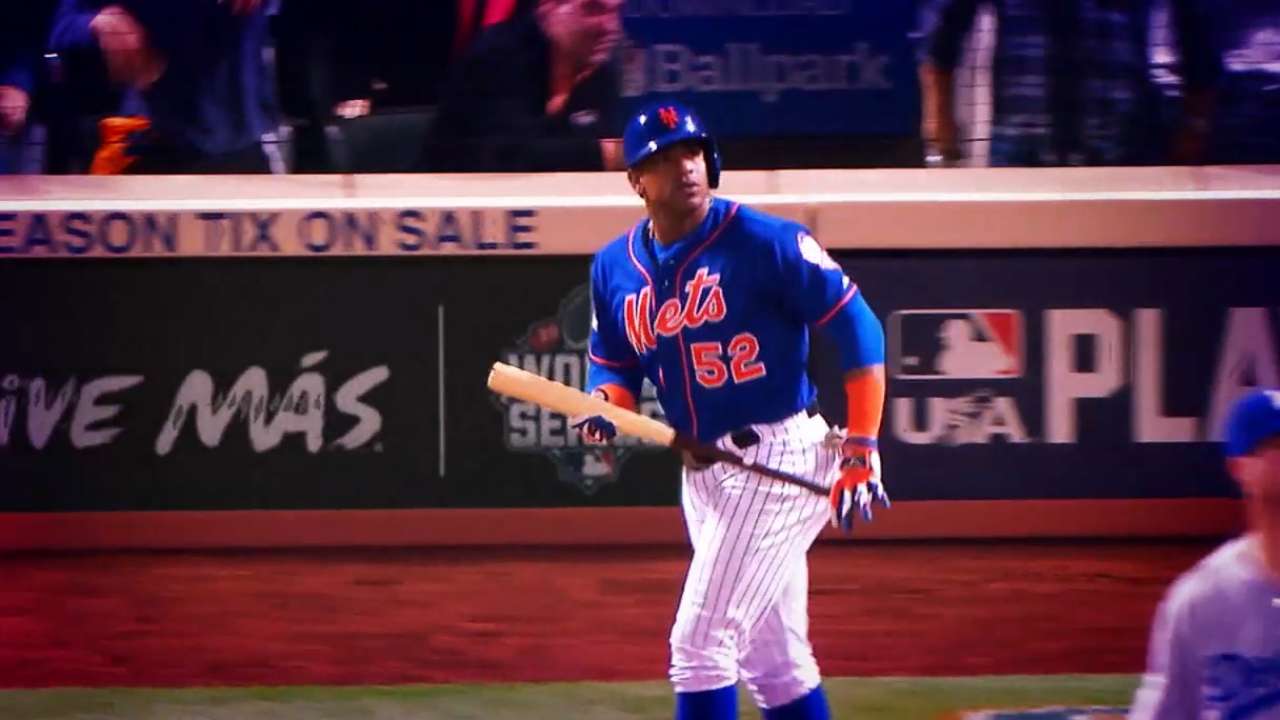 One day after taking a look at five key stats surrounding Justin Upton's free agency, the next installment in this series features Yoenis Cespedes.
No stranger to new teams, Cespedes has played for four teams in as many seasons since signing with the A's prior to the 2012 season. He could be in line to wear a fifth uniform in 2016, though that part remains to be seen.
Regardless of where Cespedes plays next season, he'll certainly be expected to make a significant impact. With that in mind, here's a look at five statistics that figure to help make Cespedes one of this offseason's most sought-after free agents.
Extra, extra
Cespedes is coming off a monstrous season in which he finished with 35 home runs, 42 doubles and six triples over 159 games between the Tigers and Mets. In doing so, he became the first player since Matt Holliday in 2007 to hit at least 35 homers, 40 doubles and five triples in a single season. Making it all the more impressive is the fact that Cespedes did all of that in just 676 plate appearances, the fewest by a player who reached each of those plateaus since 1940, when Hank Greenberg accomplished the feat in 670 plate appearances. As for extra-base hits, Cespedes ranks second in the Major Leagues to the Angels' Mike Trout (163) since the start of the 2014 season with 147.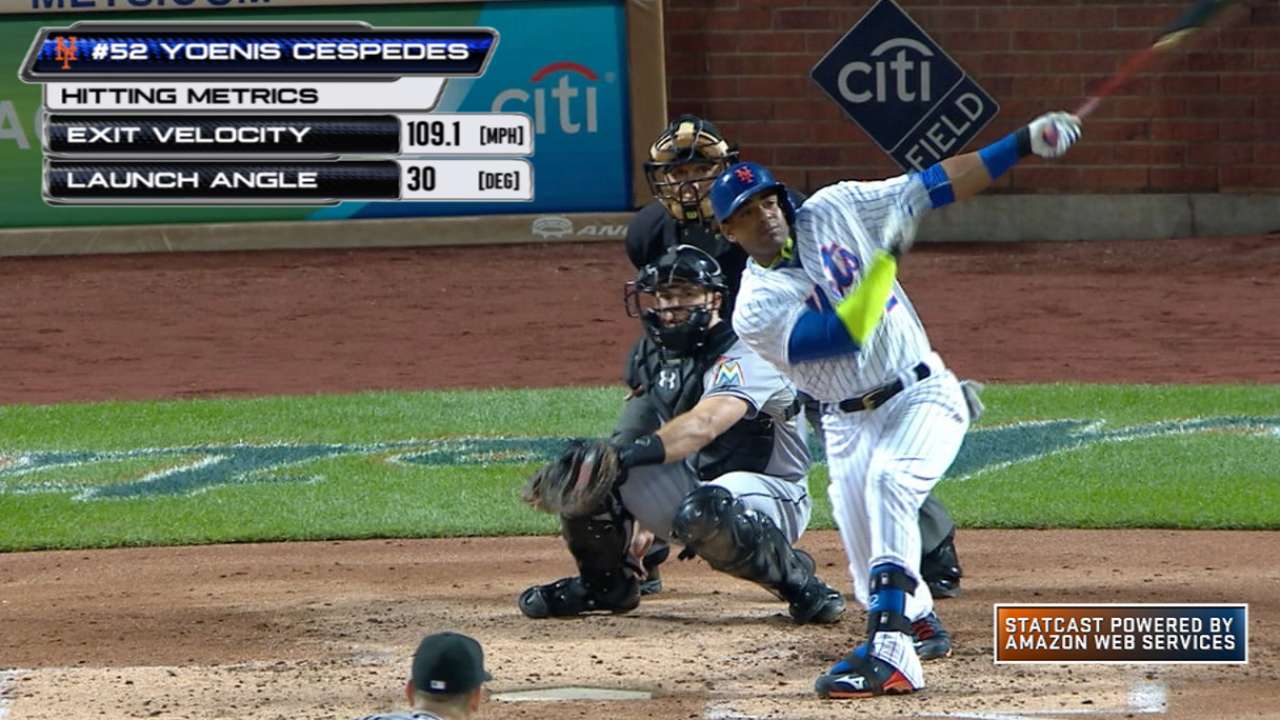 Home is where you make it
The team that ultimately signs Cespedes shouldn't be concerned about him fitting in with his new club. After all, Cespedes has already played for four different teams in his first four big league seasons. Among the players to play for at least four teams in their first four seasons, Cespedes ranks first all-time in home runs (106), extra-base hits (251) and RBIs (367), and he leads by a wide margin.
Don Lenhardt, who played his first four seasons with the St. Louis Browns, White Sox, Red Sox and Tigers from 1950-53, is second in home runs (58) and RBIs (221). For extra-base hits, Benny Kauff is second with 157. He played for the New York Highlanders (1912), Indianapolis Hoosiers (1914), Brooklyn Tip-Tops (1915) and the New York Giants (1916).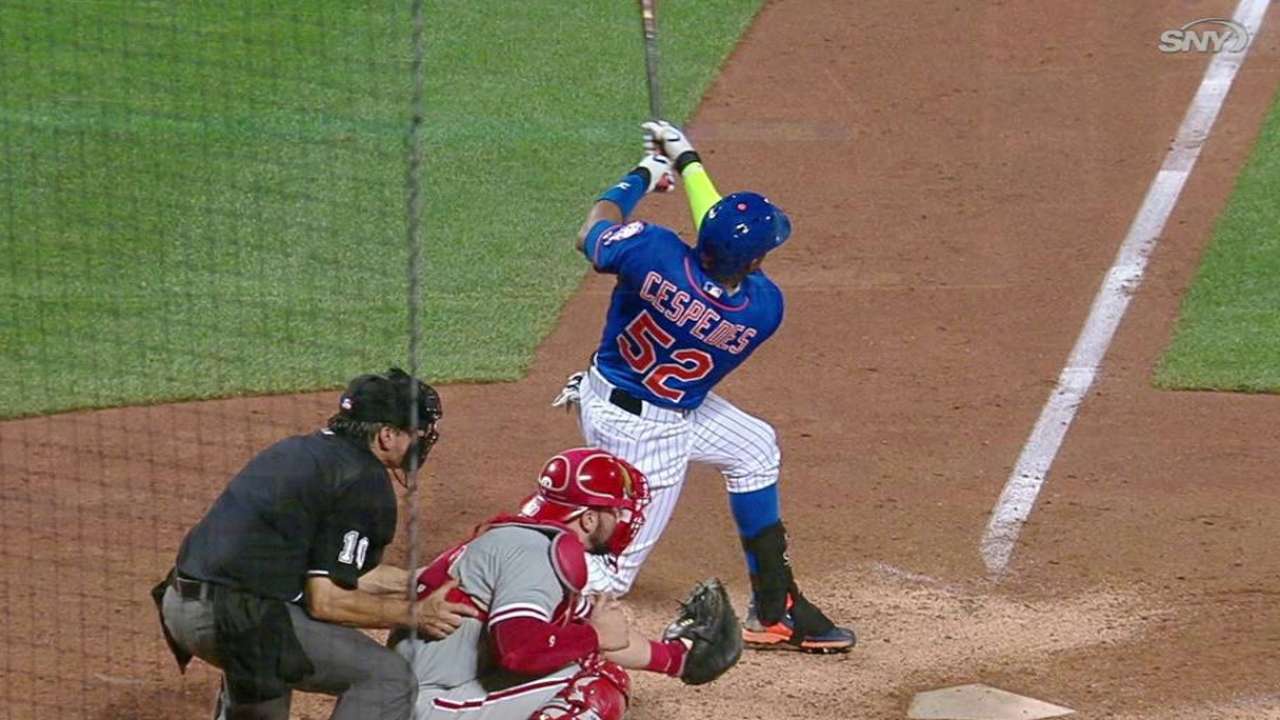 Second-half success
Cespedes quickly endeared himself to Mets fans this past season by posting dominant numbers down the stretch to help spur the Mets back to the postseason -- but that's nothing new for the slugger. Through four seasons, Cespedes has hit .258/.309/.456 with 51 HRs in 1,309 plate appearances prior to the All-Star break, which pales in comparison to his .285/.331/.520 batting line with 55 home runs in 1,126 plate appearances in the second half.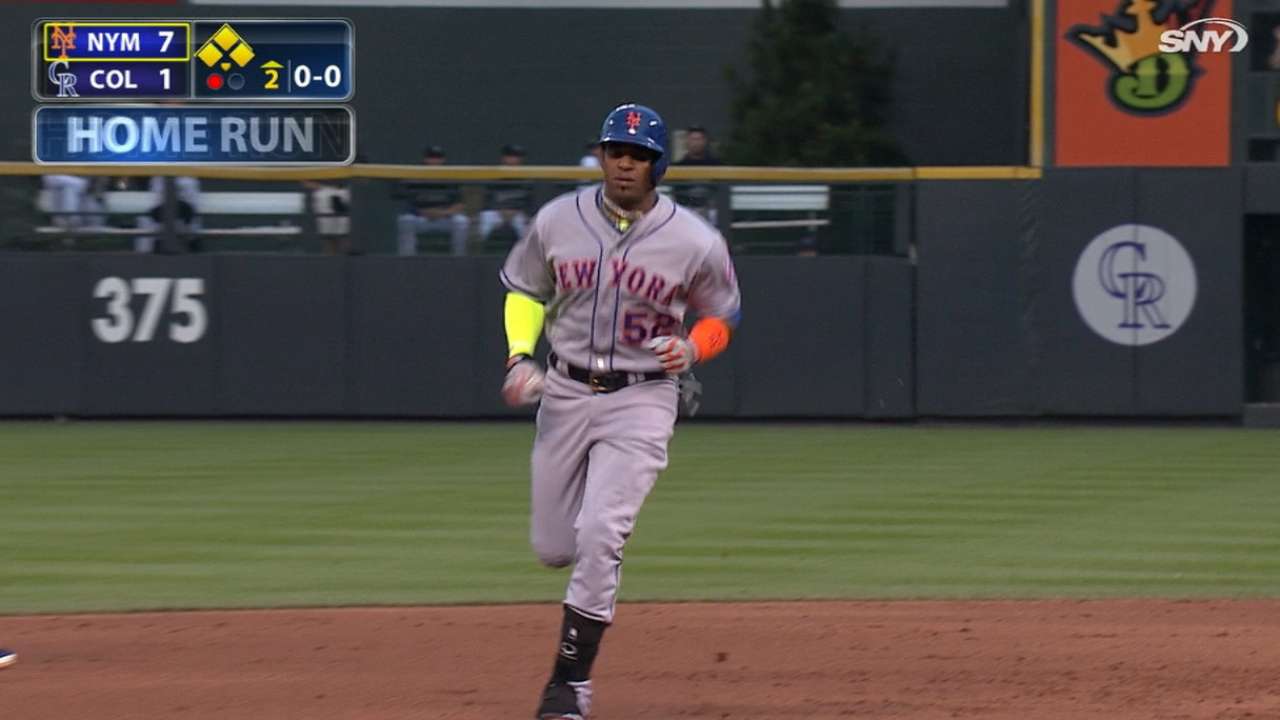 Driving in runners
Cespedes has thrived with runners on base, particularly when stepping into the box with a runner on third base and fewer than two outs. He has a career 1.337 OPS in such situations. Among the 292 players with at least 50 such plate appearances during that same span, only Trout (1.456) has a higher OPS.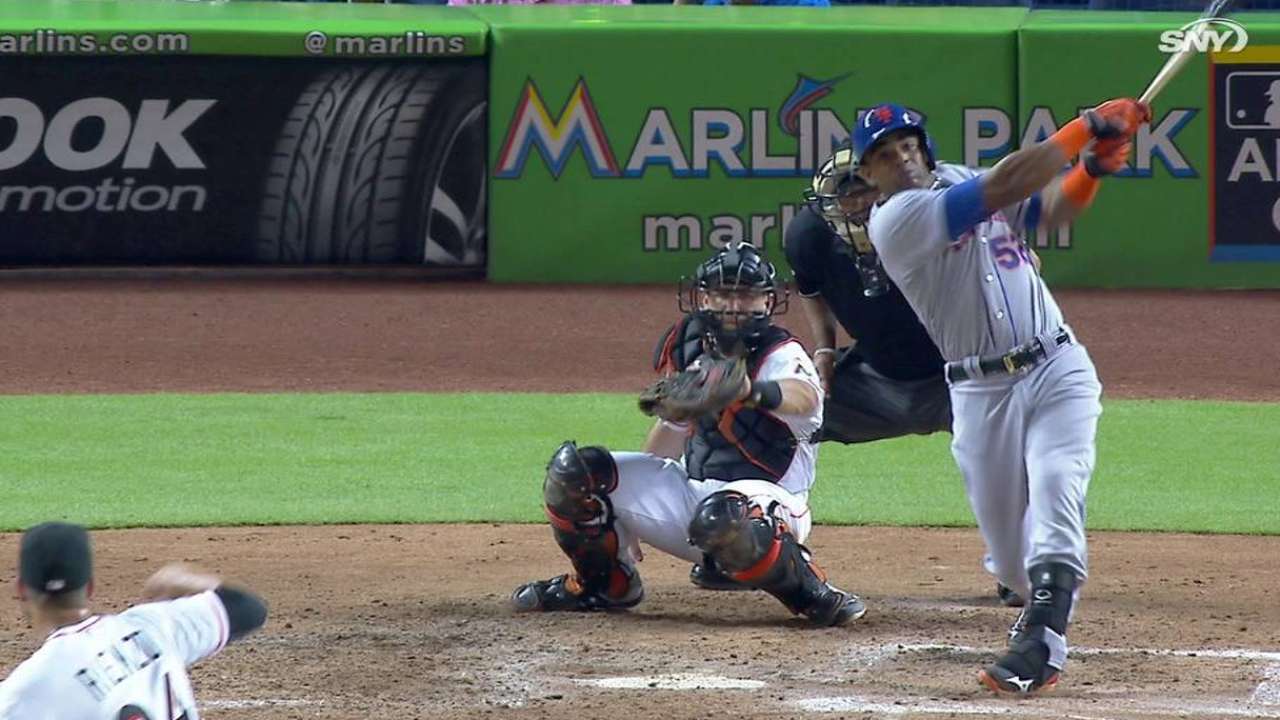 Setting the bar
Cespedes has surpassed 20 homers and 80 RBIs in each of his first four Major League seasons, all while managing to swipe at least a handful of bases each year. In doing so, he is just the fourth player all-time with at least 20 home runs, 80 RBIs and five stolen bases in each of his first four seasons. The only others to reach each of those plateaus in four straight years to begin a career are Ryan Braun, Orlando Cepeda and Joe Gordon.
Paul Casella is a reporter for MLB.com. This story was not subject to the approval of Major League Baseball or its clubs.