Sox's outfield alignment has Bradley in center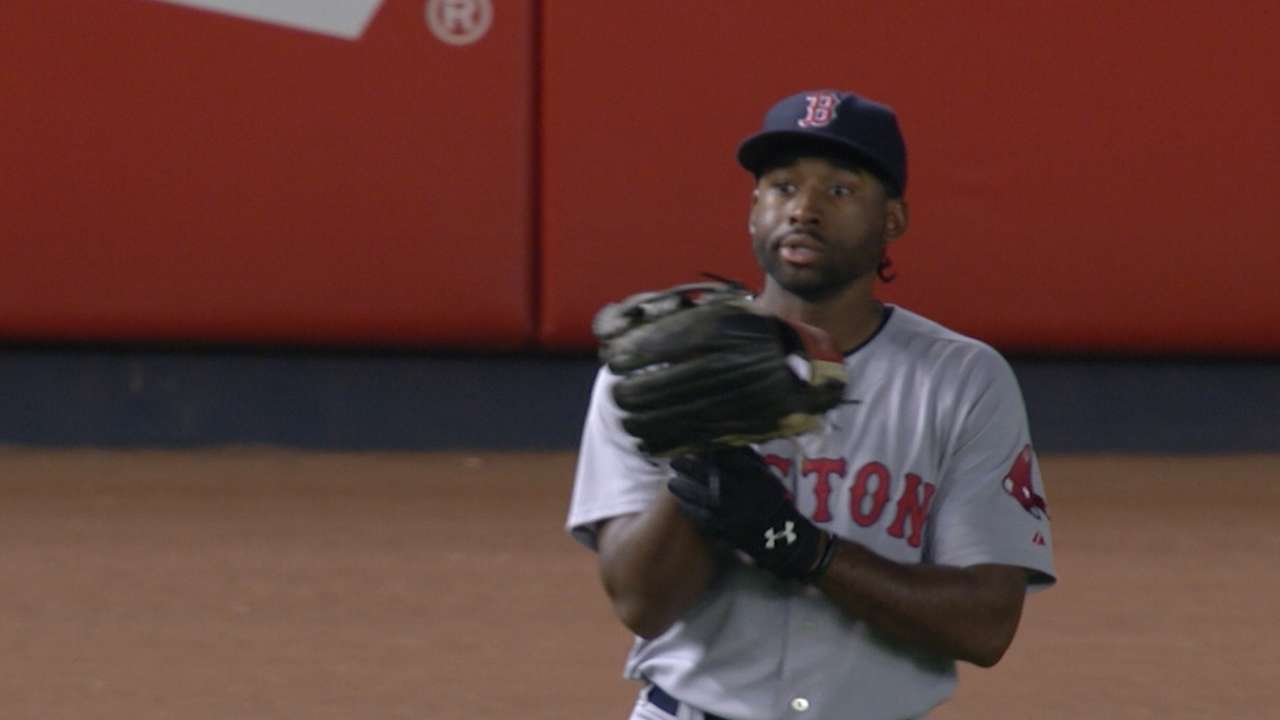 The Red Sox, who spent the final weeks of the season experimenting with their outfield alignment, are leaning toward going with Jackie Bradley Jr. as the primary center fielder in 2016.
Mookie Betts, who was the team's regular center fielder for most of 2015, projects as the right fielder going forward. Rusney Castillo looked comfortable patrolling left in September and should settle into that spot.
"I think if you were to just prioritize the defense, Jackie is the best defensive outfielder we have," said Red Sox manager John Farrell, speaking on the Hot Stove show on WEEI Radio on Tuesday night. "That's clear. Whether it's the naked eye, or whether it's to any kind of measurement you want to put to it, Jackie is the best defender we have.
"So you could say an alignment would have Jackie in center, Mookie in right and Rusney in left. Who else we add to the outfielder core to give us some balance coming off the bench remains to be seen."
Of course, Bradley will have to prove he can hit consistently enough to become the everyday center fielder.
"The one thing that Jackie did, particularly in August, is that he swung the bat like we were hopeful of. It was an outstanding month," Farrell said. "And I think the key for Jackie is to hit enough to be an everyday player and be the everyday center fielder."
Ian Browne is a reporter for MLB.com. This story was not subject to the approval of Major League Baseball or its clubs.