Inbox: Should Blue Jays focus on Price?
Beat reporter Gregor Chisholm answers questions from Toronto fans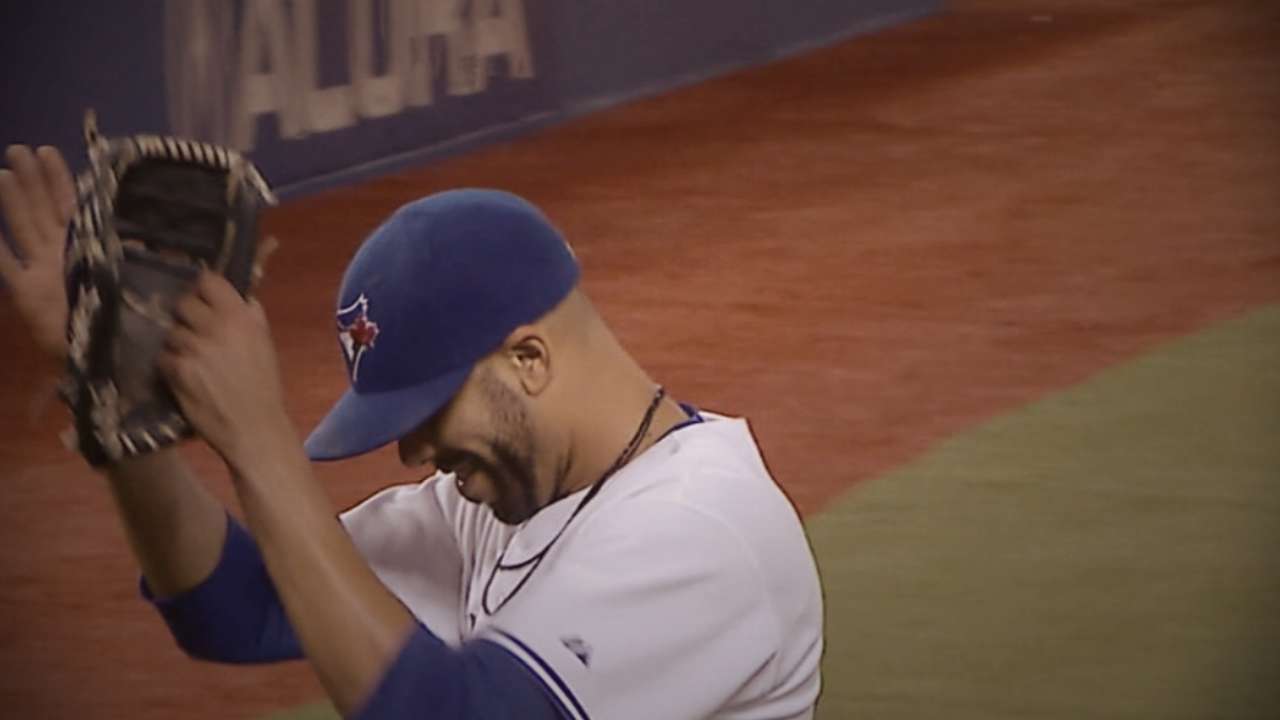 What do you think about the talk that David Price wants to return to the Blue Jays? Is this realistic? Or should we spend more time on other free agents?
-- Bryn C., Edmonton, Alberta
The report you are referencing came from Baseball Essential and suggested that Price and his agent have made it clear the Blue Jays are "far and away [Price's] first choice" in free agency. This rumor understandably created a lot of excitement in Toronto, but it's important to take these early reports with a grain of salt.
Price isn't on the verge of signing anywhere, and his negotiations likely will spill into the Winter Meetings in Nashville, Tenn., from Dec. 7-10. While the runner-up for the AL Cy Young Award might not take the top offer on the table, it's a safe bet he'll sign for close to it. A major discount simply isn't going to happen.
Price could command upward of $30 million per season on a long-term deal, and there are some doubts Toronto would be willing to go quite that high. A more realistic scenario would see the Blue Jays target second-tier free agents, including Jordan Zimmermann, Jeff Samardzija, Mike Leake, Scott Kazmir and Johnny Cueto.
Do you believe Ben Revere will be tendered a contract? If so, will the Blue Jays try to move him?
-- Robert, Mississauga, Ontario
Revere is a tough case. There's no denying he was a nice fit down the stretch, but his price tag for 2016 could be an issue. According to MLBTradeRumors, Revere is projected to earn $6.7 million in his final year of arbitration, and that might be a little too expensive for an organization that has a lot of outfield depth.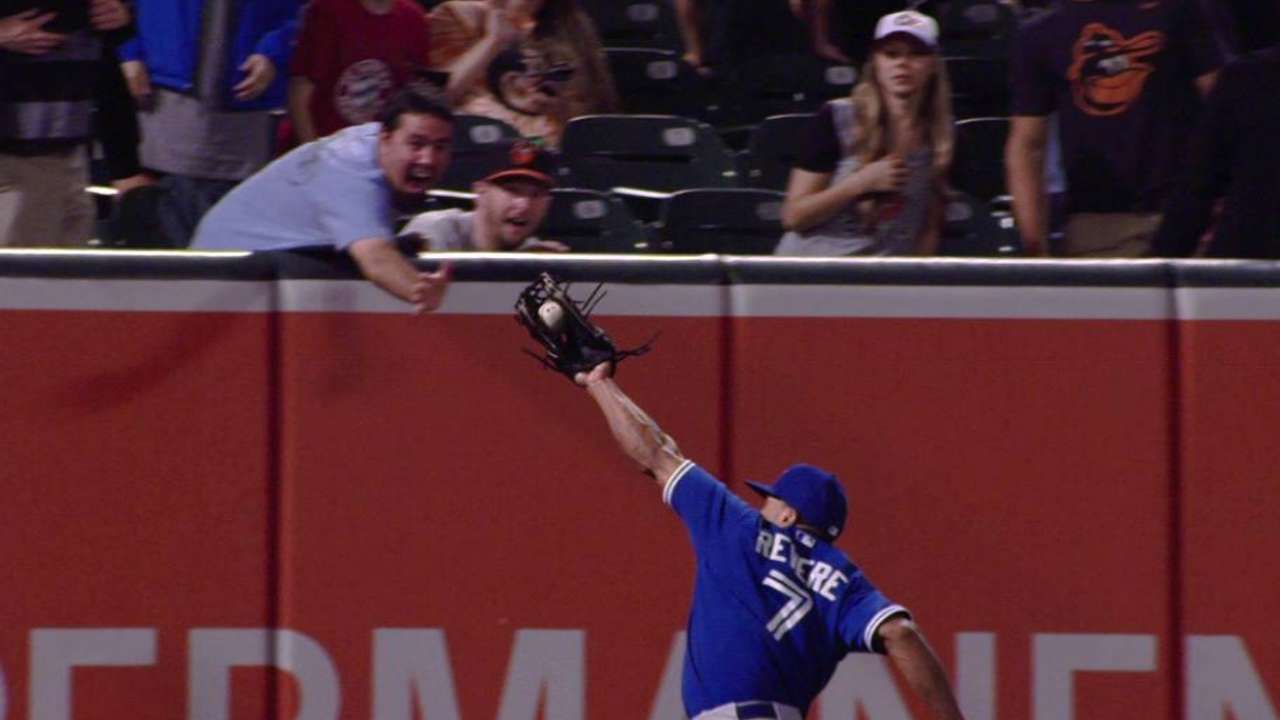 As things stand, Kevin Pillar and Jose Bautista are the undisputed starters in center and right. That leaves Revere, Michael Saunders and Dalton Pompey for the job in left. The ability to save money here will be hard to pass up. Instead of keeping Revere, the Blue Jays could opt to keep Saunders/Pompey.
Revere technically could be a non-tender candidate, but after hitting .319 in 56 games with the Blue Jays, a trade should be possible. He could be used in a package deal or could be moved to increase depth in the Minor Leagues.
What is more likely to happen: Trade Troy Tulowitzki or sign free agents to bolster the starting rotation?
-- Scott S., Spruce Grove, Alberta
Tulowitzki trade talk seems to be a popular topic. But it really doesn't seem like something the Blue Jays are going to pursue. By dealing Tulowitzki, the Blue Jays would be weakening one area to improve another -- and that's not necessarily the best course for a contending team.
The Blue Jays should be able to find ways to upgrade the pitching staff either through free agency or trades that don't involve their current core players. Toronto also wouldn't sell low on Tulowitzki and his trade value might have taken a hit after his second-half struggles in Toronto. Expect him to stay put.
I don't understand why the Blue Jays traded for Jesse Chavez. We need an ace and at least one other quality starter, and I don't think that's Chavez. Can you explain?
-- Evan W., Kingston, Ontario
The easiest comparison to make is the trade Toronto made last year for Marco Estrada. Though the veteran right-hander blew everyone away in 2015, there are similarities in what the Blue Jays originally expected from him and what they hope to get out of Chavez.
If the season started today, Chavez would have a starting job. But with more additions to be made, the expectation is that he'll have to compete for a spot in Spring Training. Estrada faced the same situation this past spring, and even if Chavez doesn't crack the staff, he will offer value as a long reliever and first option when a starter goes down with an injury. Toronto doesn't have a lot of depth, so this piece was needed.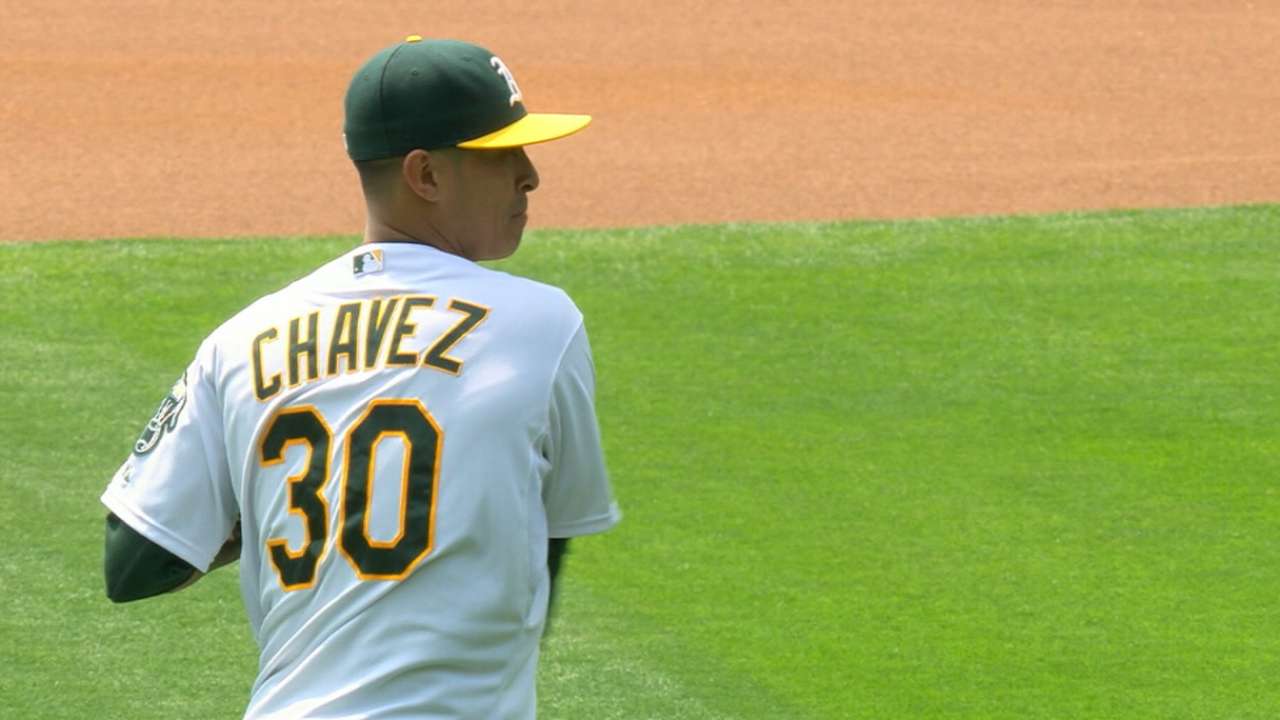 If you had to choose one, would you rather have Aaron Sanchez or Roberto Osuna in the rotation?
-- Roman, Ottawa, Ontario
Long term, I think they should both be in the rotation, but I'd have both of them pitching out of the bullpen in 2016. If this team was rebuilding, it would be a different story.
Osuna isn't a realistic option to start, because he has never thrown more than 78 innings in one season. A strict innings limit would stop Osuna from having a full year and it also would create a huge hole in the bullpen. Sanchez is physically more prepared to start, and he'll likely compete for a job this spring. But if I were the Blue Jays, I'd add pitching elsewhere and keep him in the eighth inning.
What are some specific ballpark plans? We know about the grass, but what about other façade or ambiance improvements?
-- Dan M.
One of the top priorities is installing natural grass by 2018, but there's a long list of other upgrades that are scheduled for the next few years. Toronto has explored the possibility of installing a dirt infield, stadium seats will be replaced, more space will be created for Jays Shop and the former Hard Rock Cafe will be transformed into a large group space.
Another major upgrade will be found in the retractable roof. The rail system has been worked on for the last couple of years and the computer system needs to be upgraded. When the work is complete, the roof will move a lot quicker, and it should open in colder weather -- a hot topic during the postseason. These are just some of the plans that have been talked about publicly, and there's no doubt president Mark Shapiro will add more to the list.
Gregor Chisholm is a reporter for MLB.com. Read his blog, North of the Border, follow him on Twitter @gregorMLB and Facebook, and listen to his podcast. This story was not subject to the approval of Major League Baseball or its clubs.