Kasten: Roberts' hiring a 'collective process'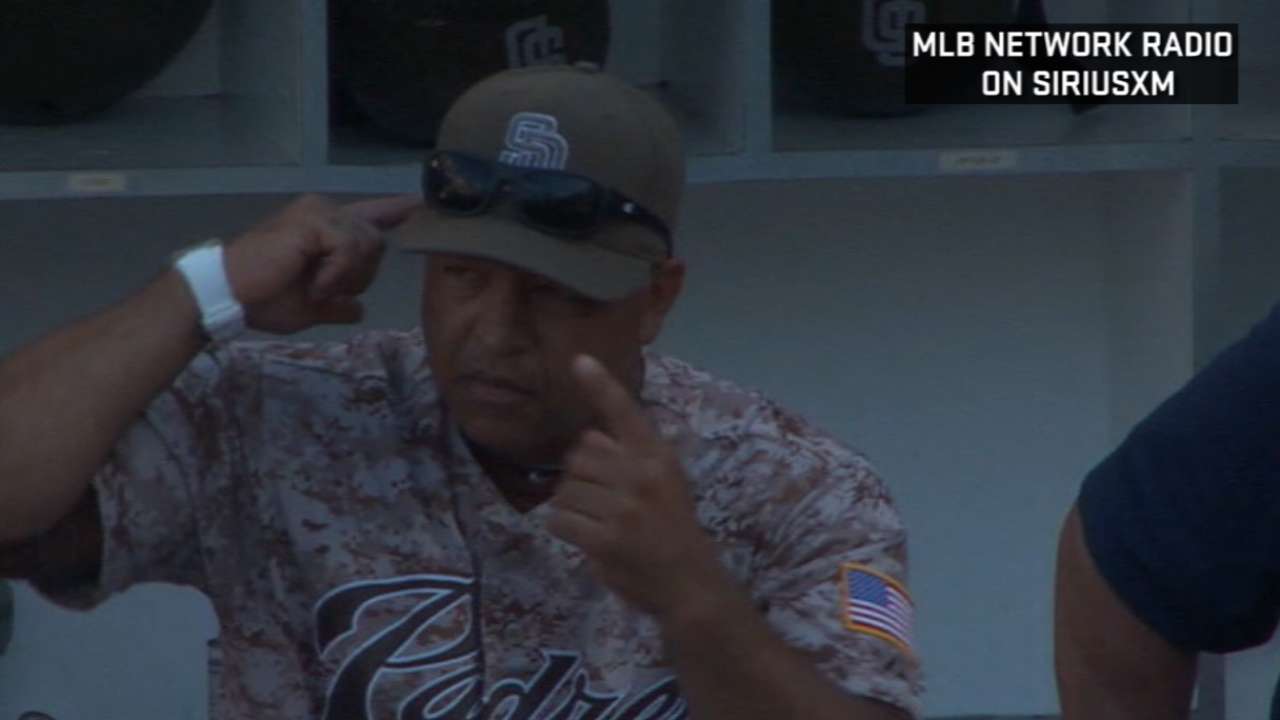 LOS ANGELES -- Dodgers CEO Stan Kasten, speaking publicly for the first time about the hiring of Dave Roberts as manager, said the person whose decision "mattered the most" was president of baseball operations Andrew Friedman.
Kasten told MLB Network Radio that ownership was involved when the field was trimmed to the final two, Roberts and Gabe Kapler, after a "collaborative" search driven by Friedman and top lieutenants Farhan Zaidi and Josh Byrnes.
"At the very end with the last two guys, the owners met them as well, but it's fair to say we made a collective decision," said Kasten. "If there was one person whose decision mattered the most, I'd say it was Andrew. It really was a collective process, but most of it by Andrew along with Farhan and Josh."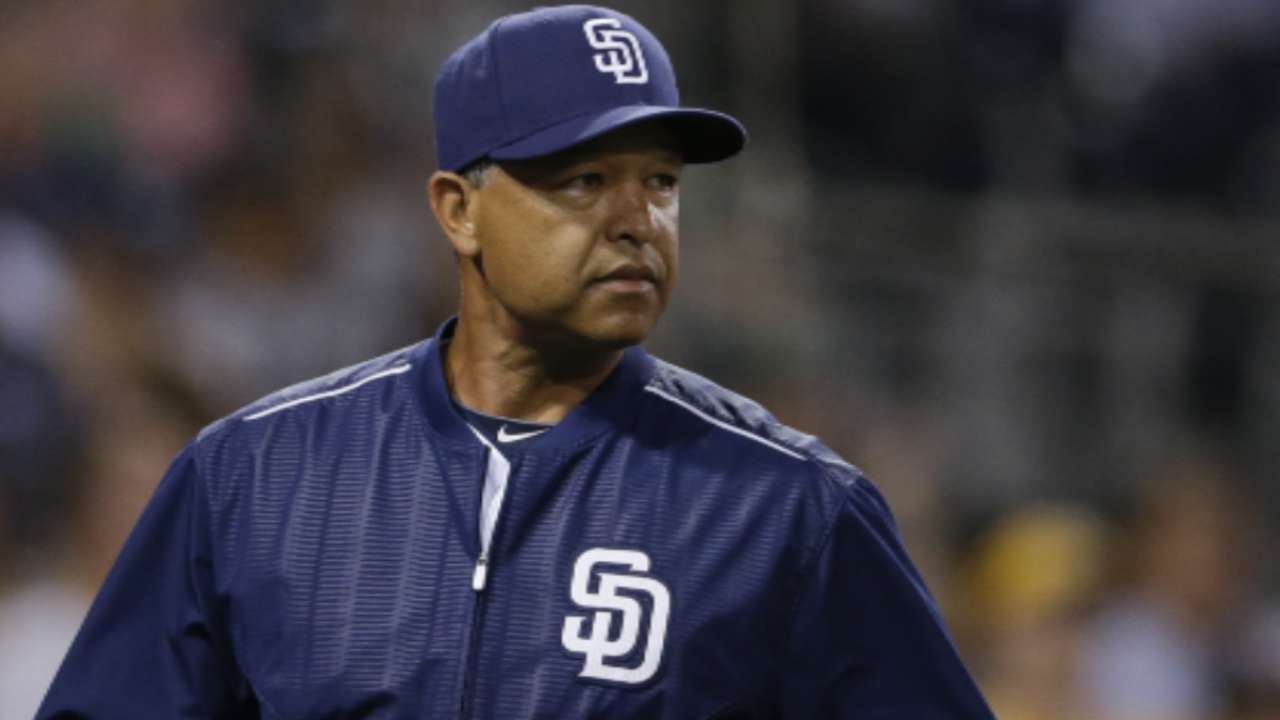 Kasten said Roberts' energy, character and ability to connect with players were key factors in his selection to replace Don Mattingly.
"Anyone who knows Dave, you just captured him with three brief little words," said Kasten. "All of that is important, but let's not forget his experience in the game, his knowledge of the game, his ability to motivate players and motivate teammates. All of that bodes very well for us. The fact that he's a local product -- UCLA, a former Dodger -- those are nice things, but not the most important. His high integrity, his high character, his positive, high energy, his high work ethic -- all of those things we think are great qualities for a manager and we think he's going to lead us to a lot of success in the future."
Roberts comes to the Dodgers after five years coaching with the Padres, the last two as bench coach for Bud Black, but he's never managed at any level. The Dodgers were known to have interviewed eight other candidates, including former Major League managers Black, Bob Geren, Kirk Gibson and Ron Roenicke. But the other five, including finalists Roberts and Kapler, had never managed in the Major Leagues and Kapler's managing experience was only one year at Class A.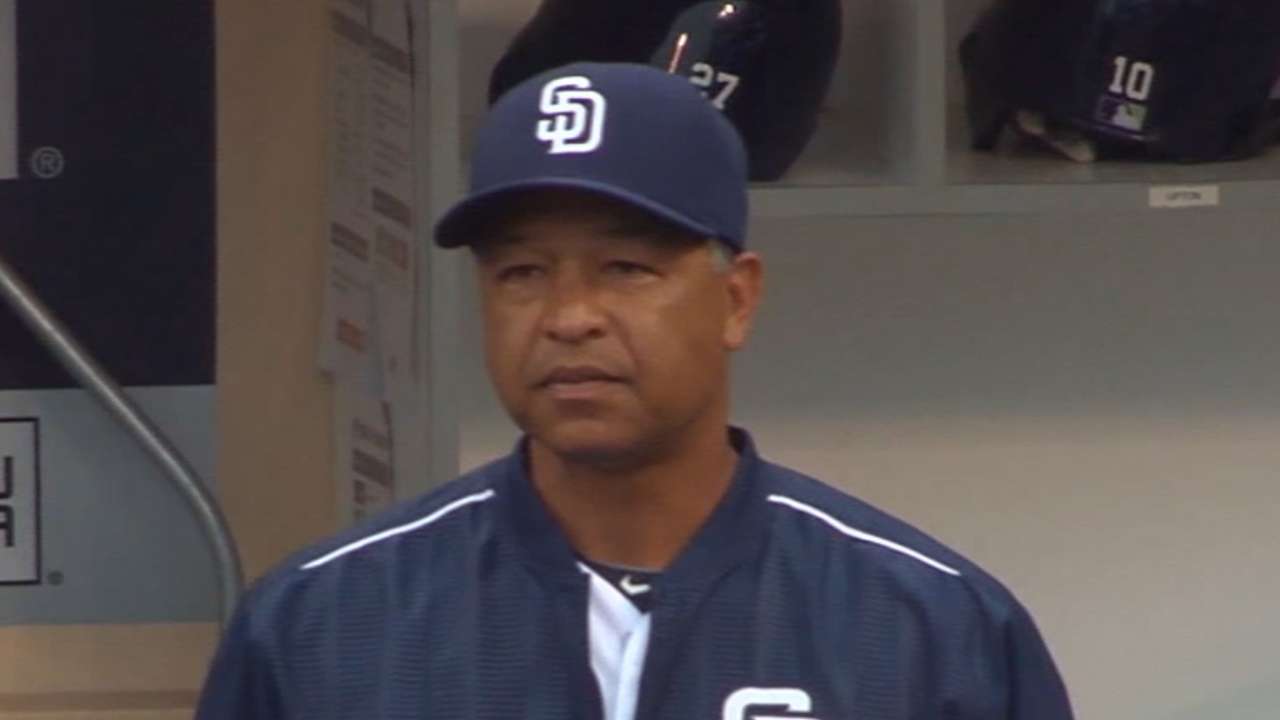 That the two finalists were relatively inexperienced managers indicates to some inside the organization that the front office will play an increasing role in game preparation and decision making. Analytics will continue to be stressed as the club attempts to end a 27-year World Series drought.
"We had a couple of good seasons, but at end of last season we looked at a lot of different things and when the decision was made to have a different manager, we didn't really know exactly where we were going to go," said Kasten.
"We obviously had some candidates we liked. But I give Andrew Friedman, Farhan Zaidi and Josh Byrnes, all of them a lot of credit for having a comprehensive search process. I am positive that they could not have foreseen this would be the result when they began and I think that's the mark of a good search. They were open-minded, comprehensive. I know a lot of names were listed in the newspapers, but I can tell you they spoke to more names than were written and considered even more than that. So, it was a good process that landed with a very, very good result."
Ken Gurnick is a reporter for MLB.com. This story was not subject to the approval of Major League Baseball or its clubs.