Inbox: Is a big-bat addition next for Rays?
Beat reporter Bill Chastain answers questions from Tampa Bay fans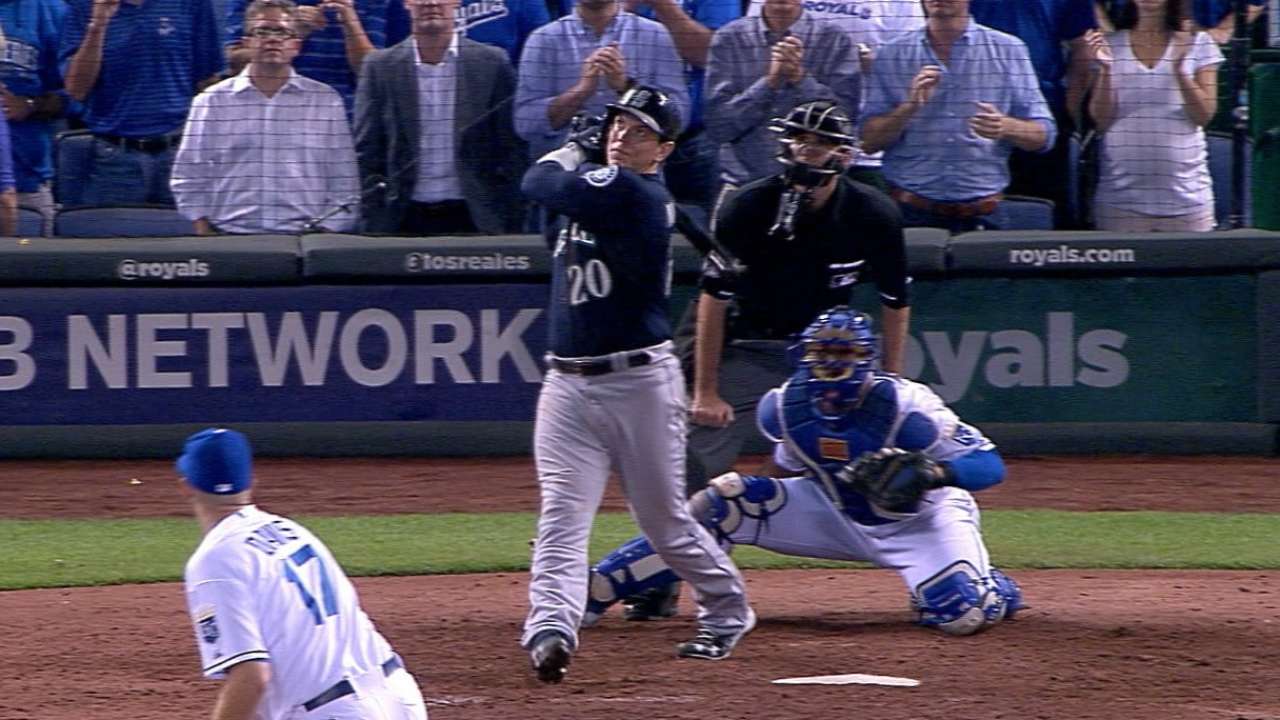 Do you see the Rays trading for a big bat?
-- Christopher M., Palm Coast, Fla.
I do not see the Rays trading for a big bat; however, I do see the team addressing its offensive problems segmentally. For starters, the Rays went into the offseason believing they would lose Asdrubal Cabrera via free agency. Based on that belief, they went out and bolstered their shortstop position by bringing in Brad Miller in the Mariners trade, which also netted Logan Morrison. The additions improve the offense on paper. Will the Rays do more? We'll have to wait and see on that one. Based on the way Tampa Bay's bats finished the season combined with the return of many injured players should translate to an improved offense in 2016.
I see that the Rays are in line to play a two-game series against the Cuban national team in Cuba -- if the trip can get approved. What possible benefits do you see for the Rays if they make this trip?
-- Rafael O., Tampa, Fla.
For starters, such a trip would be a great cultural experience, particularly for a young team. Next, most any exposure for the Rays' brand is a good thing. The series would come during Spring Training, so it could go a long way in bonding the team, too. And finally, you never know if such a trip could give the Rays a leg up in signing the next great Cuban player.
Do you think the Matt Moore we saw at the end of the year was what we should expect going forward?
-- Tim L., Orlando, Fla.
For the benefit of those who might not recall, Moore had season-ending Tommy John surgery early in 2014 and did not return to the Rays until July 2. He went 1-3 with an 8.78 ERA in six starts before getting optioned to Triple-A Durham to iron out a few things. Moore returned for the final month of the season and went 2-1 with a 2.97 ERA while the Rays went 4-2 in his six starts. In addition, he pitched six or more innings in each of his last four starts.
In other words, Moore looked really good finishing out the season. I've got to believe that's the Moore we're going to see. There are many theories and stories about recoveries from Tommy John surgery, among them are many accounts of the pitcher finding his control last. That makes the most sense to me when you consider how good a Major League pitcher has to be to consistently put the ball where he wants to every fifth day. Such control takes repetition and getting the necessary pitches to find that repetition takes time. Thus, I expect Moore to regain his position on the fast track.
When do you think the Rays will cut their losses on Desmond Jennings and move on?
-- Ben H., Clearwater, Fla.
Jennings was limited to just 28 games in 2015 due to two left knee injuries that required two trips to the disabled list. His season ended after dental surgery. On the flip side, when Jennings is healthy, he can bring a lot to the Rays' offense.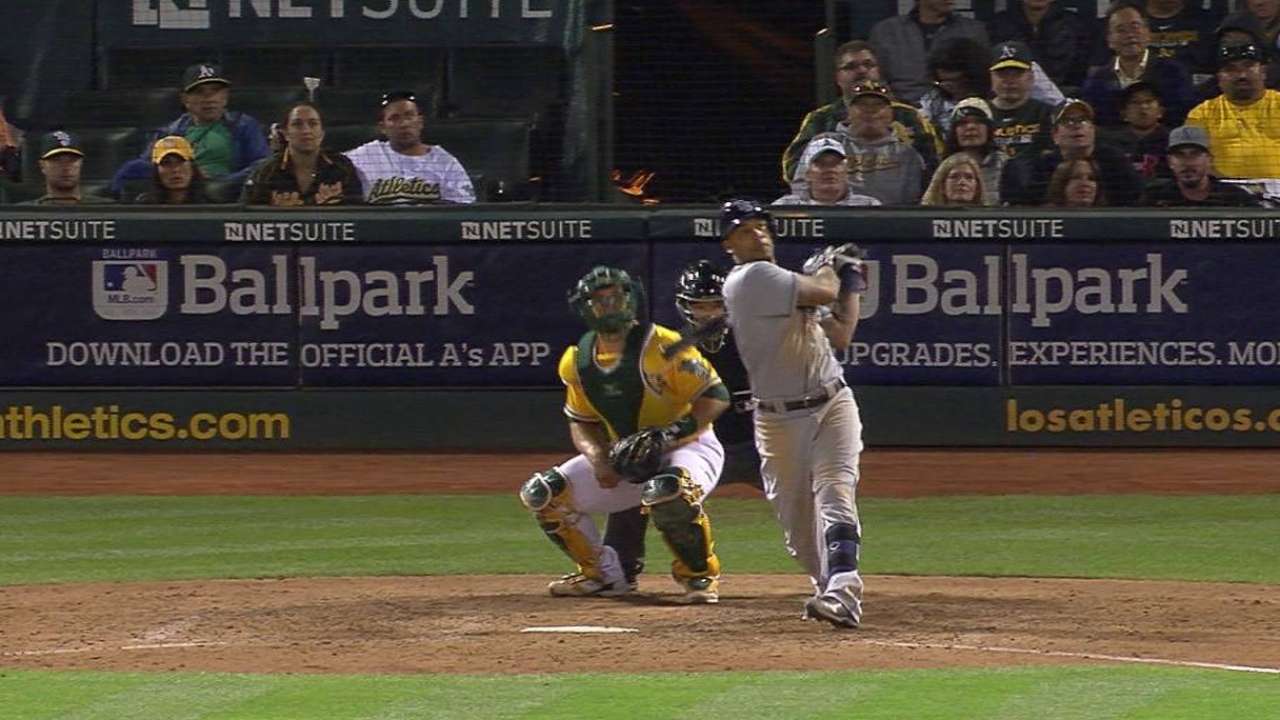 I wasn't surprised that Jennings had a slow offensive start this season, based on the fact that he hit everything during Spring Training. Swinging a hot bat is an athletic endeavor that is hard to sustain. Unfortunately for Jennings, by the time he should have begun to enjoy the rebound from the slow start, he found himself on the DL. A good indicator of what he can be occurred when he hit .353 with a double, a triple and a home run along with five RBIs over 10 games after his activation from the DL.
I don't believe the Rays are looking to give away Jennings as many have suggested. If he remains healthy in 2016, I think Rays fans will be pleasantly surprised by what he accomplishes.
Bill Chastain is a reporter for MLB.com. This story was not subject to the approval of Major League Baseball or its clubs.