Rumor roundup: Dodgers, Nats eye relief gems
Chapman a coveted trade chip; O'Day could find home in DC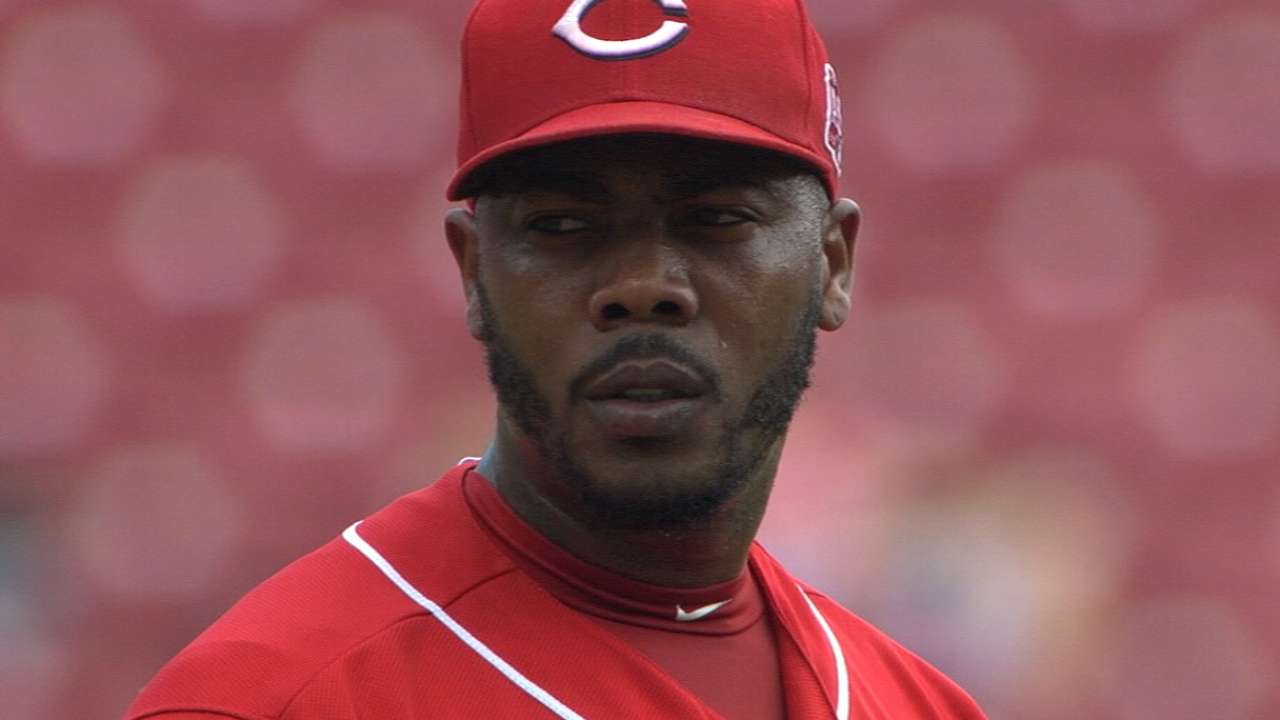 The rumor mill revolved around a pair of the game's top relievers on Monday, as both Aroldis Chapman and Darren O'Day were mentioned as potential candidates to be on the move.
Of course, O'Day and Chapman are in very different situations. O'Day is a free agent for the first time in his career and free to sign wherever he chooses. Chapman, meanwhile, has a season remaining on his deal with Cincinnati, but figures to be an ideal trade chip for a Reds team looking to get younger.
Here's a breakdown of the day's Hot Stove rumblings:
Dodgers interested in Chapman
With Kenley Jansen locking down the ninth in Los Angeles, O'Day -- primarily an eighth-inning guy in Baltimore -- would seem to be a nice fit as a setup man. And, indeed, he's been linked with the Dodgers.
But on Monday, CBSSports.com reported that the Dodgers are also in the mix for Chapman, who could combine with Jansen to form one of baseball's best 1-2 relief punches. There is one notable downside, however: Jansen will also be a free agent after next season, giving Los Angeles two elite relievers with expiring contracts.
It would be a risk, no doubt, but the Dodgers are clearly in win-now mode, and Chapman has been an All-Star in each of the past four seasons, with 145 saves in that span.
O'Day leaning toward Nats?
The Nationals were always going to be in the mix for a top-tier relief pitcher, so their interest in O'Day is not news. But according to CSN Washington, O'Day is now reciprocating that interest.
O'Day, who posted a sub-2.30 ERA in each of his four seasons with Baltimore, is reportedly seeking a deal worth $28 million to $36 million, and it's unclear whether the Nats would be willing to commit that much.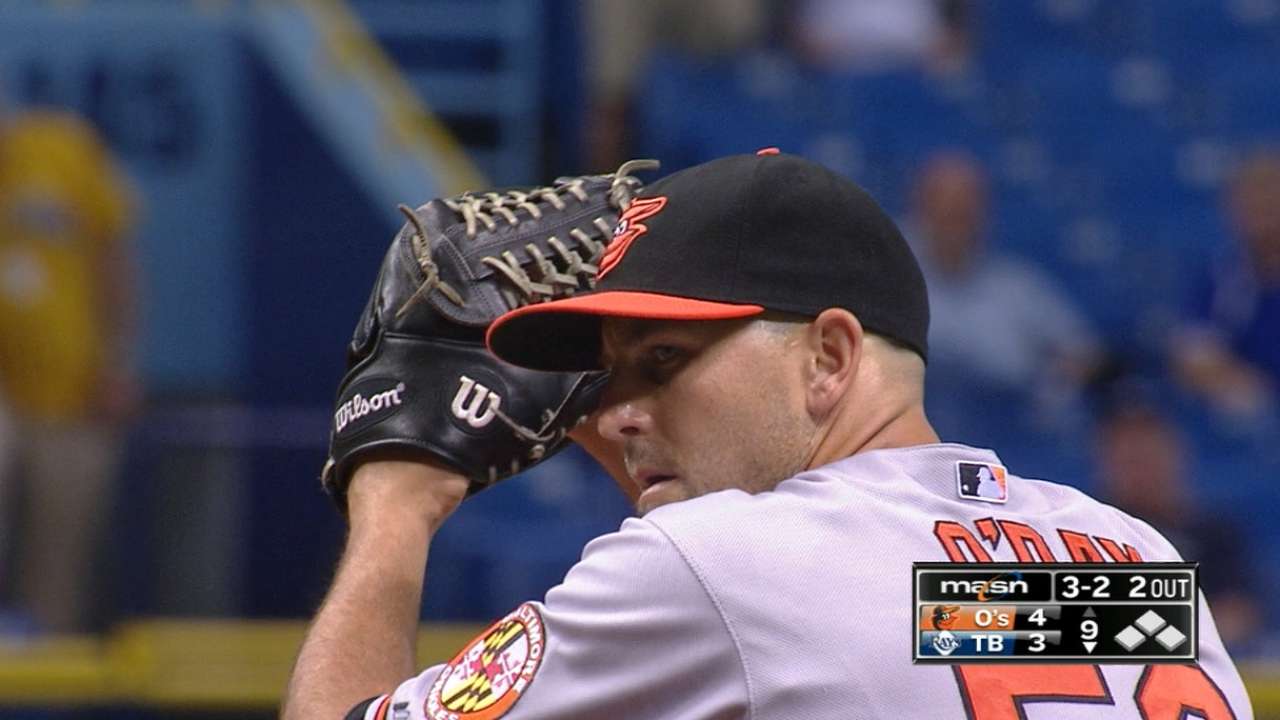 Jonathan Papelbon, meanwhile, has reportedly restructured his no-trade clause to include more teams, according to the Washington Post. The Nats have been shopping the veteran right-hander, who has one year left on his deal, and if they can unload his $11 million salary (or at least part of it), they'd free up some cash to potentially spend on O'Day.
Angelos involved in Orioles' Davis talks
Orioles owner Peter Angelos is personally taking part in the club's attempt to re-sign slugger Chris Davis, according to ESPN.com's Buster Olney. Regarding Angelos' involvement, Olney tweeted that it "must happen for [the] O's to have a chance."
That makes sense. Davis could ultimately command one of the biggest contracts in club history, and those sorts of deals generally don't take place without input from the owner.
Davis, 29, has homered 126 times in the past three seasons, easily the most in the Majors. Bringing him back is a high priority for Baltimore.
Iannetta gets option for second year in Seattle
Chris Iannetta inked a one-year deal with the Mariners on Monday, and general manager Jerry Dipoto confirmed that Iannetta enters the fray as Seattle's primary catcher for 2016.
Terms of the deal were not disclosed by the club, but according to CBSSports.com, Iannetta's contract is worth a guaranteed $4.25 million with an option for a second year.
Iannetta hit just .188 last season after a woeful start in which he batted .093 in April. But he's long been known for his on-base ability and defensive prowess, rather than his batting average.
AJ Cassavell is a reporter for MLB.com. Follow him on Twitter @ajcassavell. This story was not subject to the approval of Major League Baseball or its clubs.