Tigers' front office follows players' community lead
DETROIT -- The Tigers have a busy offseason on their hands as they try to get back to the success they had for years until this past summer. They're still thankful for what they have in the community.
As Tigers employees made their holiday plans, 37 front-office members volunteered at Forgotten Harvest in Oak Park, packing 13,928 pounds of food to help feed nearly 14,000 people over the holiday. Once the holiday season arrives, many of those same folks will continue an annual Tigers tradition of treating area children and teenagers in need to a holiday feast, this time at Macy's Lakeshore Grille. Not only will the kids receive an evening of gifts, they'll be able to give back to family members by being treated to a shopping spree at Oakland Mall.
Tigers players will join in the giving spirit on Dec. 9, when catcher James McCann, center fielder Anthony Gose and left-hander Kyle Lobstein will travel to the team's academy in the Dominican Republic to meet children and staff from Nuestros Pequenos Hermanos, a Christian mission that cares for orphaned and abandoned kids in the Caribbean and Latin America while trying to provide a permanent family and home.
In addition to leading a tour of the academy, the players will join with members of the Tigers' international operations department to give kids more than 300 pieces of baseball equipment, T-shirts, cleats and shoes to support the charity's youth baseball program. Fathead, the Michigan-based company made famous for its life-size wall decals and graphics of athletes in baseball and other sports, will donate hundreds of items to help decorate the nearby orphanage.
The holiday efforts continue a spirit of community service that goes on throughout the season. Not only did Miguel Cabrera win a fourth batting title in five years, he was also nominated for Major League Baseball's prestigious Roberto Clemente Award, which recognizes players who best represent the sport through contributions on and off the field.
Cabrera established a foundation five years ago to help renovate youth baseball fields in his native Venezuela, as well as his baseball home in Detroit and his offseason home in Miami. His contributions have helped Detroit's Police Athletic League for the Detroit RBI program, the Clark Park Coalition and the Miracle League of Michigan, as well as the Tigers' Play Baseball Detroit initiative, which has served more than 80,000 children since 2008.
Cabrera also has become the annual host of the team's Keeping Kids in the Game fundraising event, which benefits youth baseball and children's health programs at local hospitals through the Detroit Tigers Foundation, an affiliate of Ilitch Charities. The event has raised nearly $1.8 million since 2009, including more than $250,000 this year.
Fellow Tigers star Ian Kinsler and his wife, Tess, teamed with the Detroit Tigers Foundation to host 270 guests in partnership with The Birthday Party Project, which brings joy to homeless children through birthday celebrations. Each month, kids celebrated birthdays at Comerica Park by taking in a Tigers game with dinner, a cupcake and a personalized Tigers jersey, along with a photo autographed by Kinsler.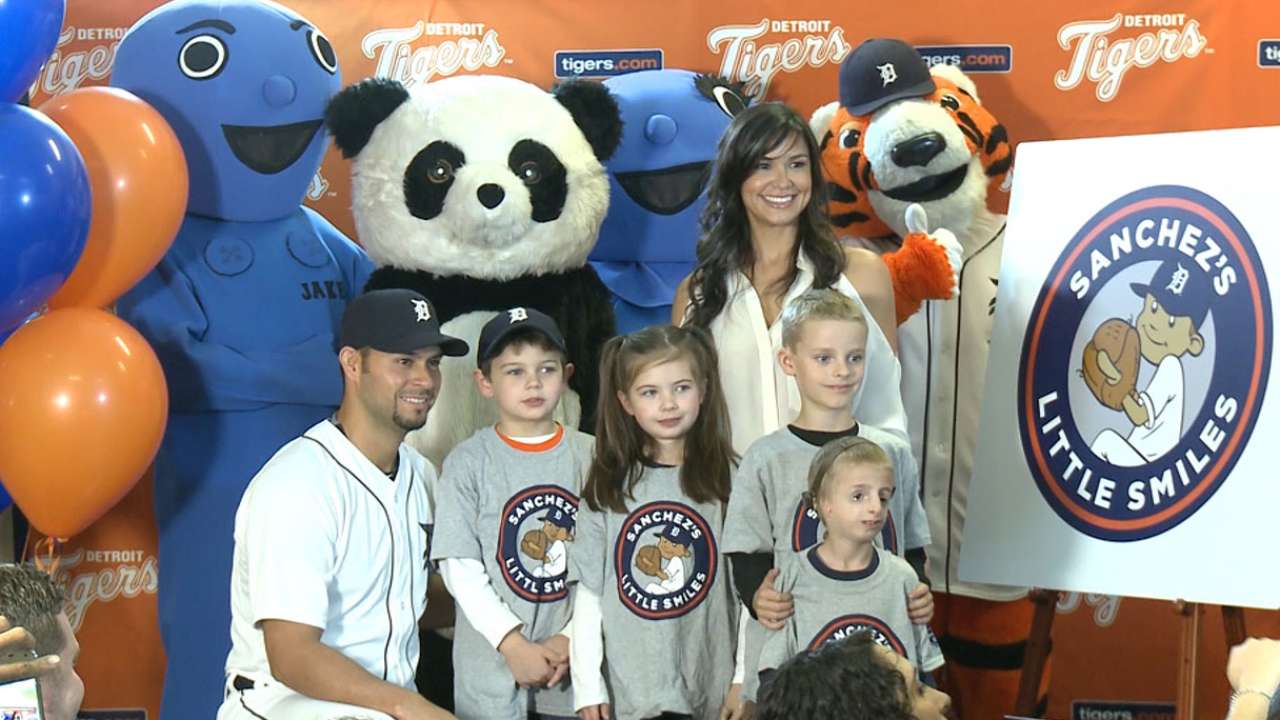 Pitcher Anibal Sanchez and his wife, Ana, established Sanchez's Little Smiles to allow kids dealing with health situations to take in a Tigers game in the Sanchez family's ballpark suite.
Justin Verlander continued his tradition of hosting veterans who were injured in Iraq or Afghanistan by having them take in a game from Verlander's Wins for Warriors program. Verlander also sponsored a 9K run on Memorial Day to benefit veterans and their families, while supporting mental health programs for Iraq and Afghanistan veterans in Detroit, as well as Richmond and Norfolk, Va.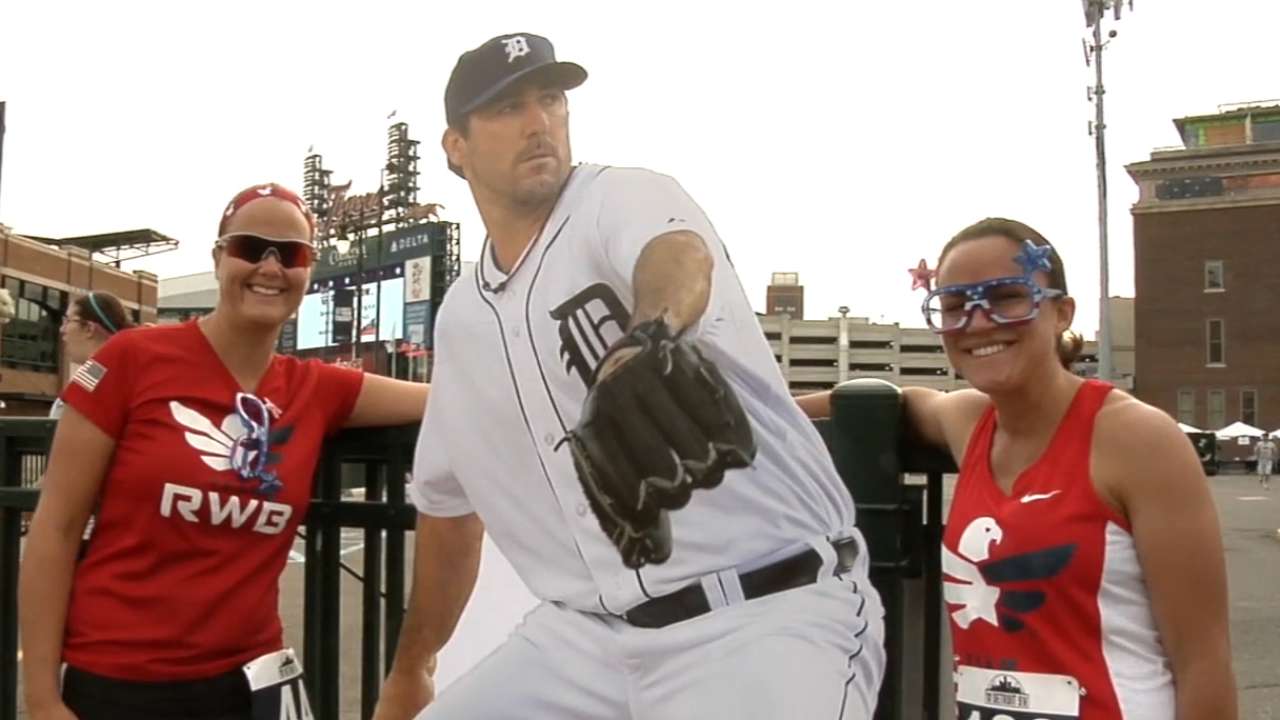 McCann also teamed with pitchers Alex Wilson and Kyle Ryan to visit patients at area pediatric and veterans hospitals, giving patients a chance to meet players while also receiving a gift from the Tigers.
Jason Beck is a reporter for MLB.com. Read Beck's Blog, follow him on Twitter @beckjason and listen to his podcast. This story was not subject to the approval of Major League Baseball or its clubs.