Phils recognize importance of giving all year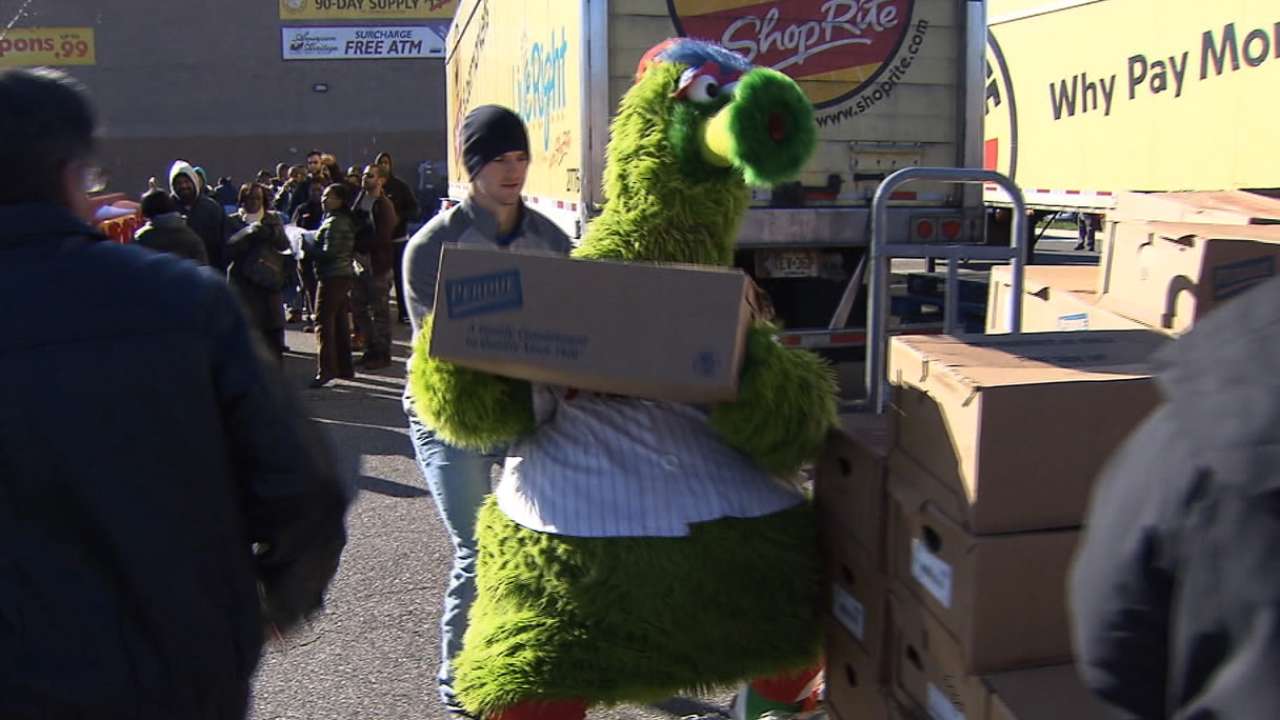 PHILADELPHIA -- The Phillies started their holiday season Monday in West Philadelphia, where everybody from the Phanatic to broadcaster Scott Franzke to pitcher David Buchanan distributed 2,000 food baskets and turkeys to those in need.
The partnership with ShopRite, the Urban Affairs Coalition and numerous local churches and city officials will help feed more than 12,000 people citywide this Thanksgiving.
It will be one of the largest distributions ever in the region.
"I've gone to food banks and packed up boxes before, but I've never been part of the giving-away process," Buchanan said. "I really enjoyed it. You can see the appreciation from people and you get to see how important this is and how important it is to give to the community."
The Phillies had been busy before Monday, too:
• This year, Phillies Charities, Inc. donated nearly $2 million primarily to local charitable organizations in the Delaware Valley. That figure includes the Phillies Phestival, which is the annual autograph and auction party to fight ALS. The Phestival and the Phantastic Auction raised about $786,000 for the ALS Association to provide patient care and services for ALS patients in the area.
• Phillies Charities' 50/50 drawing during every game at Citizens Bank Park raised more than $517,000, which was donated to 45 area nonprofit organizations. Part of the contribution included more than $110,000 in grants to 41 charities serving a variety of needs.
• Eighty-six charities benefited from Phillies Charities fundraising this year.
• More than 125,000 tickets were donated to local charitable organizations throughout the Philadelphia area.
• Carlos Ruiz, Aaron Harang, Cliff Lee, Ryne Sandberg and Jonathan Papelbon hosted ticket programs in which they donated tickets, concessions and merchandise to children and adults in need for each home game. Chase Utley's "Chase's Champs" provided full season tickets to children and families at CHOP and St. Christopher's Hospital of Philadelphia.
• Save a Pet at the Park raised more than $14,000 for the Pennsylvania SPCA.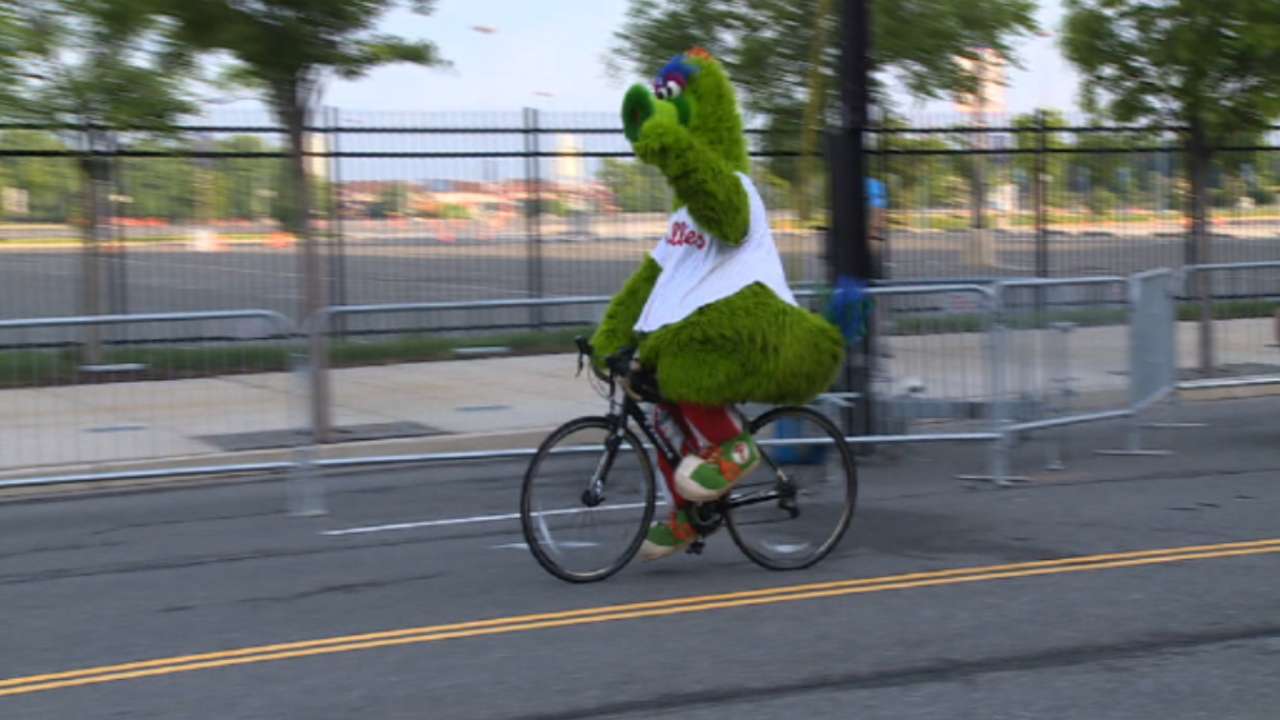 • Other events included the annual Phillies Charities 5K and Bike Ride, which contribute to the amount of grants awarded at the end of each year.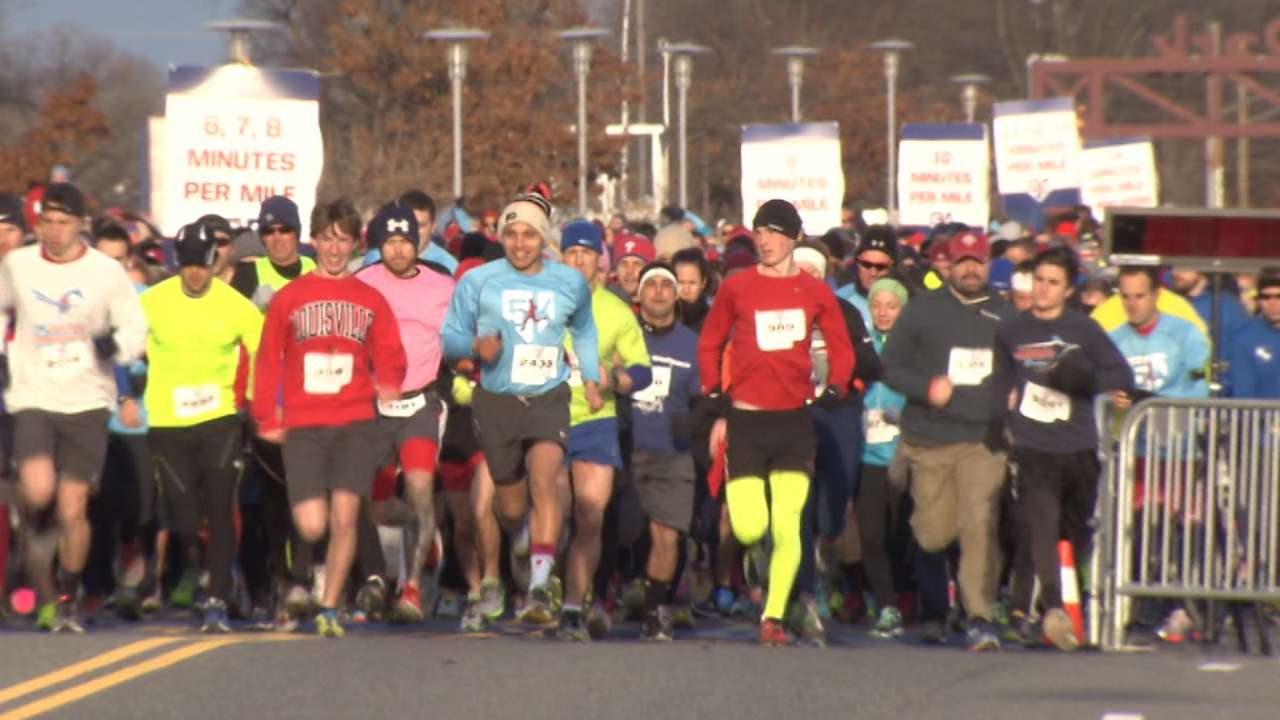 • The Outreach Department packaged thousands of leftover giveaway items for approximately 25 local nonprofit organizations helping less fortunate children and senior citizens during the holiday season.
"The Phillies have had a long-standing commitment to giving back to the community for nothing more than it's simply the right thing to do," Phillies vice president of communications Bonnie Clark said. "One of the greatest benefits of being part of this organization is the opportunity to positively impact someone's life. However large or small the gesture is, the feeling of knowing that you've impacted another life is the reward itself."
Todd Zolecki is a reporter for MLB.com. Read his Phillies blog The Zo Zone, follow him on Twitter and listen to his podcast. This story was not subject to the approval of Major League Baseball or its clubs.