White Sox Charities all about opportunities
Organization celebrates 25 years, donating close to $25 million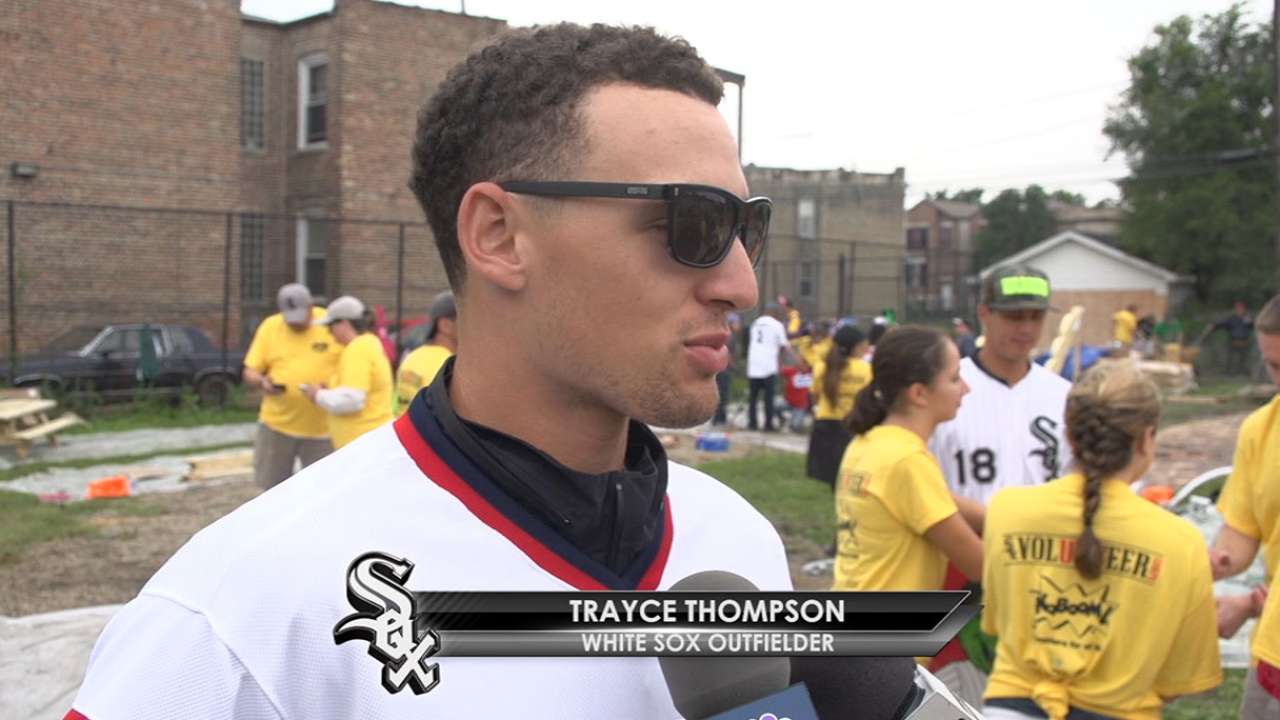 CHICAGO -- Before Christine O'Reilly sat down to speak about White Sox Charities, both in the present and long term, she tried to come up with a word or two to sum up its immense and far-reaching impact.
The White Sox vice president of community relations and executive director of White Sox Charities arrived at "opportunity," as the organization celebrates 25 years of giving during which it has donated close to $25 million.
Opportunity, such as in the ability to touch the hearts and homes of those that White Sox Charities have helped through grant funding. Opportunity, as in the great financial support from sponsors, fans and friends that helps present opportunities to kids who are part of their Amateur City Elite youth baseball program as an example.
Then, there's also the opportunity for fan connection in the whole process.
"You think about the fans that came to the '05 World Series championship 10-year celebration," O'Reilly said. "Any fan that buys a Sox Split ticket or the fan that won the car in the car raffle. Fans who come to Picnic in the Park, fans who enjoy buying stuff from the Garage Sale.
"They have opportunities too. I was thinking about that word and how it's really a bridge word. There's so much in it for our fans, but through their great support and participation, we are creating so many opportunities for people in the community."
O'Reilly explained how White Sox Charities were established when old Comiskey Park was closed after the 1990 season and a big auction followed. The Charities raised in excess of $1.8 million this past year, a nice increase over previous years according to O'Reilly, with great support coming from events surrounding the '05 anniversary.
"We sold the rest of the brick plaza," said O'Reilly, focusing on this past year in fundraising. "We had so many people who didn't have the opportunity to place a brick in the Champions Plaza out in front of Gate 4 the first time we did the sale. We had the event at the Chicago Theater [with players from '05 and manager Ozzie Guillen] and some other related activities that really helped us have a banner year."
This conversation took place at U.S. Cellular Field, where 15 players from the ACE program signed letters of intent, bringing the overall total to 106 scholarships and 60 at the Division I level. The White Sox also have their signature Volunteer Corps, where fans unite through opportunities to help various communities.
And there's that word again, opportunity. The White Sox have executed many opportunities to give back over the past 25 years, with more big plans for '16, but O'Reilly pointed to a combination of things as the greatest memories.
"What sticks out are the people that we've met, the families that we've met, the children that we know we've helped," O'Reilly said. "I think of that and the combination of some of the bigger projects that we've supported. The White Sox field on the rooftop of the Ronald McDonald House, the White Sox fields at Mt. Greenwood Park and at the Kroc Center more recently.
"It's a combination of being able to meet and get to know and stay in touch with some of those individuals and families that we've supported. And there's some of the White Sox thumb print that we've been able to put on some great agencies across the city."
Scott Merkin is a reporter for MLB.com. Read his blog, Merk's Works, follow him on Twitter @scottmerkin and listen to his podcast. This story was not subject to the approval of Major League Baseball or its clubs.