Rays out to boost run differential with more offense
Club scored only two more runs than it allowed in '15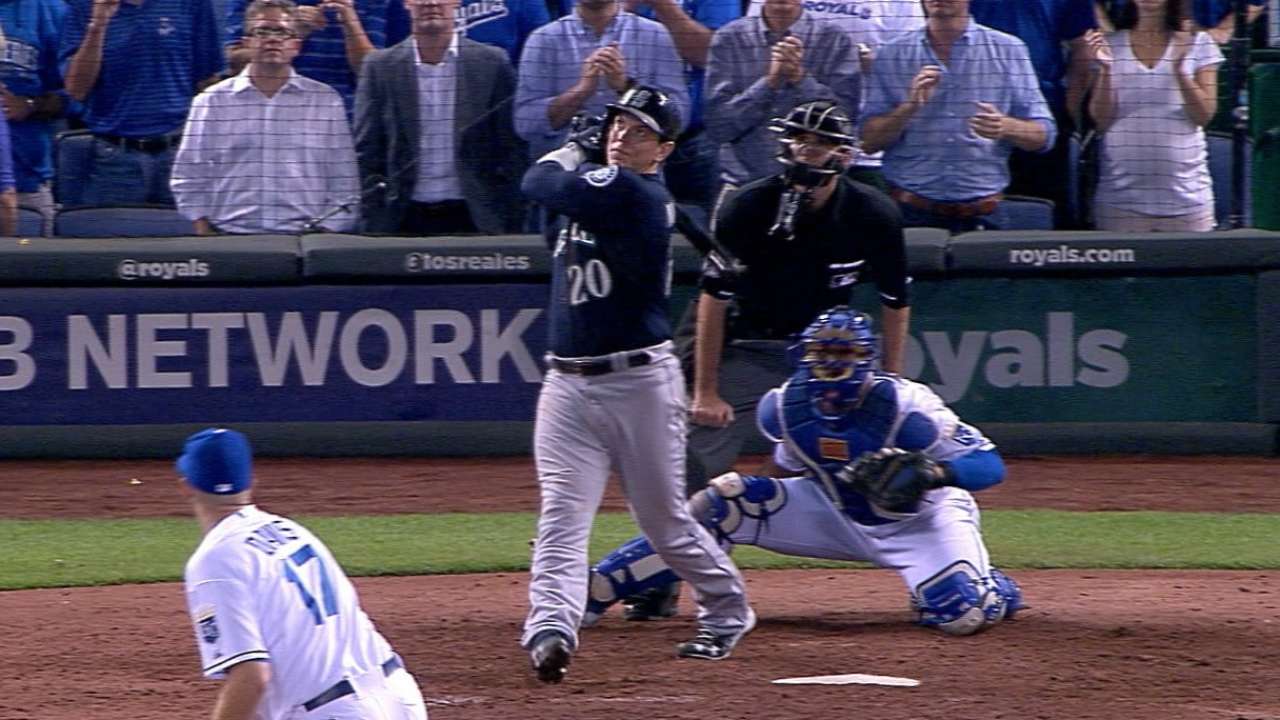 ST. PETERSBURG -- Of all the meaningful ratios and numbers employed by the Rays' front office, the difference between runs scored and runs allowed remains the most significant.
"It comes down to scoring more than our opponents," said president of baseball operations Matt Silverman.
Every season, the Rays want to have as sizeable a margin between the two as possible. Last season, that number dwindled to plus-2 as Tampa Bay scored 644 runs while allowing 642.
While that difference represented a plus-13 turnaround from the previous season, it paled in comparison to 2013, when the team was plus-54, and 2012, when it had a plus-120 differential. The Rays' all-time best run differential came in 2010, when the team posted a plus-153.
Given the Rays' prevention side of the equation in 2015, the run differential should have been greater.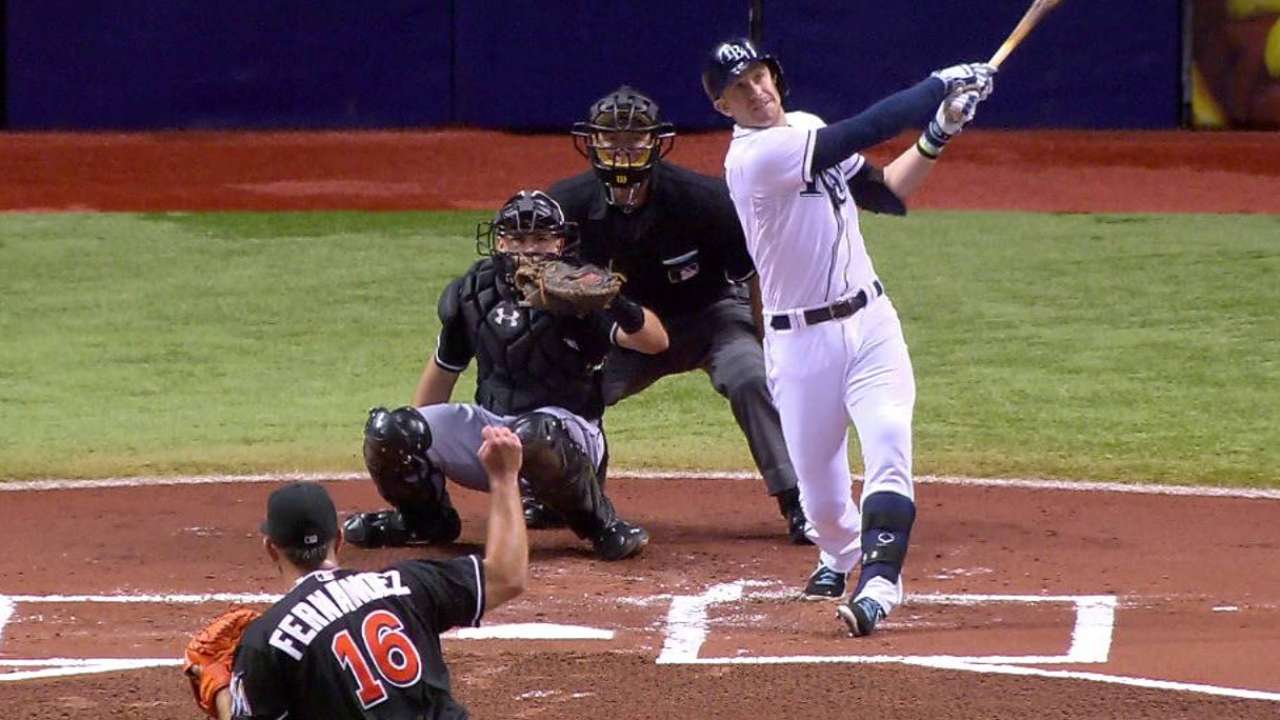 Going back to 1984, the two AL teams that have allowed the fewest runs in a full season and finished below .500 are the '14 and '15 Rays. They were one of 13 teams to allow fewer than 4.0 runs per game in 2015, but they were the only one of the 13 to finish with a losing record.
Thus, the Rays are in familiar territory: They need more offense.
"We expect to have continued strong run prevention with our pitching and defense," Silverman said. "The challenge is finding ways to add more offense to the equation without sacrificing our defensive strength."
However, unlike the past, the offensive problems do not seem as dire given the way they finished the season.
Check out the numbers:
In the Rays' first 104 games, they hit .239 with a .304 OBP and a .380 OPS. The team averaged 3.58 runs per game while hitting 92 home runs and .226 with runners in scoring position.
In the final 58 games, their hitters went .275/.333/.449, scoring 4.69 runs per game while hitting 75 home runs and .274 with runners in scoring position.
"[The way the offense finished] gives us a lot of hope," manager Kevin Cash said. "I think it's a credit to our hitters that they took on an approach that [hitting coach] Derek Shelton and our front office asked them to do: 'Let's consider doing this because we're not getting it done. Let's get a little more aggressive at the plate.'
"They took on the approach, which is very difficult to do for veteran players. And they bought in, and lucky for all of us involved, we kind of reaped some quick benefits, and sometimes that's all it takes. "
Silverman and Co. must evaluate how much of what happened was reality and how much was not. They struck fast this offseason to improve the offense by acquiring designated hitter/first baseman Logan Morrison and shortstop Brad Miller from the Mariners. In addition, the Rays are due to have healthy seasons from outfielders Desmond Jennings and Steven Souza Jr. Catcher Curt Casali, who gave the team some firepower with 10 home runs in just 101 at-bats, should be able to pick up where he left off as well.
"Our offense was inconsistent at times, and we certainly didn't capitalize on scoring opportunities to the degree that we wanted to," Silverman said. "There were some encouraging results in the second half, and we're hopeful that they carry into the 2016 season."
The Rays won 80 games with just a two-run differential. Imagine the possibilities if the offense can improve that to even 2013 proportions. Good things could happen for the 2016 Rays.
Bill Chastain is a reporter for MLB.com. This story was not subject to the approval of Major League Baseball or its clubs.