Inbox: Will Braves try to trade Miller?
Beat reporter Mark Bowman answers questions from fans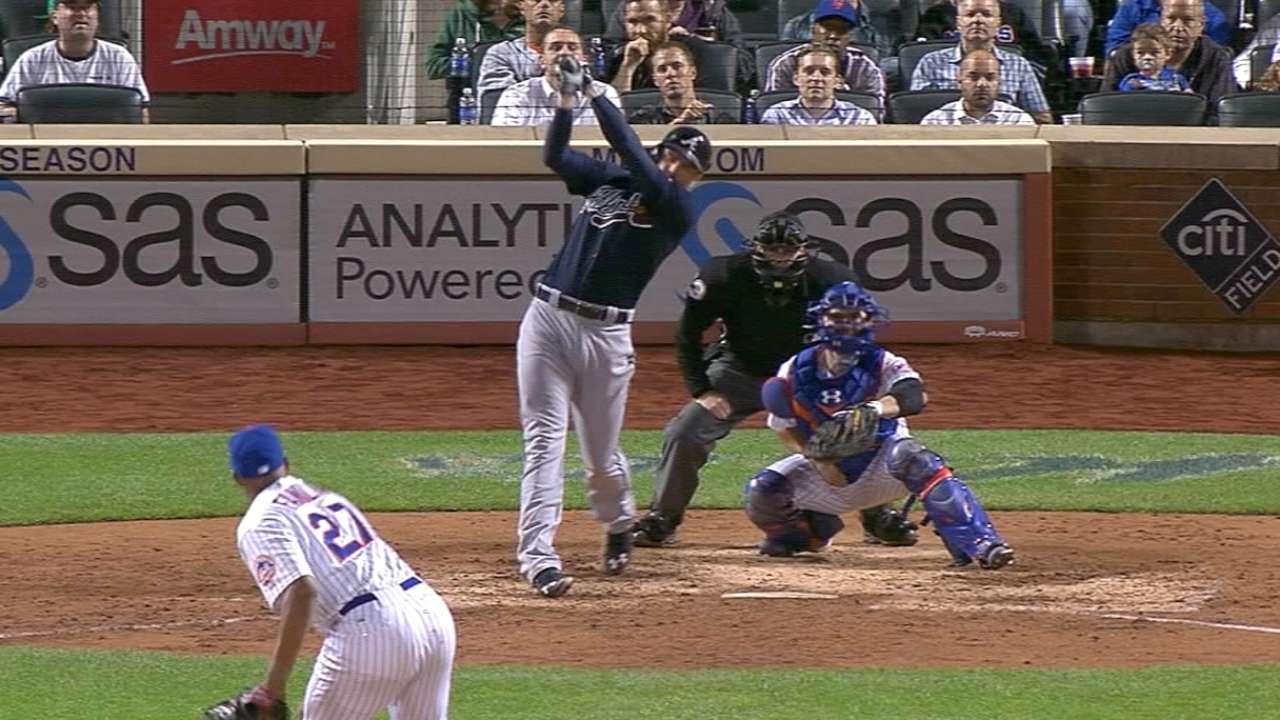 Will the Braves trade Shelby Miller or Julio Teheran this winter?
-- Jacob P., Charlotte, N.C.
Though it certainly wouldn't be wise to assume anybody is safe within the Braves' organization, trading Miller or Teheran would essentially go against everything that has been done over the past year. There was reason to trade both Jason Heyward and Justin Upton, as they were set to become free agents this offseason. And Evan Gattis was a better fit somewhere he could serve as a designated hitter.
What Miller showed throughout this past summer proved that he is well worth the approximate $4.5 million he'll make in 2016 via the arbitration process. Teheran, meanwhile, quieted some of his doubters (including me) during this past season's final two months. He too could be a bargain with the $3.3 million salary he will make next year.
There might come a point within the next few years where it makes sense to trade Teheran or Miller. But now is not the time if you truly are committed to constructing a team that will better this year's 67-win total.
Do you foresee the Braves signing a top-tier free agent this offseason, or will they wait until after the 2016 season?
-- Brian B., Savannah, Ga.
It looks like this winter will be spent completing the reconstruction process, which includes dealing with some of the effects of last year's moves. While the Braves want to be more competitive next year, it does not look like they have the financial means to make significant additions this offseason.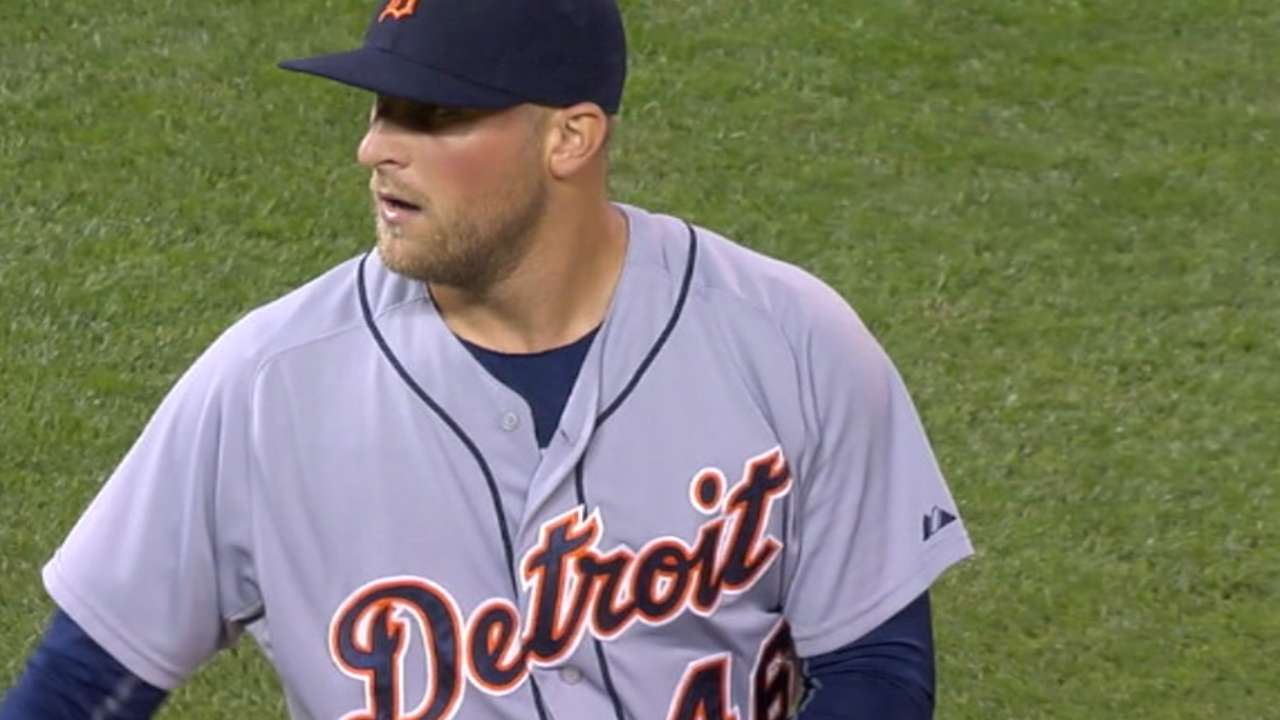 The $6.5 million in savings the Braves received when they traded Cameron Maybin to the Tigers on Friday was much more significant than either of the two relievers -- Ian Krol and Gabe Speier -- this deal provided. These additional funds might widen their scope as they attempt to acquire at least a couple of relievers. But it's certainly not putting them in the David Price, Yoenis Cespedes or Zack Greinke markets.
• Braves send Maybin to Detroit for two lefties
The Braves will not say exactly how much money they have available to spend this winter. But it has become quite clear that their available funds were much closer to $20 million than $30 million.
Unfortunately, next year's free-agent class does not look to be as attractive, but the Braves will have more money to spend. One of their primary aims over the past year was to rid themselves of the financial commitments they had to Melvin Upton Jr. and Chris Johnson through 2017.
Should the Braves be considered serious contenders for Darren O'Day?
-- Janet M., Knoxville, Tenn.
Though the Braves entered this offseason with O'Day high on their wish list, they also were well aware of the fact that the demand for the right-handed reliever would likely exceed their comfort zone. This might not have officially occurred yet. But if O'Day gets the four-year, $28 million-plus deal he is seeking, he will not be in Atlanta's bullpen next year.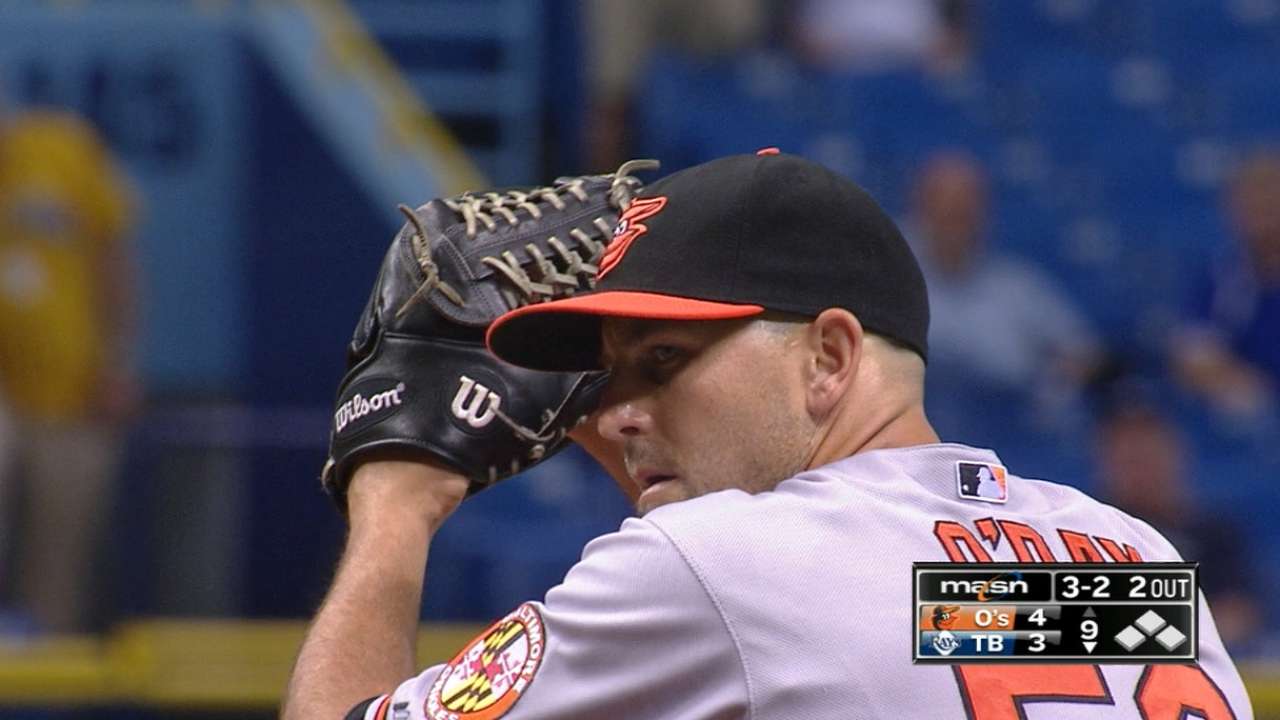 O'Day has produced a 1.92 ERA and limited opponents to a .196 batting average over the 273 appearances he has made since the start of 2012. Yeah, he'd be a nice addition, at least for the short term. But this is one of those cases where you have to be very hesitant about the kind of commitment you make to a 33-year-old reliever.
Courtesy of the Maybin trade, the Braves gained enough financial flexibility to at least remain in the mix for O'Day. But for now, it appears they remain underdogs to secure his services.
Mark Bowman is a reporter for MLB.com. This story was not subject to the approval of Major League Baseball or its clubs.