Inbox: Will Sox make run at slugger Davis?
Beat reporter Ian Browne answers fans' questions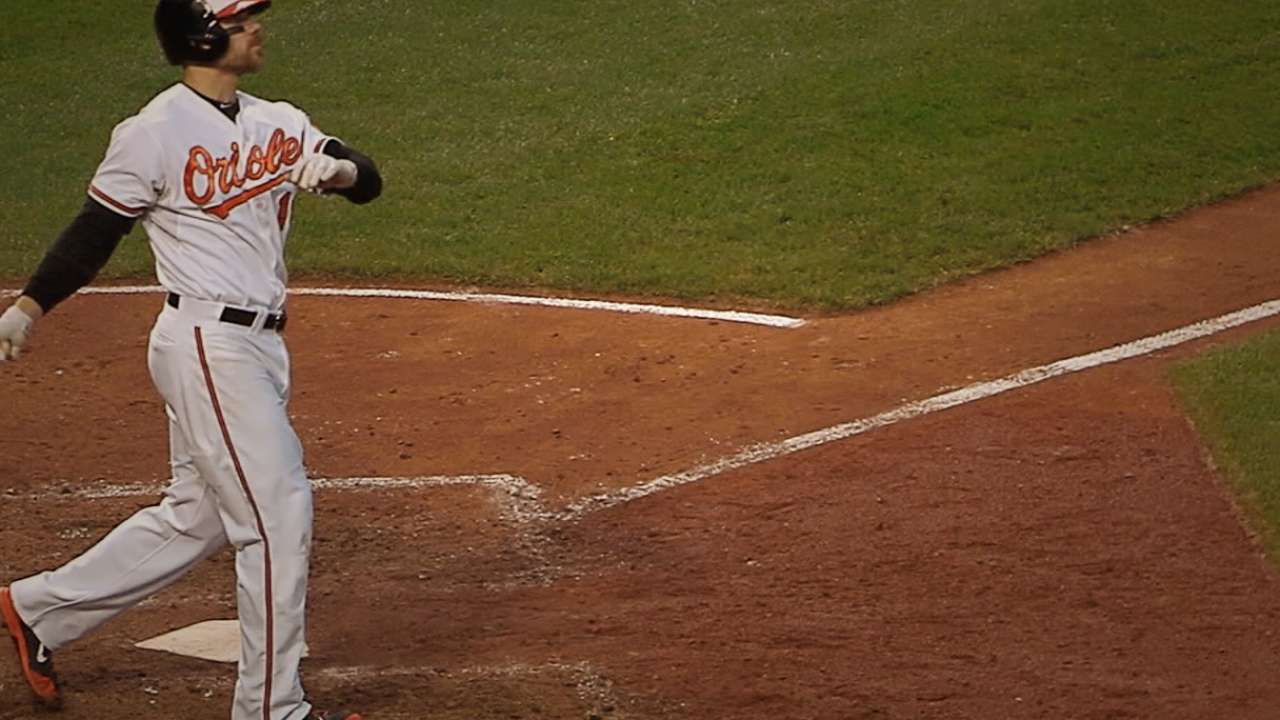 Does the news of David Ortiz's retirement after the 2016 season give the Red Sox any temptation to make a run at Chris Davis?
-- @rickbedard
I've wondered all along if Davis might be a sleeper free-agent candidate for the Red Sox. Maybe he doesn't have a perfect fit position-wise for the club in 2016, but he has the type of production any team would want in the middle of the order. Once Ortiz retires, the club is going to need another centerpiece run producer to replace him. Also, Davis can play the outfield as well as first base and designated hitter. Some of it might depend on how much money the team winds up spending on a pitcher this winter, but I definitely would keep an eye on Davis.
I realize this is an almost impossible question to answer unless some of the players have confided in you about it, but does the criticism of Hanley Ramirez on the radio and TV bother him? I've heard people absolutely destroy him, saying he is untradeable and has no position and isn't good for the clubhouse. I'm just wondering if players get motivated with that type or talk, or if they care.
-- Steve, South Weber, Utah
You'd probably be surprised just how aware players are of criticism like this. The main reason is that friends and family members tend to tell these players a lot of what they hear. In the best-case scenario for the Red Sox, Ramirez has heard all this talk and it has motivated him to silence his critics. It sounds like he is taking his offseason conditioning seriously.
Am I crazy for believing the second Ortiz retires, Ramirez becomes the best DH in baseball?
-- @RobHennesy4
You aren't crazy for believing it, but it might be asking a little too much to expect it. Ramirez had a very humbling season in 2015 in which his offense fell off the map the final couple of months. Forget about emerging into the best at a certain position. The Red Sox just need to get him back to the point where he is a reliable run producer who can be a key part of the lineup.
Will the Red Sox pursue a free-agent outfielder, such as Alex Gordon, or are they happy with Mookie Betts, Jackie Bradley Jr. and Rusney Castillo to start the season?
-- Sam S., Lubbock, Texas
The company line from president of baseball operations Dave Dombrowski is that the Red Sox are confident in the Bradley-Betts-Castillo trio. But I still wonder if they are worried they'll get enough offense from that group, given that Betts is the only one who has proved himself with the bat for a significant length of time. Dombrowski has said he's looking more for a fourth outfielder type, but this could always change, especially if the Red Sox trade from their depth in the outfield to fill another need. Gordon could be a really nice fit in Boston, but the Red Sox would have to send the 12th overall pick in the 2016 MLB Draft to the Royals.
Will Dombrowski change his mind and trade Blake Swihart to get a young ace rather than buy one in free agency?
-- @RedHeadSoxFan
Catchers who can hit are so hard to find that I really don't see the Red Sox trading Swihart unless it was for a Cy Young Award contender in his mid- to late-20s. I'd expect Swihart to remain in Boston.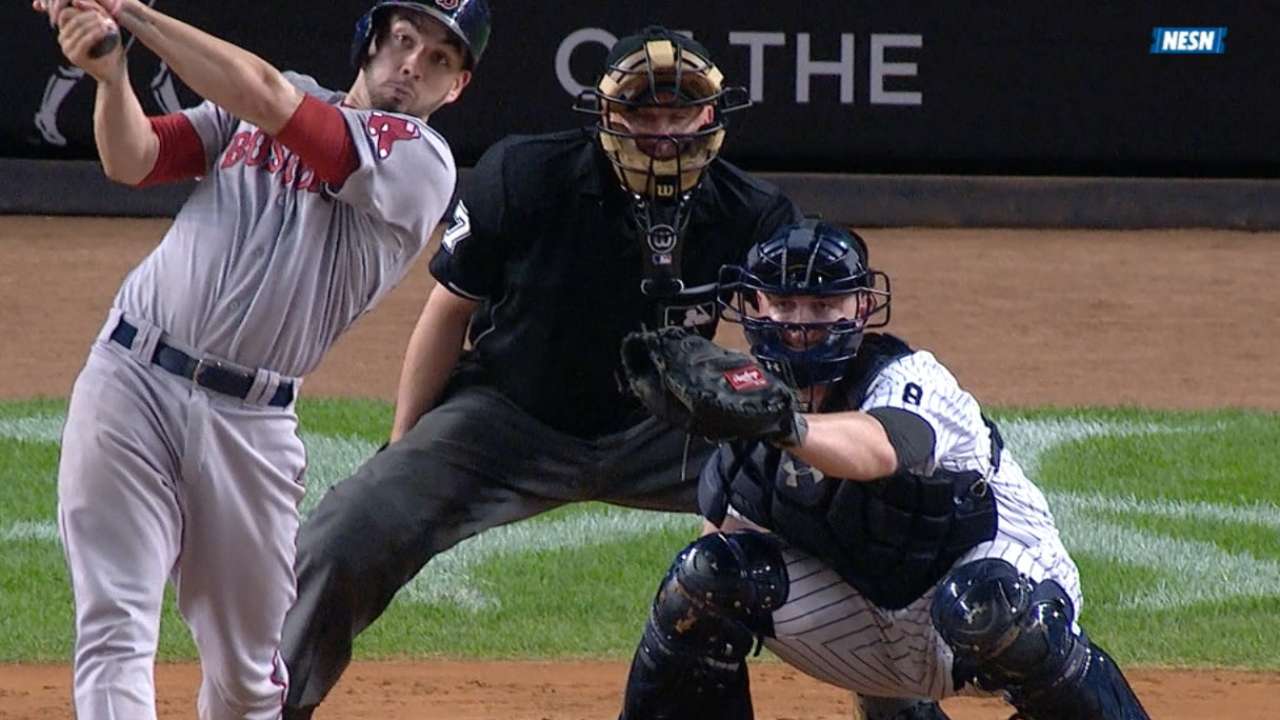 If David Price and Zack Greinke sign somewhere else, should the Red Sox sign two starters like Johnny Cueto and Jordan Zimmermann or maybe Scott Kazmir?
-- @TonyC_34
When asked earlier this winter how many pitchers the Red Sox needed to acquire, Dombrowski responded by saying it depends on which pitcher they can get. In other words, if they signed a Price or a Greinke, they might not need to add anyone else given the depth in the rotation. I don't think they could fit both Cueto and Zimmermann in the budget. But they could certainly get one of those guys, and then someone from the next tier down.
What are the chances the Red Sox can land either Price or Greinke?
-- Eddie L., Rhode Island
Hey, if the Red Sox are financially compelled to land one of these guys, there might be no stopping them. Last year, they decided they had a clear limit on a long-term deal on an ace in his early 30s. We are going to find out in the coming weeks and months how much the stance has changed on this -- be it from ownership or a new leader in baseball operations in Dombrowski.
Any chance of a reunion with John Lackey? He's not your "ace," but he has a proven track record pitching in Boston.
-- Michael K., West Tisbury, Mass.
I doubt it. I'm guessing that Lackey has come to love pitching in the National League at this stage of his career. I know that the 2013 World Series championship meant a lot to Lackey, but he hasn't exactly been nostalgic about the time he spent with the Red Sox. I think what he loved most in Boston were his teammates, and most of those guys aren't there anymore.
Ian Browne is a reporter for MLB.com. Read his blog, Brownie Points, and follow him on Twitter @IanMBrowne. This story was not subject to the approval of Major League Baseball or its clubs.