Inbox: What's the plan for first base in 2016?
Reporter Berry answers Pirates fans' questions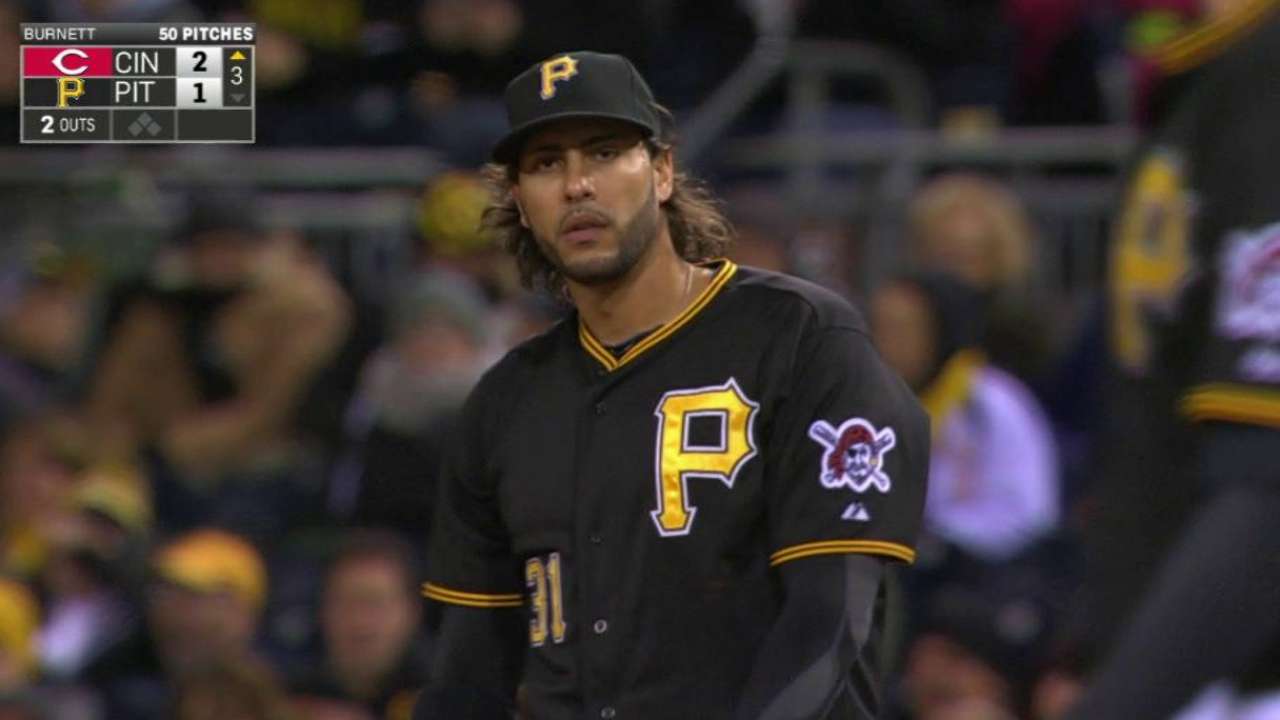 PITTSBURGH -- With the offseason in full swing, it's time to open up the Inbox. You can submit your questions, along with your name and hometown, via email (adam.berry@mlb.com) or ask them on Twitter @adamdberry.
Will Michael Morse be the Opening Day starter at first base?
-- @j_nych
It seems unlikely, but you can't rule out anything at this point.
During an appearance on 93.7 The Fan last week, Pirates general manager Neal Huntington listed a number of possible scenarios at first base next season. Among their options: Pedro Alvarez and Morse split time; Morse splits time with a to-be-determined platoon partner; Morse plays every day; or a TBD first baseman plays every day, turning Morse into a bat off the bench.
• Submit a question for the Inbox
Alvarez is eligible for arbitration heading into his last year of club control, but he's a trade or non-tender candidate given his defensive issues at first base. The only other first basemen currently on the Pirates' roster are Morse and No. 3 prospect Josh Bell, added Friday to protect him from the Rule 5 Draft.
Although he's probably the Pirates' future at first, don't bet on seeing Bell in the Majors on Opening Day. If the season began tomorrow, Morse would be the Pirates' first baseman, but it appears Huntington is keeping his options open.
"It's all part of the offseason process," Huntington said on 93.7 The Fan. "As we sit here right now, we've not answered that question. But we're working down several different pathways to come up with what we feel is the best answer overall."
Any chance the Pirates go after Freddie Freeman?
-- @NHXSmith720
Well, that would be one way to answer the first-base question. But it's just not realistic. While the Braves have shipped off a number of veteran players over the past year, manager Fredi Gonzalez recently said on MLB Network Radio that Atlanta won't deal Freeman.
Even if that wasn't the case, the cost to acquire Freeman would be substantial in terms of both players and future payroll. Freeman is owed $118.5 million over the next six years, and the Pirates would have to part with several of their top prospects to even have a shot at him.
Also, with Bell on his way, the Pirates probably only need a one-year fix. Trading for someone like the Brewers' Adam Lind or the Rays' James Loney -- both are reportedly available heading into the final years of their contracts -- would seem to better fit the Pirates' long-term plan. Or they could just ride out the Alvarez-Morse duo in 2016.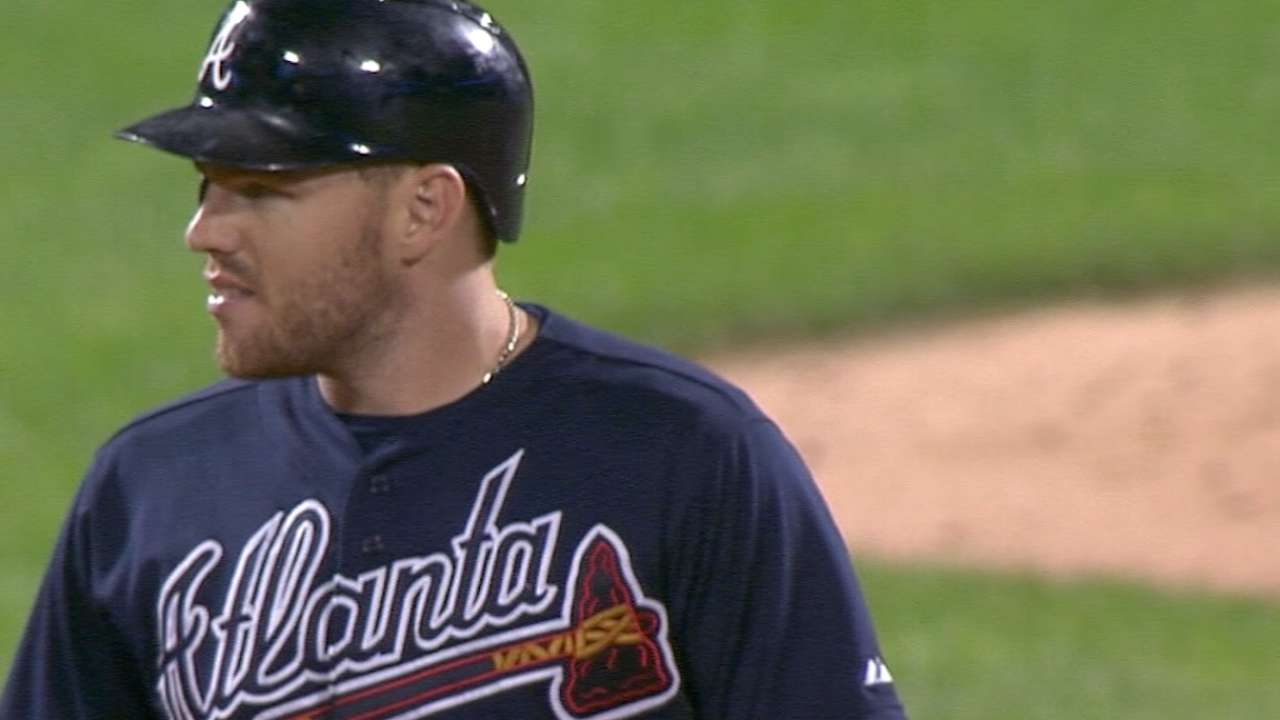 If anyone, who do you think the Pirates should go after in free agency?
-- @mflynn300
It's hard to say, because the Pirates might be able to do some of their offseason work through the trade market. So, for now, why not stick with what's familiar and target J.A. Happ?
At the moment, their rotation includes Gerrit Cole, Francisco Liriano, Charlie Morton, Jeff Locke and a big question mark. They need to pick up a starter this offseason, and Happ was brilliant for the Bucs, going 7-2 with a 1.85 ERA in 11 starts last season. Both sides have expressed interest in a reunion.
From the Pirates' perspective, the lone downside of Happ's incredible stretch run is that he probably made himself a more attractive free agent to other clubs, if they believe his second-half success is sustainable. Happ has earned the right to wait for the best contract offer.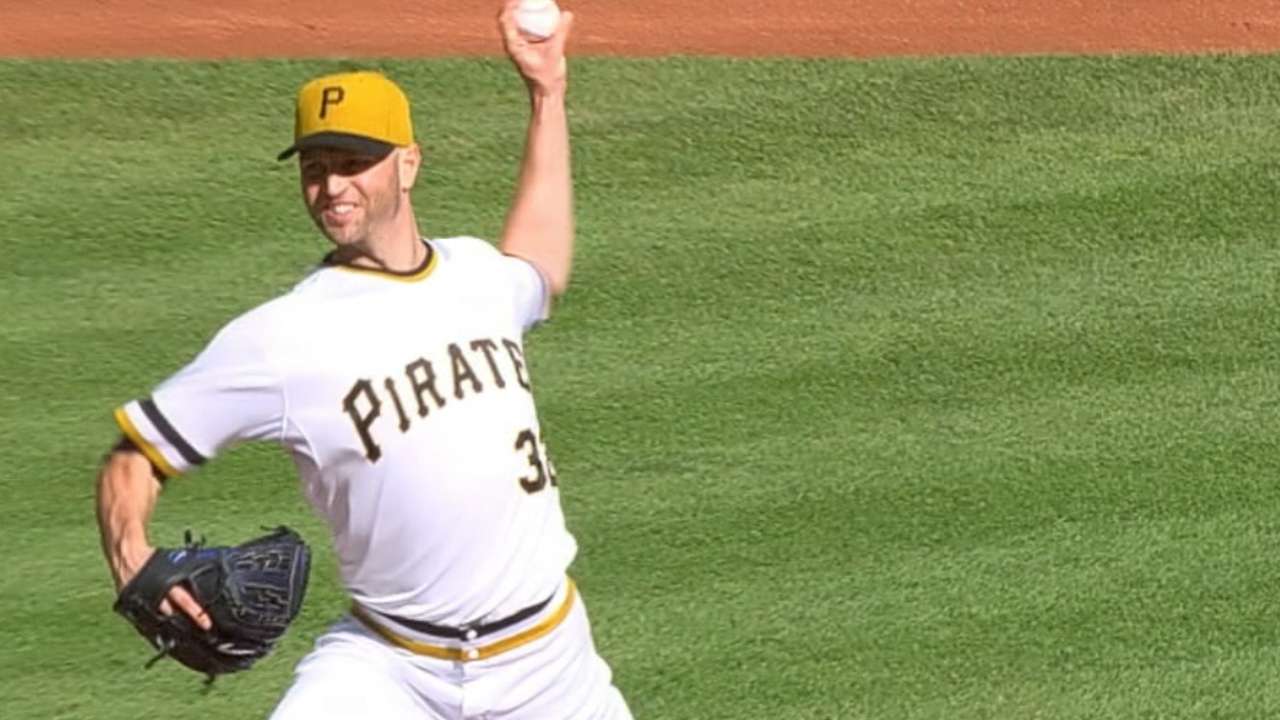 Adam Berry is a reporter for MLB.com. Follow him on Twitter at @adamdberry. This story was not subject to the approval of Major League Baseball or its clubs.