Limited FA precedent for Heyward and Upton
A look back at 10 top free-agent hitters who signed at 28 or younger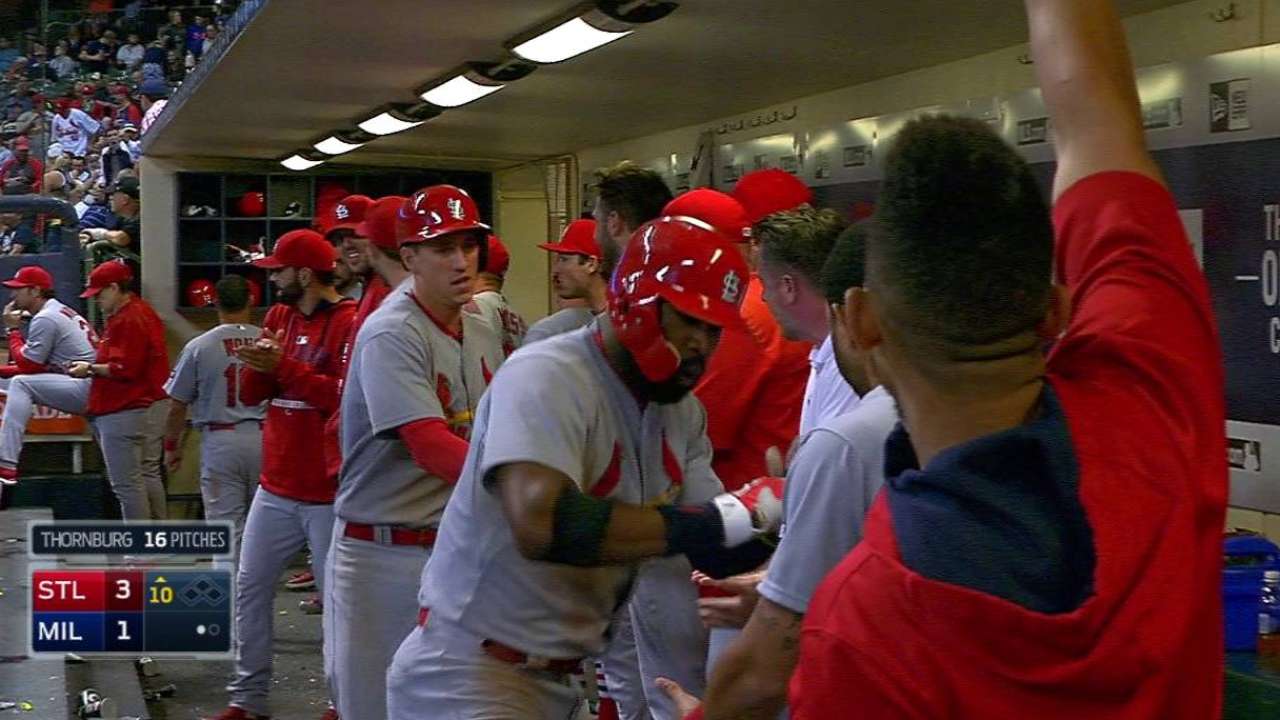 This offseason's free-agent class -- at least on the offensive side of things -- is highlighted by youth. It isn't often that a player hits the market entering his age-28 season, as is the case with Justin Upton. And it's even rarer to see a free agent preparing for his age-26 season, like Jason Heyward.
Heyward and Upton each got an early start, with Upton debuting as a 19-year-old and Heyward at 20. Now, they are set to reap the benefits, with suitors far more willing to dole out big contracts to players who have age on their side.
• MLB Free Agent & Hot Stove Tracker
Because of the infrequency of young players hitting the market, there aren't a ton of comparisons for us to delve into. But lets take a look at the last 10 proven All-Star position players to ink a free-agent deal at 28 or younger. (Note: This includes players who were 28 at the time they signed the new contract. And for those keeping score at home, Bryce Harper is scheduled to hit free agency after the 2018 season, at the age of 26.)
Pablo Sandoval, 2014-15 offseason
Signed with Red Sox for five years, $95 million
Sandoval's first season with Boston was far from a success. He posted a negative wins above replacement and a career-low OPS of .658. Sandoval may only have been 28 when he signed, but he's not the best comparison here. Both Upton and Heyward are very good defensive outfielders (in Heyward's case, elite). Sandoval, meanwhile was already seeing a sharp decline in his defensive ability, and, as a result, his overall value.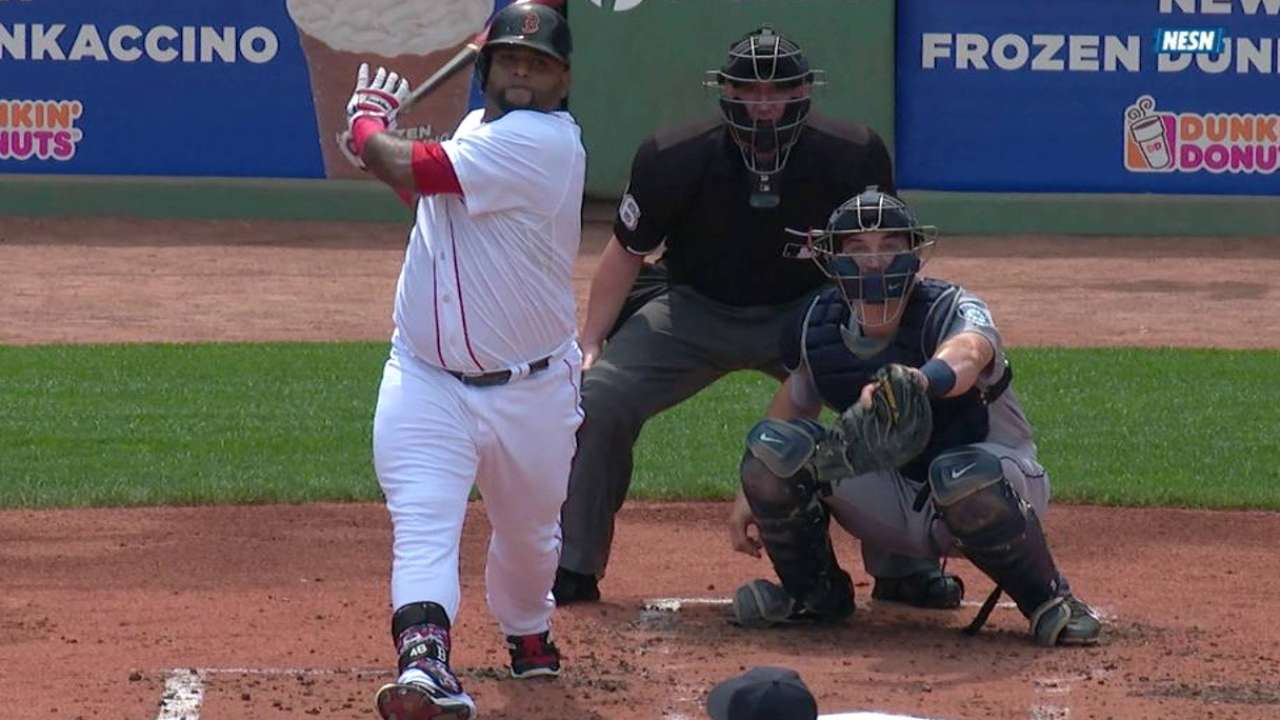 Prince Fielder, 2011-12 Signed with Tigers for nine years, $214 million
It's safe to say the Tigers probably overpaid for a then-27-year-old Prince Fielder. But they were in full-fledged win-now mode, and there's no denying Fielder's ability. Since he signed the deal, he's been traded to Texas, made three All-Star teams, and seemed revitalized when he returned to full health in 2015, winning the Esurance MLB Award for best Bounceback Performance, as well as AL Comeback Player of the Year.
Jose Reyes, 2011-12
Signed with Marlins for six years, $106 million
Four years after a 28-year-old Reyes inked his mega-deal with Miami, he has already played for three different teams (not that that's really his fault). Reyes clearly has some value, as he averaged 3.2 wins above replacement in each of his first three years on the deal. But he hasn't quite lived up to the hefty price tag.
Mark Teixeira, 2008-09 Signed with Yankees for eight years, $180 million
Teixeira is very much in the same boat as Fielder: A top-tier first baseman whose contract is a bit too high for just about anyone to live up to. Still, Teixeira, who was 28 when he signed, helped bring a World Series to the Bronx in his first season and, when healthy, has proven himself very capable both offensively and defensively. (Of course, that whole "when healthy" part is always a piece of the equation when discussing contracts that run into a player's mid-to-late 30s, and Teixeira missed the final five weeks of 2015 with a right leg fracture.)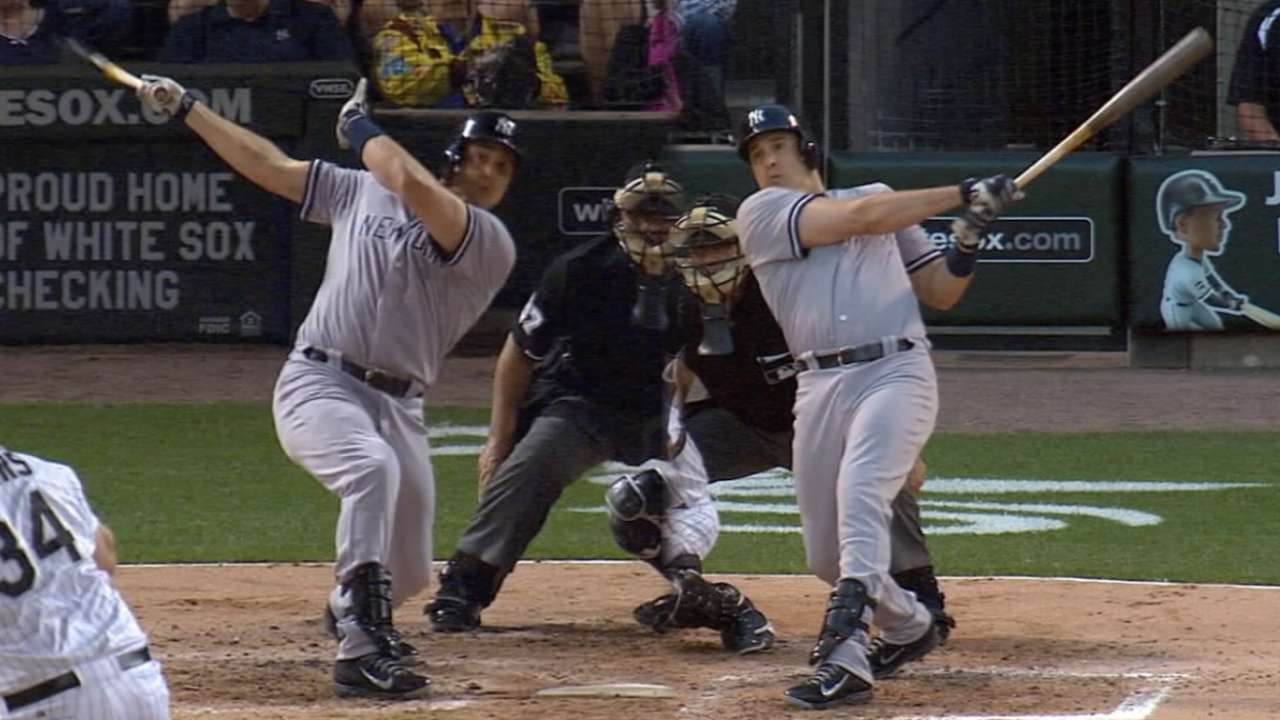 Aramis Ramirez, 2006-07
Re-signed with Cubs for five years, $73 million
Ramirez, who was 28 when he signed this deal, is a fantastic example of the value in signing young free agents. Like Heyward and Upton this year, Ramirez clearly had plenty of his prime remaining when he re-upped with the Cubs after 2006. In every season but one on that deal, Ramirez posted an OPS+ higher than 125. He was a reliable threat in the middle of the order -- and he even remained that way for a few seasons after the contract expired.
Carlos Beltran, 2004-05
Signed with Mets for seven years, $119 million
The Mets won just one division title with Beltran on board and famously let two slip through their fingers late, but he averaged 5.6 wins above replacement in his first four seasons in Queens, and 10 years later, he is still a serious middle-of-the-order threat. He was 27 years old when he signed with the Mets and it's hard to classify this deal as anything less than a success.
Adrian Beltre, 2004-05
Signed with Mariners for five years, $64 million
Beltre may be the closest comparison to Heyward here, considering he's also known for his defense and is the only other established star in the past 14 years to hit free agency entering his age-26 season. A pull hitter, Beltre was a poor fit for Safeco Field's deep left field power alleys, and he hit .266 .317/.442 for the M's -- his worst slash line with any of his four franchises. Still, Beltre's longevity has made him a legitimate Hall of Fame candidate and proven that there might be some value in adding an extra year or two to a deal for Heyward.
Vladimir Guerrero, 2003-04
Signed with Angels for five years, $70 million
In his first season in Anaheim, Guerrero won the American League MVP Award, and he averaged four wins per season over the course of the deal. Sure, Guerrero's performance declined a bit toward the end of his deal, but he made a massive impact on the Angels, who won five division titles in six years with him in their lineup.
Alex Rodriguez, 2000-01
Signed with Rangers for 10 years, $252 million
When Alex Rodriguez inked what was then the most lucrative contract in baseball history, it seemed outlandish that a team at the bottom of the AL West would be willing to shell out such an outrageous sum of money for one player. Rodriguez, who just 25 at the time, was eventually dealt to the Yankees, and he earned that contract, winning three MVP Awards and five home run crowns over those 10 seasons. A-Rod may never have lived up to his $275 million restructured deal after the 2007 season, but his other-worldly performance from 2001-10 probably justified Texas' initial offer.
Manny Ramirez, 2000-01
Signed with Red Sox for eight years, $160 million
The Rodriguez/Ramirez class probably marks the last time the baseball world has seen a better pairing of young free-agent position players on the market at the same time. Like so many other players on this list, the Red Sox took advantage of Ramirez's free agency at such a young age. They secured Ramirez's services just as he was entering his prime (he was 28 on Opening Day), and in eight seasons with Boston, Manny hit .312/.411/.588 and carved himself a nice place in Red Sox lore.
AJ Cassavell is a reporter for MLB.com. Follow him on Twitter @ajcassavell. This story was not subject to the approval of Major League Baseball or its clubs.