Rumor roundup: Gordon a hot commodity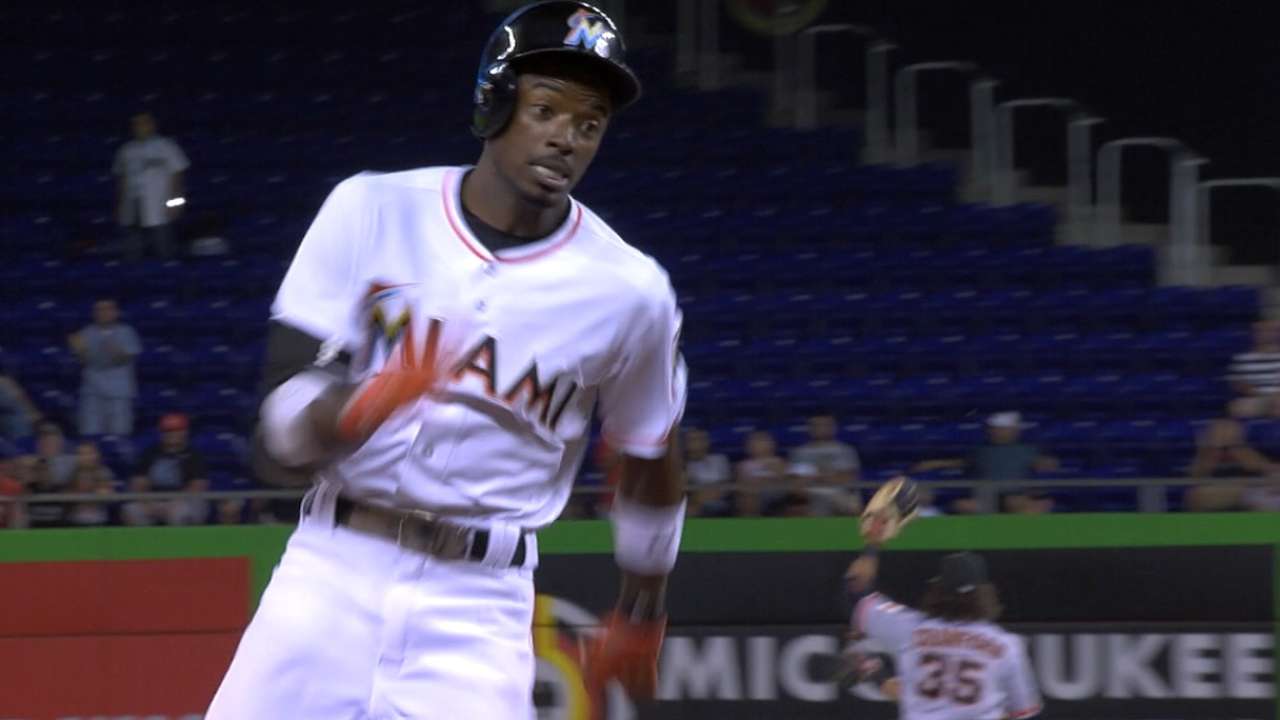 While Marlins ace Jose Fernandez deflected trade rumors regarding his own status on Friday, a prominent teammate of his showed up in the rumor mill on Saturday.
Here's a look at some of the top Hot Stove stories circulating around the big leagues:
Gordon generating interest
The Marlins have "received a ton of interest" in second baseman Dee Gordon this offseason, according to a report in the Boston Globe.
The Marlins have reportedly listened to offers for Gordon, who earned Gold Glove and Silver Slugger awards this year, but any potential deal would have to be a blockbuster including top-tier pitchers under club control in return.
Major League clubs are also showing interest in center fielder Marcell Ozuna and other unnamed Marlins players, according to the same report.
Strong market for O'Day
Darren O'Day is widely considered the top relief pitcher on the free-agent market, and the right-hander has "drawn big interest" from the Nationals, Braves and Dodgers, according to CBS Sports.
The Nats and Braves could be attractive to O'Day, as his wife works in D.C. and his family lives in the Atlanta area. The Red Sox, Royals, Cubs and Tigers are also reportedly in the mix.
O'Day is rumored to be looking for a four-year contract. He went 6-2 with a 1.52 ERA and 82 strikeouts in 65 1/3 innings with the Orioles this year and hasn't had a WHIP over 1.00 since the 2011 season.
Puig unlikely to be moved
The Dodgers are not expected to trade Yasiel Puig this offseason, per the Los Angeles Times, despite reports this week that some players on the team had clubhouse issues with the outfielder.
It makes sense for the Dodgers to hold on to the talented, but mercurial Puig. He's under club control for at least four more seasons and is set to earn $5.5 million in 2016.
Puig is coming off a down year in which he was limited by injury to 79 games, batting .255 with a .758 OPS and 11 home runs. So the return in a potential trade would appear to be limited for the Dodgers. What's more, the club needs Puig's right-handed bat in an outfield that features three left-handed hitters in Carl Crawford, Andre Ethier and Joc Pederson.
Austin Laymance is a reporter for MLB.com. This story was not subject to the approval of Major League Baseball or its clubs.