Web gems, miscues abound in title game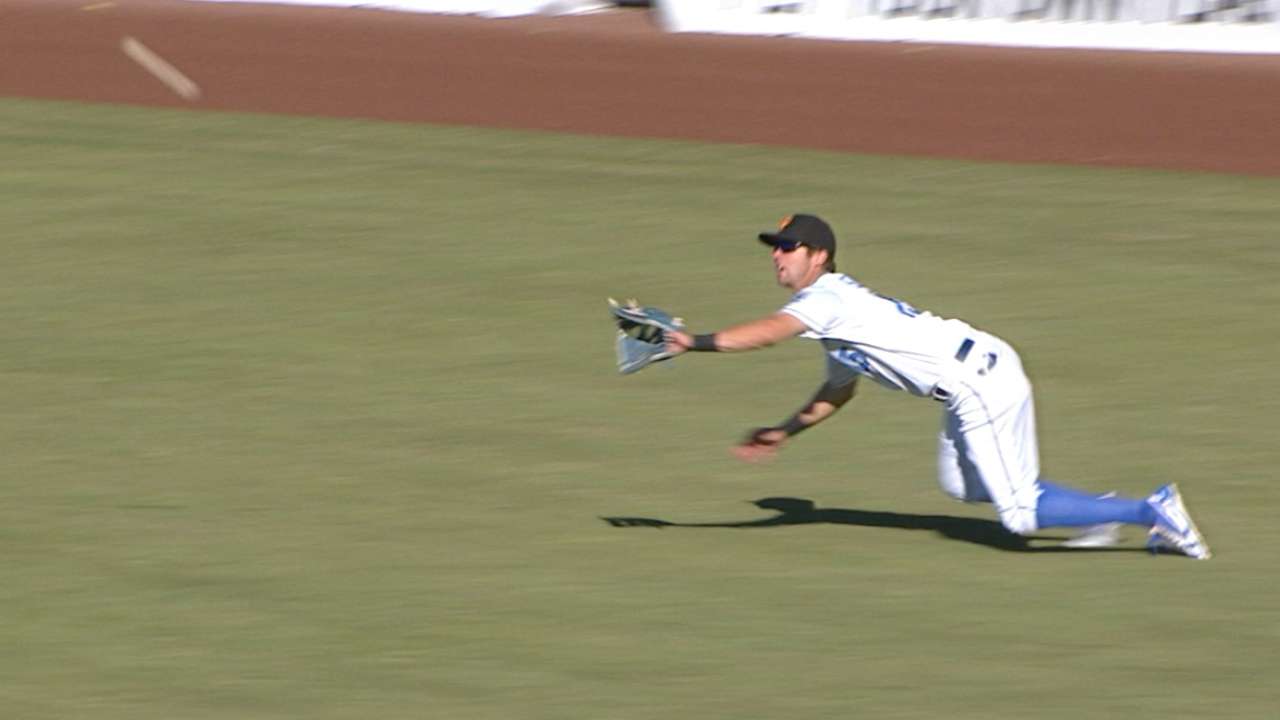 SCOTTSDALE, Ariz. -- The full spectrum of defensive play was on display on Saturday in the Arizona Fall League championship game, which the Scottsdale Scorpions won, 6-4, over the Surprise Saguaros.
Seven errors loomed large on the scoreboard and for a good portion of the game, there were more errors than runs on the board.
"Obviously looking at the scoreboard there's seven errors," said Scottsdale shortstop Christian Arroyo of the San Francisco Giants. "You don't ever like seeing that many errors, but I think it's just a mixture of adrenaline rolling trying to make plays."
• Engel wins Arizona Fall League MVP, batting title
Arroyo, who was 2-for-5 with two runs scored, committed one of those errors. However, he was also responsible for an incredible sliding catch to end the game, which represented the other end of the spectrum -- an impressive collection of web gems.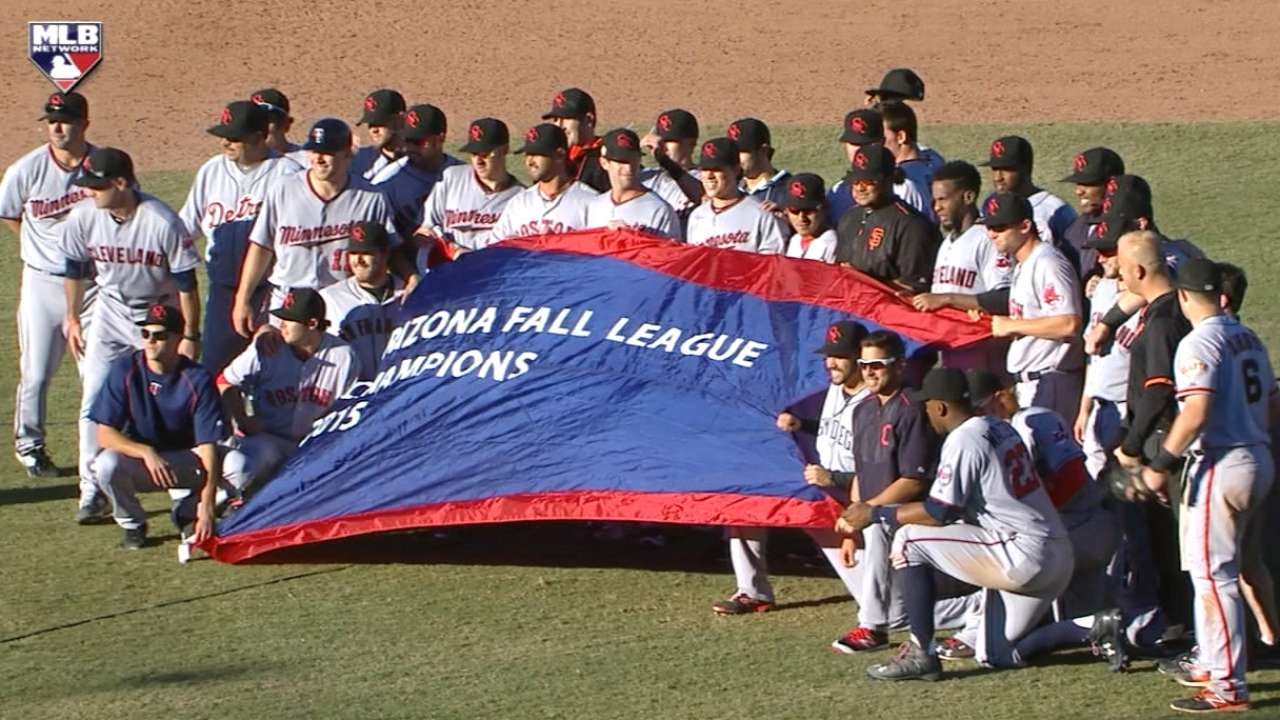 "It was interesting," Scottsdale outfielder Mike Gerber said. "Because we had some plays where it was just incredible catches and then we had some not so incredible. So that's baseball."
The Detroit Tigers prospect found himself on both sides of web gems on Saturday during a span of four batters in which three diving catches were made in the outfield.
In the bottom of the sixth, Gerber made an impressive sliding catch in right field to end the inning. But in the top of the seventh, he was robbed of a hit himself, when Surprise outfielder Bubba Starling of the Kansas City Royals made a diving catch to end the inning.
On the previous play, Yankees outfield prospect Tyler Austin had robbed Cleveland's Clint Frazier with a sprawling catch in left-center.
"Going up to the plate I was just trying to hit the ball hard, have a quality at-bat. Whatever happens after that is out of my control, so props to him. He made a great catch," Gerber said. "And that left fielder for the Yankees, he made a pretty incredible catch too."
Arroyo said that part of the problem might have had something to do with the majority of Fall League participants playing with little to no break since Spring Training.
"If you figure it's Nov. 21, a lot of us have been out here for 10 months playing now. Coming into this game my legs were feeling a little bit heavy that last week but I tried to knock that all away," Arroyo said. "It was kind of rough there towards the end for a little bit but a lot of great plays made too, a lot of diving catches and all around a great game."
Ginger Poulson is a senior journalism student at Arizona State University. This story is part of a partnership between MLB.com and ASU's Walter Cronkite School of Journalism and Mass Communication. This story was not subject to the approval of Major League Baseball or its clubs.