MLB.com Columnist
Anthony Castrovince
Young players who could be on trading block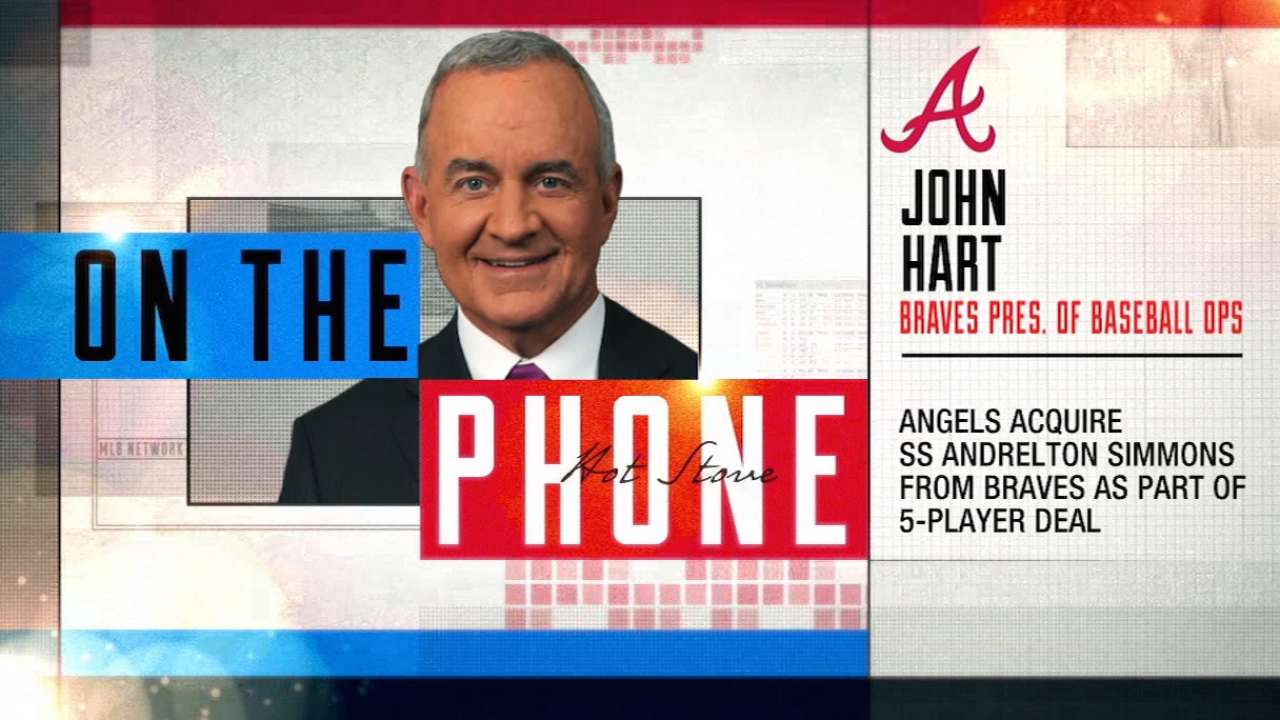 Young, controllable players are the lifeblood of a Major League organization. They are the building blocks upon which everything else revolves. You can't win without an infrastructure, and a cost-controlled athlete with his prime years ahead of him is valuable currency in today's game.
But as we saw with the trade that sent Andrelton Simmons to the Angels last week, sometimes clubs cash in on that currency. The Braves traded the young and controllable Simmons, who is 26 and signed through 2020, for, well, even younger and even more controllable talent from the Angels' farm system.
We might see more of this sort of activity (with varying return packages) before all is said and done this Hot Stove season.
Here are some guys who, like Simmons, will still be south of 27 on Opening Day 2016 who could very well wind up on the trading block, if they aren't there already.
Jackie Bradley Jr., Red Sox
With Mookie Betts very likely entrenched in center field, Bradley, who turns 26 in April, might actually have more value to other clubs than he does to the Red Sox, who could conceivably move him for pitching support and then sign a veteran corner outfielder. His glove isn't wasted in the outfield corner, but it's certainly less of an asset than it would be in the center spot. And Bradley's offensive profile is more suited to center, anyway.
Bradley, who won't be eligible for free agency until after 2020, lit up Spring Training a couple years back, only to take his lumps in his initial break-in at the big league level. But we saw serious offensive strides from him in the second half of a lost season for the Red Sox, as he posted a .267/.352/.539 slash line with 30 extra-base hits in 42 games after the break.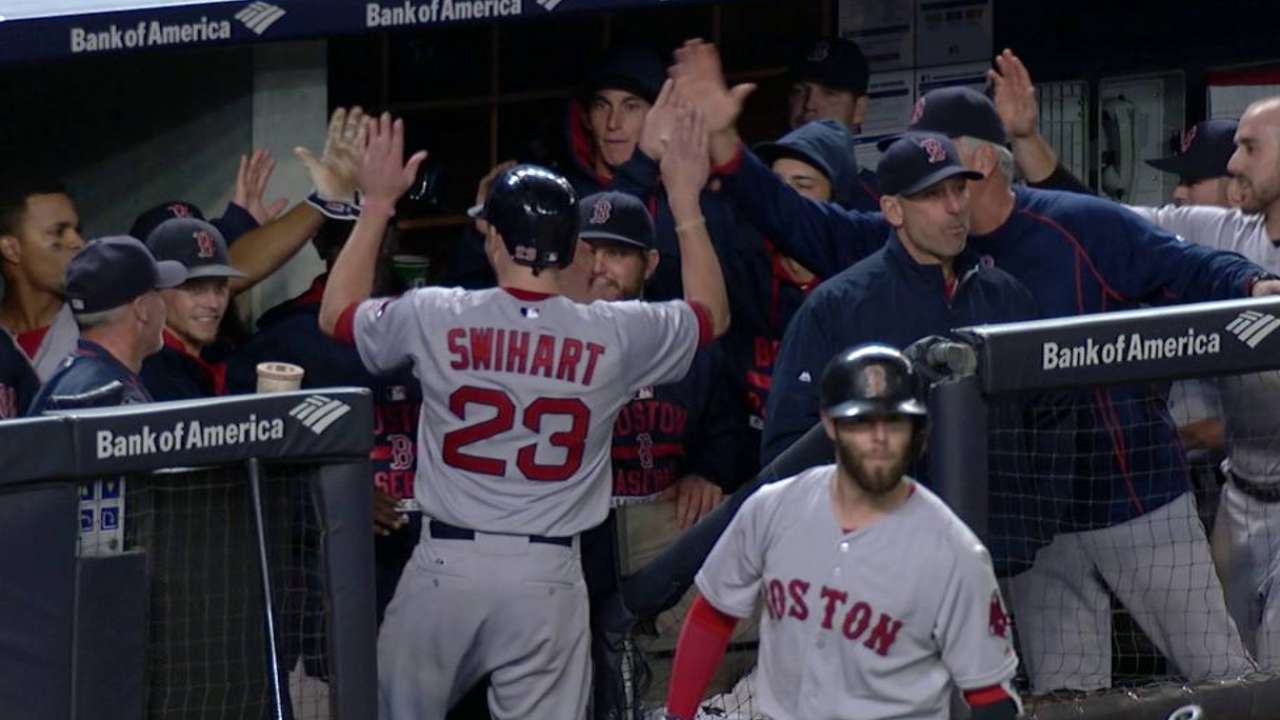 Starlin Castro, Javier Baez or Jorge Soler, Cubs
We know the Cubs have the resources to go out and purchase a premier free-agent pitcher, but their risk-tolerance will be tested with Jon Lester already locked up through at least his age-36 season and Jake Arrieta eligible for free agency after 2017. The Cubs might look at their stash of young position players and ultimately feel they have an opportunity to even the scales -- moving a young bat for an equally young arm.
At a time when so many teams are scrambling for offense, Baez and Soler are very valuable trade chips, because they are the kind of bats you can dream on. Baez will be 23 on Opening Day, and after being dispatched to Triple-A at the start of 2015, he did well to refine some of the holes in his swing that big league pitchers exploited in his initial arrival in '14, though he still has strides to make in that department. Some scouts think Soler could be every bit the cornerstone-type talent National League Rookie of the Year Award winner Kris Bryant has become, but Soler has had trouble staying healthy so far, and you wonder how comfortable the Cubs would feel defensively with Kyle Schwarber in left field and Soler in right at the outset of '16.
Then there's Castro. He was dispatched from his natural position this season, because neither his bat nor his glove were cutting it. But he showed he still has big value to a big league team by making the transition to second and improving in all facets of his game. And with shortstop a traditionally difficult spot to fill, we can't rule out a club taking a chance on a Castro bounceback at that spot and enticing the Cubs with a proper package.
Yasiel Puig, Dodgers
Clearly, there have been distractions associated with the Puig era in L.A., and his injury plagued 2015, in which he was limited to 79 games, was disappointing, to say the least. If the Dodgers move him now, some would see it as selling low. But the Dodgers could probably still get some enticing offers, given the right-handed pop Puig can potentially provide and the reasonable terms ($25 million over three years) of his remaining contract.
Though Puig has yet to put together the MVP-caliber year some expect from him, he's still just 25 years old.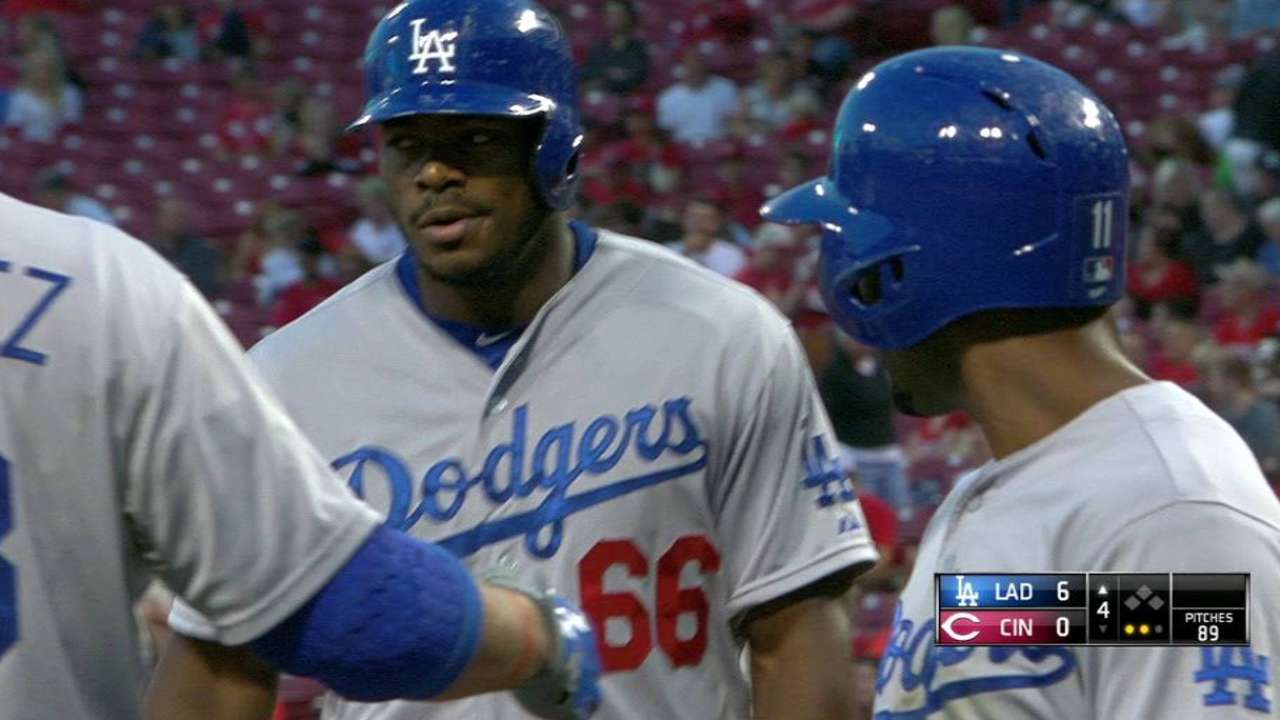 Danny Salazar, Indians
The soon-to-be-26-year-old Salazar doubles as a key cog in the Indians' loaded rotation and a potential trade piece they could use to amplify their offense. We know not to expect the Indians to be big spenders in free agency, and we also know this club has tons of questions, both in the outfield and at first base/DH. While the most likely scenario is that the Indians try to piece something together with value buys on the open market, there are enough eyeballs on Salazar and 28-year-old Carlos Carrasco, in particular, to think a deal is possible.
Salazar started for the Indians in the 2013 American League Wild Card Game after bursting onto the big league scene that summer. He endured sophomore struggles in '14, but rebounded with a strong '15 in which he logged 185 innings over 30 starts with a 3.45 ERA, 195 strikeouts and a 123 ERA+. He won't be eligible for free agency until after '20.
Zack Wheeler, Mets
It's not outlandish to think the Mets could move the 25-year-old Wheeler, because, well, they already did once. Or at least they had a deal in place with Milwaukee before the Carlos Gomez trade famously fizzled out right in front of our eyes.
There is an important distinction to be made here: The Mets were acting in a mode of on-the-fly desperation when they worked on the Gomez trade (and, eventually, the Yoenis Cespedes trade). They might be less likely to deal from any parts of their young starting stash in the cold of winter. But every player has a price, and if Wheeler, who is eyeing a June return from Tommy John surgery, can help bring the Mets some lineup versatility, you never know.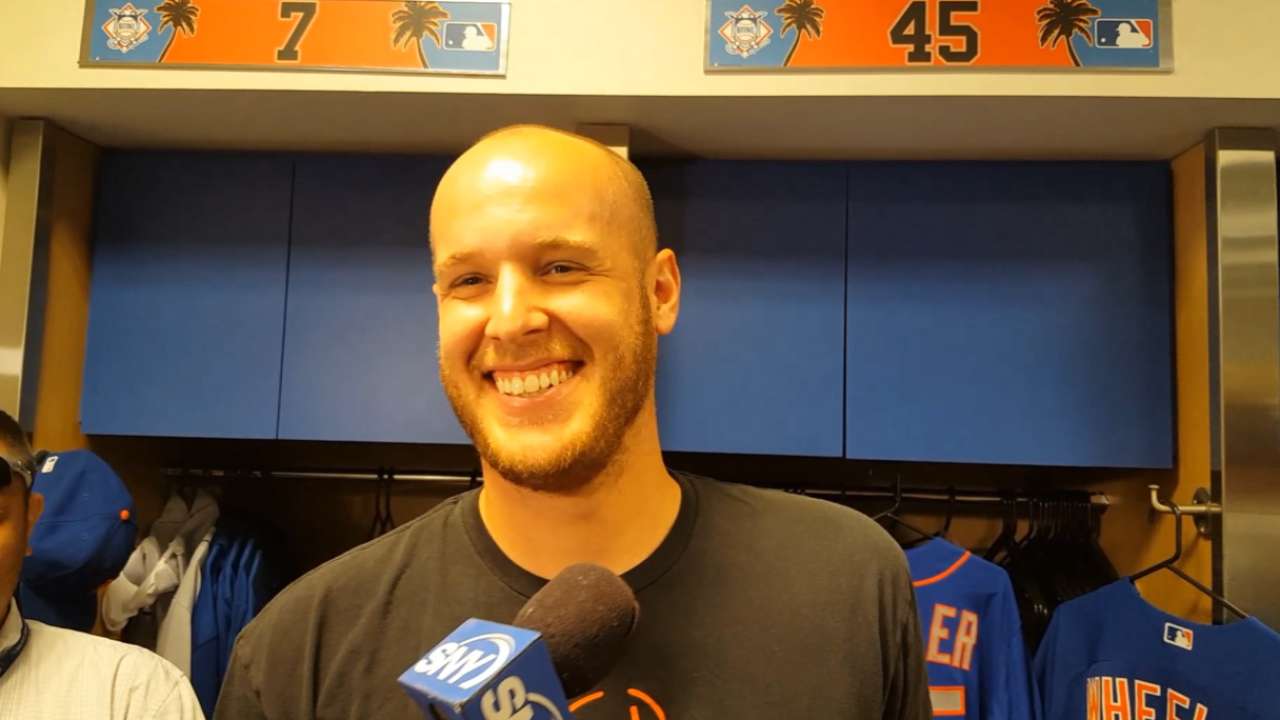 Marcell Ozuna, Marlins
Ozuna, who turned 25 earlier this month and is not eligible for arbitration until after 2016, hit 23 homers in a breakout '14, only to end up spending a good chunk of '15 in Triple-A (or, as he called it, "jail"). The team saw his struggles as an opportunity to give him more developmental time, but the player saw the situation as a not-so-veiled effort to delay his arbitration clock.
With the resulting relations not exactly strong, there is a not-small chance the Marlins move Ozuna this winter to a club that would be willing to bet big on him becoming a more consistent power producer at a premium outfield position.
Dalton Pompey, Blue Jays
The Blue Jays have the depth of outfield options to part with either Pompey or the soon-to-be-27-year-old Kevin Pillar. Pompey was the Opening Day center fielder in 2015, but Pillar had the job by season's end, as Pompey's initial struggles forced him to spend more time at Triple-A Buffalo. Pompey turns 23 next month and is under contractual control through at least '21, so the appeal here is all about upside. And if the Blue Jays shopped him to improve their pitching, they could probably fare pretty well.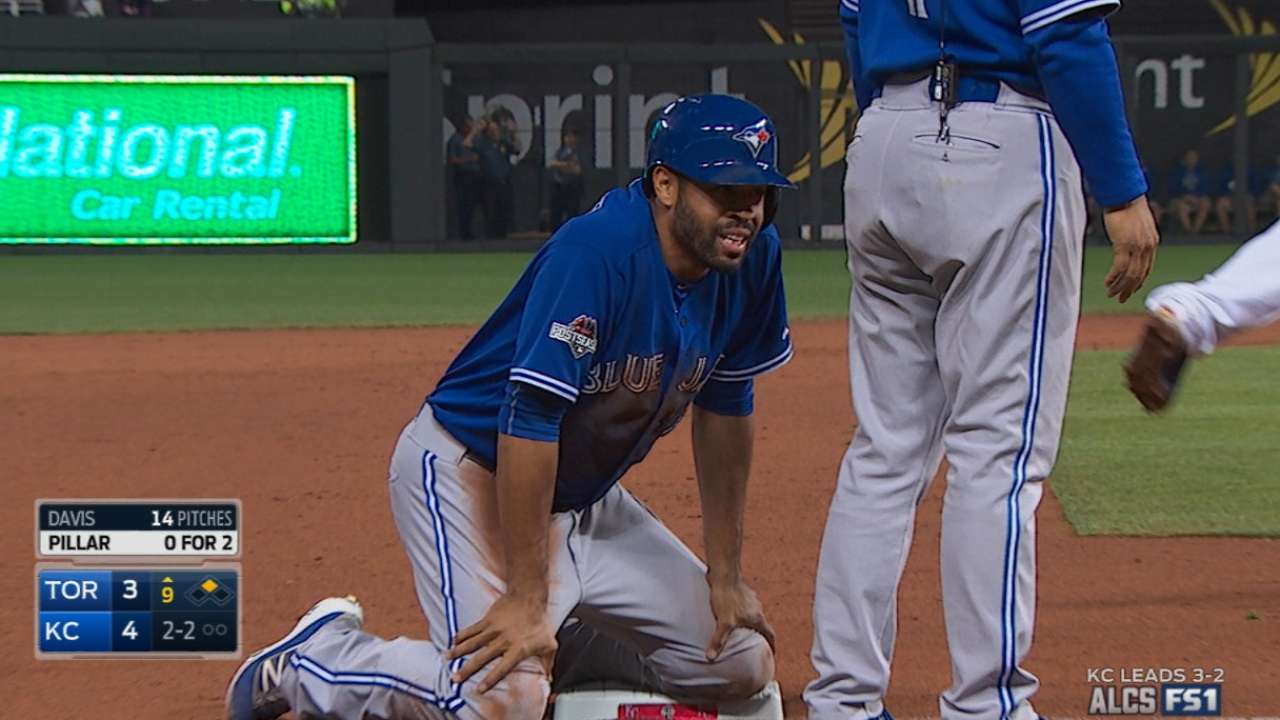 Shelby Miller, Braves
Let's take John Coppolella at his word and assume he won't be moving Freddie Freeman. It's not a bold assumption, because Freeman's big contract (he's owed $118.5 million over the next six years) and the wrist troubles that held him out of action at the end of the season are probably enough to limit his market on some level.
Miller's not exactly likely to be moved, either. Not after an All-Star season in which he was basically everything the Cardinals had once expected him to be. Ignore those 17 losses -- no pitcher got routinely hosed in the realm of run support quite like Miller.
We've already heard Miller's name come up in trade rumors, but we know better than to think that fire always follows smoke in the rumor business. That said, the Braves have obviously been stockpiling arms aplenty in their bid to be competitive by 2017, and we can't rule out Miller, who is 25 and under contractual control through '18, getting moved for some long-term position-player support.
Ender Inciarte, D-backs
A.J. Pollock will be the guy teams ask for from a D-backs team with outfield depth and needs on the pitching staff. Inciarte might be the guy they actually get. He's not nearly as polished as Pollock, but Inciarte is no slouch. Though his bat rated as basically league average last season (.303/.338/.408), this is one of the better gloves in the game. Per Baseball Reference, Inciarte has tallied 52 defensive runs saved over the past two seasons -- just one fewer than Simmons in that span. And as we saw in the haul the Angels gave up to get Simmons, teams value the kind of middle-of-the-diamond defense Inciarte could deliver with a full-time shift to center. Inciarte is 25 and will be eligible for arbitration for the first time following the 2016 season.
Anthony Castrovince is a reporter for MLB.com. Read his columns and follow him on Twitter at @Castrovince. This story was not subject to the approval of Major League Baseball or its clubs.