MLB.com Columnist
Hal Bodley
The evolution of the manager-GM relationship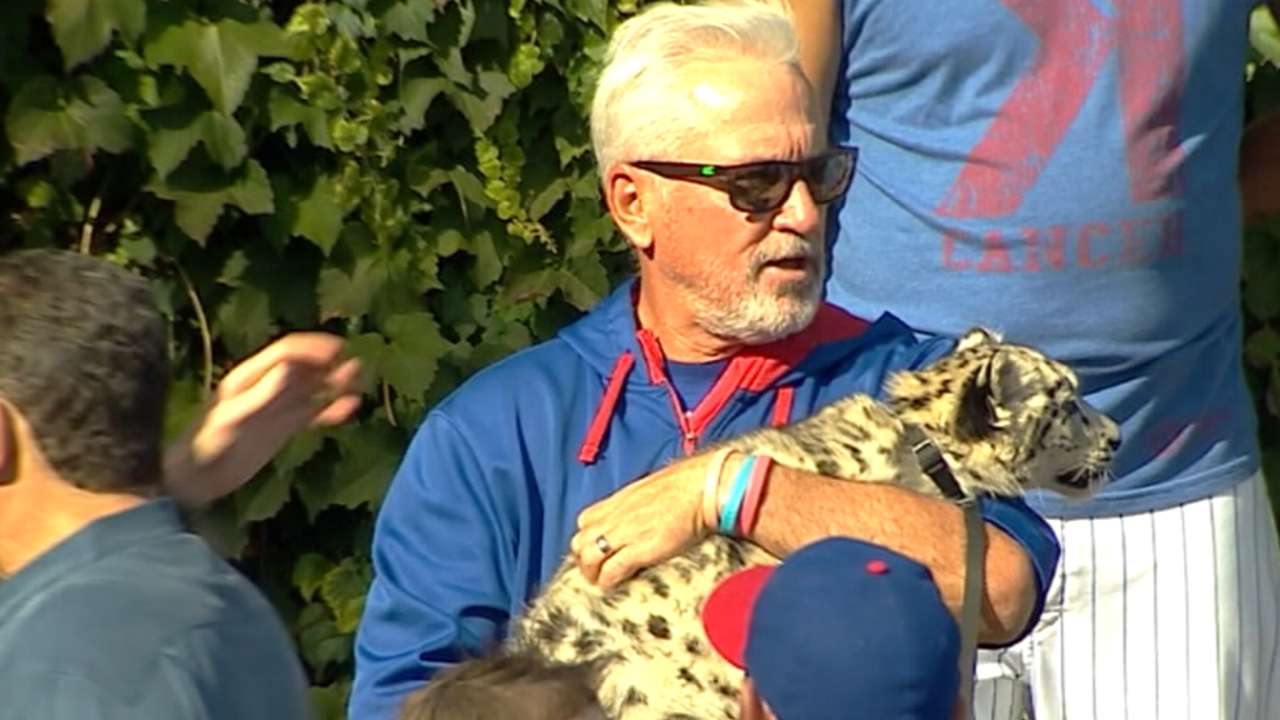 It's been almost 58 years since I began this unbelievable journey, armed with a tired portable typewriter, of reporting about the greatest game ever invented -- baseball.
Several weeks ago, when the Phillies appointed young Matt Klentak -- he's just 35 -- to be their general manager, it reminded me how much baseball has changed in the five-plus decades I've been writing about it.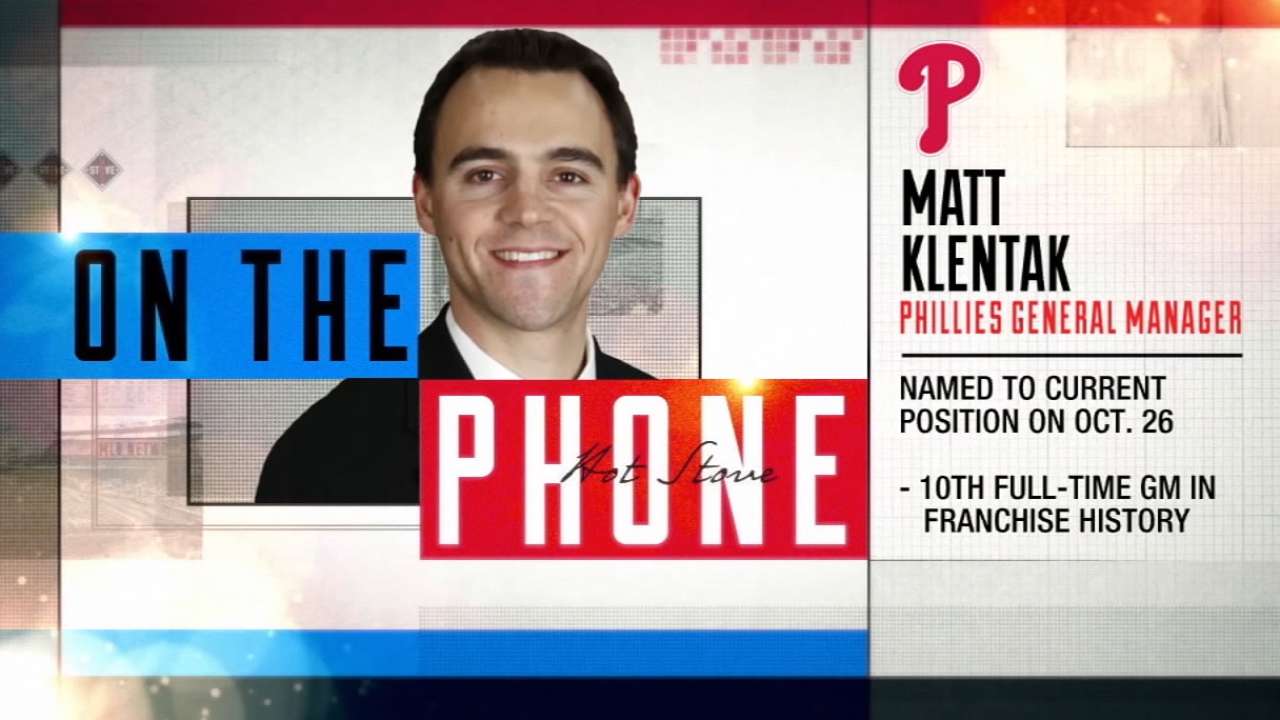 And before Klentak, about a year ago, 37-year-old Kevin Cash, who'd never managed a baseball game at any level, took over the Tampa Bay Rays for the legendary Joe Maddon.
When Joe Torre, Tony La Russa and Bobby Cox were elected to the Hall of Fame in December 2013, it signaled the end of an era. They were the faces of their teams, each just as much a celebrity as the players who controlled their teams' destinies.
If that era of the rock-star manager has passed, so has the role of general manager as we once knew it.
I believe at no time in its history has the way the game is managed changed as much as it has the last 10 years -- from the executive suite to the dugout.
Most managers today are an extension of their general manager, and that job description alone has dramatically changed.
The GM in title still exists, but for many teams there's the president of baseball operations, senior advisors, etc., etc. During the past four months, there have been 11 major changes in front offices.
Virtually every decision is tied to computer-generated analytical studies of players and teams. Seldom are seat-of-the-pants decisions made.
John Schuerholz is one of the most successful general managers in baseball history. He's now president of the Atlanta Braves, but during his 26 years as GM, he led them to a record 14 division titles.
"Yes, the role of the general manager has changed," he said. "The manager-GM relationship, on its principal merits, is essentially the same -- the communication between the GM and the manager as it relates to the construct of the team, what players you need, what character you want, what personalities and blend are best."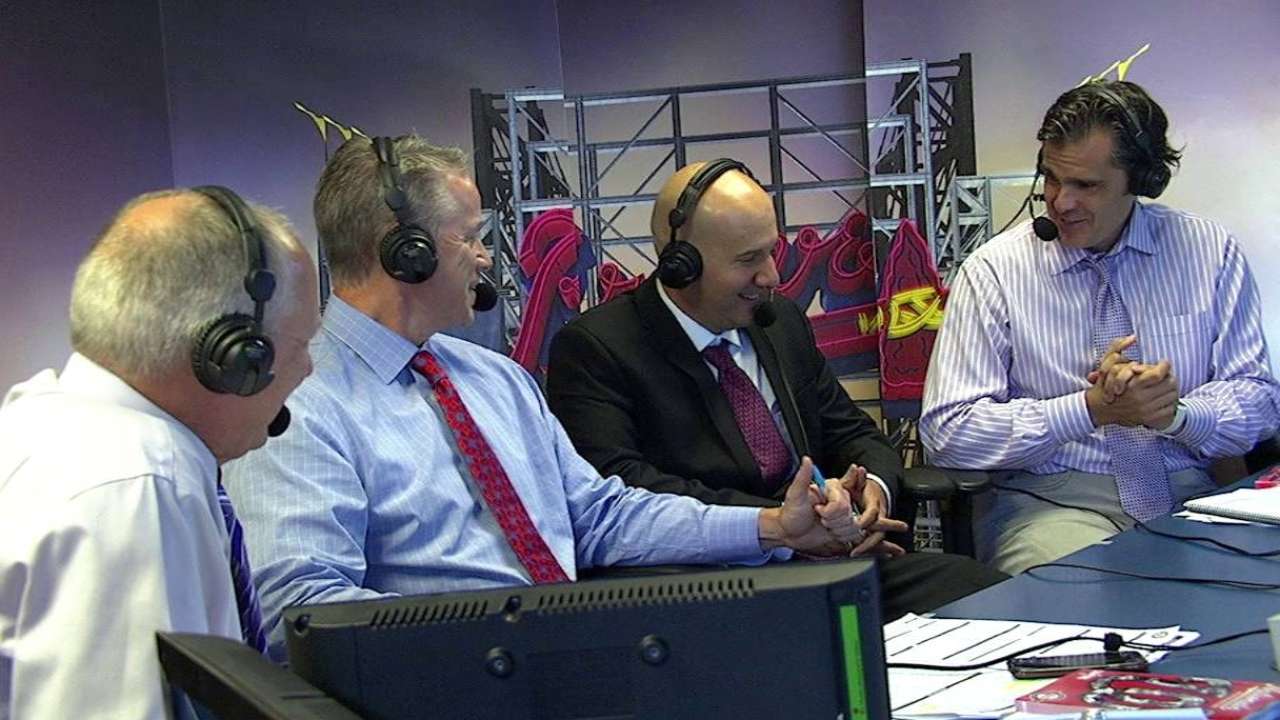 Schuerholz says the complexities of the relationship are greater because of technological advancements in communication. "There's instantaneous information accessibility because of online media," he says. "Now, issues can become a public matter before action has been taken."
With many teams, it's coming down to traditional baseball vs. analytical baseball. No longer are general managers and managers grassroots baseball men who grew up in the game and paid years and years of dues climbing the ladder.
Instead, they're coming from such Ivy League universities as Dartmouth, Princeton and Harvard. Economics and other subjects that give them expertise to embrace the depth of analytics used in the game today are preferred to old-fashioned majoring in baseball.
"These guys may have attended Ivy League schools, but they don't matriculate directly from their last class to the desk of general manager," said Schuerholz. "Most of them have worked in baseball in one function or another, whether it be with an individual club or working in the Commissioner's office. They got exposure to the administration and management requirements of running a Major League team.
"Theoretically, with those degrees and that educational background, they're bright young people who happen to love and embrace baseball. In modern-day ownership of Major League teams, it's not only comfortable with that kind of general manager talent, but owners seek it out."
Klentak, for example, was captain of Dartmouth's baseball team, but his management savvy, which landed him jobs with the Orioles, the Angels and in the Commissioner's office prepared him for the coveted position with the Phillies.
"The omnipotent manager is no longer going to exist," said Maddon, now with the Cubs and just named NL Manager of the Year. "In the next several years, teams are going to revolve around managers and general managers and front offices."
Maddon believes there has to be a solid marriage between the front office and the field skipper. Old techniques no longer work.
Like it or not, analytics are the driving force in today's baseball. Most teams have created departments with personnel who spend their days researching statistics, attempting to get an edge over opponents. Teams are even permitted to have laptops in their dugouts, although they cannot be connected to WiFi.
Schuerholz reiterates the GM-manager relationship has to remain strong, but, "One of the two must have an understanding and a comfort level with analytics and sabermetrics. It's usually the general manager. Today, modern-day managers -- if they're going to have a comfortable relationship with their general manager -- will be better served if he accepts the value of analytics and sabermetrics. If the two of them are polar opposites, as it relates to their philosophies on that, it just won't work."
I remember sitting down with Don Zimmer shortly before he died in June 2014, talking about how the roles of managers and GMs have changed.
Laughing, Zim insisted it's not that new.
When Zimmer played for the Cubs (1960-61), team owner Philip K. Wrigley decided to introduce his version of analytics to baseball.
"He had this huge IBM computer installed and had his people enter information and stats of all the players in the National League," said Zimmer. "And it was after the 1960 season he got the brainchild of his College of Coaches."
The plan was to have from eight to 12 managers rotating throughout the Cubs system with each at one time or another becoming "head coach."
"There would be no manager, but with revolving coaches," Zimmer said. "Mr. Wrigley said they'd be going back and forth from our Triple-A club. The theory was that while one of them was serving as head coach, the others would devote their time to teaching the finer points of baseball to the players.
"There was Vedie Himsl, Harry Craft, Elvin Tappe and Lou Klein. Of that group, only Craft had managed in the Majors. That didn't matter to Mr. Wrigley. The idea was to educate us. Obviously, it didn't work out."
Hal Bodley, dean of American baseball writers, is the senior correspondent for MLB.com. Follow him @halbodley on Twitter. This story was not subject to the approval of Major League Baseball or its clubs.