In time for Festivus, Seinfeld earns Esurance Award
Comedian's tweet about new favorite Met Cespedes wins Best Social Media Post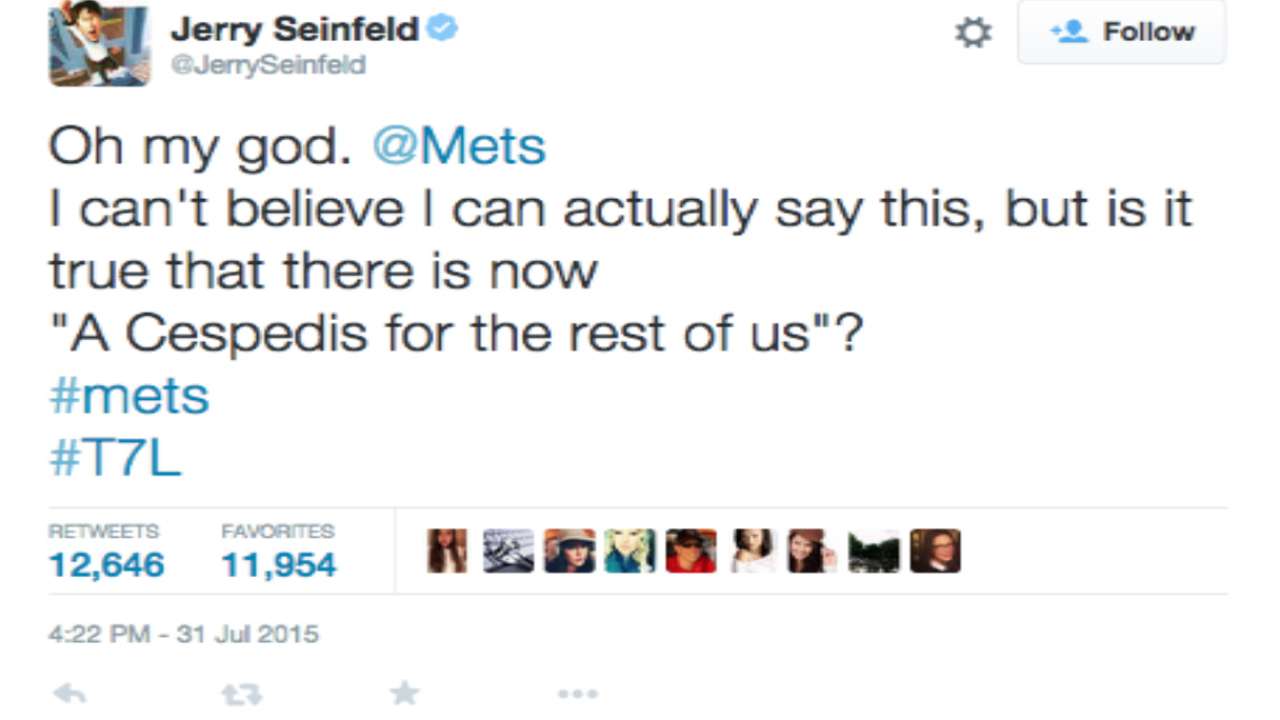 NEW YORK -- Consider this a worthwhile feat of strength: four months later, Jerry Seinfeld's tweet has over 12,600 retweets and 11,900 likes. Never has the intersection of Seinfeld's comedy career and Mets fandom been any more memorable.
Seinfeld's favorite team had just traded for outfielder Yoenis Cespedes on July 31, when the comedian chimed in with a response on Twitter: "Oh my god. @Mets I can't believe I can actually say this, but is it true that there is now 'A Cespedis for the rest of us'?" It was, of course, a reference to the popular "Festivus" episode of his long-running sitcom, "Seinfeld." On Friday, that tweet won the comedian a 2015 Esurance MLB Award for Best Social Media Post.
• Complete Esurance MLB Awards coverage
The Esurance MLB Awards annually honor Major League Baseball's greatest achievements as part of an industry-wide balloting process that includes five components, each of which accounts for 20 percent of the overall vote: media, front-office personnel, retired MLB players, fans at MLB.com and Society for American Baseball Research (SABR) voters.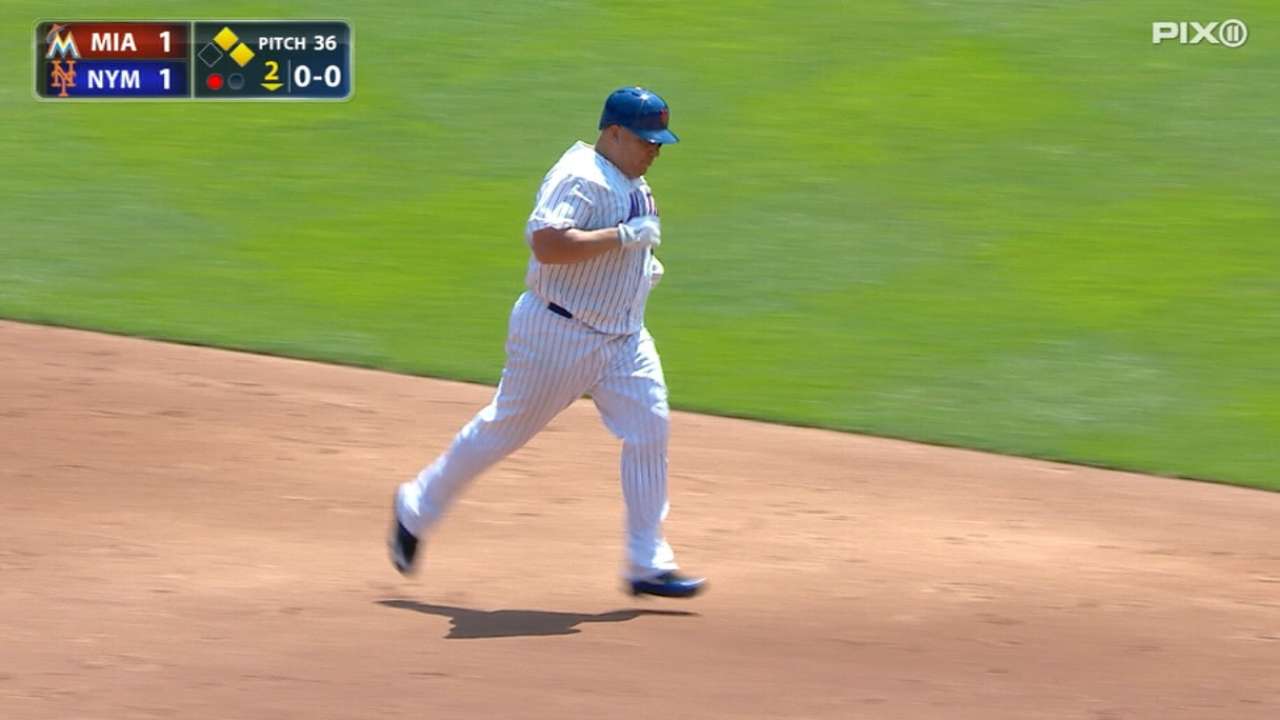 Individual awards were presented for 22 separate categories, including Best Major Leaguer, Everyday Player, Bounceback Player, Social Media Personality and Postseason Performer. Winners were also recognized for the year's Best Offensive Play, Defensive Play, Moment, Single-Game Performance, Social Media Post, Celebrity Fan and Fan Catch.
• Rose wins Esurance MLB Award for Colon double call
Manager and executive winners will be announced at the Winter Meetings in December.
Nominees were judged on their bodies of work from the entire year -- from Opening Day through the postseason -- and selected after a careful review of all 30 clubs. Winners in all 24 categories receive a Greatness in Baseball Yearly (GIBBY) trophy.
A well-known Mets fan for decades, Seinfeld has gone as far as to use Keith Hernandez as a guest star on his show, also twice calling an inning in the SNY booth alongside Gary Cohen, Hernandez and Ron Darling. Multiple times during this year's postseason, Seinfeld was spotted catching games -- and making some unique facial expressions -- with fellow comedian Chris Rock.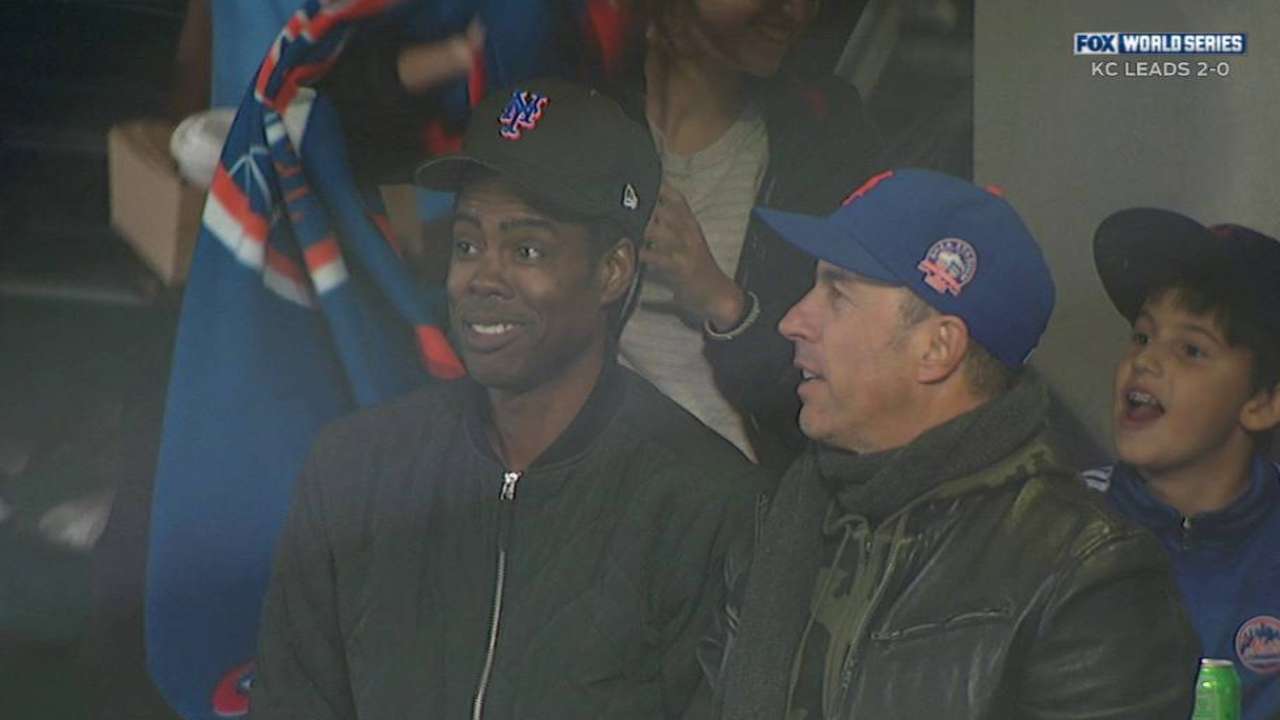 That's what made his tweet about Cespedes -- a play on Frank Costanza's declaration of "A Festivus for the Rest of Us!" in a 1997 episode of "Seinfeld" -- so memorable. The spelling and grammatical errors seemed only to add to the comedian's sheer jubilation, allowing him to beat out a picture gallery of the Chicago Cubs' pajama party and a photo of Giancarlo Stanton "disrespecting" a Kit Kat bar for the Esurance MLB Award. There were 12 candidates in total.
Oh my god. @Mets I can't believe I can actually say this, but is it true that there is now "A Cespedis for the rest of us"? #mets #T7L

— Jerry Seinfeld (@JerrySeinfeld) July 31, 2015
Seinfeld's tweet also wound up spring-boarding him into a full-blown love affair with the work of Cespedes, who led the Mets to the postseason with 17 homers during one 31-game stretch. From the non-waiver Trade Deadline forward, Seinfeld tweeted multiple times at Cespedes directly, even earning an invitation from the outfielder to eat Cuban sandwiches together. During the World Series, Seinfeld went as far as to pick out a place -- Manhattan's Café Habana.
No word on whether the two ever got together, though perhaps the upcoming Festivus season, bonding over Seinfeld's new Esurance MLB Award, would be the most appropriate time.
Anthony DiComo is a reporter for MLB.com. Follow him on Twitter @AnthonyDiComo and Facebook, and listen to his podcast. This story was not subject to the approval of Major League Baseball or its clubs.