Braves send Maybin to Detroit for two lefties
Atlanta deals from outfield depth to add arms to system, gain financial flexibility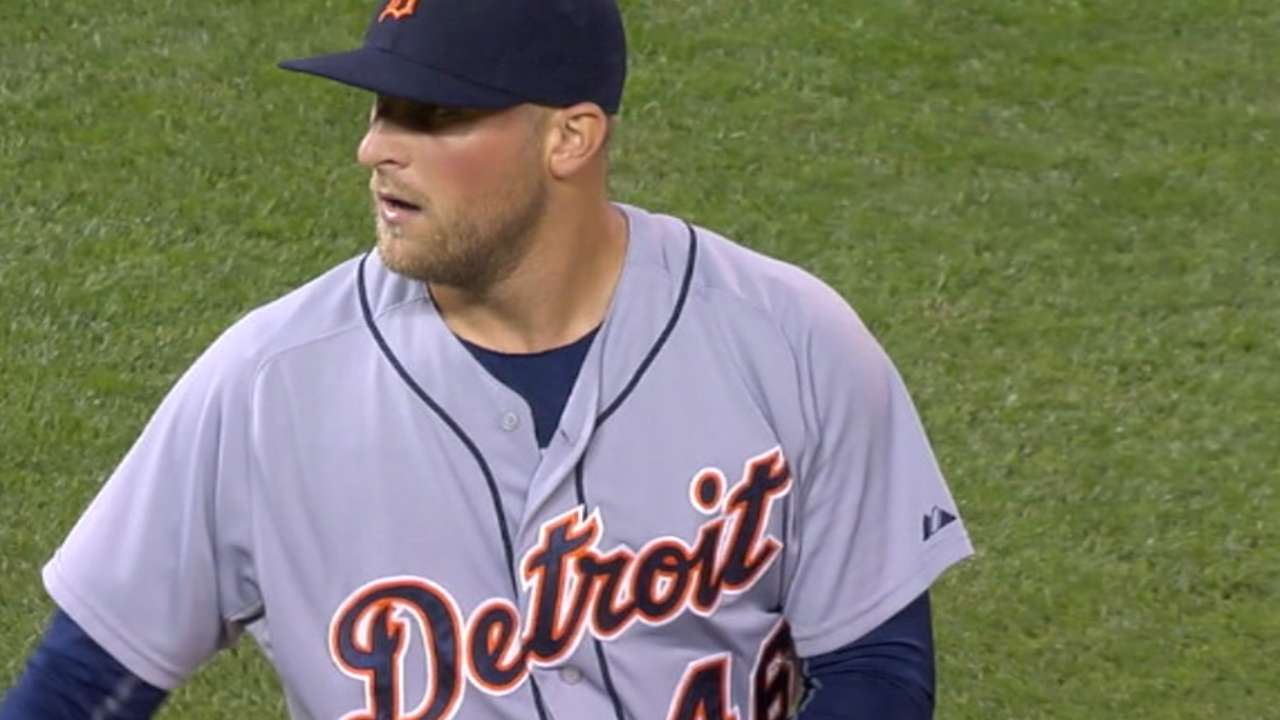 ATLANTA -- Cameron Maybin was arguably Atlanta's most valuable player during the first half of this past season. But the veteran outfielder now stands as the latest experienced piece the Braves have moved to add to their pitching crop and create some financial flexibility.
Maybin was traded to the Tigers in exchange for left-handed relievers Ian Krol and Gabe Speier early Friday evening. This deal added a couple more arms to Atlanta's system and provided the Braves a savings of approximately $6.5 million.
"A big part of our plan has been to add as many pitching prospects as we can, while at the same time creating as much financial flexibility as possible," Braves general manager John Coppolella said. "This trade carries out both of those tenets."
With the money saved courtesy of this trade, the Braves could attempt to address some other areas of need, namely their bullpen.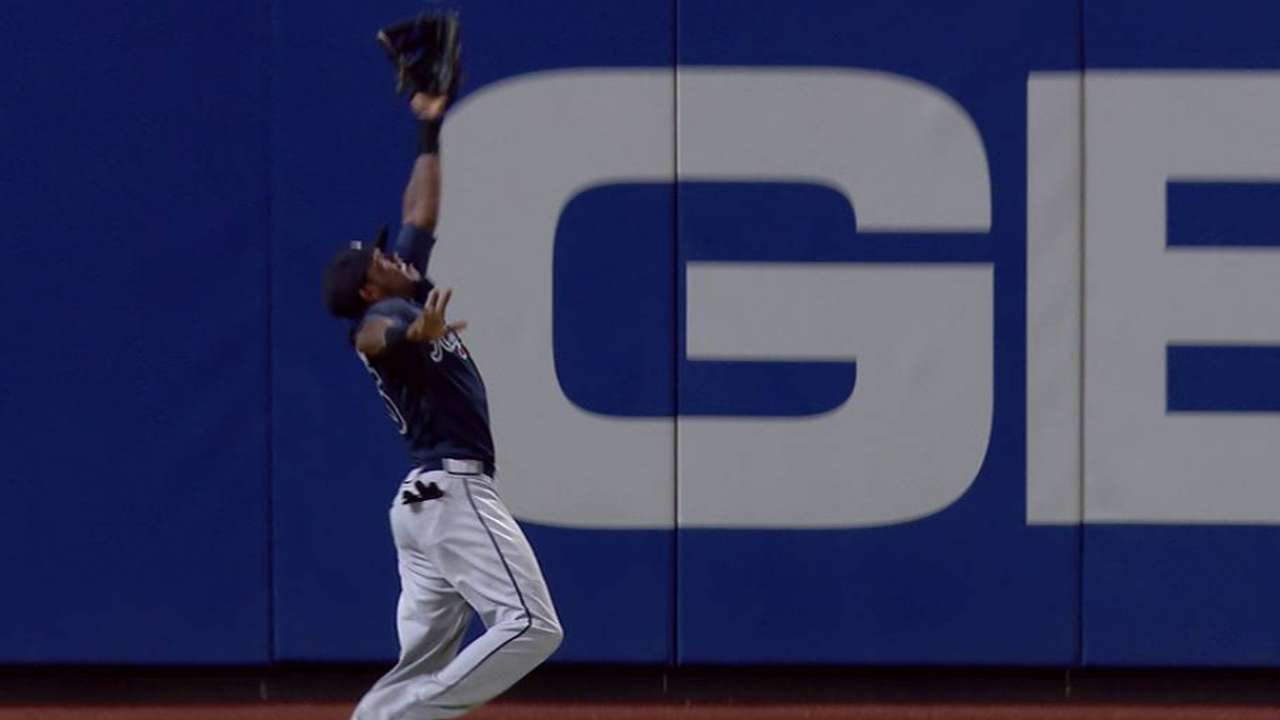 Though it might not be an impressive mix, the Braves possess a crowded mix of outfielders that includes Michael Bourn ($14 million) and Nick Swisher ($15 million), who will both carry bulky contracts into the upcoming season. Swisher will serve as a backup to Hector Olivera in left field. Bourn could handle the center-field duties until rising prospect Mallex Smith is deemed ready at some point during the season.
Because they knew they would not be able to trade Bourn or Swisher, the Braves opted to move Maybin, who rejuvenated his career while hitting .267 with a career-high 10 homers and a .697 OPS with Atlanta in 2015. The 28-year-old outfielder spent his first three professional seasons (2005-07) with the Tigers.
"We felt this was a good opportunity to deal from an area of strength and continue to add pitching," Coppolella said. "We really like the two arms that we got ... it's hard finding left-handed pitching. We feel like we got some guys that can get better."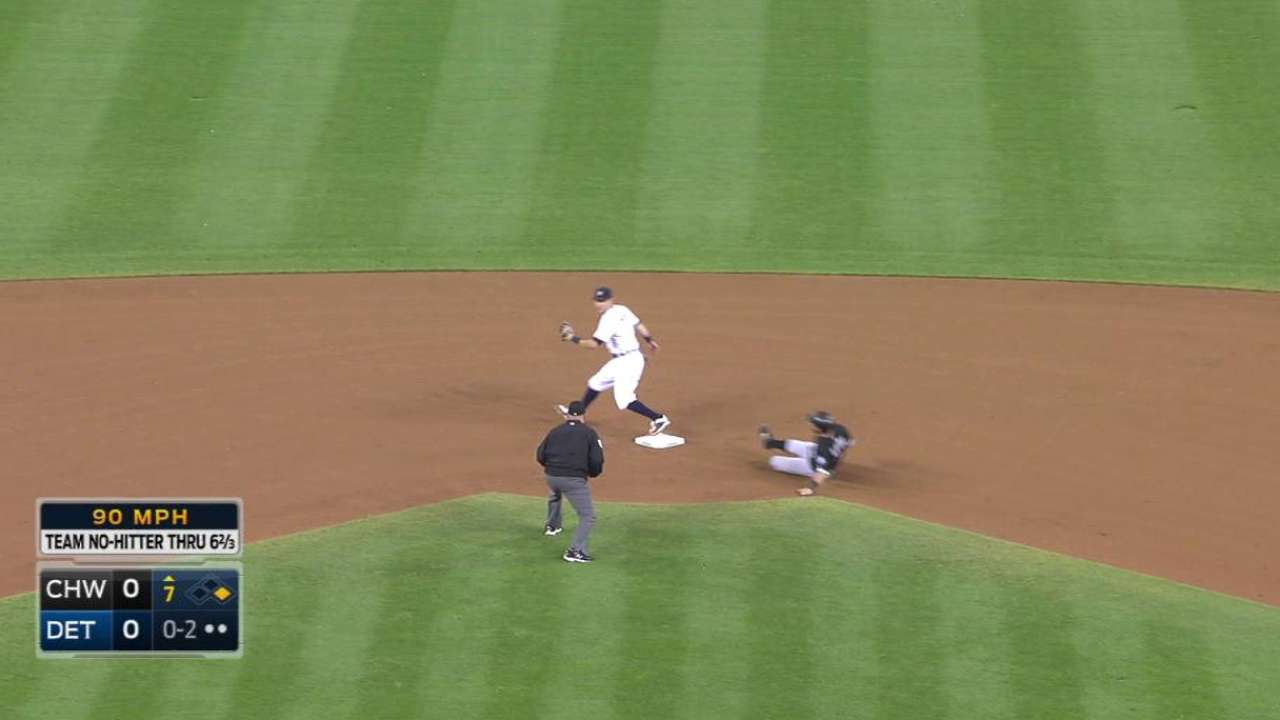 Krol made a good first impression as he produced a 3.95 ERA in the 32 appearances he made as a rookie for the 2013 Nationals. The 24-year-old southpaw didn't fare as well with the Tigers the past two seasons. As he produced a 5.79 ERA over 33 appearances this year, he allowed left-handed hitters to produce a .326 batting average and a .442 on-base percentage.
Krol features a fastball that sits around 94 mph and a slider that has shown some promise. The Braves are hoping that he might encounter the same kind of success Eric O'Flaherty did after Atlanta claimed him off waivers before the 2009 season.
"We have faith in [pitching coach] Roger McDowell, and he has helped a lot of guys like Ian Krol," Coppolella said. "When we got Eric O'Flaherty, he had a 20.25 ERA, and a few years later through hard work with Roger, he became the first reliever to produce a [sub-1.00] ERA with at least 70 appearances. I don't have any idea if that is going to happen with Ian Krol, but there is a lot of talent and he's just 24 years old. He's had some past big league success."
Speier stands as an unproven commodity. The 20-year-old southpaw spent portions of the past two seasons in the Gulf Coast League and then produced a 2.86 ERA over 33 appearances for Class A West Michigan this year.
Mark Bowman is a reporter for MLB.com. This story was not subject to the approval of Major League Baseball or its clubs.