Rizzo ranks fourth in NL MVP voting
First baseman garners three second-place votes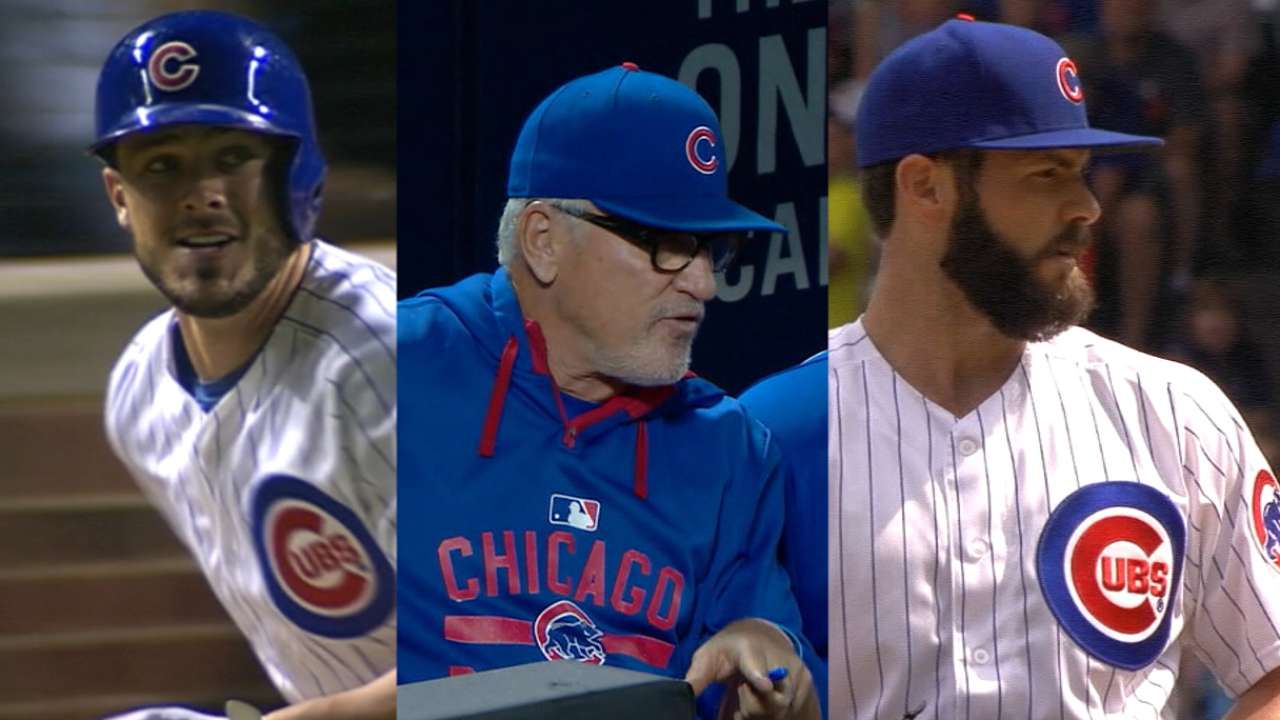 Nationals outfielder Bryce Harper was the Baseball Writers' Association of America's unanimous selection for the National League MVP Award on Thursday, but the Cubs' breakthrough season did not go unnoticed.
First baseman Anthony Rizzo finished fourth for the award while ranking as high as second on three ballots. Jake Arrieta, who'd been honored as the BBWAA's NL Cy Young Award winner on Wednesday night, finished sixth. And BBWAA NL Rookie of the Year Kris Bryant finished 11th.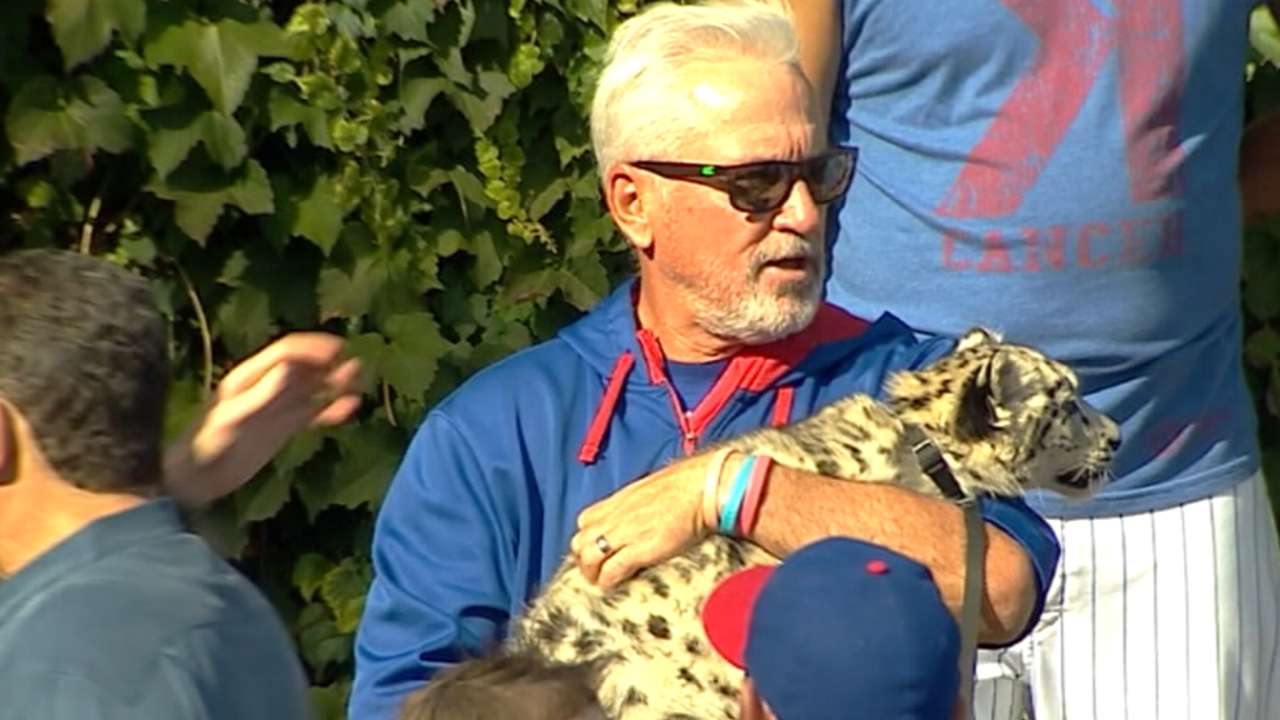 Including Joe Maddon's victory in the NL Manager of the Year race, the Cubs were the first team since the 2001 Mariners to win three of the four BBWAA Awards, and the first NL team since the 1991 Braves. Since the BBWAA added Manager of the Year to the awards slate in 1983, only 13 teams have won three of the four honors. No team has ever swept all four.
NL MVP VOTING
Player, club
1st
2nd
3rd
4th
5th
Points

Bryce Harper

, WSH
30
420

Paul Goldschmidt

, ARI
18
3
1
3
234

Joey Votto

, CIN
1
6
6
9
175

Anthony Rizzo

, CHC
3
4
7
4
162

Andrew McCutchen

, PIT
1
4
3
4
139

Jake Arrieta

, CHC
5
3
2
134

Zack Greinke

, LAD
2
5
4
1
130
"The spotlight is shining from Wrigley Field, and you just have to believe that's going to attract other people who want to be there," Maddon said on Tuesday after winning his award.
In a voting system that awarded 14 points for a first place vote, nine points for second, eight points for third and on down to one point for a 10th place vote, Rizzo was the Cubs' top MVP finisher with 162 points. He trailed Harper (420 points), runner-up Paul Goldschmidt of the D-backs (234 points) and Joey Votto of the Reds (175 points). It was the best finish for a Cubs player since Derrek Lee was third in 2005 NL MVP balloting.
Arrieta tallied 134 points and actually had the second-most second-place votes (five) behind Goldschmidt. He's the first Cubs pitcher to finish in the top 10 of MVP balloting since Mark Prior was ninth in 2003.
Bryant ranked as high as third on one ballot and tallied 34 total points.
"I think there is a way to top this year, and that's to win a World Series," Bryant said on Monday. "We kind of got a taste of the playoffs this year and came up a little short. I think heading into next year, this whole experience is going to help myself and our whole team in general."
Adam McCalvy is a reporter for MLB.com. Follow him on Twitter @AdamMcCalvy, like him on Facebook and listen to his podcast. This story was not subject to the approval of Major League Baseball or its clubs.