Cashman open to inquiries about all players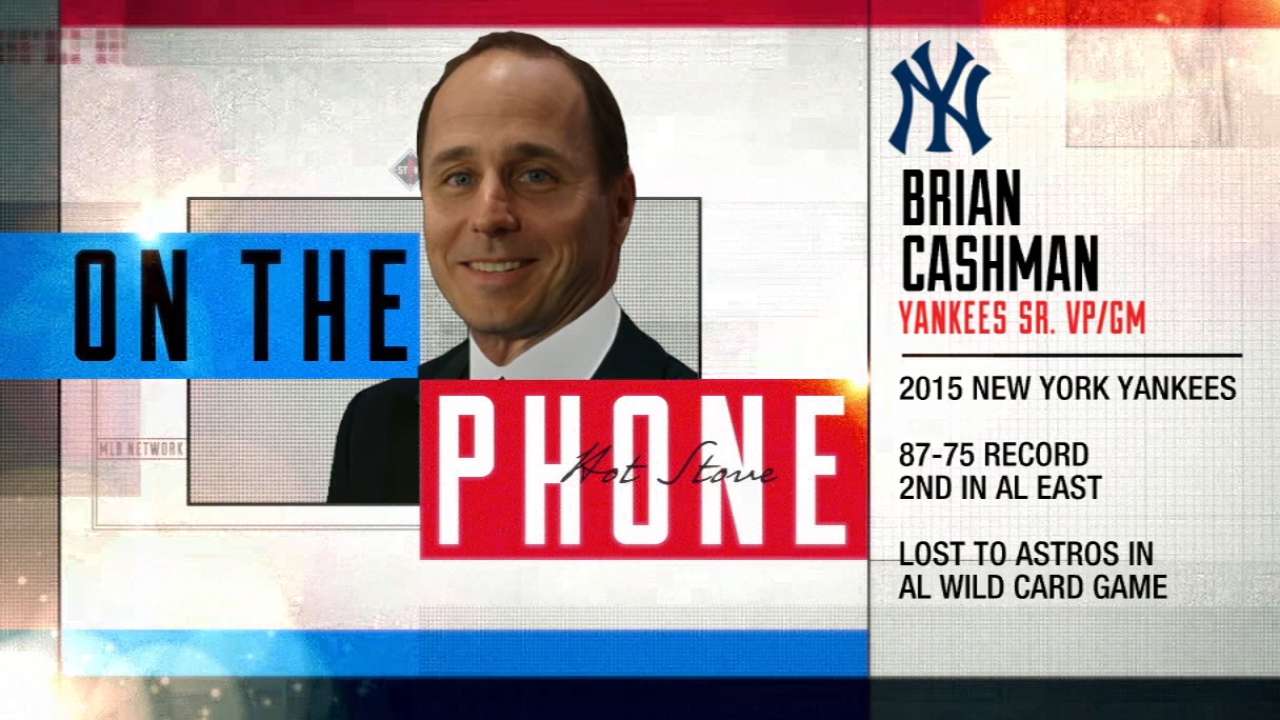 NEW YORK -- The Yankees continue to be "open to anything" and willing to listen to inquiries about any of their players, general manager Brian Cashman said on Thursday, with the club seemingly more likely to engage the trade market over the free-agent pool.
"I've got my ears open on big names, small names," Cashman said. "I think the trade activity has been very aggressive -- more so than any winter I can recall."
New York has already made one substantial deal this offseason, acquiring outfielder Aaron Hicks from the Twins for backup catcher John Ryan Murphy. Cashman said that he continues to have dialogue with numerous teams, with second base and starting pitching identified as their primary areas of interest.
Managing general partner Hal Steinbrenner stated this week that he still does not believe the Yankees should need to field a $200 million-plus payroll to win the World Series, and so it appears likely that the Yankees will continue to search for another young, high-ceiling player they can develop.
Last year, they seemed to strike at the right times on right-hander Nathan Eovaldi and shortstop Didi Gregorius; they hope to have done the same with Hicks.
"I think we're going to enter winter the same way this year as we did last year: open to any dialogue," Cashman said. "It may lead to some pretty dramatic stories. We'll see."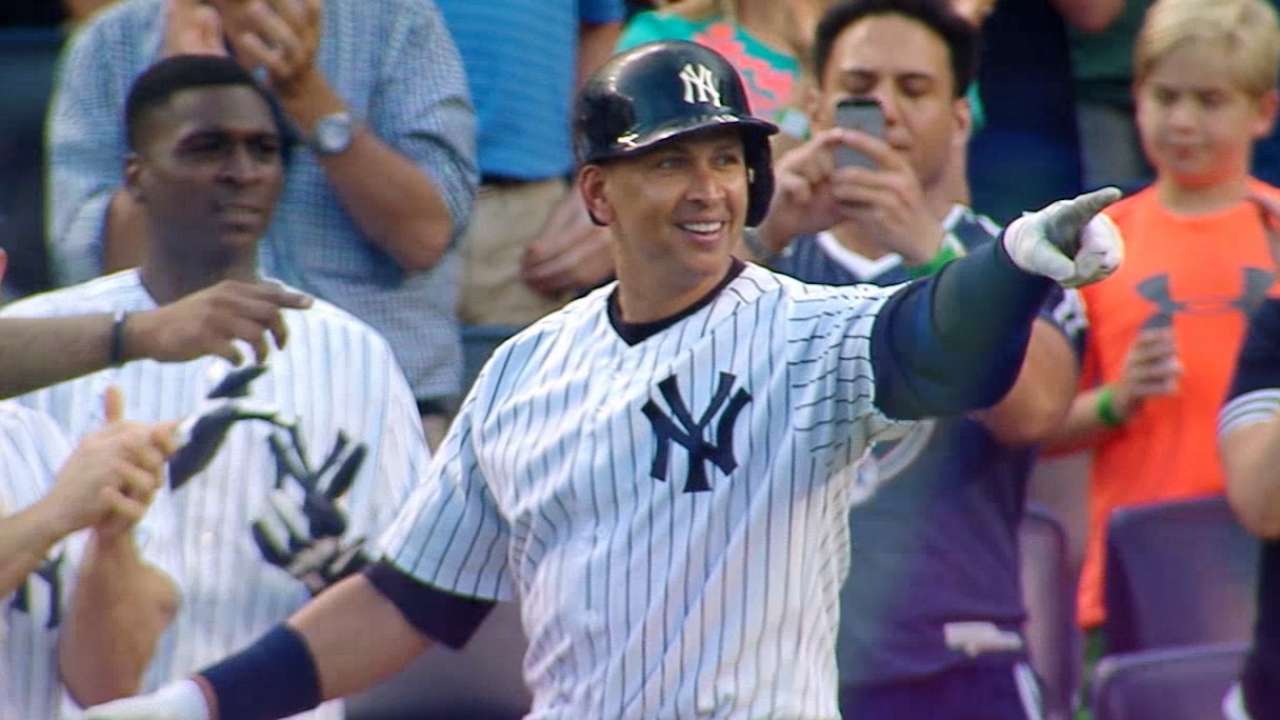 Among the juiciest rumors are deals that could involve outfielder Brett Gardner and closer Andrew Miller, who each have three years remaining on their contracts yet could bring an appealing return as trade chips.
The Yankees would like to improve upon the second-base tandem of Dustin Ackley and Rob Refsnyder, and will seek depth for a rotation in which Masahiro Tanaka, Michael Pineda, Eovaldi and CC Sabathia all spent time on the disabled list this past season, plus Ivan Nova's ongoing return from Tommy John surgery.
"Even if we had five guys with pristine health and high-end performance, I come from a horse background," Cashman said. "They're like racehorses; they can go down at any time, and normally they do."
At this juncture of the offseason, the Yankees are considered to be on the sidelines for some of the biggest free agents, unwilling to dip into a nine-figure commitment in an offseason that saw just $12.5 million come off their books. Their major expenditures may come over the next two winters, when Mark Teixeira, Alex Rodriguez, Carlos Beltran and Sabathia are all in line for free agency.
"Typically, if you follow our pattern, we are aggressive more so when we have significant dollars coming off," Cashman said. "The winters we have gone aggressive in free agency were winters where we had significant money coming off. This particular winter we do not have significant money coming off. So, that doesn't preclude us from being active in a big way, it just means, I guess, the likelihood is less, typically on those type players. But doesn't mean it won't happen."
Bryan Hoch is a reporter for MLB.com. This story was not subject to the approval of Major League Baseball or its clubs.