Collins to receive Lasorda Achievement Award
Mets skipper earns another honor for his managerial success in 2015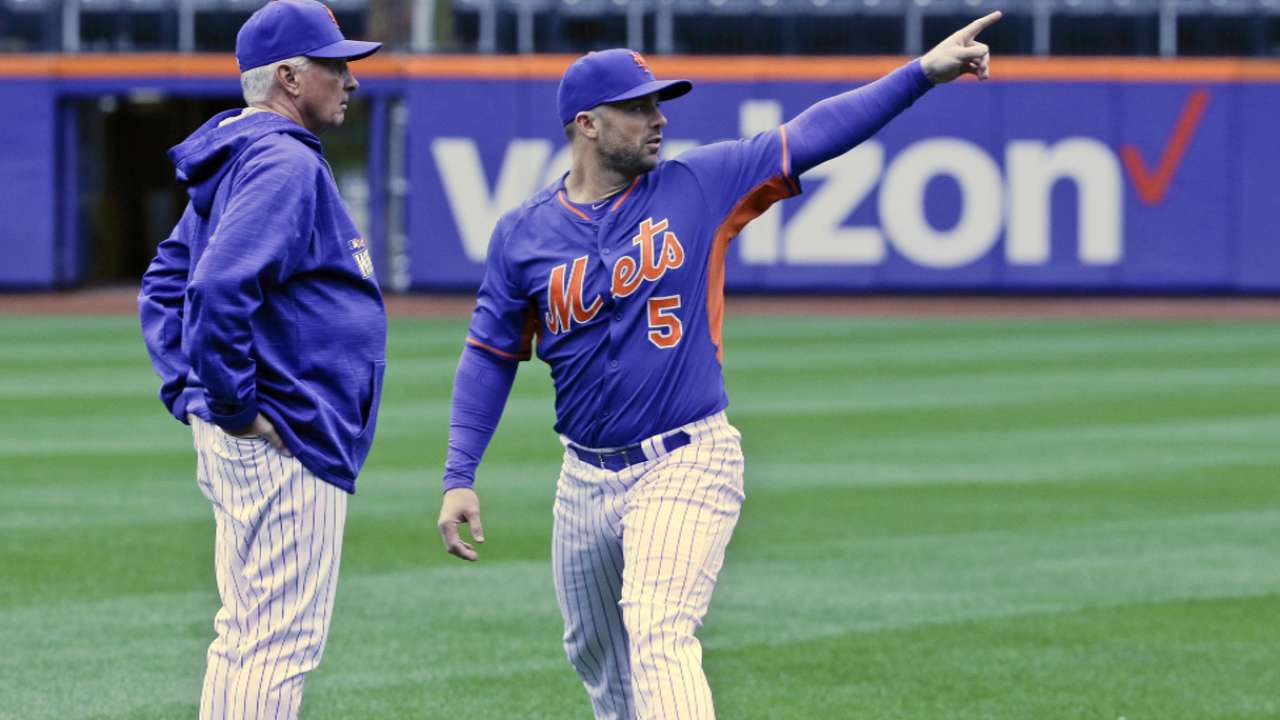 NEW YORK -- The accolades keep pouring in for Mets manager Terry Collins. The Professional Baseball Scouts Foundation announced Thursday that it will honor Collins with its Tommy Lasorda Managerial Achievement Award at a Jan. 16 dinner in Los Angeles.
Other award recipients included television talk-show host Larry King and former Dodgers infielder Maury Wills. Presenters include Regis Philbin, Ryan Seacrest and Ashton Kutcher.
Collins, 66, won the Sporting News' Manager of the Year Award and finished third for the Baseball Writers' Association of America's National League Manager of the Year Award. Collins is also a finalist for Best Manager in the Esurance MLB Awards, which will be revealed Friday.
In addition, as the reigning NL pennant-winner, Collins will manage the NL 2016 All-Star team in San Diego next July.
Worth noting
The Mets announced Thursday that former pitchers Jesse Orosco and Orlando Hernandez will be among six inductees into the Latino Baseball Hall of Fame during a Dec. 5 ceremony in the Dominican Republic. Orosco, who is of Mexican descent, made 372 of his Major League-record 1,252 career appearances with the Mets -- including four in the 1986 World Series. Hernandez, a Cuban defector, ended his career with the Mets, appearing in 47 games for them from 2006-07.
Anthony DiComo is a reporter for MLB.com. Follow him on Twitter @AnthonyDiComo and Facebook, and listen to his podcast. This story was not subject to the approval of Major League Baseball or its clubs.