Brewers get Villar from Astros for Minor Leaguer
Versatile infielder a candidate to see time at third base next season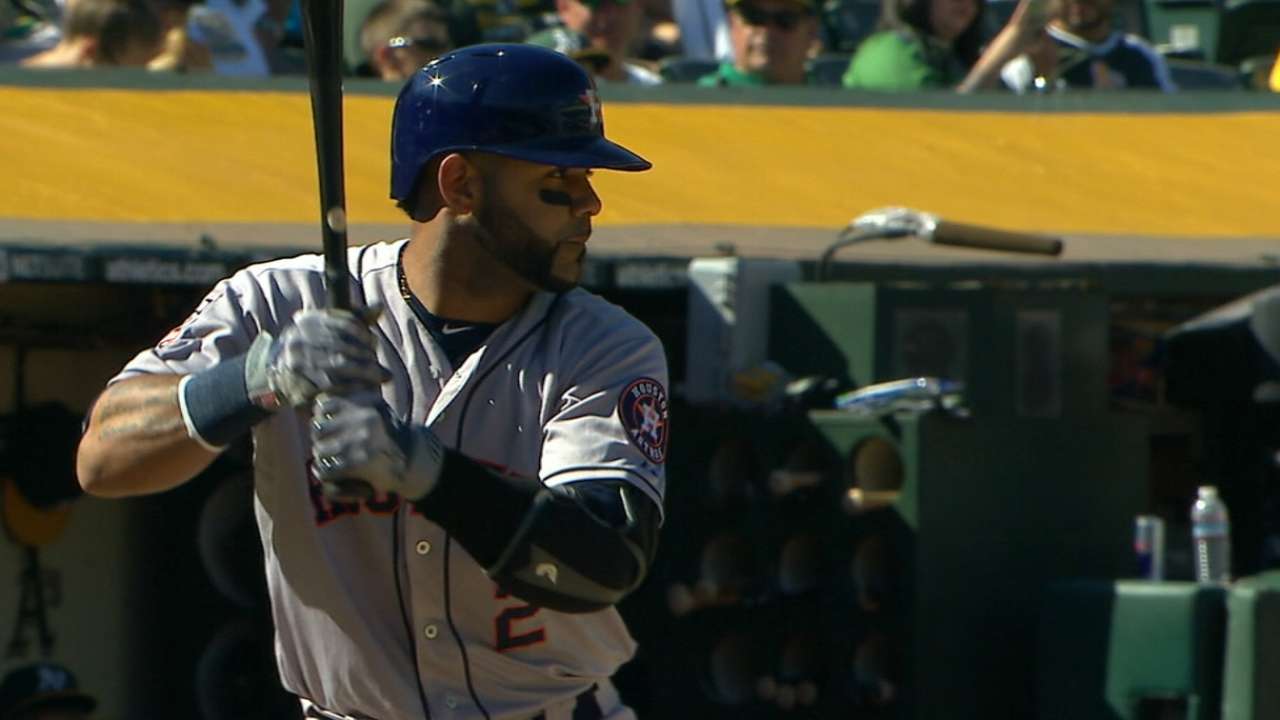 MILWAUKEE -- Busy Brewers general manager David Stearns acquired a middle infielder for the second time in as many days Thursday, this time trading with his former team for switch-hitting Houston Astro Jonathan Villar.
Stearns, who was Houston's assistant GM before landing the Brewers' top job in September, sent right-handed pitching prospect Cy Sneed to the Astros for Villar, a 24-year-old shortstop and utility man who batted .236 with 10 home runs, 46 RBIs and 42 stolen bases in 198 Major League games over the past three seasons.
On Wednesday, the Brewers acquired second baseman Javier Betancourt from the Tigers for All-Star closer Francisco Rodriguez. While Betancourt continues seasoning in the Minors next year, Villar is likely to contribute in some fashion to the big league club.
"I had the opportunity to watch him play over the last three years in Houston," Stearns said. "A very talented guy, a guy who came up as one of the better shortstop prospects in baseball. As he's matured and gained additional skills, he's proven that he has the ability to move around the diamond."
Stearns added: "He's a guy who opens up options for how we construct the roster in the remainder of the offseason."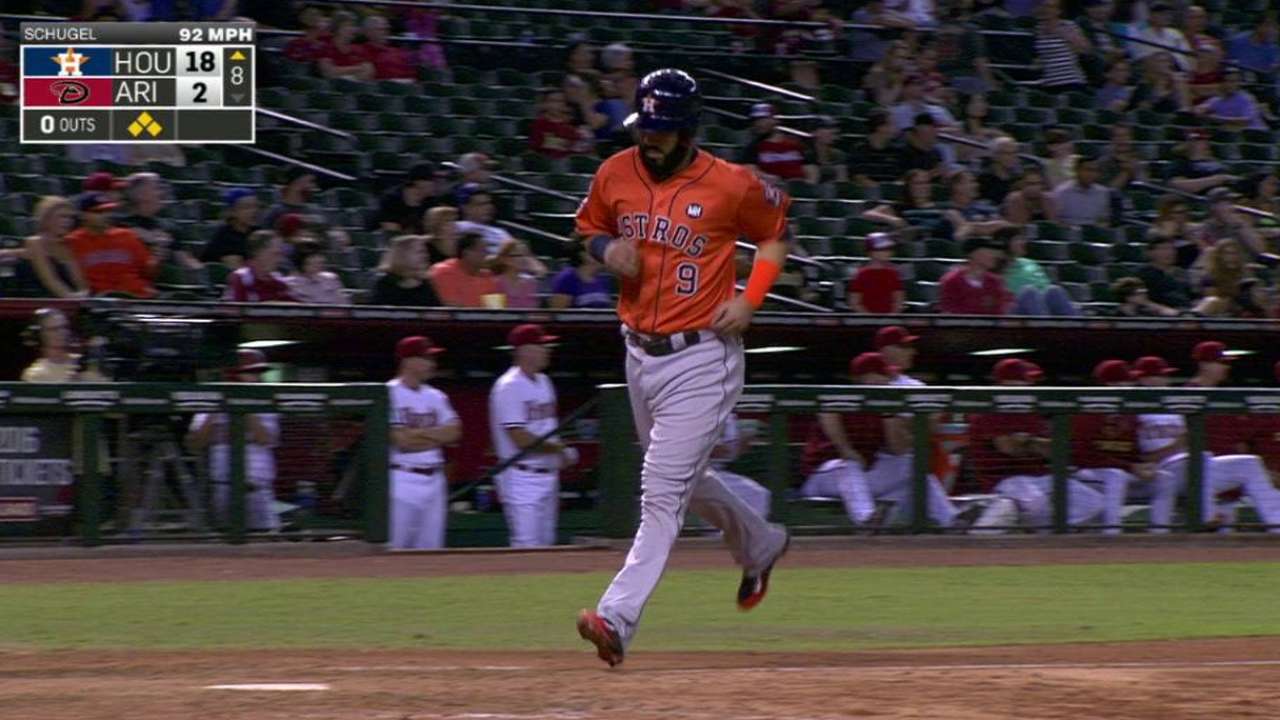 Villar played for the postseason-bound Astros in 2015 at second base, third base, shortstop, left field and center field but has overwhelmingly appeared at shortstop during his professional career. That happens to be the deepest position in the Brewers' system, starting with Major League regular Jean Segura, who is just 25 and entering his first winter of arbitration. Four of MLBPipeline.com's top 20 Brewers prospects are also shortstops, including No. 1 prospect Orlando Arcia. So is 22-year-old Luis Sardinas, another switch-hitting utility option for next season who previously graduated from the prospect lists.
But the Brewers are thin at third base, where utility man Elian Herrera was the leading internal candidate before Thursday.
Could Villar man that position in 2016?
"He could be a third-base option. Absolutely. He's done it before," Stearns said. "He played a lot in winter ball [in the Dominican Republic] at third base a couple of years ago. He played some at third base last year in the big leagues and Triple-A.
"He's certainly a guy who, as the roster stands now, could get a shot at third base."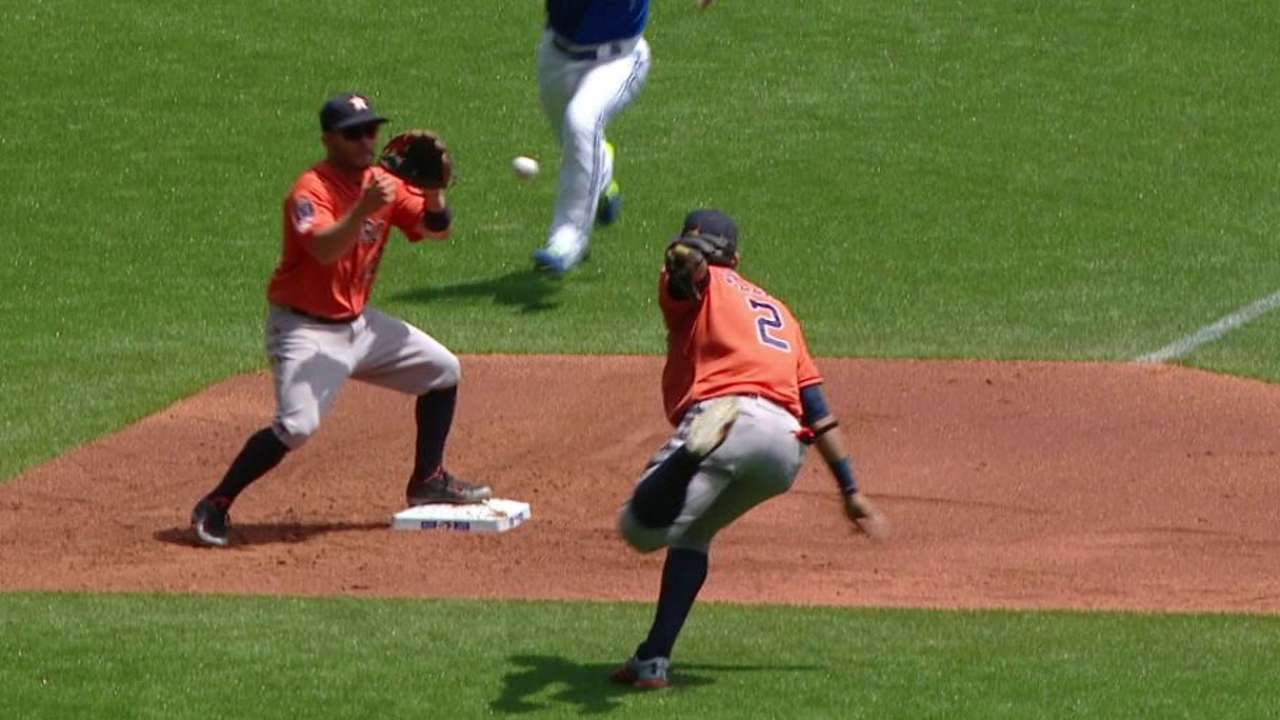 The important phrase was "as the roster stands now." Stearns, who has said time and again his aim is to maximize the volume of young controllable talent in the rebuilding Brewers' Minor League system, said he remains in active talks with multiple teams "on a wide range of topics."
"We're still relatively early in the offseason," Stearns said. "There's a lot of time to go."
With Villar, the Brewers have 35 players on the 40-man roster. That number will grow Friday at the deadline to protect eligible prospects from next month's Rule 5 Draft. Arcia is among the players who must be placed on the roster.
Sneed, 23, was the Brewers' third-round Draft pick in 2014 and had strong Minor League numbers. He split the 2015 season at Class A Wisconsin and Class A Advanced Brevard County, going 6-11 with a 2.58 ERA in 26 games (24 starts).
Adam McCalvy is a reporter for MLB.com. Follow him on Twitter @AdamMcCalvy, like him on Facebook and listen to his podcast. This story was not subject to the approval of Major League Baseball or its clubs.