How Statcast explains 2015 Cy Young winners
Arrieta, Keuchel among best in game in opponent hitters' exit velocity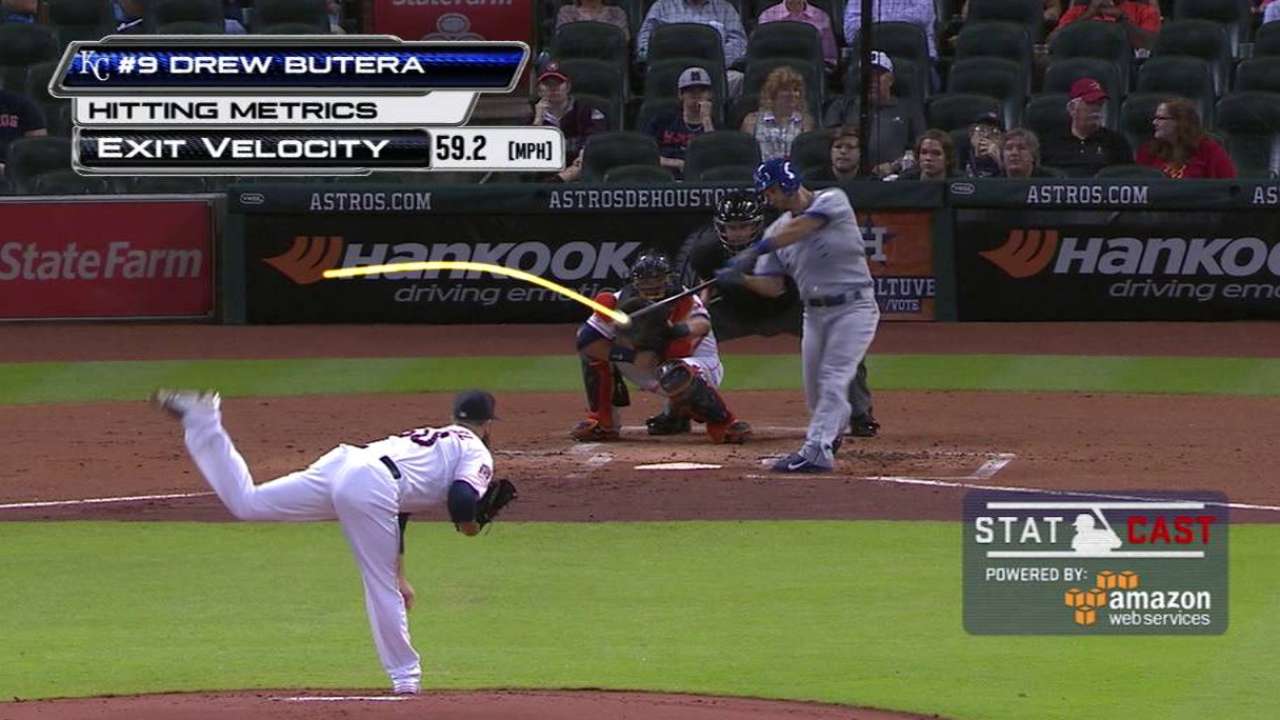 The Astros' Dallas Keuchel and the Cubs' Jake Arrieta were named the American and National League Cy Young Award winners, respectively, on Wednesday after tremendous seasons in which they produced all sorts of impressive numbers.
But just how did Keuchel and Arrieta fashion their respective ERAs of 2.48 and 1.77? There are many answers to that question, but Statcast™ provides a simple and compelling one after following every pitch of the 2015 season. The two newest members of the Cy Young Award club were also two of the very best at inducing weak contact.
Below is a list of the top three pitchers during the regular season in terms of lowest average exit velocity, or the speed of the ball coming off the hitter's bat. This is only for pitchers who threw at least 1,500 pitches, which narrows the list down to starters.
1. Arrieta, 85.1 mph
2. Clayton Kershaw, 85.4 mph
3. Keuchel, 85.6 mph
Kershaw, of course, enjoyed another Cy Young Award-caliber season of his own, ultimately finishing third in the NL voting behind Arrieta and Dodgers teammate Zack Greinke. It was his fifth straight top-three finish, a run that includes three victories, plus the 2014 NL Most Valuable Player Award.
Neither Arrieta nor Keuchel had received serious Cy Young Award consideration before, and as recently as 2013, both still were struggling to establish themselves at the Major League level. Their success this season can be attributed at least in part to their ability to limit exit velocity, as weaker contact naturally leads to more outs and less damage.
This was especially important for Keuchel, who ranked a solid but unspectacular 23rd among qualified pitchers in strikeout rate, right behind Greinke and way behind the Major League leader, Kershaw. But the left-hander excelled at keeping the ball out of the air, with a 61.7-percent ground-ball rate that ranked second in the Majors. Thanks partially to the low exit velocity, opponents batted only .269 against Keuchel on balls in play, 10th-lowest off any pitcher.
Arrieta fared even better, notching the league's third-lowest BABIP, at .246. While not quite the worm-killing machine Keuchel was, he still finished fifth in the Majors in ground-ball rate, plus eighth in strikeout rate.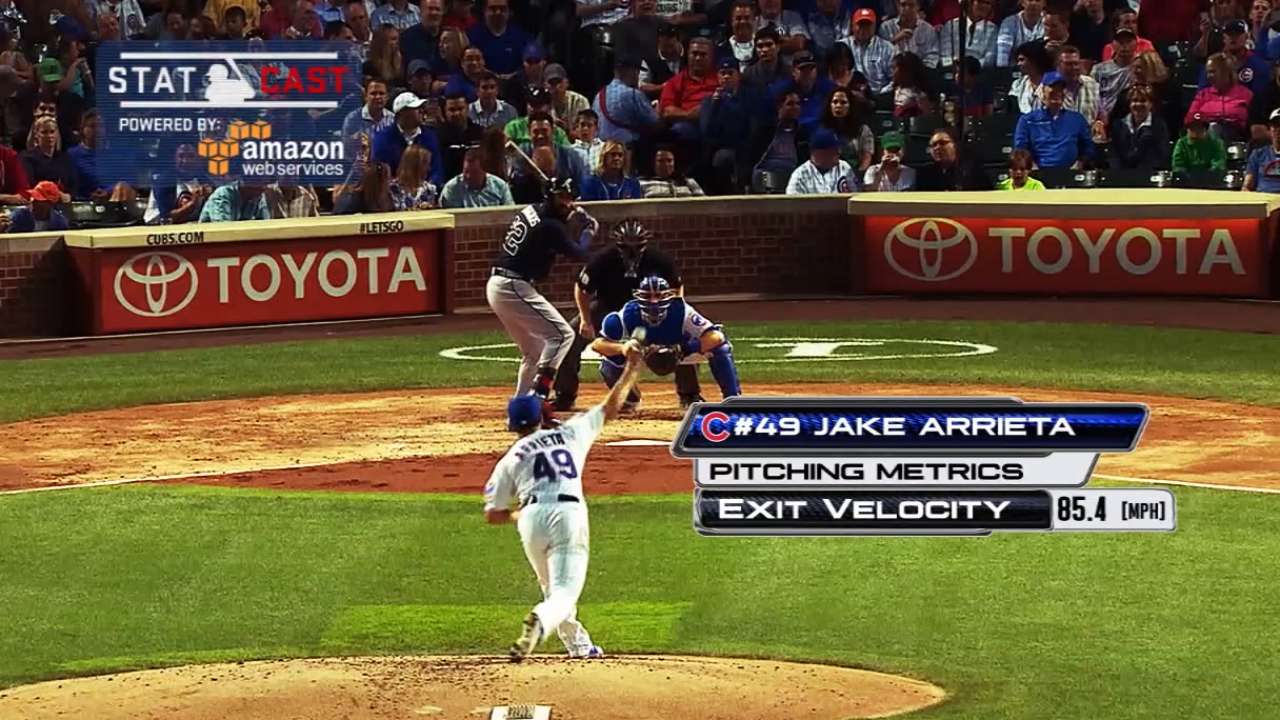 The right-hander likely overcame the steady Greinke in the voting with his late-season surge. From Aug. 20 to the end of the season, Arrieta made nine starts and allowed a total of two earned runs over 67 innings, for a 0.27 ERA. During that stretch, his average exit velocity of 83.6 mph was the lowest among all pitchers with at least 400 pitches thrown. Keuchel was second at 84.0 mph, and the next-closest competitor was more than 2 mph higher than Arrieta.
Both Cy Young Award winners also fared well on specific pitches.
For example, among starters to throw at least 500 four-seam fastballs, Arrieta ranked first by allowing opponents an average exit velocity of 84.3 mph. He also finished third for sinkers and eighth for sliders.
Meanwhile, Keuchel topped the list for sliders, at 81.9 mph, and placed second behind Johnny Cueto for two-seam fastballs, as well as in the top 10 for cutters (minimum 300 pitches).
Arrieta and Keuchel can claim more hardware on Friday, as both are finalists in multiple categories -- including Best Major Leaguer and Best Starting Pitcher -- for the Esurance MLB Awards. Winners will be announced live on MLB Network and MLB.com at 8 p.m. ET.
Andrew Simon is a reporter for MLB.com. Follow him on Twitter @AndrewSimonMLB. This story was not subject to the approval of Major League Baseball or its clubs.