Who will Royals protect from Rule 5 Draft?
Zimmer, Starling among those who must be added to 40-man by Friday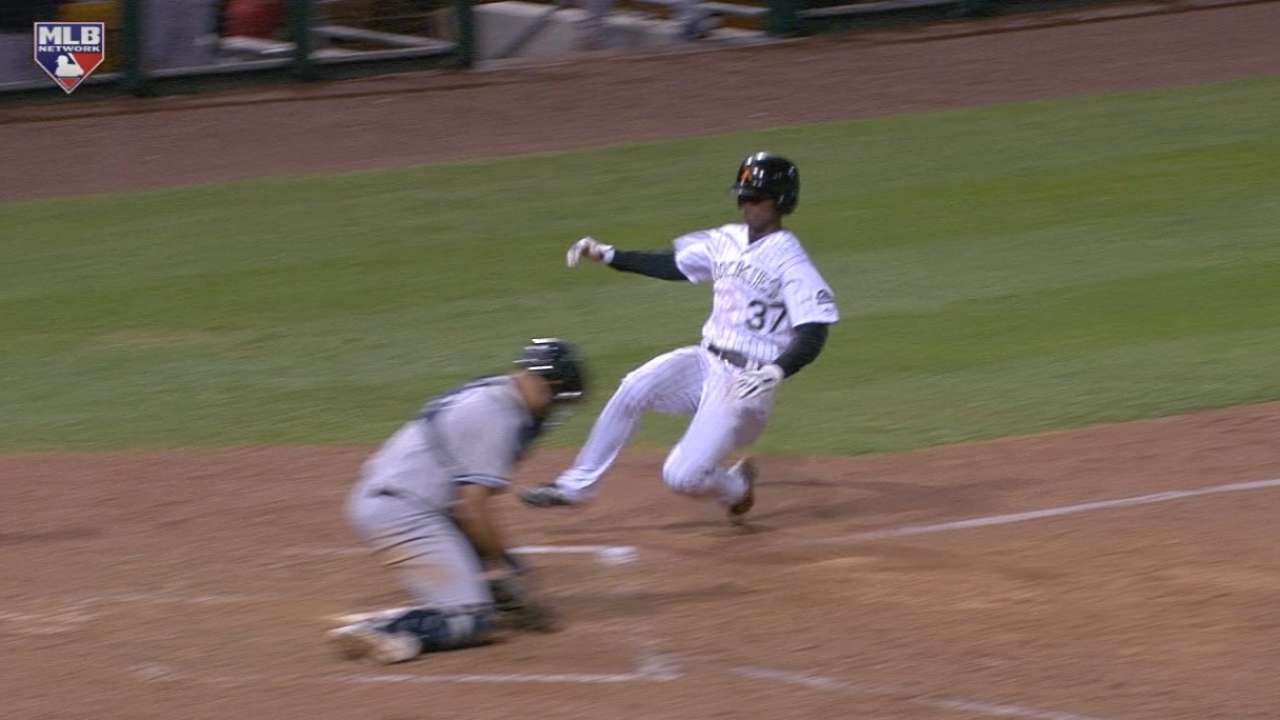 KANSAS CITY -- The Royals recently added outfielder Jose Martinez, who won the Pacific Coast League batting title with a .384 average, to the 40-man roster, knowing he would have to be protected from the upcoming Rule 5 Draft.
And now the Royals have to make several additional moves to protect prospects. Those players who are eligible for the Rule 5 Draft must be on the 40-man roster by Friday or be exposed to being scooped up by other teams on Dec. 10.
For the Royals, the top two prospects who are eligible to be exposed to the Rule 5 Draft are right-hander Kyle Zimmer, who is ranked No. 3 in the team's farm system, and outfielder Bubba Starling (ranked No. 5). Club officials have indicated both will be protected, however.
Keep in mind that middle infielder and No. 1 prospect Raul Mondesi, another Rule 5 candidate, already is on the 40-man, having been activated to the World Series roster.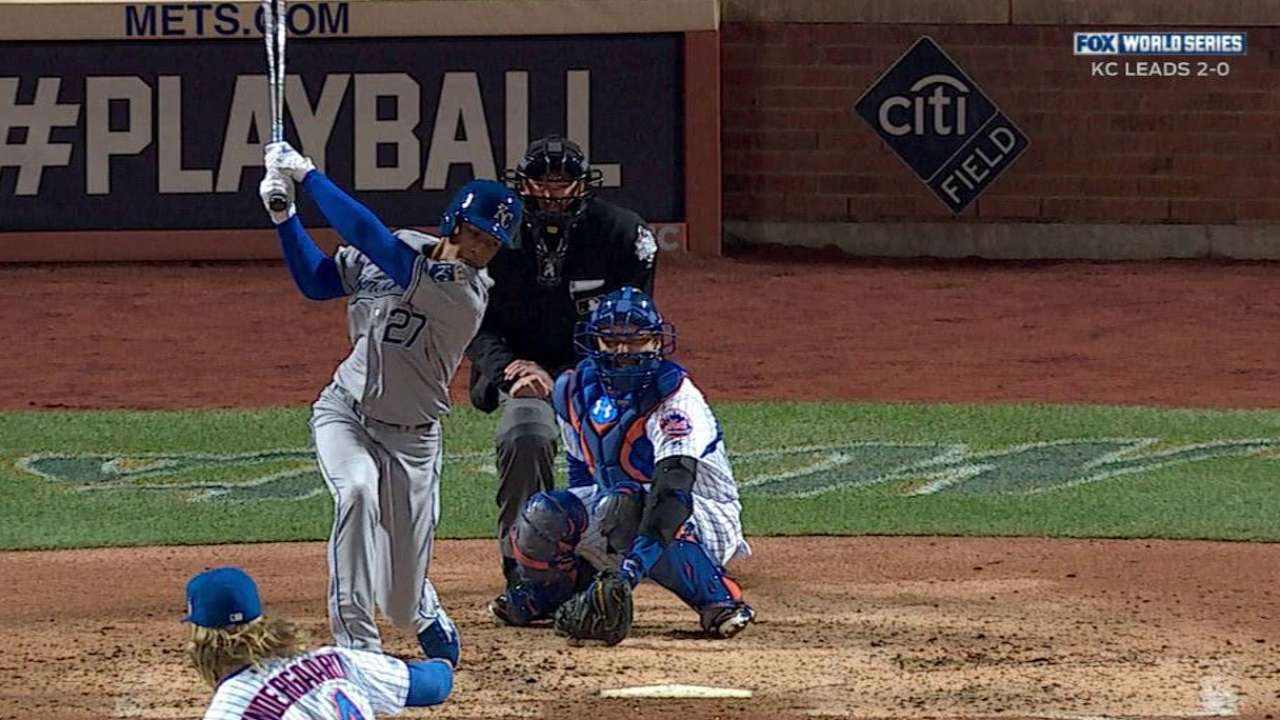 Players eligible for the Rule 5 Draft are those who were 18 or younger on the June 5th preceding their signing, with this being the fifth Rule 5 Draft since they signed, or those who were 19 or older on the June 5 preceding their signing, with this being their fourth Rule 5 Draft since turning pro.
Once Zimmer and Starling are put on the 40-man, the Royals will be at 37 on the roster.
At the very least, the Royals will have three spots to protect more prospects, unless, of course, more room is made on the 40-man roster.
There are several other prospects who might be attractive to other teams in the Rule 5 Draft, including outfielder Brett Eibner and right-hander Brooks Pounders, both of whom are playing for Team USA in the Premier 12 Tournament.
Eibner hit 19 homers with 81 RBIs at Triple-A Omaha and posted an .878 OPS. He likely will be protected, because at the moment the Royals have openings at both corner spots in the outfield, and because he already caught manager Ned Yost's eye during Spring Training. Yost was impressed with Eibner's defense and offense after last season's Spring Training invite.
"There's an opportunity for him this spring," one club official said of Eibner.
Pounders, too, seems a candidate to be protected after his sensational season in the Arizona Fall League against other top prospects -- three starts, 12 innings pitched, 0.00 ERA and a 0.42 WHIP.
Pounders throws in the 91-93 mph range with a terrific slider, and he could be stashed in some team's bullpen for an entire season.
Some other candidates who are eligible include right-hander Christian Binford (ranked No. 21), a strike-thrower who was a rising prospect in the organization until hitting a wall at Triple-A Omaha (5.86 ERA) last season, and catcher Parker Morin, who also is playing for Team USA.
Jeffrey Flanagan is a reporter for MLB.com. Follow him on Twitter at @FlannyMLB. This story was not subject to the approval of Major League Baseball or its clubs.