Inbox: What's on Mets' offseason agenda?
Beat reporter Anthony DiComo answers questions from fans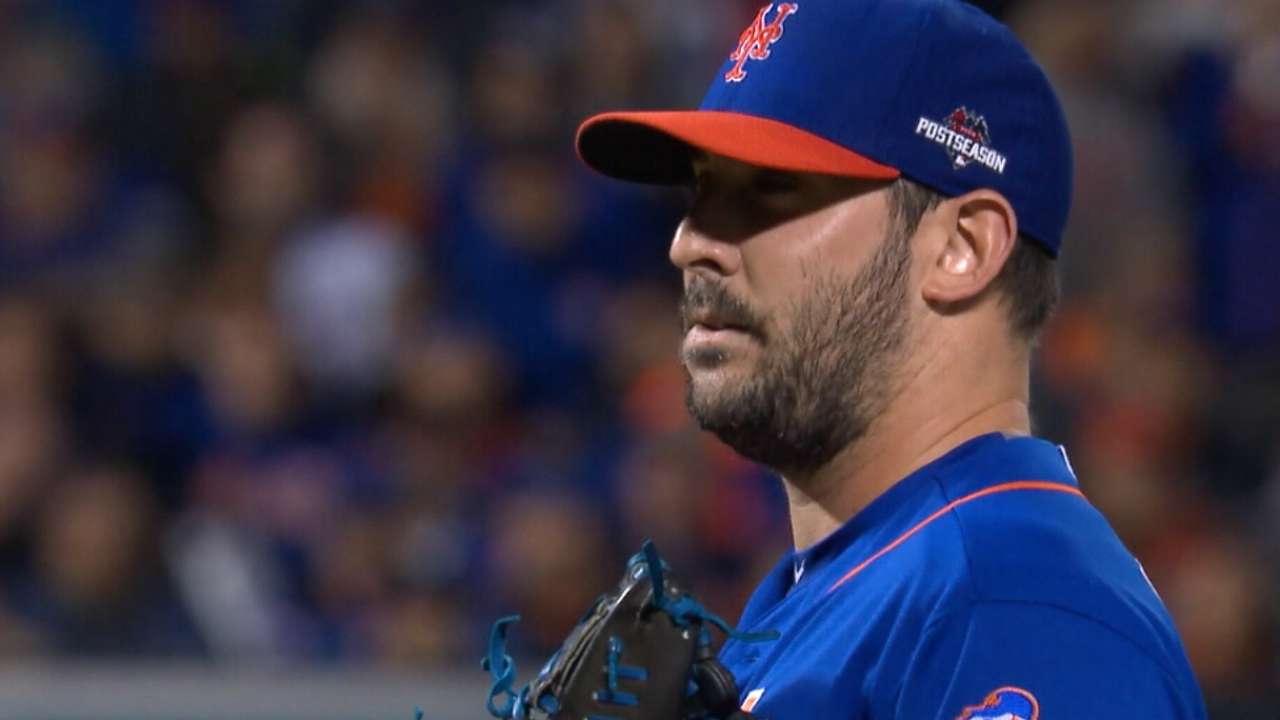 It doesn't take much for the rumor mill to start churning, does it?
Despite the fact that the Mets are still very much feeling out this year's free-agent and trade markets, they seem to be linked with a new batch of players every day. So it will go for the foreseeable future, until the Mets make the first tangible moves toward improving their club for 2016. What will those moves be? It's time to explore in the first Mets Inbox of this offseason:
The Mets need bullpen help and I like the idea of signing Ben Zobrist, who's a winner. But do the Mets honestly think that's enough with the players they'll lose?
-- @degiap01 via Twitter
I'm going to use this question to springboard into a discussion of the Mets' infield in general, because there seems to be a lot of misinformation out there regarding what the Mets realistically hope to do.
It's clear at this point in the offseason that Zobrist is a target. He can play second base most days, shift to a corner outfield spot against tough left-handed pitchers, and even serve as third-base insurance for David Wright. The Mets aren't put off by Zobrist's age (2016 will be his age-35 season), and they consider him a superior overall player to Daniel Murphy.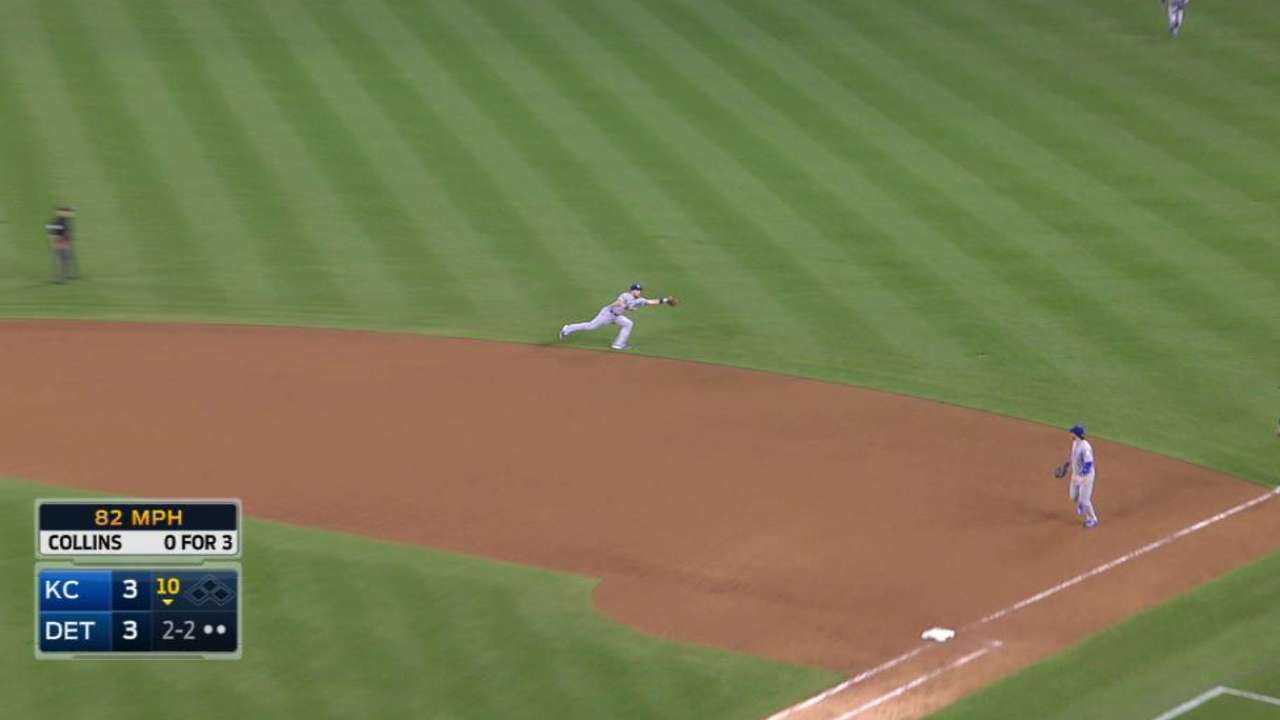 The problem is, a lot of teams see Zobrist that way, and it's difficult to envision the Mets winning a bidding war against six, eight or 10 other clubs. No matter how much they like Zobrist, the Mets have shown little indication that they will significantly raise payroll this offseason, making them a long shot to sign a player who could approach $18 million or even $20 million per season. The back end of that contract may also be ugly, as Zobrist approaches age 40.
So to assume the Mets will win the Zobrist sweepstakes seems unwise. How, then, will they replace Murphy? They could look to Murphy himself, who is four years younger than Zobrist and will come at a discount -- perhaps even a hometown discount on top of that. But the Mets value Zobrist so much more than Murphy because of his ability to play the outfield, according to team officials, which in turn would allow them to slide Dilson Herrera into the lineup on a regular basis. Herrera certainly seems Major League ready at this point, so blocking him for years to come may be counterproductive.
To that end, the Mets are not interested in signing an everyday second baseman such as Howie Kendrick. But they could acquire a shortstop -- most likely via trade, yet possibly through free agency if Ian Desmond's price drops far enough -- and slide Wilmer Flores over to second base. That would block Herrera, but it would also improve their infield defense. It would also free them to trade either Flores or Herrera to shore up other areas.
There are obviously a lot of moving parts here, and the first domino to fall may be Zobrist. Once he signs, whether it's in New York or somewhere else, the Mets will find a much more linear path before them this offseason.
What are the chances the Mets look at a Gerardo Parra or Denard Span type?
-- @metrbocker via Twitter
They already are. Those two represent the exact type of outfielder the Mets are hoping to ink this offseason: a left-handed hitter capable of playing center field. Signing one of the names you mentioned would give the Mets a platoon partner for Juan Lagares, who would be a trade candidate himself were his value not so low. And it would provide a left-handed bat to replace Murphy.
Span really catches my eye as the type of player general manager Sandy Alderson loves to acquire. He's a veteran with a track record of success, including a high on-base percentage, coming off an injury-plagued season. Had Span been healthy at age 31, he probably could have commanded a handsome four-year deal on the open market. Now? He'll come cheaper. Expect the Mets to find out how much cheaper.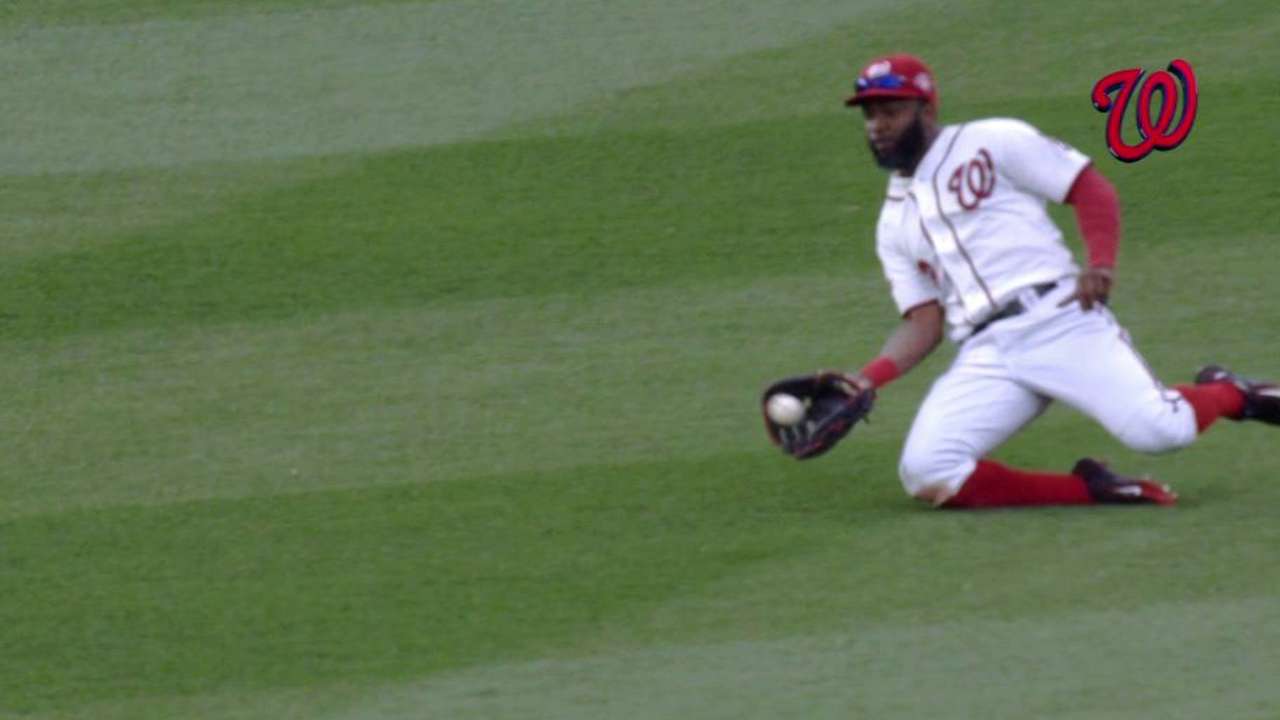 Does Ruben Tejada get non-tendered?
-- @earlamcduck via Twitter
ESPN New York reported Monday night that the Mets are at least considering it, which is a bit surprising. Tejada will only be due around $3 million via arbitration and is a known quantity up the middle. That's worth something, particularly considering the lingering uncertainty that Flores is fit to play shortstop every day.
But the Mets have had a long and somewhat tumultuous history with Tejada, chiding him in the past for reporting to Spring Training on time -- not late, but also not early -- and out of shape. If the Mets feel Matt Reynolds is ready to serve as a Major League backup on a minimum contract, non-tendering Tejada would give them another $2.5 million to play with this offseason. Since they don't appear destined to raise payroll much, that could prove significant.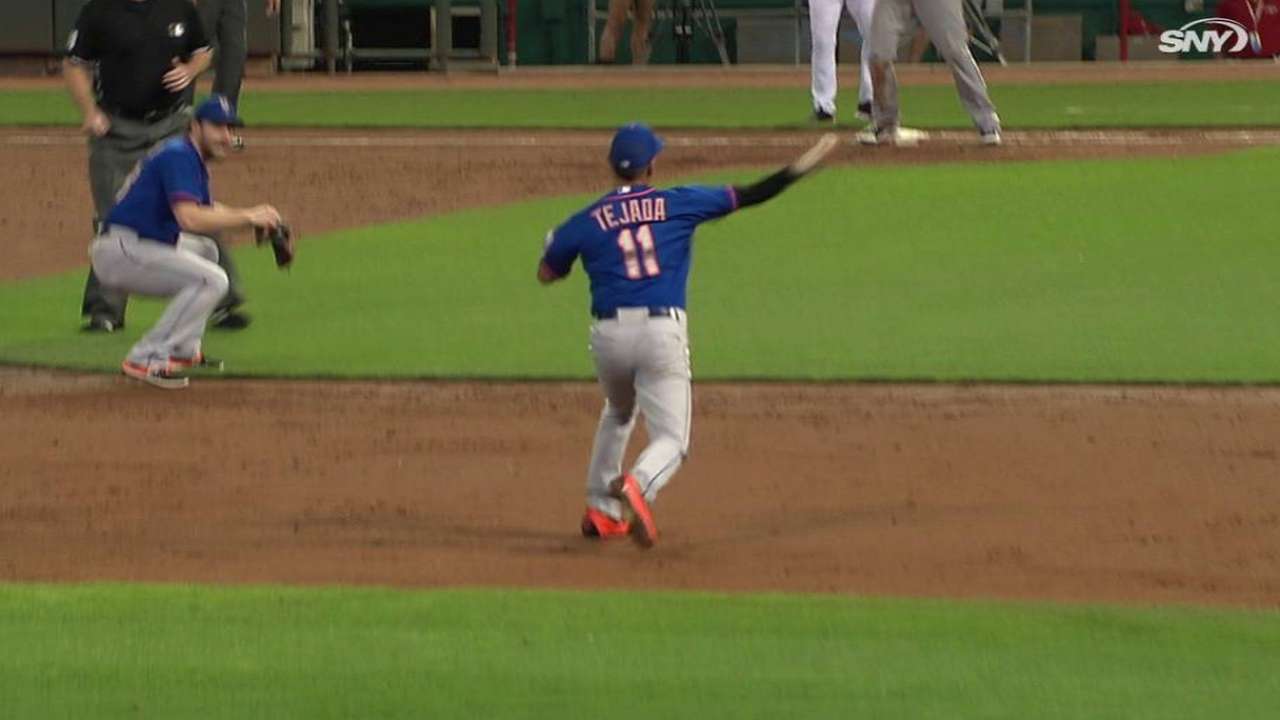 How likely is it that Steven Matz is moved this offseason?
-- @KevinNobs via Twitter
It's extremely unlikely that any of the Mets' top four starting pitchers will find a new home this offseason. Club officials have already stressed that quite a few times, leaving the door open only because it's prudent never to say never.
Matz in particular would be a tough sell. Though he was brilliant when healthy, going 4-1 with a 2.68 ERA in nine regular-season and postseason starts as a rookie, Matz did little to dispel the notion that he is an injury-prone player. Manager Terry Collins talked about that openly at times, back when the team discussed moving Matz to its playoff bullpen. Other teams are equally aware of a history that includes elbow, shoulder, lat, knee and back issues.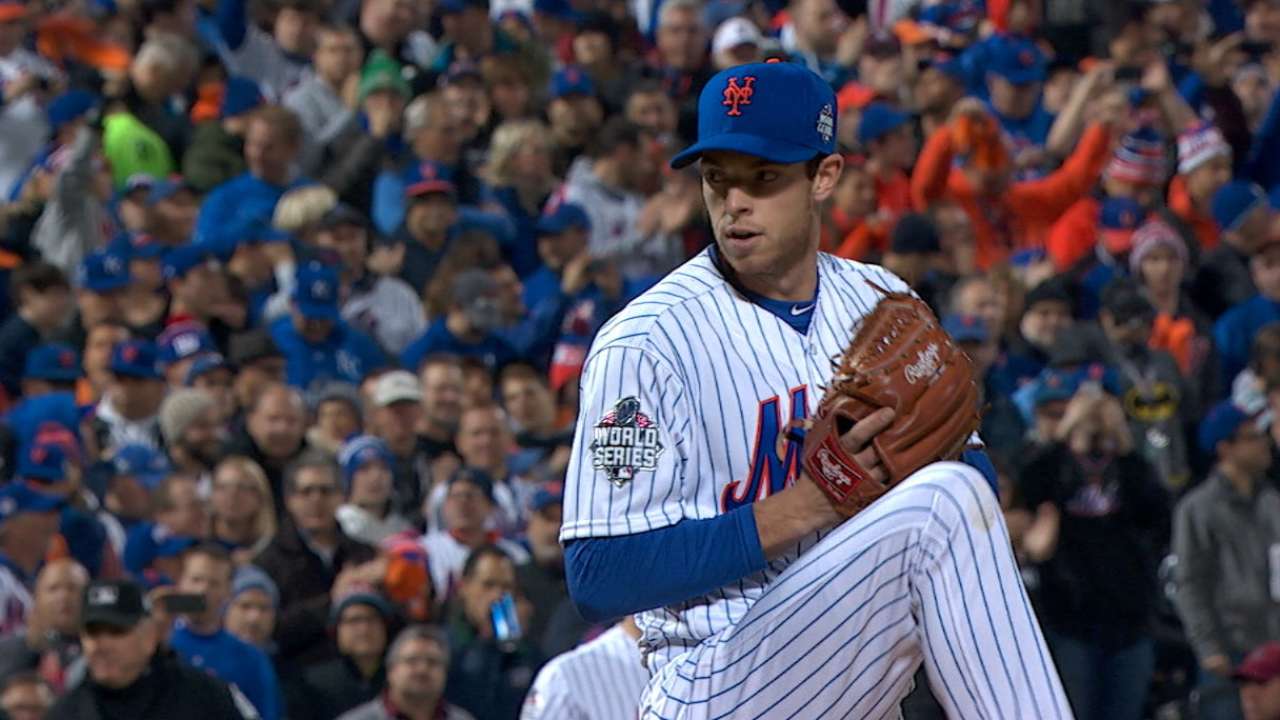 In general, even when it comes to a pitcher like Zack Wheeler who might seem expendable, the Mets are hesitant to break up their primary strength. Alderson detests trading away Major League starting pitching, and the Mets saw firsthand this summer how quickly depth can evaporate through a combination of injuries and trades. He would have to be floored to consider doing a deal.
Does Kevin Plawecki start the year in Triple-A if he's not traded?
-- @MeekPhill_ on Twitter
Like Herrera, Plawecki has proven all he needs to at Triple-A Las Vegas at this point, and the Mets have an opening on the bench with Anthony Recker gone. Plawecki is also far enough along in his development that the Mets won't be wary of using him as a backup, playing him only once or twice a week behind Travis d'Arnaud. There's really little point in sending Plawecki to Vegas. What do they learn if he hits well there?
Down the line, the Mets have acknowledged the possibility that they could move d'Arnaud to first base, potentially limiting his exposure to high-risk plays. But it's not a zero-sum game. Plawecki has yet to prove his offensive chops to play every day in the Major Leagues, posting a .576 OPS this past season. Given that history, his value on the trade market is low. Don't expect Plawecki to be anywhere but in Flushing on Opening Day, serving again as d'Arnaud's backup.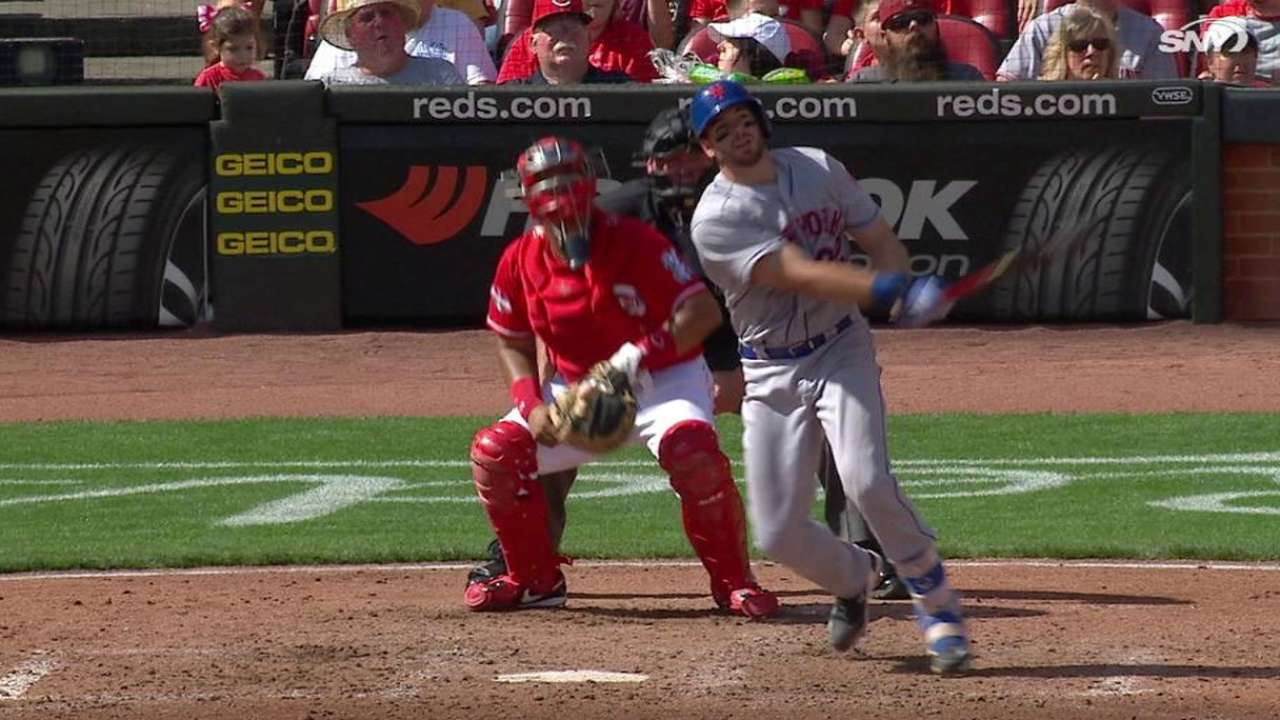 What is Rafael Montero's injury status?
-- @blakecamden2016 via Twitter
This was a lost season for a pitcher who ranked higher than Jacob deGrom on the Mets' depth chart as recently as 18 months ago. This year, Montero hit the disabled list in April with a right shoulder injury that was never well defined, and he wasn't able to pitch competitively until instructional league games in autumn.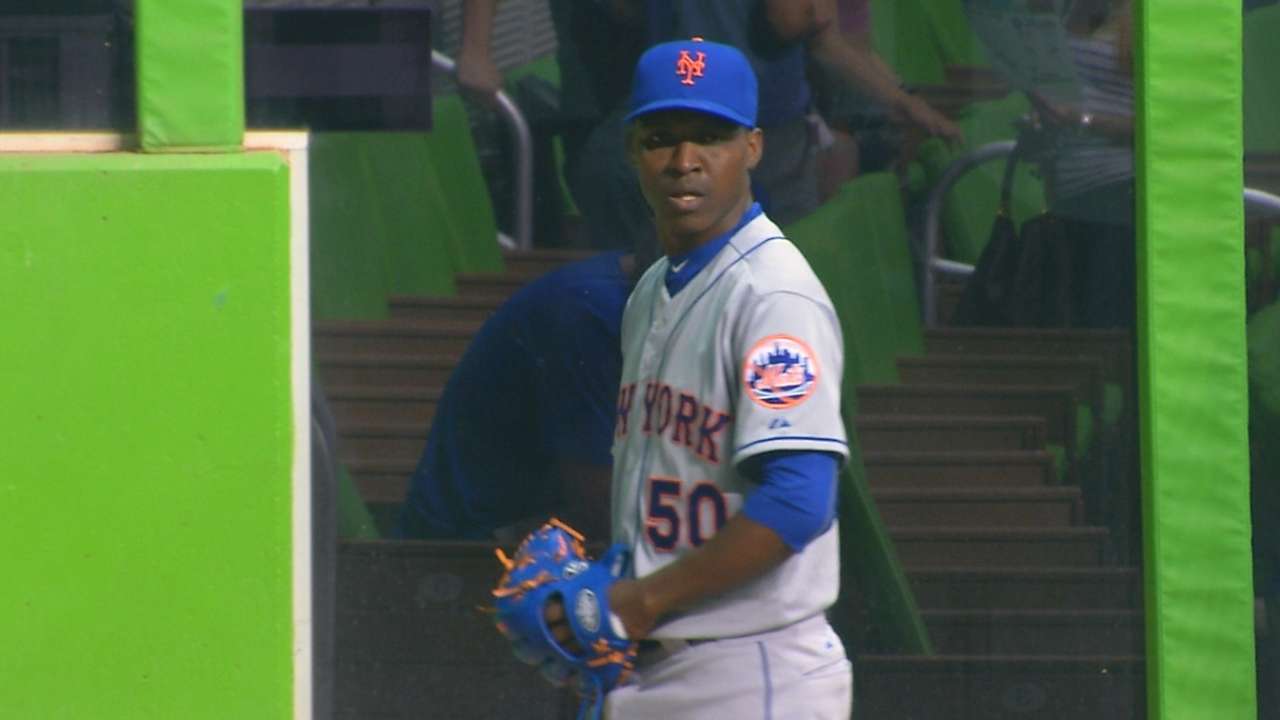 That said, the Mets still have hope for Montero, and they expect him to be ready by Spring Training. If all goes well, he could push Logan Verrett for the swingman role that Verrett filled capably in the second half.
Anthony DiComo is a reporter for MLB.com. Follow him on Twitter @AnthonyDiComo and Facebook, and listen to his podcast. This story was not subject to the approval of Major League Baseball or its clubs.