MLB.com Columnist
Bernie Pleskoff
Scouting profile: Jeimer Candelario
Born in New York City but raised in the Dominican Republic, Candelario was signed by the Cubs as an international free agent in 2010. He began his career in the Dominican Summer League with a batting average of .337 in 305 plate appearances in 2011.
In 2014, Candelario scuffled at Class A Advanced Daytona. He was sent back to Class A Kane County in the Midwest League to finish the season. Some say he may have been pressing too hard and was trying to impress coaches without really understanding what had to be corrected.
After parts of five Minor League seasons, Candelario has a career Minor League batting average of .267. He finished his 2015 season playing in 46 games for Tennessee in the Double-A Southern League, which came after a promotion from Class A Advanced Myrtle Beach.
Hitting
Candelario is showing a very polished and confident hit tool in the Fall League. He knows the strike zone well and is patient enough to wait for his pitch. With a very slight and measured leg lift as his trigger, Candelario has a nice, easy swing that leads to hard contact.
Candelario is still young, as he will just turn 22 on Nov. 24. He has time to develop and his hit tool should continue to improve. While he may not have the highest batting average on the club, he will likely have a very good on-base percentage.
Candelario has been working on being more aggressive at the plate. There has been criticism that he has taken too many pitches in the past. I have not seen that at all. I see him using the entire field from both sides of the plate.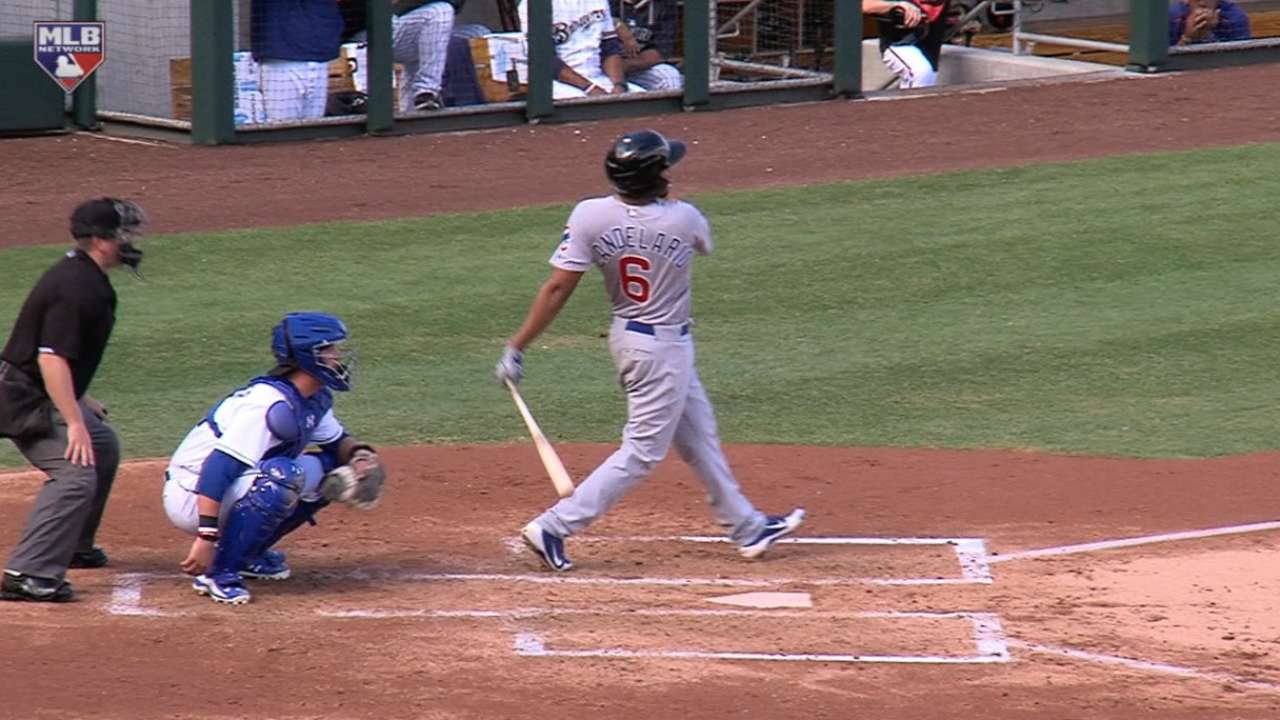 Candelario has shown solid power in the Fall League and one would never know he scuffled with a passive approach just a bit more than a year ago. His home run upside will increase as he matures, grows into his body and gains more experience against quality pitching.
Defense
Defensively, Candelario is a bit below an average Major League third baseman. At times he struggles with the read of the ball off the bat and gets his feet mixed up on his first step.
The Cubs are so deep he may have to wait his turn as a third baseman or force someone else to the outfield. That's if he can hit big league pitching with authority.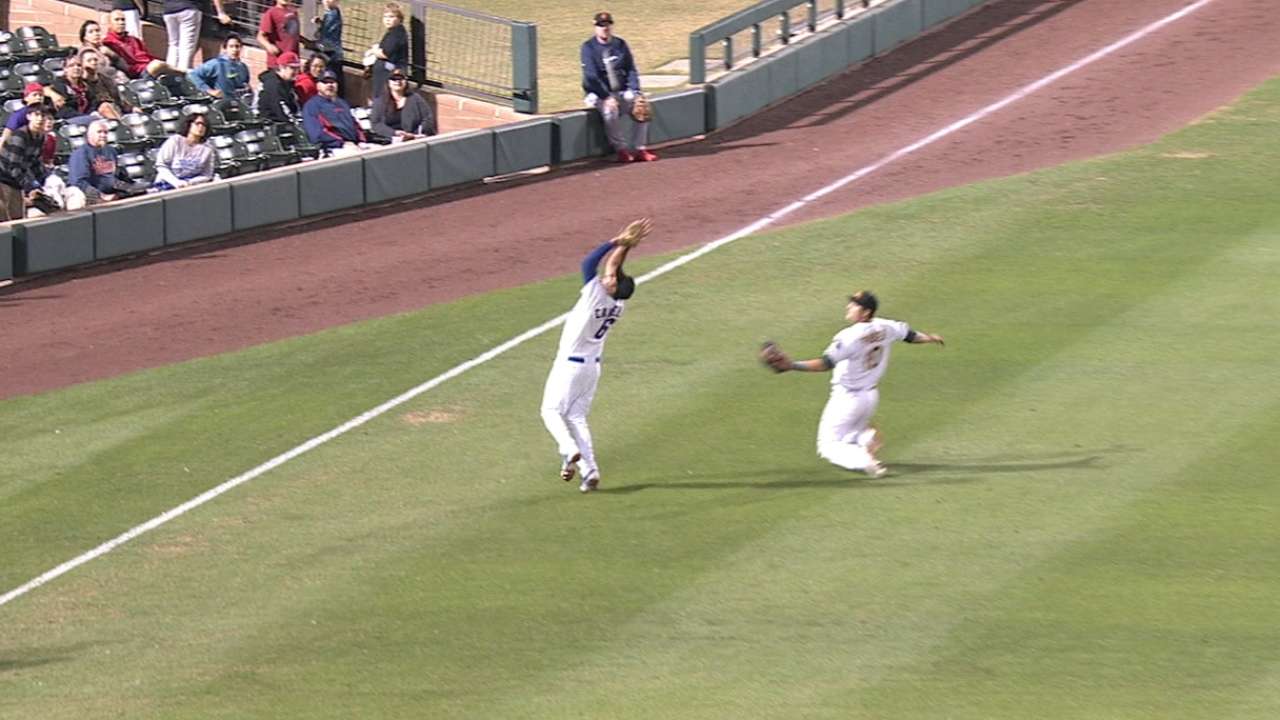 Strengths
With true power upside and the asset of being a switch-hitter, Candelario brings offensive versatility and the promise of gap doubles and home runs to the Cubs. He is really strong against left-handed pitching.
Weaknesses
Candelario will have to continue his growth as a more aggressive hitter and improve his defense.
He has to jump on pitches he thinks he can drive, as he has done so far in the Arizona Fall League.
I find this interesting
Candelario's father, Rogelio, played baseball in the Astros Minor League system. He didn't make it to the big leagues. Candelario has said he thinks every boy in the Dominican between the ages of six and 16 should be wearing a baseball glove.
The future for Candelario
Candelario plays in an organization loaded with young players and prospects. He will have to force his way into the conversation with strong play.
If there were no role for Candelario in the Cubs pecking order, it would not be unrealistic to think he could be included in a future trade. He has upside, quality tools and youth on his side.
Candelario in a word
Underrated
Bernie Pleskoff has served as a professional scout for the Houston Astros and Seattle Mariners. Follow @BerniePleskoff on Twitter. This story was not subject to the approval of Major League Baseball or its clubs.