'Rock Talk' catches up with Rockies' Barnes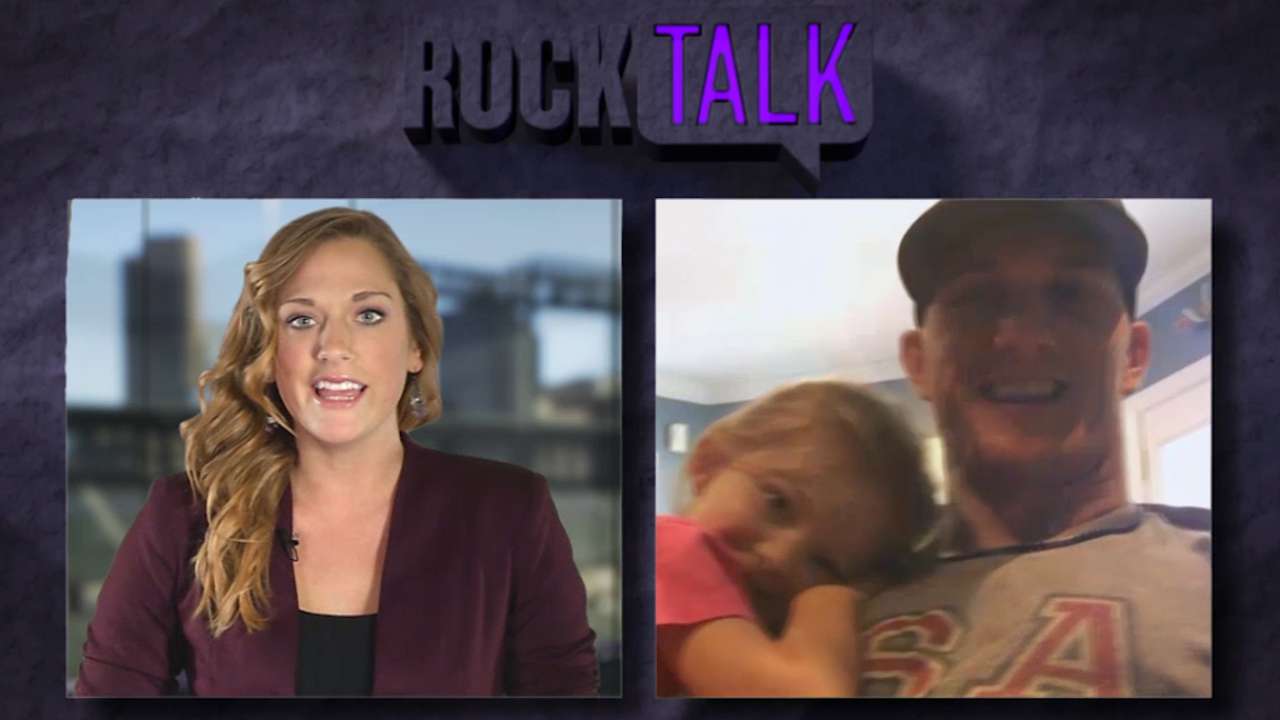 DENVER -- One could say Rockies outfielder Brandon Barnes wears his passion on his sleeves, thanks to an impressive array of tattoos -- some self-applied -- detailing the depth of his feelings for family, religion, peace, art and (of course) the wonder of baseball.
But one doesn't have to examine his ink to get a picture of who Barnes is. Just observe his seemingly limitless energy. Whether in the dugout or on the field, Barnes is break-neck motion personified. Energy plays such as full-speed dashes to make catches or take an extra base, and unbridled celebrations after wins or big plays, have been Barnes' trademarks in his two seasons since arriving in a trade with the Astros.
Even though the 2015 season is over, Barnes lives his day with gusto.
"Rock Talk," an online video series in which fans can catch up with their favorite Rockies during the cold offseason months, caught up with Barnes. And during the interview with Jacky Wilson, Barnes' 4-year-old daughter, Kenadie, showed that she has every bit as much energy as dad.
On how he brings energy to the clubhouse:
"I think I was born with it. I've always been hyper, I've always been kind of goofy, and I just enjoy the game so much that I just want to have fun every single day. It's short-lived, you know, you never know when you're going to be out of this game, and I just want to enjoy every single moment, and I want every single one of my teammates to enjoy it. And just live in the moment, live in that day."
His favorite play in a Rockies uniform:
"The inside-the-park home runs, especially the one in San Francisco, the game-winner."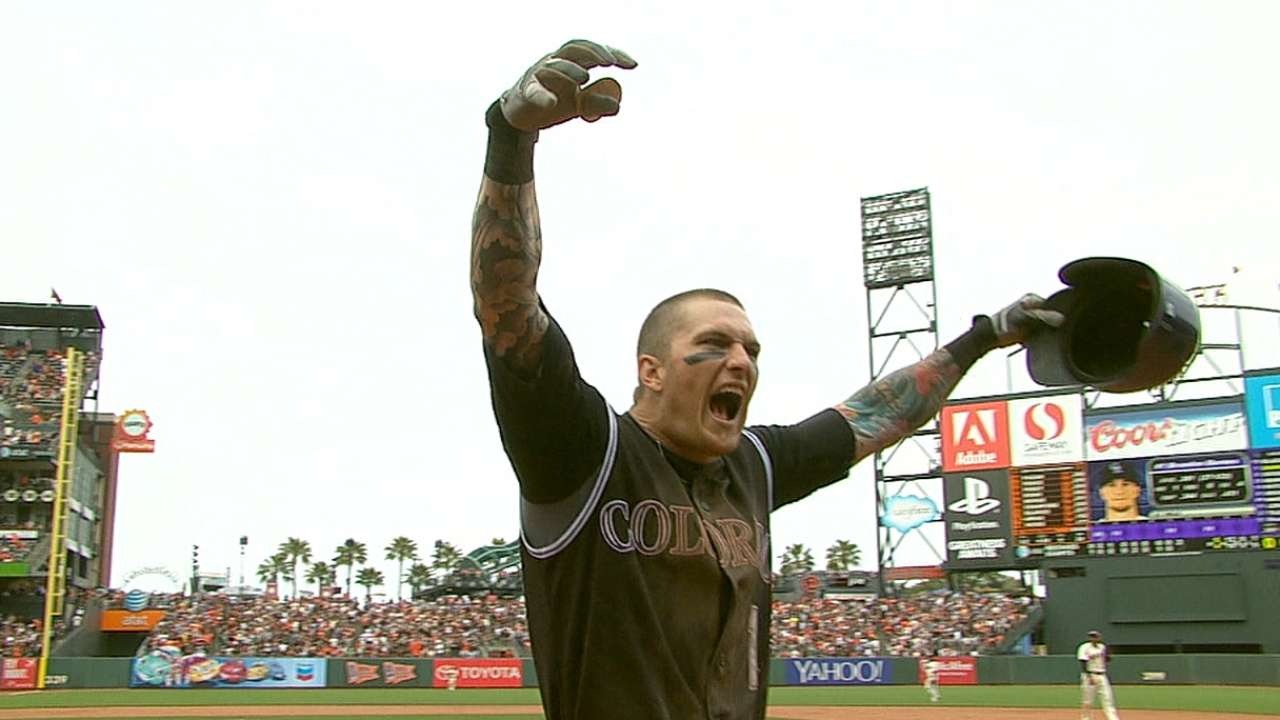 On what he's looking forward to during the holidays:
"Being able to relax and spend time with the family. In this game, you only get so much time with your family, and I don't get to see my parents a whole lot, so being able to spend that time with them and just enjoy watching my kids open presents, and just enjoy the holidays with them."
On his offseason training:
"I just started working out the past couple weeks, just trying to get stronger, trying to get bigger, faster, everything. Just go hard and make sure that I'm ready, so that when the season does come, I'm prepared and my mind's right and I'm going to give everything I've got to the team."
On his work to help pediatric cancer research:
"Pediatric cancer is big to me, my little step-brother was diagnosed with Neuroblastoma when he was 11 months old, so I had to watch him battle through that. Any time I can do some kind of campaign or charity event, I'm always looking for it, looking forward to it, and just trying to raise as much money and awareness as I possibly can to help out."
Thomas Harding is a reporter for MLB.com. Follow him on Twitter @harding_at_mlb, and like his Facebook page. This story was not subject to the approval of Major League Baseball or its clubs.