MLB.com Columnist
Phil Rogers
Randolph guides U.S. in Premier 12 tourney
Former Mets skipper has led overachieving club to semifinals in Japan
Good for Willie Randolph. Good for Team USA and a lot of players you've either forgotten about or haven't yet come to recognize.
While the ongoing Premier 12 tournament in Asia isn't exactly classified as a state secret, international baseball hasn't become big news in the United States. So perhaps you haven't been following Randolph's determined team that will face Mexico in the semifinals on Friday night at the Tokyo Dome (5 a.m. ET on Saturday).
In an event featuring the best players from Japan, South Korea and Cuba, little was expected from the U.S. team. Its talent was scraped together using international mercenaries such as Dan Black, the former Purdue slugger who played in the Korea Baseball Organization last season, and Minor League players not on 40-man rosters.
You could put together a great team if you got the top American players not yet on rosters. But the Rays don't exactly say, "Here're the keys to Blake Snell; you can drive him but have him back in the garage in time for Spring Training." That's not how it works.
The best prospects playing in the Arizona Fall League -- guys such as catcher Gary Sanchez, outfielder Clint Frazier and left-hander Sean Manaea, among dozens of others -- are off limits to the Team USA organizers. So are other top prospects, including just about every pitcher under the age of 30, as teams worry about injuries and misuse -- the same concerns that repeatedly have weakened the U.S. in the World Baseball Classic.
So USA Baseball officials Paul Seiler and Eric Campbell, assisted heavily by former general managers Ed Lynch and Joe Garagiola Jr., work within their limitations to field a team they hope can compete against the Asian powerhouses and teams from Latin America.
No matter what happens against a Mexican team managed by 80-year-old Dodgers scouting legend Mike Brito, this has been a successful run for the Americans. They went 3-2 in the round robin to move on to the quarterfinals in Taiwan, then shut down the Netherlands -- which had built a highly productive lineup around Andruw Jones (attempting another comeback) and international veterans Curt Smith and Yurendell de Caster -- to advance from Taiwan to Tokyo.
Randolph has to be thrilled.
Surprisingly, this is the first team he's led since he was dismissed by the Mets in June 2008 -- memorable because the bad news was delivered at midnight after a game in Anaheim. You would have thought Randolph would have gotten a second chance.
Not only does he have a great pedigree in the Yankees organization, both as a player and a coach, but his Mets teams had a .544 winning percentage, coming within a Yadier Molina home run of reaching the 2006 World Series. Yet Randolph finished as runner-up to Ken Macha for a job managing the Brewers in '09, and that's as close as he's come to getting his own team.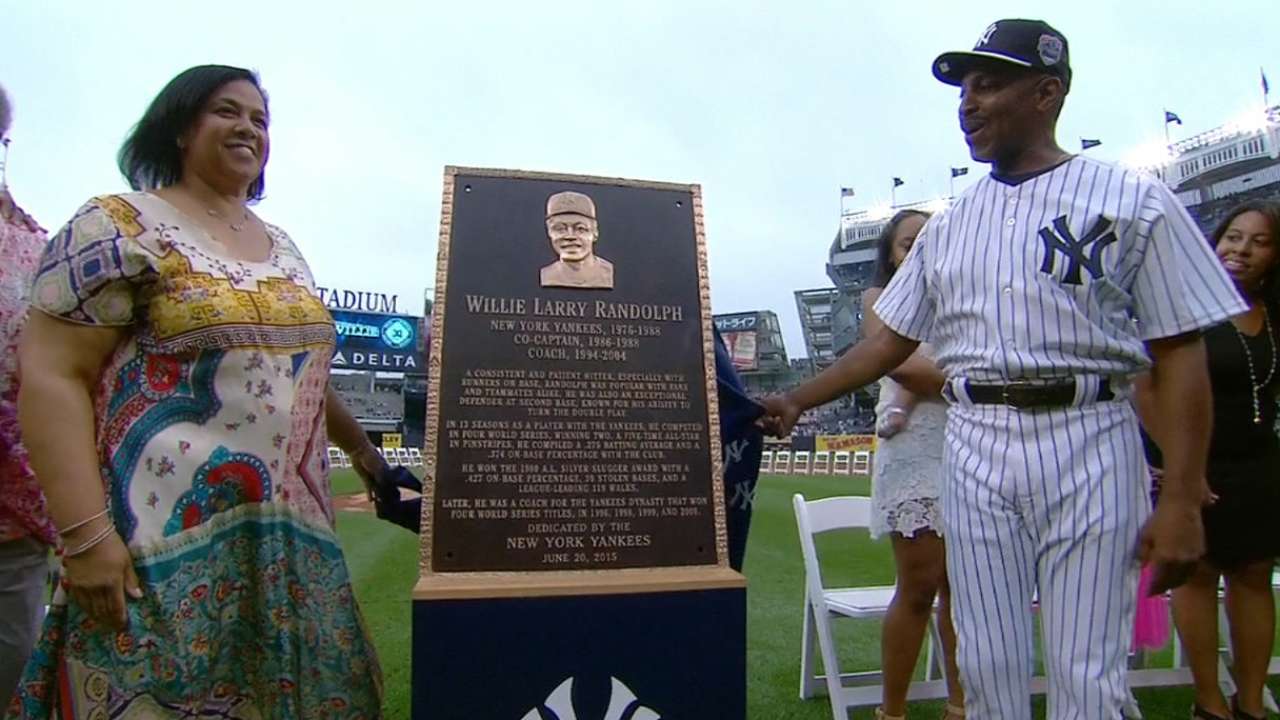 Randolph served as Macha's bench coach for a couple seasons in Milwaukee and then worked for Buck Showalter with the 2011 Orioles, but has pulled on only a Team USA uniform the last four years.
Here's hoping Randolph will become the next Davey Johnson.
After managing the Mets, Reds, Orioles and Dodgers, Johnson worked with USA Baseball during a decade on the sidelines. It seemed he'd never been gone when the Nationals hired him for the 2011 season.
Randolph isn't a candidate to manage the Dodgers, the lone vacancy that remains after jobs were filed in Seattle, San Diego and Washington. He's not known to have been interviewed or even contacted about any of those openings.
It seems a little crazy to forget a guy who had the Mets within one game of the World Series in his second season as a manager.
"My resume's not too bad -- I can't get another shot?" Randolph asked the New York Daily News a year ago. "I don't want it to end the way it did with the Mets. I was successful. ... I don't want to just go, 'OK, I had a shot.' I want to be an inspiration to young kids of all races, colors and creeds. I've been trying to do that. It's been tough."
Thirty-year-old outfielder/first baseman Matt McBride, who played 20 games for the Rockies last season, and 32-year-old right-hander Zack Segovia, who pitched in Taiwan last year, have been leaders for Randolph's team.
It has also gotten big contributions from a collection of intriguing prospects, the most highly regarded being Brewers outfielder Brett Phillips, who was a key piece in the recent Carlos Gomez trade with the Astros. But guys such as infielder Adam Frazier, overshadowed by others in the Pirates' system, and outfielder Jacob May, a leadoff-man-in-training for the White Sox, have made the most of their chance to play in the Premier 12.
Maybe one day one of them will get a chance to play for Randolph in the Major Leagues. That's a sweet thought, but for now the focus is beating Mexico and getting a date in the final against South Korea.
Phil Rogers is a columnist for MLB.com. This story was not subject to the approval of Major League Baseball or its clubs.