Gray ends up third in AL Cy Young balloting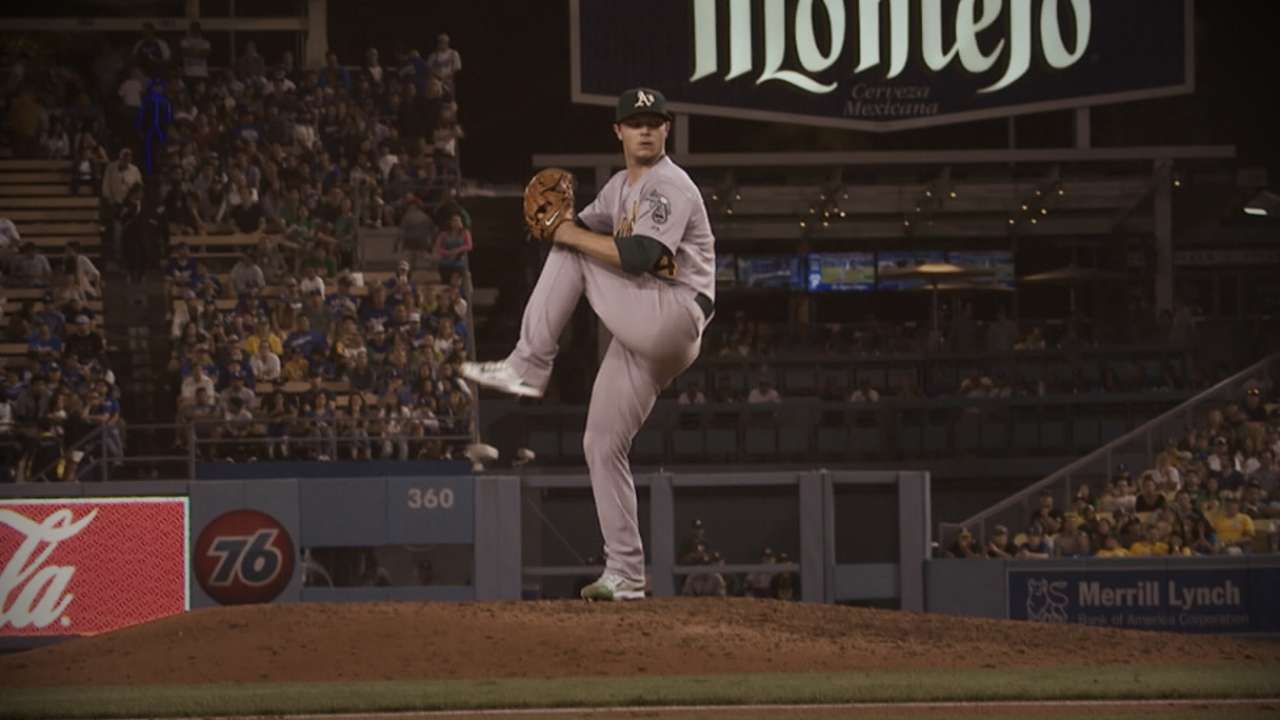 OAKLAND -- A's ace Sonny Gray finished third in the Baseball Writers' Association of America American League Cy Young Award race Wednesday. AL West foe Dallas Keuchel took home the award, while Gray's good friend and fellow Vanderbilt alum David Price came in second.
"It's pretty awesome to start a career being in Oakland and start pretty well, with guys like David to lean on and even Dallas pitching in the AL West," Gray said on MLB Network. "It was nice to have those guys to be able to talk to."
Congrats @kidkeuchy ... You should open up a hardware store! #SECstrong

— Sonny Gray (@SonnyGray2) November 19, 2015
Gray made 31 starts for the last-place A's, exiting the campaign with a 14-7 ledger, compared to Keuchel's 20-8 mark with the Astros, who earned the second AL Wild Card spot, and Price's 18-5 record between Detroit and Toronto, which won the AL East. Up until September, which saw Gray struggle to the tune of a 6.84 ERA, Oakland's ace reigned king of the AL ERA leaderboard, sitting at 2.04 as late as Aug. 17.
By season's end, Gray's 2.73 ERA ranked third in the AL, behind Price (2.45) and Keuchel (2.48). More importantly, it capped a season in which Gray made his first All-Star team, alongside batterymate Stephen Vogt, and continued to establish himself as one of the game's elite starting pitchers.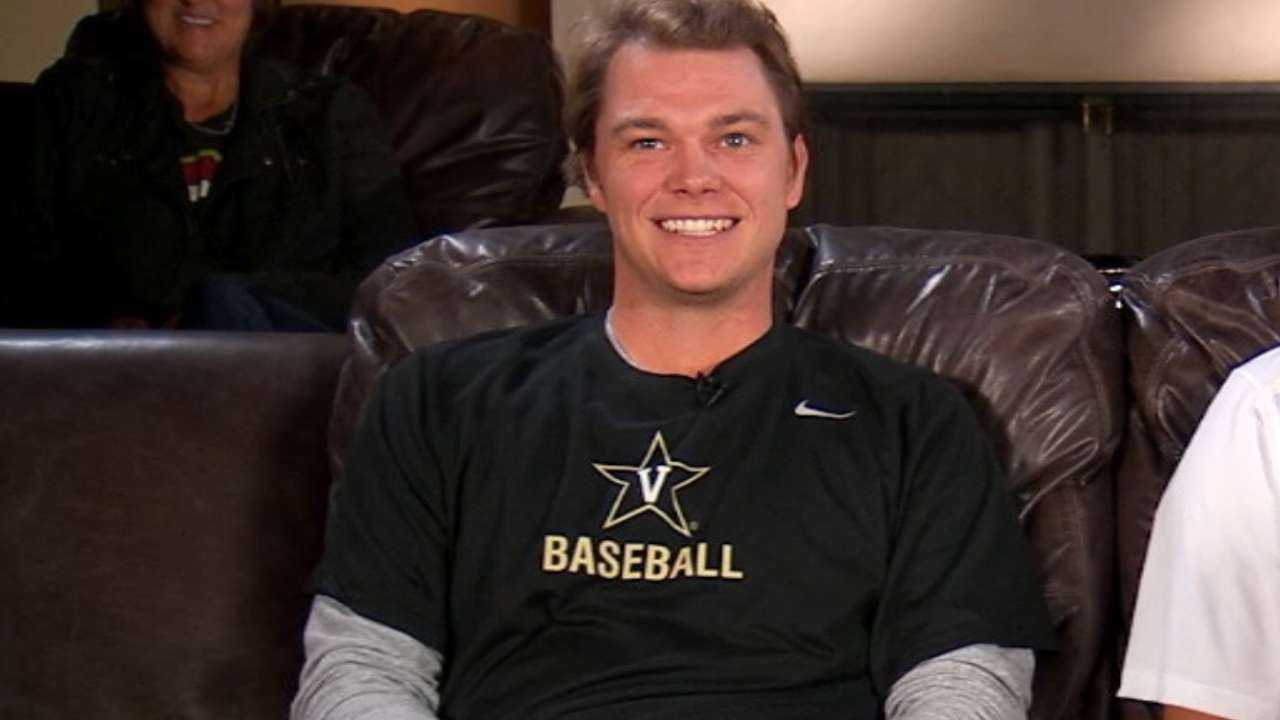 The A's still carry four years of club control of Gray, who is expected to stay put this winter despite speculation surrounding his trade candidacy.
"He had another great year, he really did," A's manager Bob Melvin said. "You look at all the internal numbers, one of the best performers in the American League for sure. Another terrific season for him."
Gray, 26, tied for the AL lead with two shutouts, held opponents to a .217 average -- tied for second in the league -- and tied for fifth in WHIP at 1.08 spanning 208 innings in just his second full season in the big leagues.
Jane Lee is a reporter for MLB.com. This story was not subject to the approval of Major League Baseball or its clubs.