13 candidates vie for Best Starting Pitcher
Esurance MLB Awards to name top starter, regardless of league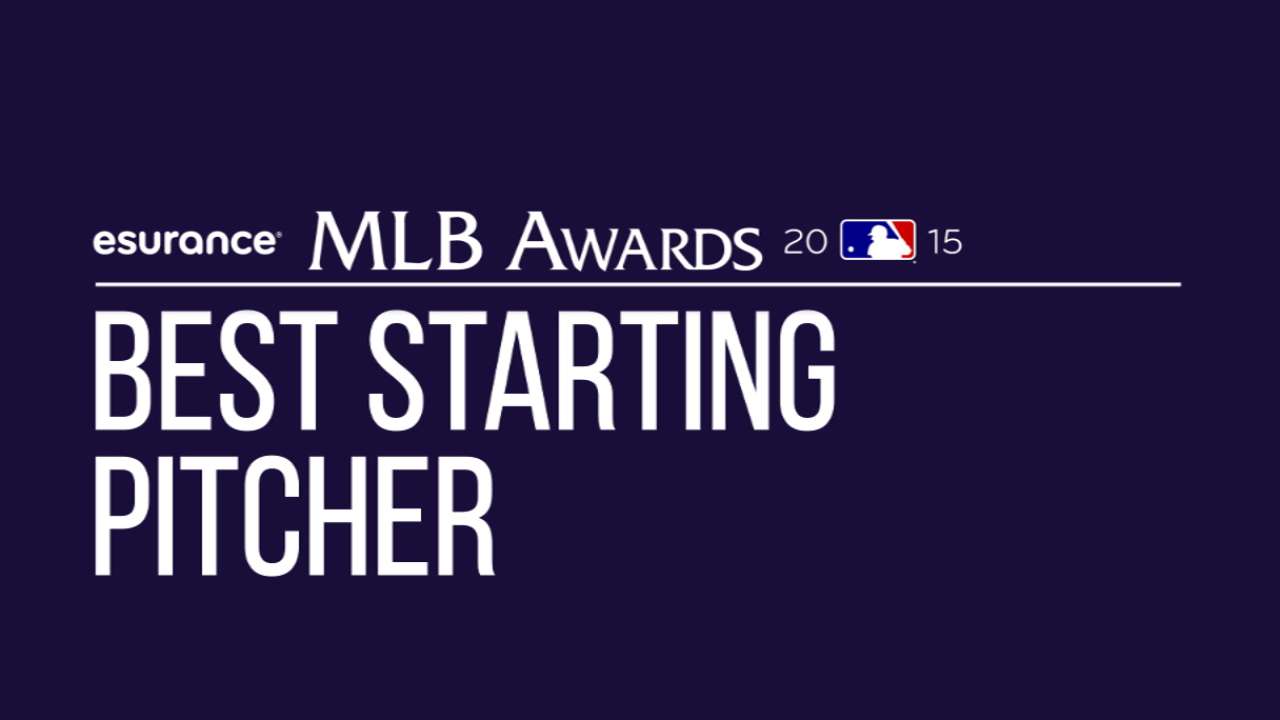 Now that Dallas Keuchel of the Houston Astros and Jake Arrieta of the Chicago Cubs have earned BBWAA Cy Young Awards in their respective leagues, just one starting pitcher in all of Major League Baseball is about to be recognized as the best in 2015, regardless of league. Watch MLB Network and MLB.com at 8 p.m. ET on Friday to see the winners of 18 categories, including Best Starting Pitcher, in the Esurance MLB Awards.
The increased overall offensive output in 2015, combined with a pitching leaderboard that ranked among the best since 1968's "Year of the Pitcher" magnifies the strong overall performance of your 13 nominees. Here are the Best Starting Pitcher candidates at mlb.com/awards:
Arrieta, Keuchel, Chris Archer of the Rays, Madison Bumgarner of the Giants, Gerrit Cole of the Pirates, Jacob deGrom of the Mets, Sonny Gray of the A's, Zack Greinke and two-time defending winner Clayton Kershaw of the Dodgers, David Price of the Blue Jays, Chris Sale of the White Sox, Felix Hernandez of the Mariners and Max Scherzer of the Nationals.
The Esurance MLB Awards annually honor Major League Baseball's greatest achievements as part of an industry-wide balloting process that includes five components, each of which accounts for 20 percent of the overall vote: media, front-office personnel, retired MLB players, fans at MLB.com and Society for American Baseball Research (SABR) voters.
"It's an honor [to vote in the MLB Awards], and I'm looking forward to it," said Hall of Fame right-hander John Smoltz, no stranger to baseball's accolades season.
"I'm sure there will be some debate that comes out of it, and I'm excited to be one of those judges that helps create the debate."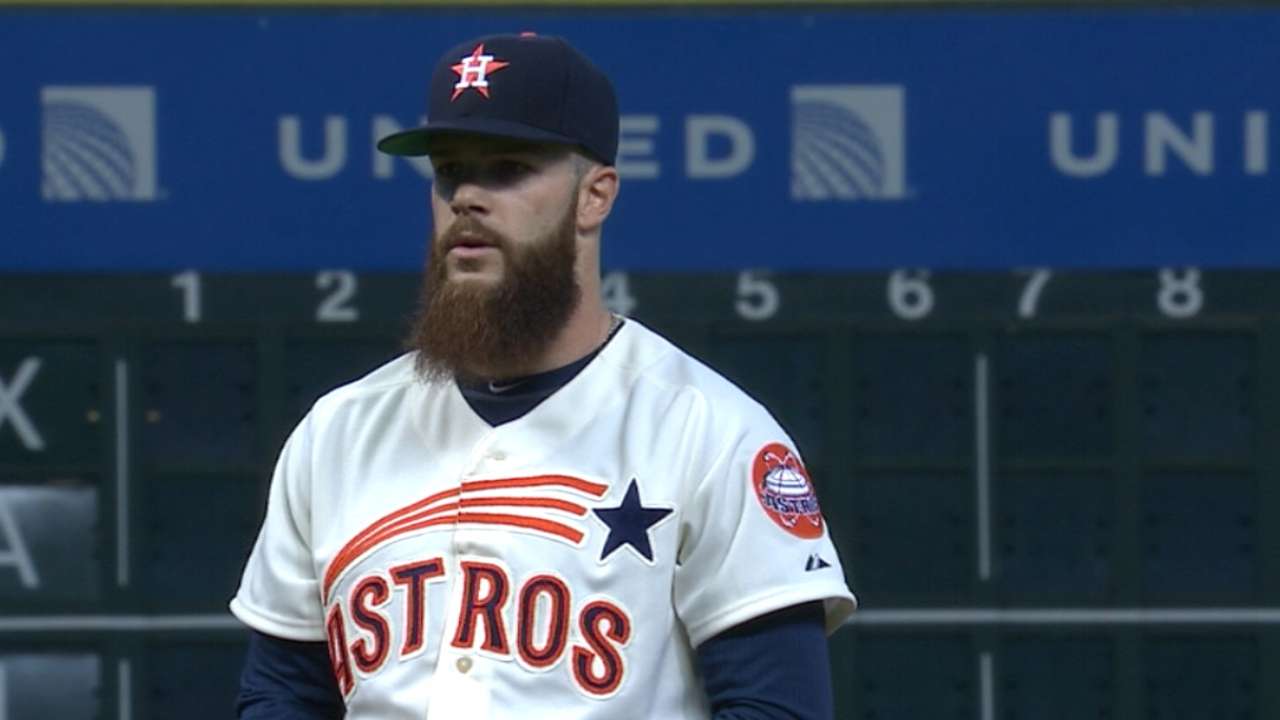 In addition to Best Starting Pitcher, individual awards will go to the Best Major Leaguer, Everyday Player, Rookie, Defensive Player, Breakout Player, Bounceback Player, Manager, Executive, Social Media Personality and Postseason Performer.
Winners will also be recognized for the year's best offensive play, defensive play, Moment, single-game performance, Social Media Post, Celebrity Fan, Fan Catch, Interview, TV call, radio call, Player-Fan Interaction, Video Board Moment and Trending Topic.
The Manager and Executive awards will be announced during the Winter Meetings. Best Video Board Moment, Trending Topic, Interview and Social Media Personality will be announced on MLB social platforms on Friday. The other 18 awards will be announced on Friday's show, which is hosted by Brian Kenny and Dan Plesac. The Esurance MLB Awards decide the best of the best from Opening Day through the end of the World Series -- spanning the start and end of baseball.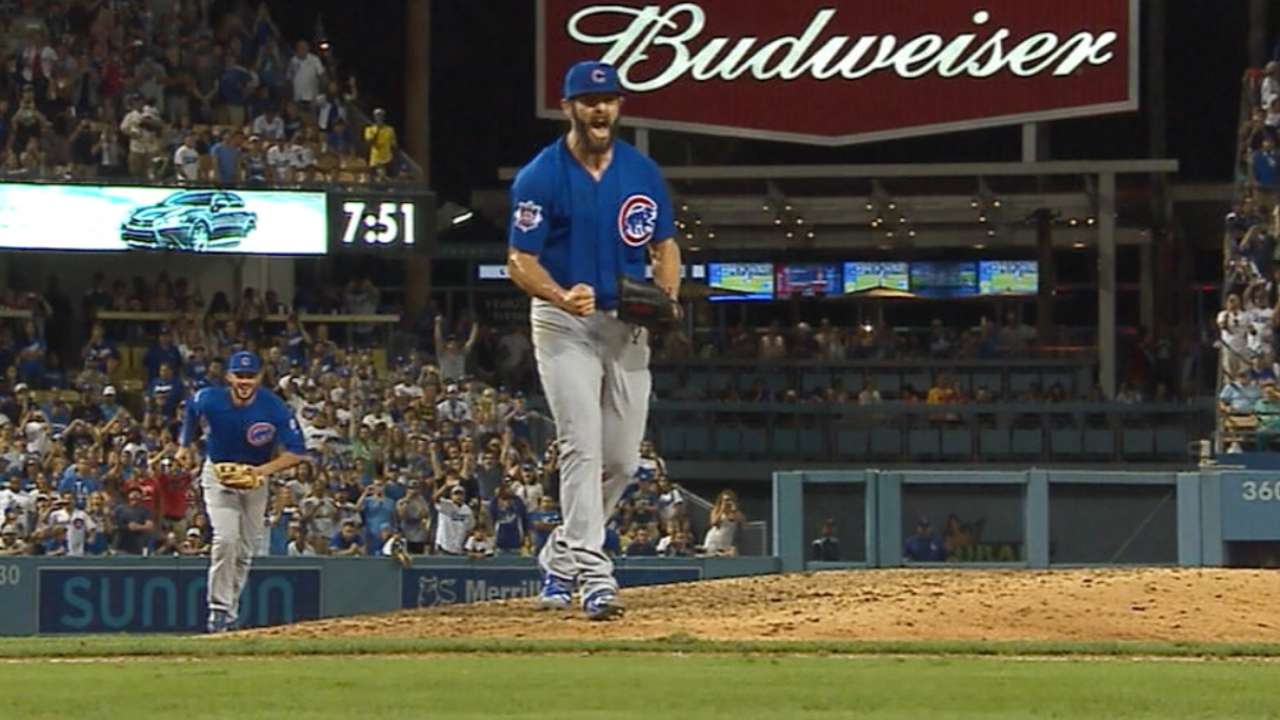 Deciding on one starting pitcher out of the 13 candidates is a formidable task, given the remarkable performances in both leagues. Overall MLB batting average (.254), on-base percentage (.317), slugging (.405), OPS (.721) and ERA (3.95) increased to 2011-12 levels. That is the backdrop for what the top starters have accomplished -- and the comparisons to 1968 speak further volumes.
For the first time since Dwight Gooden of the Mets (1.53) and John Tudor of the Cardinals (1.93) did so 30 years ago, MLB had multiple pitchers with ERAs under 2. Greinke finished at 1.66 and Arrieta at 1.77. Clayton Kershaw didn't miss it by much, at 2.13.
In 1968, Gibson established the modern ERA record of 1.12, and he was one of seven starting pitchers who were under 2. MLB lowered pitching mounds after that season to increase offense. The only two seasons since then in which three or more starters posted sub-2 ERAs came in '71 (Tom Seaver, Vida Blue and Wilbur Wood) and '72 (Luis Tiant, Gaylord Perry, Steve Carlton and Gary Nolan). Entering this season, the Gooden-Tudor combo in '85 marked the only occasion of multiple sub-2 ERAs since '73.
MLB also finished the regular season with five starting pitchers having posted a WHIP below 1, the most by pitchers who were exclusively starters since 1968. Greinke (0.84), Arrieta (0.86), Kershaw (0.88), Scherzer (0.92) and deGrom (0.98) accomplished the feat. Bumgarner (1.01), Keuchel and Matt Harvey (each 1.02) were among many nominees close behind.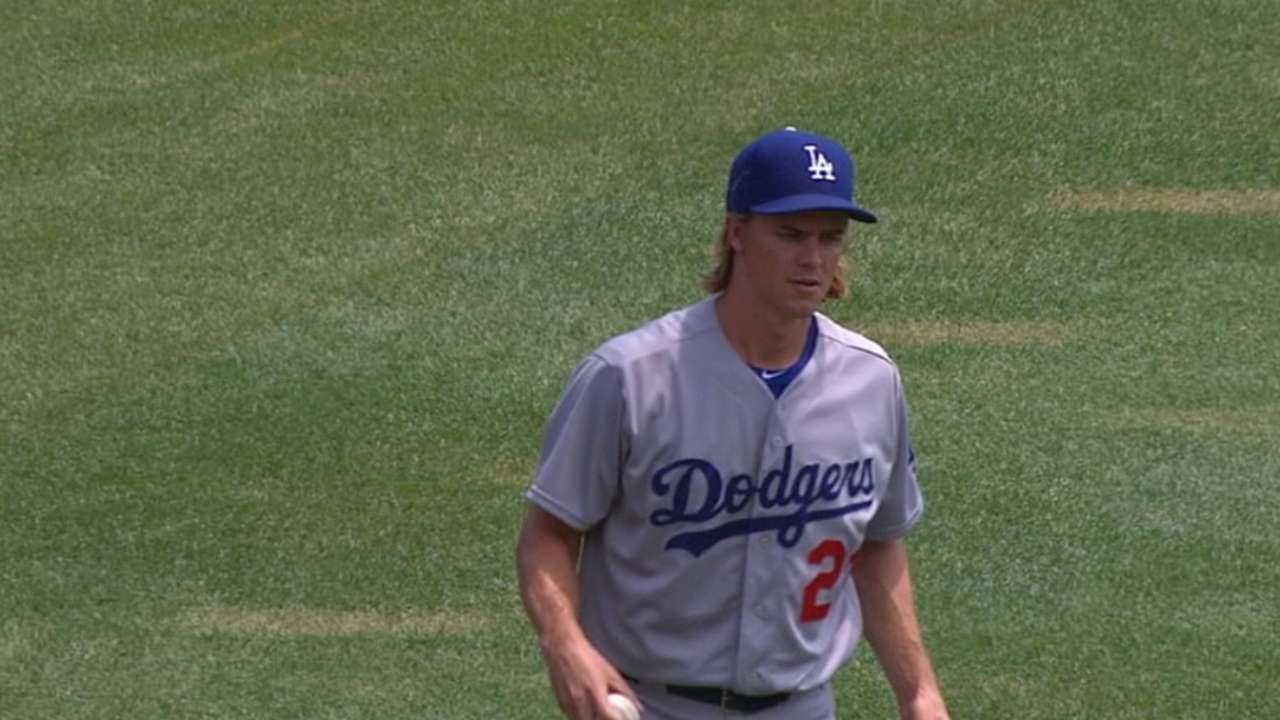 In 1968, Baltimore left-hander Dave McNally's 0.84 WHIP led a group of nine pitchers (eight regular starters) below 1. Gibson was right behind at 0.85.
Kershaw has won the Best Starting Pitcher category each of the past two years, topping Bumgarner of the rival Giants in a two-horse race in 2014, 42.5 percent to 38.2. Kershaw also finished right behind Detroit's Justin Verlander in the '11 balloting. Although Kershaw finished strong this season, the award path is far less clear, especially given Greinke's dominance within the same rotation.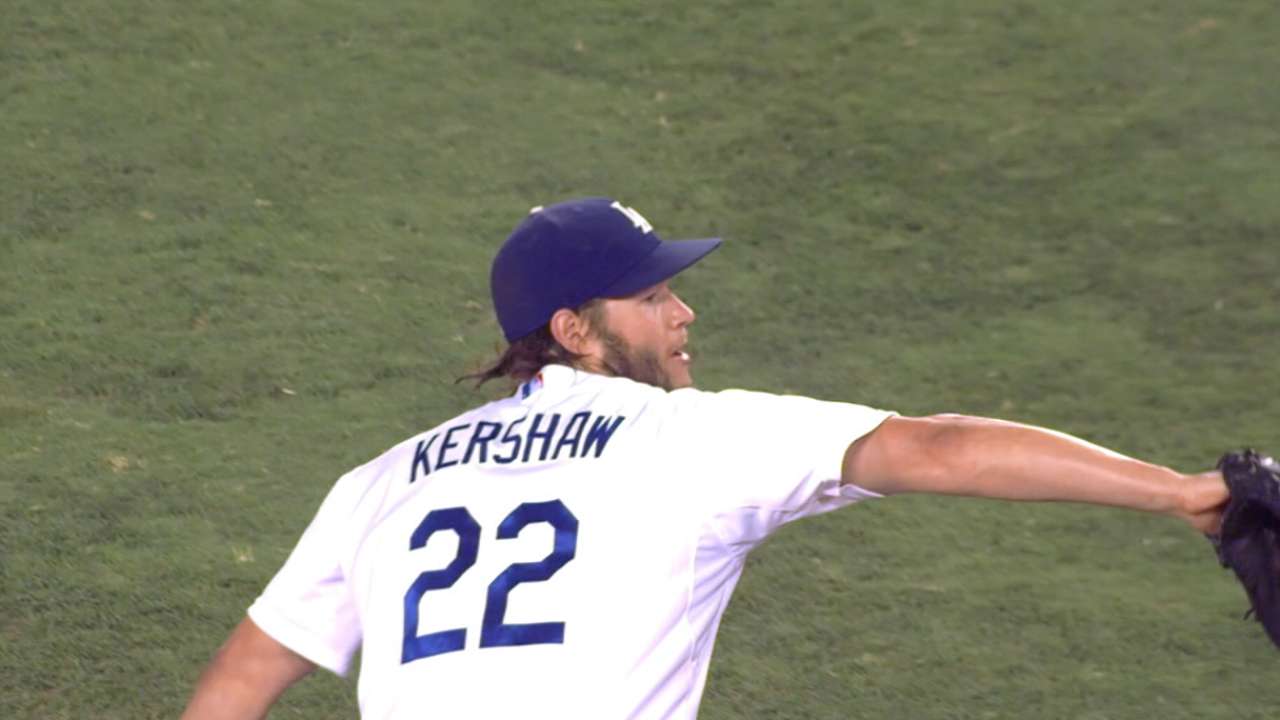 Plus, if you like wins, each league had a 20-game winner: Arrieta with 22 (and a no-hitter to boot) and Keuchel with 20. Arrieta had the best second-half ERA in Major League history, and Keuchel was the picture of consistency for a resurgent Houston club. They each led their teams into the postseason and earned the win in the Wild Card Game presented by Budweiser.
If you like no-hitters, then how about Scherzer? He threw two of them, and one came in his final start of the season -- with 17 strikeouts.
The Giants might not have repeated, but Bumgarner certainly carried over his dominance in 2015, with an 18-9 record and 234 strikeouts. And who can forget Sale's record-tying stretch of eight starts with at least 10 strikeouts?
Mark Newman is enterprise editor of MLB.com. Read and join other baseball fans on his MLB.com community blog. This story was not subject to the approval of Major League Baseball or its clubs.