Huntington: Kang 'progressing very, very well'
Injured infielder expected to be back between March and May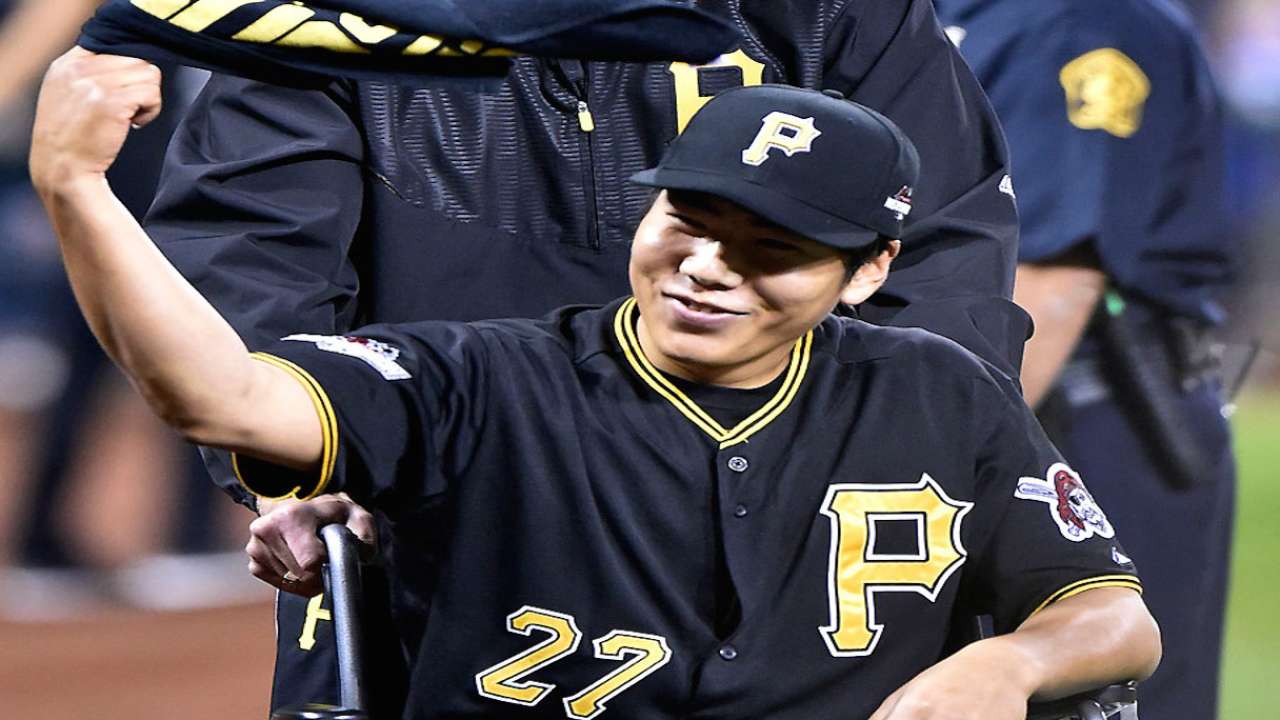 PITTSBURGH -- Since undergoing season-ending surgery on Sept. 17, Pirates infielder Jung Ho Kang has been recovering away from the public eye. He hasn't spoken to the media, and his only public appearance at PNC Park came in a wheelchair before the National League Wild Card Game.
But according to Pirates general manager Neal Huntington, Kang's recovery is going well so far.
"He has checked every box medically that he can check right now. He's bored to tears," Huntington said last week at the General Managers Meetings. "This is an active guy who is dealing with a significant injury. He's progressing very, very well. He's in good spirits, and he's doing everything we could ask of him to get healthy and get better."
Kang's injuries came as a result of Chris Coghlan's hard takeout slide into Kang's left leg at PNC Park on Sept. 17. Later that night, Kang had an open reduction/internal fixation of a displaced lateral tibial plateau fracture with a lateral meniscal repair. At the time, the Pirates said Kang would miss approximately six to eight months.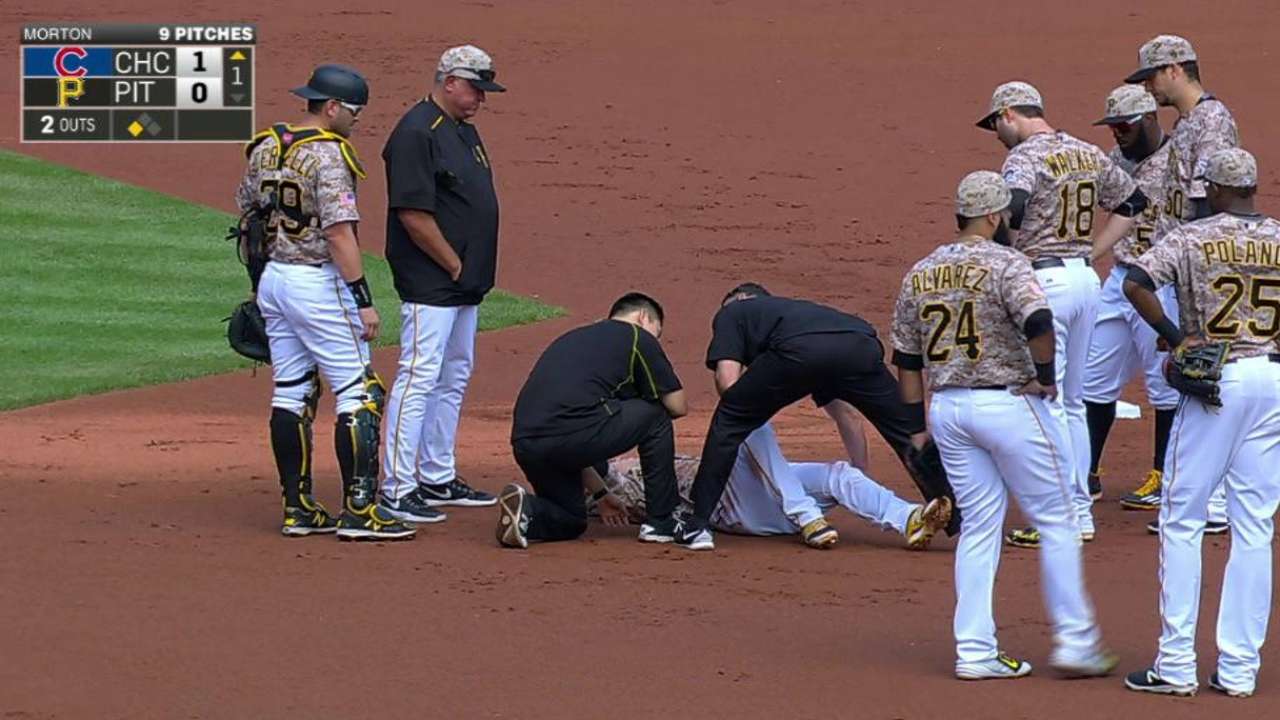 That projection allows for a return between mid-March and mid-May. But even with Kang's recovery progressing well, it's far too early to predict his availability come Opening Day.
"We're still a ways away from having a better feel for when he'll be ready," Huntington said Wednesday during an interview on KDKA-FM 93.7 The Fan. "But at this point in time, it's gone as well as we could have hoped."
Since Kang's surgery, there has been some speculation that his status could impact second baseman Neil Walker's future in Pittsburgh. Walker will be a free agent after next season, and he's expected to receive a significant raise in his last year of arbitration eligibility. That led him to openly wonder after the NL Wild Card Game whether he had played his last game with his hometown club.
With Kang healthy, the Pirates could use him at third base, play Josh Harrison at second and potentially trade Walker this offseason to upgrade some other part of the club.
Without Kang, the thinking goes, the Pirates will need to keep Harrison at third and Walker at second to avoid another slow start. Or, maybe not.
"They're somewhat related," Huntington said on 93.7 The Fan. "But I think people have tied them more closely together than maybe we will tie them together.
"If we thought that Kang would be back in August, it's a completely different situation. But with the fact that our hope is he'll be back some time early in the season, if not before, it's not as interdependent as it may seem on the surface."
Even if Kang's recovery stretches toward the end of the Pirates' initial projection, he could be back on the field only a few weeks after the regular season begins.
It is still unclear if the Pirates will trade Walker this winter, but it's now more certain that the speed of Kang's recovery won't be the sole reason they do or don't decide to deal the Pittsburgh Kid.
Adam Berry is a reporter for MLB.com. Follow him on Twitter at @adamdberry. This story was not subject to the approval of Major League Baseball or its clubs.