Past, present Sox agree: Ortiz one of a kind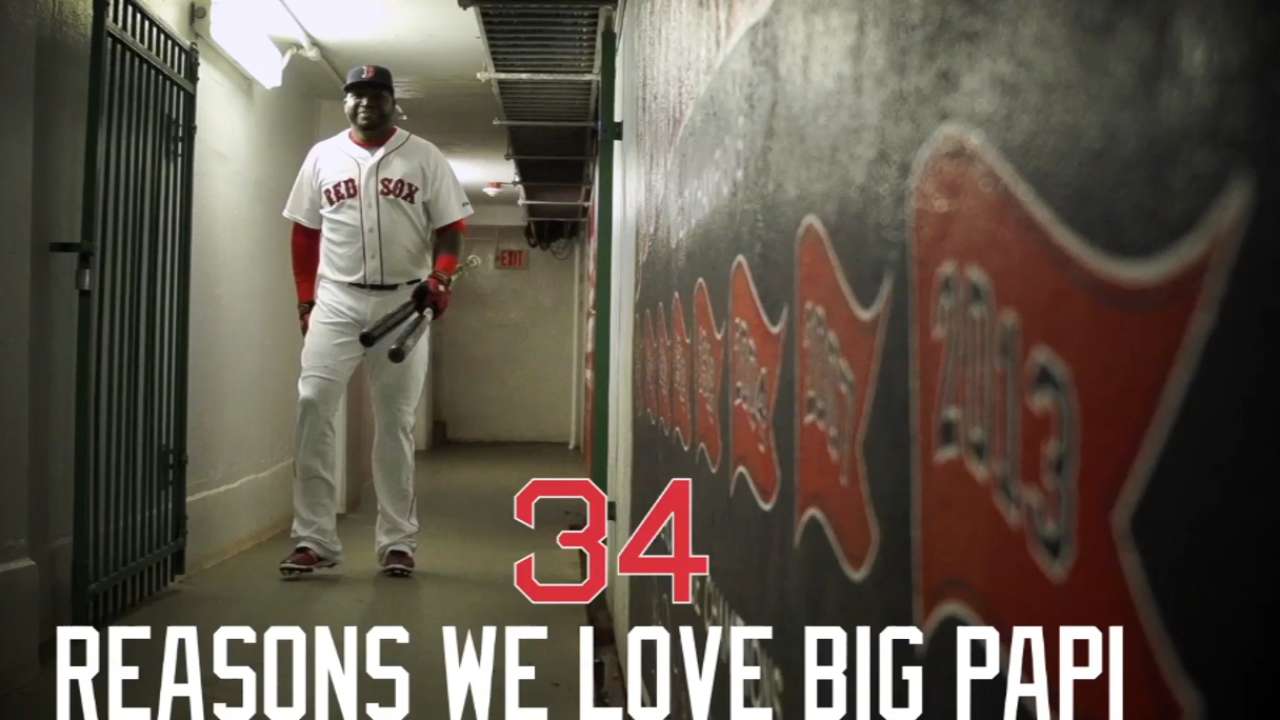 BOSTON -- With David Ortiz set to retire following the 2016 season, the thing that stands out the most to those who have watched him is how minimal his decline has been in the latter years of his career.
Ortiz announced his plans to retire on his 40th birthday, which was Wednesday. But his bat speed and recent statistics are enough to prove that he is going out on his terms -- and not because he can no longer perform at a high level.
"It's amazing that he's still one of the most feared hitters in the game," said Cubs president of baseball operations Theo Epstein, who brought Ortiz to Boston on a one-year, $1.25 million contract in 2003.
• 11 of Papi's most memorable moments
"He puts a lot of work in, a lot of thought into how to stay ahead of the pitchers," continued Epstein. "He always used to say, 'Hitting is hard, bro. People think it's easy, but hitting is really hard, bro.' It's a credit to him how he's made it look easy, even though it's not, over all those years. Best to him. Happy birthday."
Dustin Pedroia, who has won two World Series championships with Ortiz while forming a close bond along the way, was swirling with emotions after hearing the news.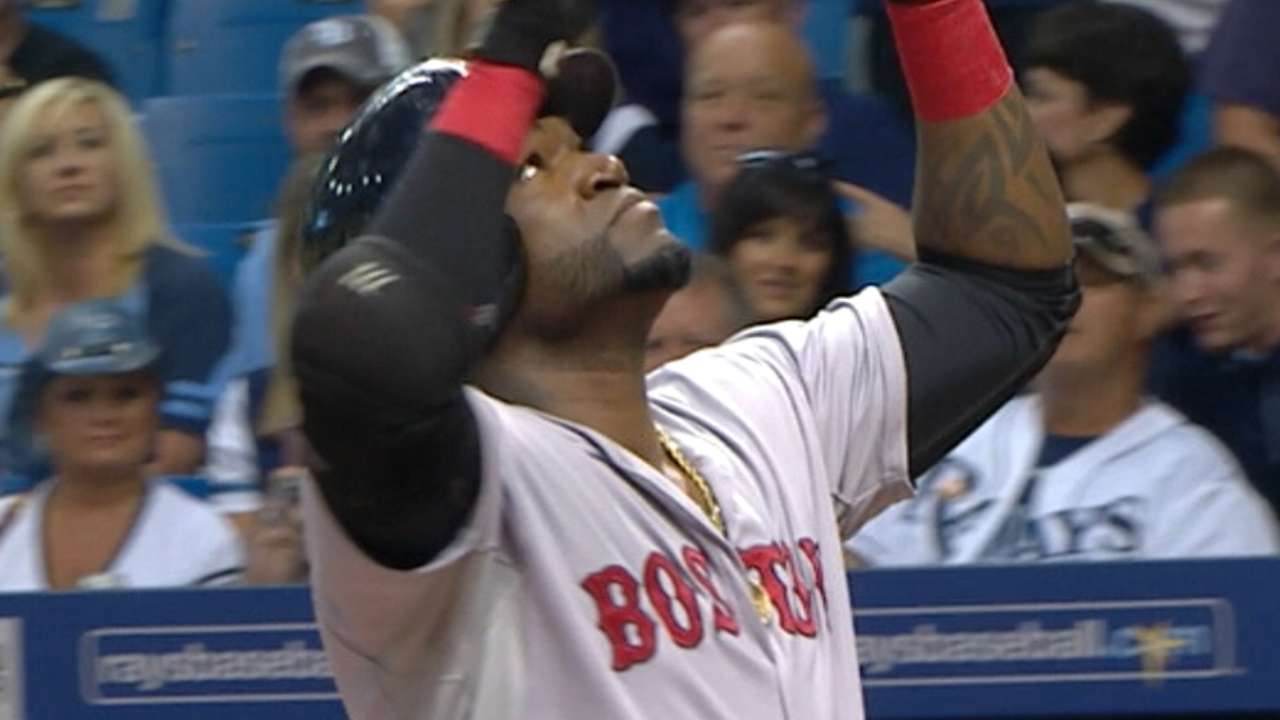 "I think we all wish David could play forever, but, obviously, he is the only one who knows when it's time," said Pedroia. "I don't want to think about what it's going to be like when he isn't right next to me on deck or in the clubhouse. We all love him as a teammate and person, and we will do everything we can to send him off a champion again."
John Farrell is excited to be able to manage Ortiz in the final year of his career, mainly because he knows the slugger will be most motivated by the chance to overcome two straight last-place finishes.
"What will make it even more special is for us to win as a team. I've seen David enjoy the game so much when we've won as a team," Farrell said. "I think that says more about him and what's important to him rather than just the numbers he puts up. I sent him a message earlier this morning and it was like, 'Let's do everything we can to make this year as special as any in his career.' He's going to do everything in his power to do that, as he's done every year."
Though Ortiz might not duplicate the 37 homers and 108 RBIs he produced in 2015, Farrell doesn't anticipate much of a drop-off from his designated hitter.
"The work ethic has always put him in a position to succeed, in addition to his talents," Farrell said. "You marvel at the players -- you talk about these elite kind of players, and the year in which they retire is sometimes a career year for 80 percent of the guys that have ever played in the big leagues.
"Go back to a Mariano Rivera, he probably saved 40 games in his final season. And you think, 'Why are you leaving now? You're still productive.' In my own way, I look at David in a very similar fashion. Here's a guy that's probably going to hit 30 home runs again next year or more, drive in 100, and what would be a career year for many will be his final one."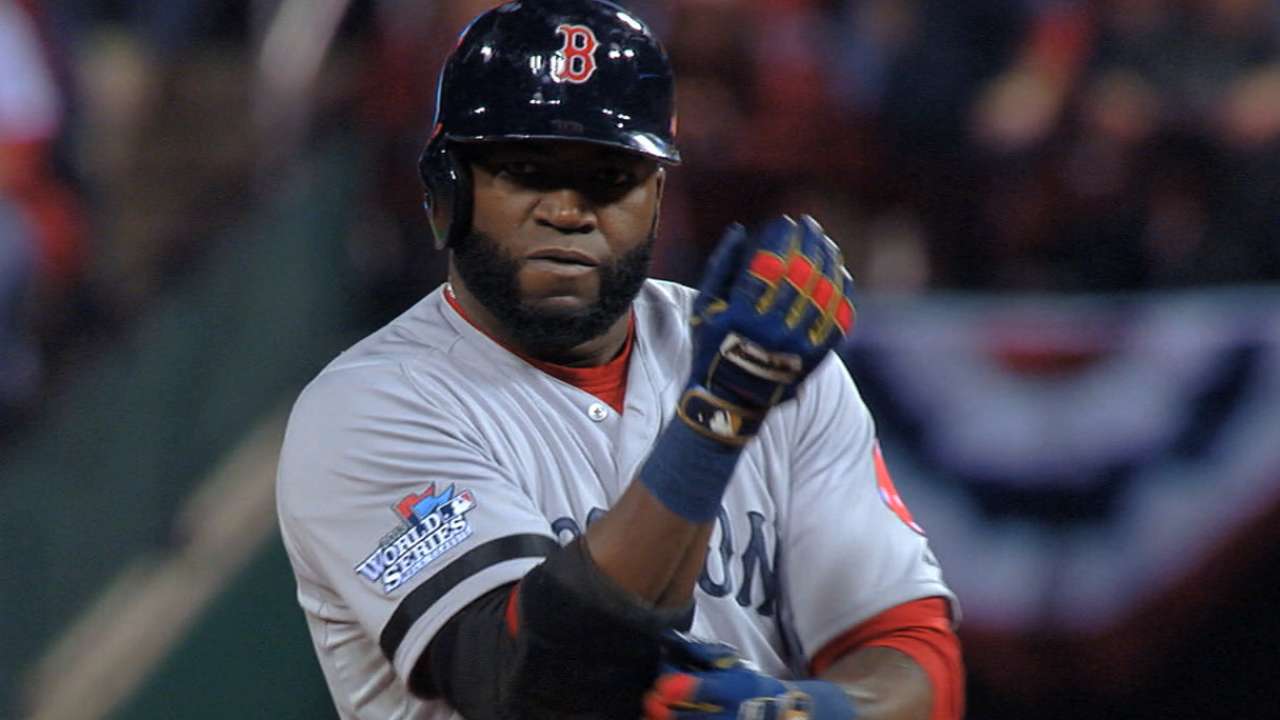 Terry Francona, now the manager for the Cleveland Indians, had the luxury of writing Ortiz's name in the lineup during his eight-year tenure (2004-11) in Boston. Four years after Francona's departure from the Red Sox, Ortiz is still going strong.
"It's a testament to him," Francona said. "He has maybe been counted out a couple of times. He's a proud man. When he gets in the batter's box, he still puts fear in you. He's a wonderful person. He's going to go down as one of the greatest Red Sox hitters ever, as he should."
Curt Schilling, Ortiz's teammate from 2004-07, marveled at how the moment was never too big for Ortiz.
"I always felt like David was the first guy I ever played with who knew how I felt in October," Schilling said. "The pulse was always elevated, the heart rate, the blood pressure. I treasured that feeling. I couldn't wait for that feeling. I was in love with that feeling. Is there any doubt that's exactly how David felt? It was his time. The '13 World Series might have been the greatest performance in the history of the World Series.
"There was so much more to him than just the clutch hits. He was an amazing teammate. I loved him to death. He would take the shirt off his back. He would give you the shirt off his back and he would buy you a shirt. He was a loving guy. David was as genuine as anyone I ever played with."
Aside from his own substantial accomplishments, Ortiz has helped the Red Sox by being a willing mentor to the young players.
"He's so helpful and open," said shortstop Xander Bogaerts. "He's always willing to help. You just have to go up to him and ask him questions, and he's always going to give you advice. And that's advice on and off the field, and in life or baseball-wise.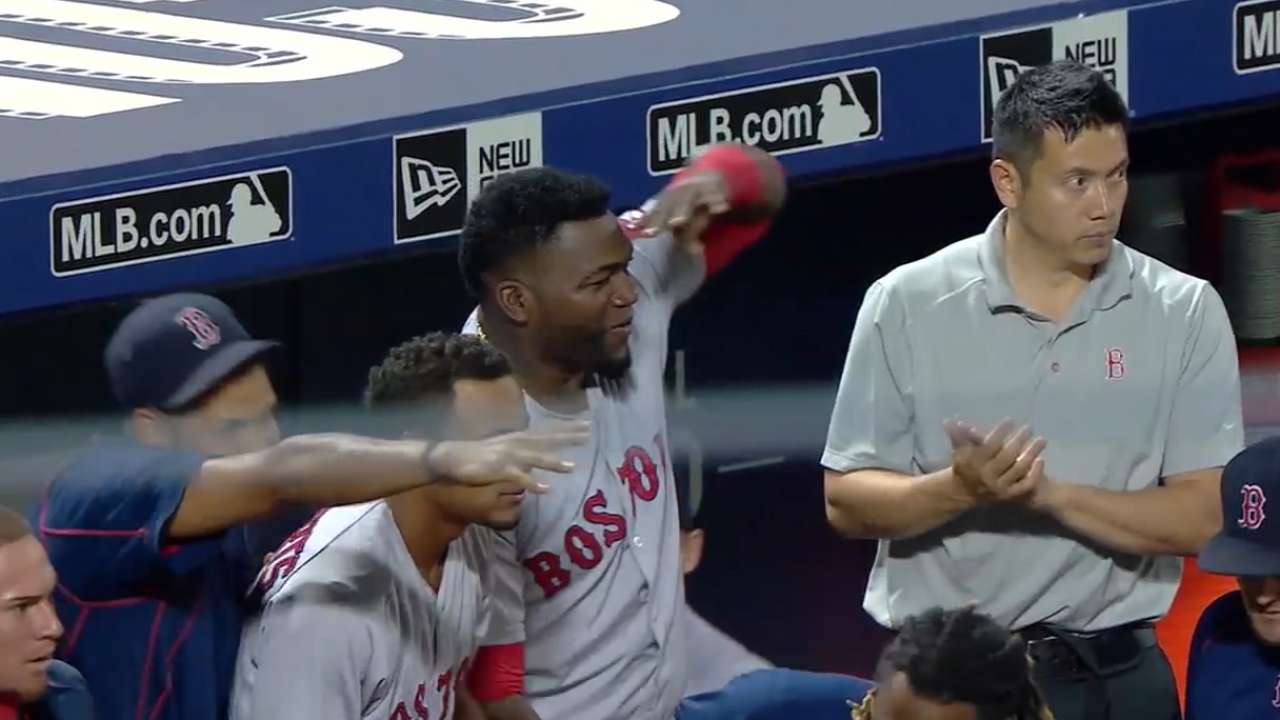 "He's been a great help for me, especially being a young kid coming up. What he's meant to the clubhouse, to the organization. He's done it all -- MVP of the [2013] World Series. I just think he wants to be with his family more. He has some young kids, so maybe he wants to spend more time with them."
Sometimes you have to be around Ortiz during batting practice to see his value as a teammate.
"I happened to be there last year on the big league diamond [in Spring Training] when he was taking batting practice with Bryce Brentz," said Red Sox general manager Mike Hazen. "Brentz was hitting and David stopped him at one point after he mishit a couple of balls in the cage and he said, 'Hey, every single swing you take in batting practice is crucially important. You never take one swing off in batting practice. If you can't hit batting practice perfectly, you have no chance to hit in the game like you want to.' It's those types of things. That's what he does when you go out and watch him every day. It's something you appreciate."
Ian Browne is a reporter for MLB.com. This story was not subject to the approval of Major League Baseball or its clubs.