Bell honored with 'Chief' Bender Award
White Sox assistant GM recognized for outstanding player development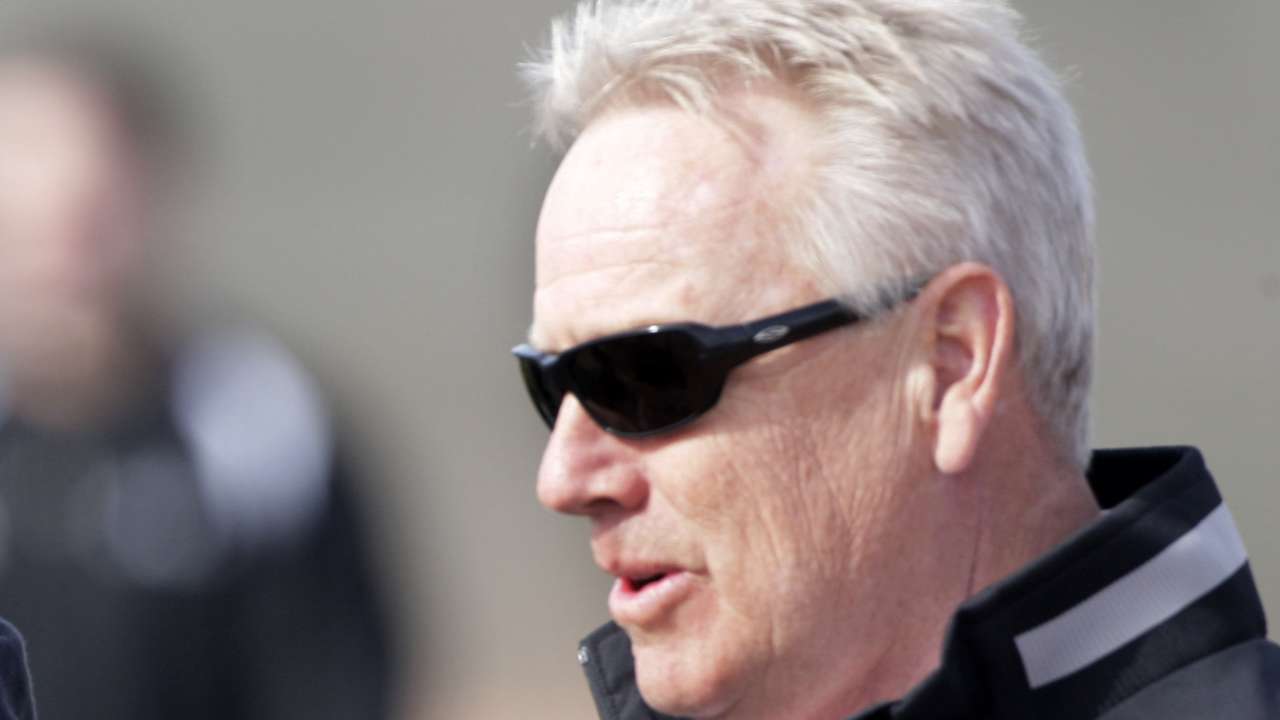 White Sox vice president and assistant general manager Buddy Bell has been named the 2015 recipient of the Sheldon "Chief" Bender Award, presented annually by Minor League Baseball "to an individual for distinguished service in player development."
Bell has served as Chicago's assistant GM since 2013, assisting with the Major League roster and staffing decisions, while also undertaking amateur and special scouting assignments. He also oversees the White Sox player development system.
"Throughout his decade-plus time directing our player development system, Buddy has served as a tremendous leader for our entire staff of coordinators, instructors, managers, coaches and players," general manager Rick Hahn said. "Buddy has made a lasting impact on the careers and lives of so many players. As Buddy transitioned his career from uniform to a front-office role, 'Chief' Bender served as one of his early mentors, so it is wholly appropriate that Buddy is recognized today for continuing Bender's legacy of excellence in player development."
Bell previously served as Chicago's vice president of player development and special assignments (2012), director of player development ('09-11) and director of Minor League operations ('08, 1991-93).
Bell worked with Bender in 1999, when he served as a Minor League instructor with the Reds. Bender was a longtime front office executive with the Reds from 1967-2005. Bell also played with Cincinnati from 1985-88 just like his father, Gus, who was a star player for the Reds from 1953-1961.
"It means a lot," Bell said. "And I think it has a different feel for me because I had the honor of working with Chief in 1999. I've known the Bender family for a while, including his son, Jim. So this means a lot more to me than probably anyone else even though this is a prestigious award by itself. But Chief taught me a lot about baseball, like how to run a Minor League system and patience. So I'm just grateful for the short amount of time I spent with Chief."
During Bell's tenure with the White Sox, the organization's Minor League affiliates have won five league championships: Arizona League White Sox (2015), Double-A Birmingham ('13 and 1993) and Advanced Rookie League Great Falls ('11 and '08).
Bell will receive the award on Dec. 6 at the Winter Meetings in Nashville, Tenn.
"Any time you get an award, it's really based on the people you work with," Bell said. "That's the most important thing to me. I'm fortunate enough to work with the White Sox for a long time. The loyalty that Jerry [Reinsdorf], Rick and Kenny [Williams] have shown me over the years, they let us pretty much do what we think is best."
Rhett Bollinger is a reporter for MLB.com. Read his blog, Bollinger Beat, follow him on Twitter @RhettBollinger and listen to his podcast. Joey Nowak is a reporter for MLB.com. Follow him on Twitter at @joeynowak. This story was not subject to the approval of Major League Baseball or its clubs.