Cain's MVP case stands up vs. stiff competition
Center fielder had historic season while leading Royals to World Series title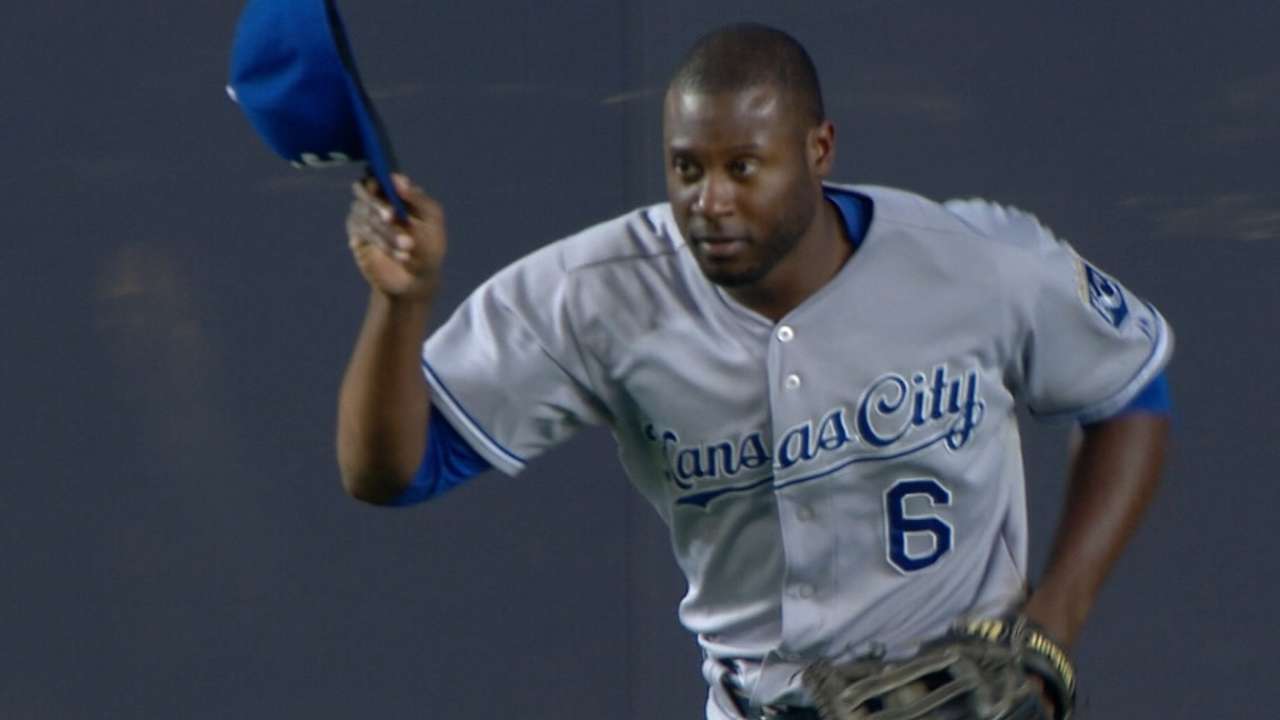 KANSAS CITY -- So, if you're making a case for Royals center fielder Lorenzo Cain to be the American League's Most Valuable Player over other finalists Josh Donaldson (Blue Jays) and Mike Trout (Angels), you may have to think outside the box.
Certainly, Cain (.838 OPS, 16 homers, 72 RBIs) isn't going to compare offensively with Trout (.991 OPS, 41 homers, 90 RBIs) or Donaldson (.939 OPS, 41 homers, 123 RBIs).
But what exactly defines a Most Valuable Player?
Is it the best overall player in the league? Or is it the best overall player on the best overall team, the player that proved to be the catalyst in driving his team to a World Series championship?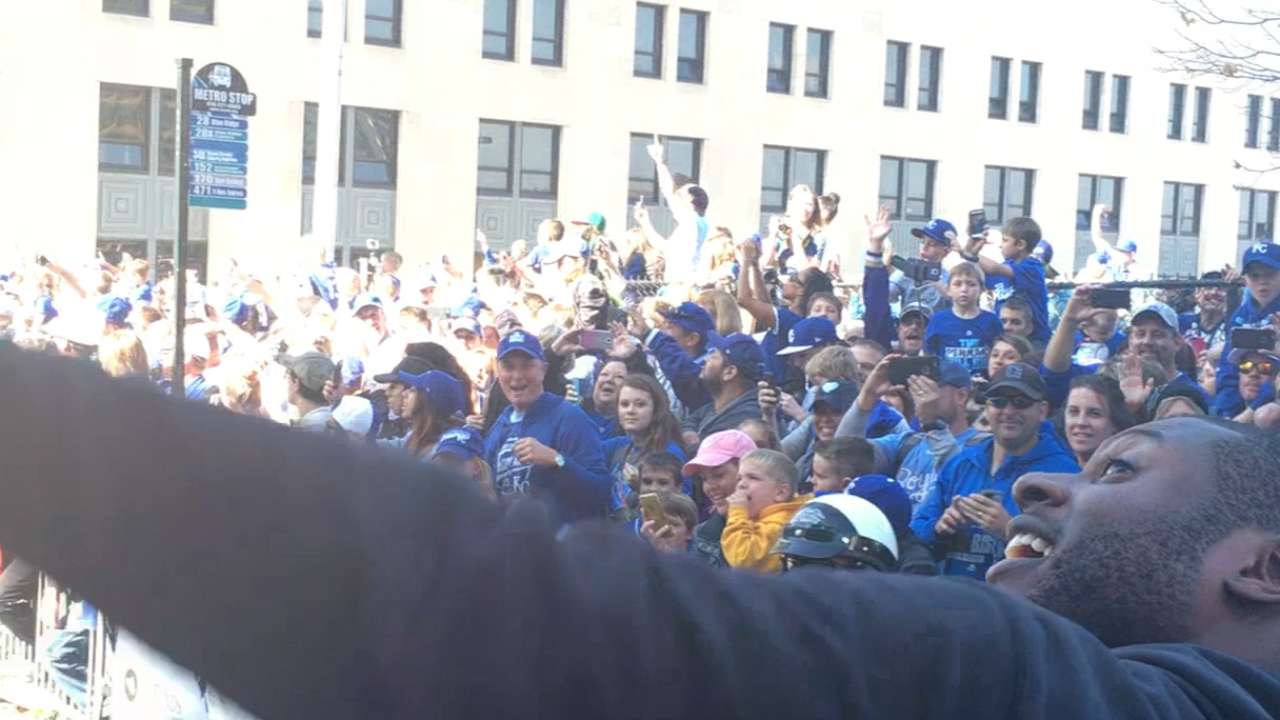 Trout's Angels didn't make the postseason. Donaldson's Blue Jays were felled by Cain's Royals in the American League Championship Series.
Cain was the indisputable force behind the Royals.
"He's the guy that always got us going," Royals manager Ned Yost said.
Indeed, Cain was the Royals' sparkplug offensively. He led the team in steals (28), batting average (.307) and runs scored (101) and was second in OPS (.838), doubles (tied with 34) and triples (six).
Although he wasn't a finalist for the Gold Glove Award -- a decision that baffled Yost -- Cain's defense also propelled the Royals. Cain finished second among center fielders in FanGraphs' defensive runs saved (18) to Rays Gold Glove winner Kevin Kiermaier (42).
"We get to see it each and every day," first baseman Eric Hosmer said. "I think what a lot of people don't consider is how much ground is out there at Kauffman Stadium. The way Lorenzo is tracking balls down out there, he tends to make it look like a normal-sized field, but in reality, I feel like the ground he's covering is double every other center fielder."
Cain also had a knack for making the inspirational play to ignite his team. What Royals fan will ever forget Cain's electrifying dash from first to home on Hosmer's single to right in Game 6 of the AL Championship Series? That daring baserunning play put the Royals ahead for good and eventually into the World Series.
"That's what he does," Hosmer said. "He's got the speed to turn a game around whether it's on the bases or in the field."
Cain's season also was historically memorable. Only three players in franchise history had a season with at least a .300 batting average, 15 homers, 25 steals and 100 runs scored. Before Cain accomplished the feat this year, only Carlos Beltran (2001 and '03) and Johnny Damon (2000) achieved that rare line.
Cain, Trout (2012), Ian Kinsler (2008), Rickey Henderson (1990) and Paul Molitor (1987) are the only players in history to achieve those marks in a season in 140 games or fewer.
We'll find out Thursday night whether Cain's amazing 2015 season is MVP worthy.
"When you're talking about the three guys that got nominated," Hosmer said, "those are three really, really good guys. We feel that Lorenzo is obviously the best in the league."
Jeffrey Flanagan is a reporter for MLB.com. Follow him on Twitter at @FlannyMLB. This story was not subject to the approval of Major League Baseball or its clubs.